Wrigley Field 'looks like Baghdad'; Niykee Heaton is Fox-y
The photo above was shot on March 25. As you can see, the renovations to Wrigley Field are hardly done despite the fact that the home opener is this Sunday. "It looks like Baghdad," Cubs pitcher Jason Hammel told the Chicago Sun Times. "But you know there's a pot of gold at the end of the rainbow there. I'm excited, man." Some progress has been made, though. The new Jumbotron is ready to go.
Not an April fools joke, the Jumbotron is complete (via @DP3P0 ) #WrigleyField #WrigleyRenovations pic.twitter.com/epY9zEvXKY

— Wrigley Renovations (@WrigleyRenovate) April 1, 2015
Celtics forward Kelly Olynyk scored 19 points against the Pacers on Wednesday night despite having the use of only one eye.
Jockey Lewis Ferguson took one of the wildest spills you'll ever see at a race in England on Wednesday. Somehow, the 18-year-old wasn't seriously injured. He said he had "a bit of a sore head but on the whole was absolutely fine."
Via Cut 4 comes one of the most heads-up youth baseball plays you'll ever see.
The Rock talked to Jimmy Kimmel on Wednesday night about meeting Muhammad Ali as a child, family fights and more.
You may have seen earlier this week that Ohio State installed a Michigan fire hydrant on campus. We now have visual evidence of a dog using it to relieve himself.
Injured Knicks forward Carmelo Anthony no longer sits on the bench during games. He claims it is for safety reasons.
Legendary WWE ring announcer Howard Finkel celebrated his 35th year with the company on Wednesday. Here's a look back at some of his career highlights.
Singer Niykee Heaton gets today's Fox-y Lady honors.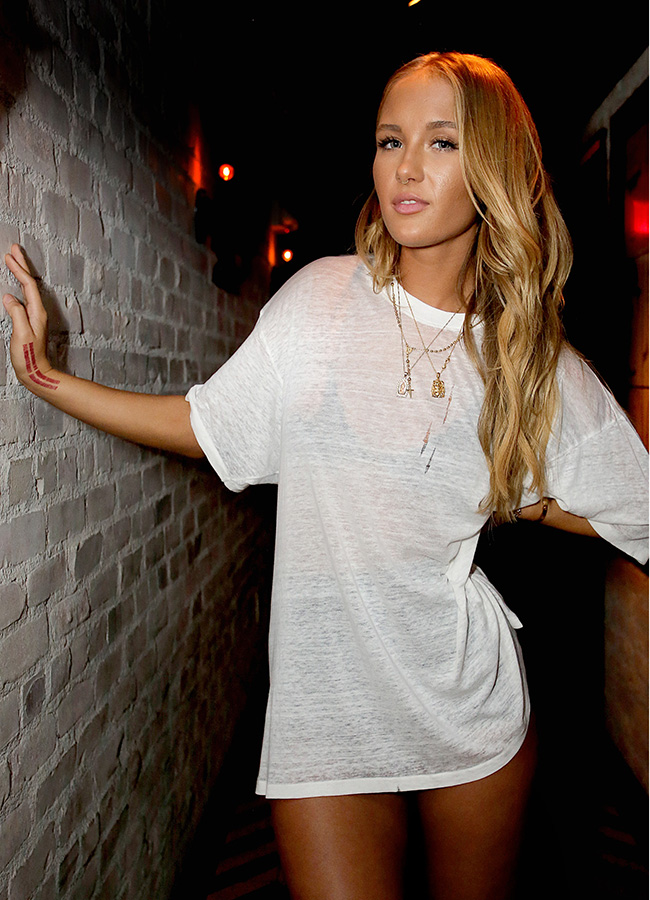 Got a link, comment or question? Email Jimmy.Traina@fox.com.