Blake Bortles' girlfriend is a Google star; Lisa Ramos is Fox-y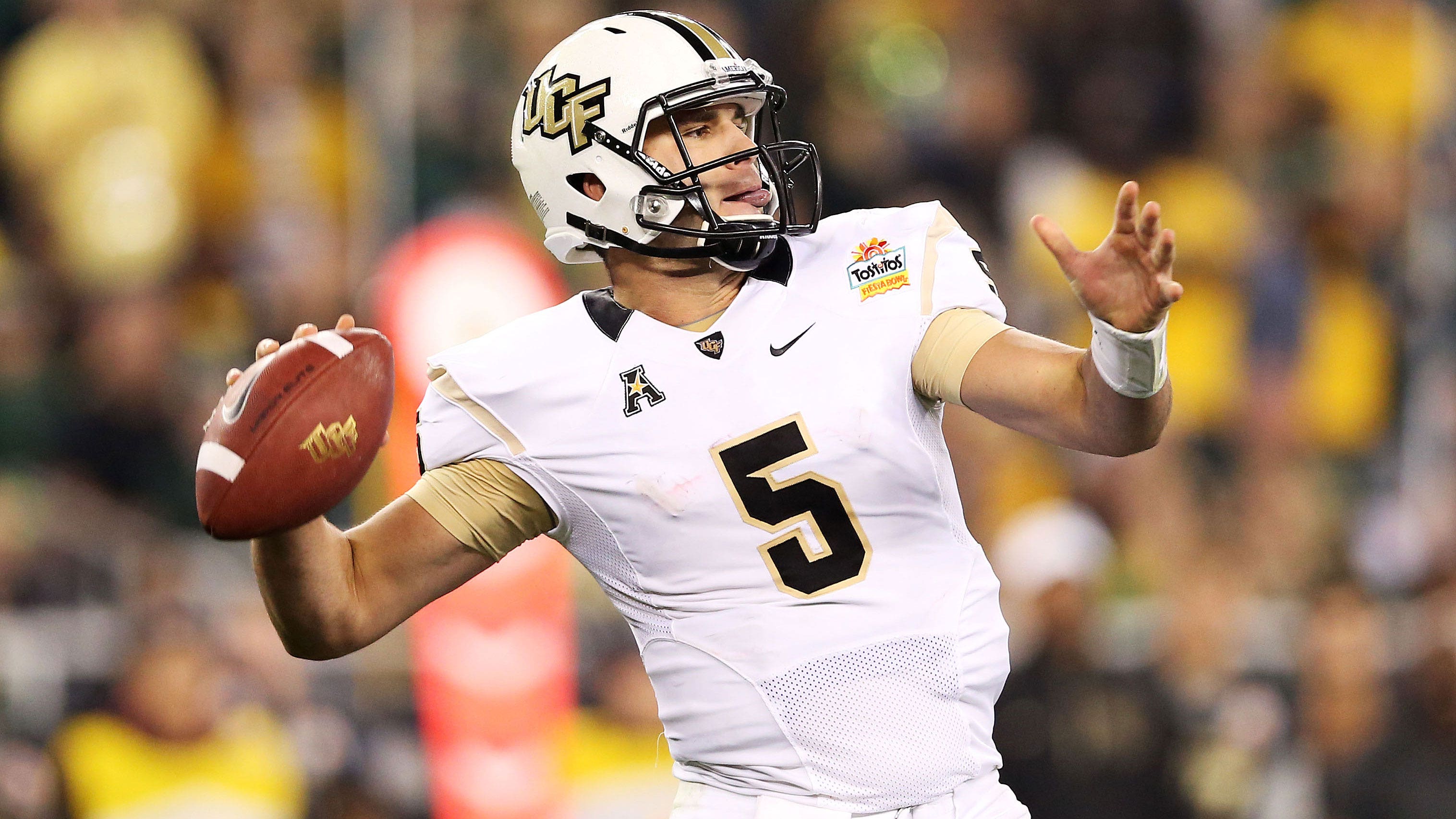 Blake Bortles threw for 301 yards and three touchdowns while rushing for 93 yards and another touchdown in leading 17-point underdog Central Florida to a 52-42 win over Baylor in the Fiesta Bowl Wednesday night.
Bortles also has a hand in giving us the quote of 2014.
"Having seen his girlfriend, she deserves six million Googles." That was the response from Central Florida coach George O'Leary after being asked about Bortles' girlfriend, Lindsey Duke, being an Internet sensation.
— Lindsey Duke (@liindseyduke) December 8, 2013
Iowa defensive back John Lowdermilk pulled the "drop the ball before entering the end zone" move after returning an interception against LSU in the Outback Bowl on Wednesday.
Michigan State did everything right in its 24-20 Rose Bowl win against Stanford, except for the Gatorade Bath.
Mike Tyson shared this message on Tuesday.
The loss to the Raptors is worse.
If you were partying on New Year's Eve and recovering yesterday and missed Johnny Manziel's ridiculous touchdown in the Chick-fil-A Bowl on Tuesday, you can enjoy it below.
Cody Zeller's attempted dunk last night will give you a good laugh.
Model Lisa Ramos gets today's honors.