Bucs DL is a big (Mr.) Softee; Armanda Barten is Fox-y
Lovie Smith is already making friends in Tampa Bay. He gave the OK to Buccaners defensive lineman Gerald McCoy to bring in an ice cream truck Thursday to mark the last day of minicamp:
Check out what Gerald McCoy brought to practice for his teammates on the last offseason program day. pic.twitter.com/tnDdDDnYPh

— Scott Smith (@ScottSBucs) June 12, 2014
Bucs quarterback @JoshMcCown12 enjoying the shaved ice truck after practice at One Buc Place @TB_Times pic.twitter.com/z3Y1r7I5kG

— Daniel Wallace (@DW_Times) June 12, 2014
Rickie Fowler paid tribute to the late Payne Stewart by wearing knickers on the course during his first round at the U.S. Open Thursday:
.@RickieFowlerPGA, you have won our hearts. #PAYNE #tbt #KnickersAtPinehurst pic.twitter.com/IfRNNI6N8H

— Pinehurst Resort (@PinehurstResort) June 12, 2014
When asked about LeBron'€™s debilitating cramps in Game 1 of the NBA Finals, Torii Hunter gave about the best — and most graphic — answer possible:
George H.W. Bush celebrated his 90th birthday the same way he celebrated his 80th and 85th — with a parachute jump.
Is your bobblehead collection missing the wobbly, oversized head of John Hamm? Well, do the Cardinals ever have a deal for you:
August 18th is Jon Hamm Night at the Ballpark. Need we say more? THEME TICKETS: http://t.co/XUcXIwfoXT pic.twitter.com/QWmL4XW5rq

— St. Louis Cardinals (@Cardinals) June 11, 2014
While making an appearance on behalf of a video game, Kevin Love got grilled by a couple little kids about his NBA future:
Can't get enough Roddy White? Lucky you, because the Atlanta Falcons won the honor of having HBO cameras infiltrate their training camp for Hard Knocks this season.
Mets pitcher Carlos Torres had a bit of a meltdown in extra innings Thursday night against Milwaukee, and then took out his frustration on his own noggin: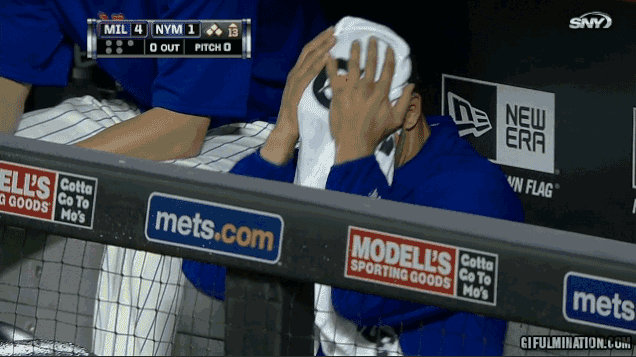 The USGA paired three hefty golfers together for the first round of the U.S. Open, and they didn't seem to very much appreciate it.
I'm not saying Dwyane Wade's defensive effort has been suspect so far in the NBA Finals, but here's almost 12 minutes of him not trying very hard on that end of the floor:
Today's FOX-y Lady honors go to model Armanda Barten: