Best athlete tweet about Kim Kardashian; Emily Ratjkowski is Fox-y
The best tweet I've seen about Kim Kardashian's nude photoshoot that has not broken the Internet, but certainly taken over the Internet for the past two days, comes from free-agent pitcher Brett Anderson.
Kim Kardashian is not going in the traditional order. Started with a sex tape, now nudes, what's next nip slip, then constantly clothed.

— Brett Anderson (@BAnderson_30) November 13, 2014
Cardinals quarterback Carson Palmer was mic'd up during last Sunday's win vs. the Rams. The moment he tore his ACL was recorded and it was awful.
Chandler Parsons was recently mistaken for teammate Dirk Nowitzki at Starbucks.
The King revealed this to his 16.2 million Twitter followers on Thursday morning.
Why do I love Jennifer's so much! Lawrence, Aniston, Lopez, Brinson. Has to be the name right? Just has to be

— LeBron James (@KingJames) November 13, 2014
Taylor Swift attended last night's Magic-Knicks game at MSG. The man taking the photo of her in the picture above is Tigers pitcher Justin Verlander, who was at the game with girlfriend Kate Upton.
Someone managed to steal a 48-foot satellite truck yesterday that belonged to Rich Eisen and his DirecTV show.
The Hawks and Jazz got snippy with each other on Twitter last night over a misspelled jersey.
If you're an NBA fan, you'll want to invest in one of these outstanding ugly sweaters for the winter.
Model and actress Emily Ratajkowski gets today's Fox-y Lady honors.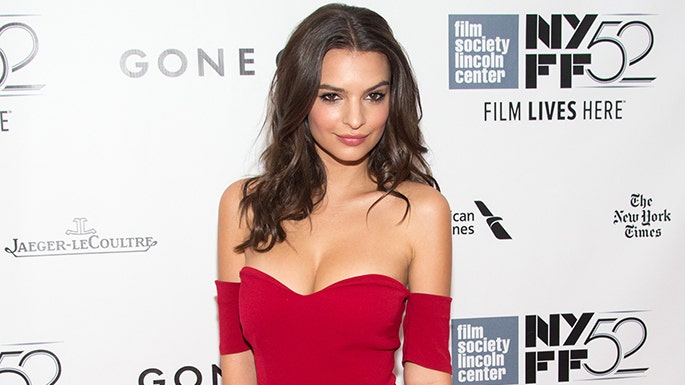 Got a link, comment or question? Email Jimmy.Traina@fox.com.