Best 'Seinfeld' Episode Tournament hits the Sweet 16; Jessa Hinton is Fox-y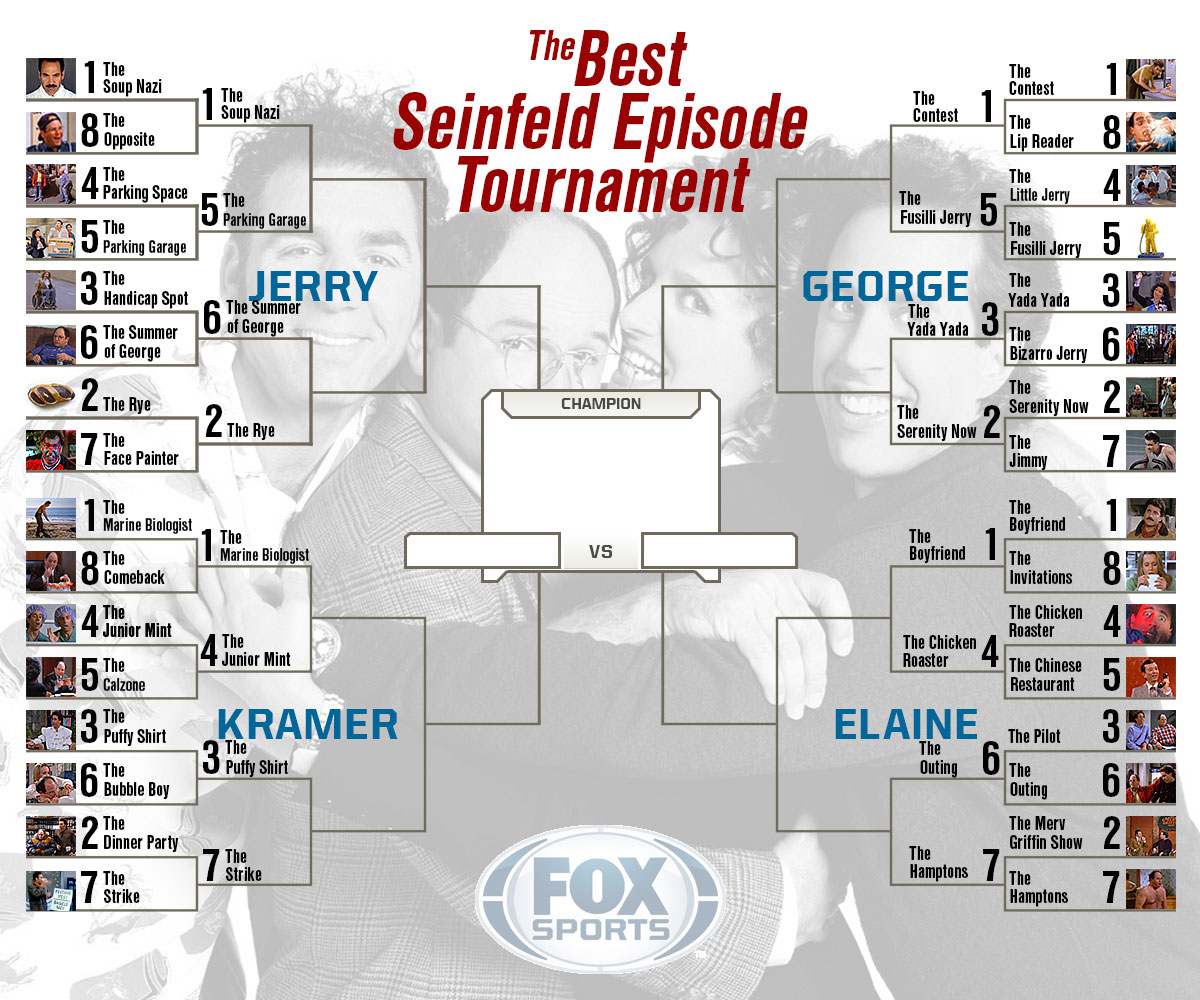 The Buzzer's tournament to determine the best "Seinfeld" episode of all time is now in the Sweet 16. Make sure you check out the matchups and cast your vote. That link will also give you a full recap of the opening round, in which all No. 1 seeds advanced, while two No. 2 seeds went down.
Astros pitcher Pete Moylan has to undergo a second Tommy John surgery and will be released from the team in a mutually agreed upon move. However, he still has his sense of humor, as he broke the news on Twitter while channeling his inner Gwyneth Paltrow.
The @astros and I are consciously uncoupling. It was a fun spring. All the best to the team this year.

— Peter Moylan (@PeterMoylan) March 26, 2014
With more and more people realizing that the NFL experience is much better on TV than in person, a few teams will now let you order cheerleaders to your seat.
If you're a Florida Gators fan, you might not want to ask Florida State quarterback Jameis Winston for an autograph on your hat because this will happen.
In case you missed the awful news in Boston yesterday, two heroic firefighters were killed while trying to put out a fire at a brickstone. More than a dozen other firefighters were injured. Patriots quarterback Tom Brady lives right near the building that was on fire and he watched the tragic scene unfold.
Tom Brady watches as a 9 alarm fire rips through a home 2 doors down from his home at the 300 block of Beacon St. pic.twitter.com/paNrNKKS2L

— Boston Herald (@bostonherald) March 27, 2014
Brady discussed the horrible situation on Boston's WEEI this morning.
This is what a paper that gets an A-minus looks like when it's written by an athlete for a fake class designed to keep certain players eligible.
The White Sox have stepped up their game when it comes to concessions.
Pacers forward Paul George was mic'd up for last night's game against the Heat. Here's what it sounded like when he dunked over LeBron.
What's a policeman to do when breaking up a house party? Dance to Pharrell's "Happy," of course.
Model Jessa Hinton gets today's Fox-y Lady honors.
Got a link, comment or question? Email Jimmy.Traina@fox.com.