Best Halloween Candy Bracket; Claudia Sampedro is Fox-y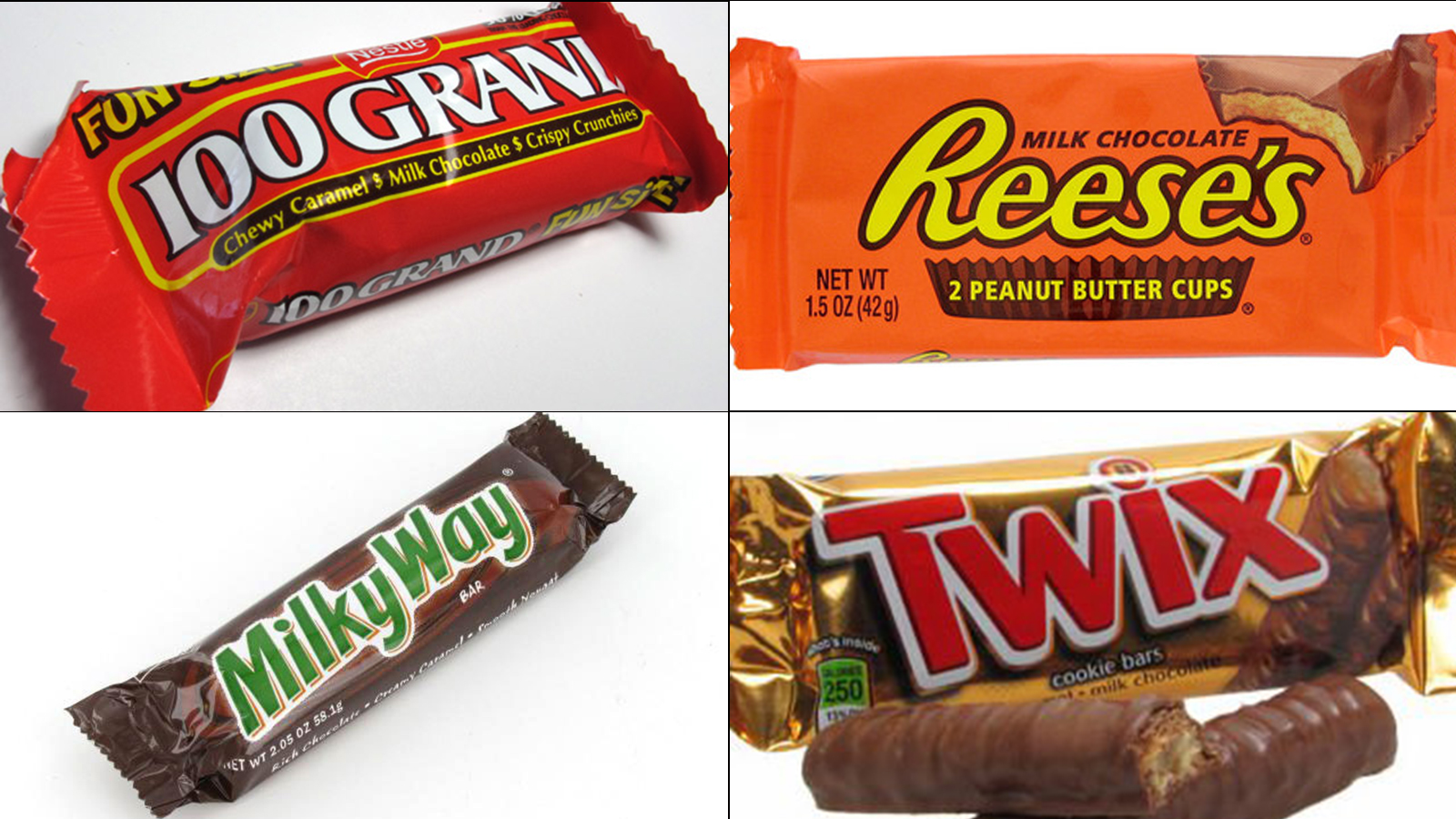 We'll get to the football stuff shortly, but with Halloween approaching on Friday, The Buzzer wants to determine the best candy to get in your bag. We've set up a very scientific Round of 16 bracket tournament that will be active all week. Please cast your vote in Round 1 right now.
Bears defensive end Lamarr Houston is the latest professional athlete to injure himself while celebrating. Houston, though, takes the cake for the dumbest injury while celebrating. That's because Houston did his celebration while THE BEARS WERE DOWN BY 25 POINTS IN THE FOURTH QUARTER!!! The knee injury will keep Houston out for the rest of the season.
While we fully endorse celebrations, we also think athletes should make sure they're done AFTER they hit the end zone. Bills wide receiver Sammy Watkins started his histrionics about 10 yards too soon against the Jets yesterday.
The Jets attempted one of the most pathetic trick kick-off returns you'll ever see. Keep an eye on the player to the right. Yes, he pretends to be sleeping or something in the end zone and then Percy Harvin, who received the kick, has no chance to throw it to him and gains a whole 2 yards.
What can you say about Giants pitcher Madison Bumgarner? In his four-hit shutout against the Royals last night (a 5-0 Giants win), he threw 117 pitches, 84 for strikes. In four career World Series starts, all wins, his ERA is 0.29. Take a minute-and-a-half to watch this summary of his dominating postseason.
Johnny Manziel sent this tweet at 4:31 a.m. ET.
Legendary night @Terrancewest_28 #FreeBandz

— Johnny Manziel (@JManziel2) October 27, 2014
This is what life looks like after you go 30 for 35 for 354 yards and five touchdowns while putting up 51 points in a blowout win.
Panthers rookie wide receiver Kelvin Benjamin made a hell of catch against the Seahawks yesterday. Fortunately, someone was filming Carolina's Spanish radio announcers during the grab to catch their hilarious reaction.
In case you missed it last night, the Packers lined up linebacker Julius Peppers at wide reciever for a red-zone play against the Saints, but he dropped an easy touchdown pass from quarterback Aaron Rodgers. We've decided to use this as a reason to give Peppers' girlfriend, model Claudia Sampedro, today's Fox-y Lady honors.
A photo posted by Claudia Sampedro (@claudiasampedro_) on
Got a link, comment or question? Email Jimmy.Traina@fox.com.