Alex Morgan gets engaged; Ellie Gonsalves is Fox-y
Many men became smitten with U.S. soccer player Alex Morgan during the 2011 World Cup. On Monday, Morgan took to Instagram to announce her engagement to MLS player, Servando Carrasco, who plays for the Houston Dynamo. This upset the legion of deluded fans who thought they had a chance with her.
The Bears had their way with the Cowboys last night, cruising to a 45-28 win. The game turned into the Alshon Jeffery show because he did this and this. Fellow wide receiver Brandon Marshall made his mark on the game with this devastating block. All of this left former Dallas great, Emmitt Smith, very frustrated with his team's defense.
This Scheme is garbage.

— Emmitt Smith (@EmmittSmith22) December 10, 2013
It was announced Monday that tailgating will be banned at this year's Super Bowl at MetLife Stadium in New Jersey. Some people are up in arms over this, but let's be honest. The Super Bowl isn't exactly filled with real fans. It's mostly phonies from corporate America who wouldn't tailgate anyway.
Here's a great feature from the Washington Post on where every Heisman Trophy winner keeps his trophy. For some reason, Ron Dayne has his at a Buffalo Wild Wings.
You may not think the Liberty Bowl is a big deal, but for the Rice Owls, getting an invite to the game to play Mississippi State was too much for them to handle.
Ducks forward Corey Perry scored a goal last night from his knees.
Since a lot of you have dealt with snow of the past few days, here's a video of people struggling in the tough elements.
* Check out these 10 must-see pictures from Sunday's crazy day of NFL action.
* From a golf beanie to a beach towel to a Radio Shack gift card, check out what will be in the gift packages that college football players will receive at bowl games this year.
* Chad Johnson's ex-wife, Evelyn Lozada, is having a baby with an MLB player.
Australian model Ellie Gonsalves (a solid follow on Twitter) gets today's Fox-y Lady honors.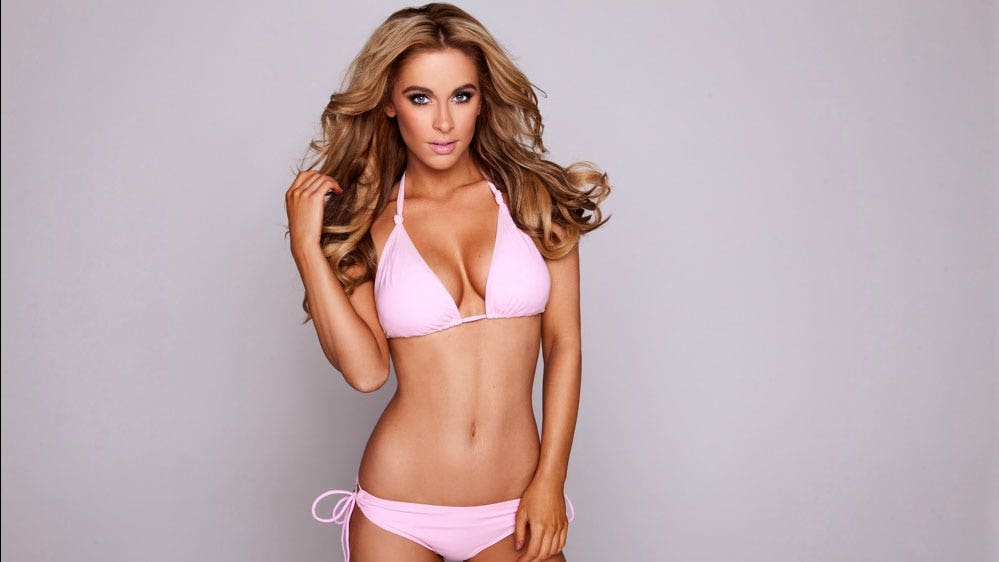 Got a link, comment or question? Email JimmyTraina1@gmail.com.