Another MLB player injured while celebrating; Galinka Mirgaeva is Fox-y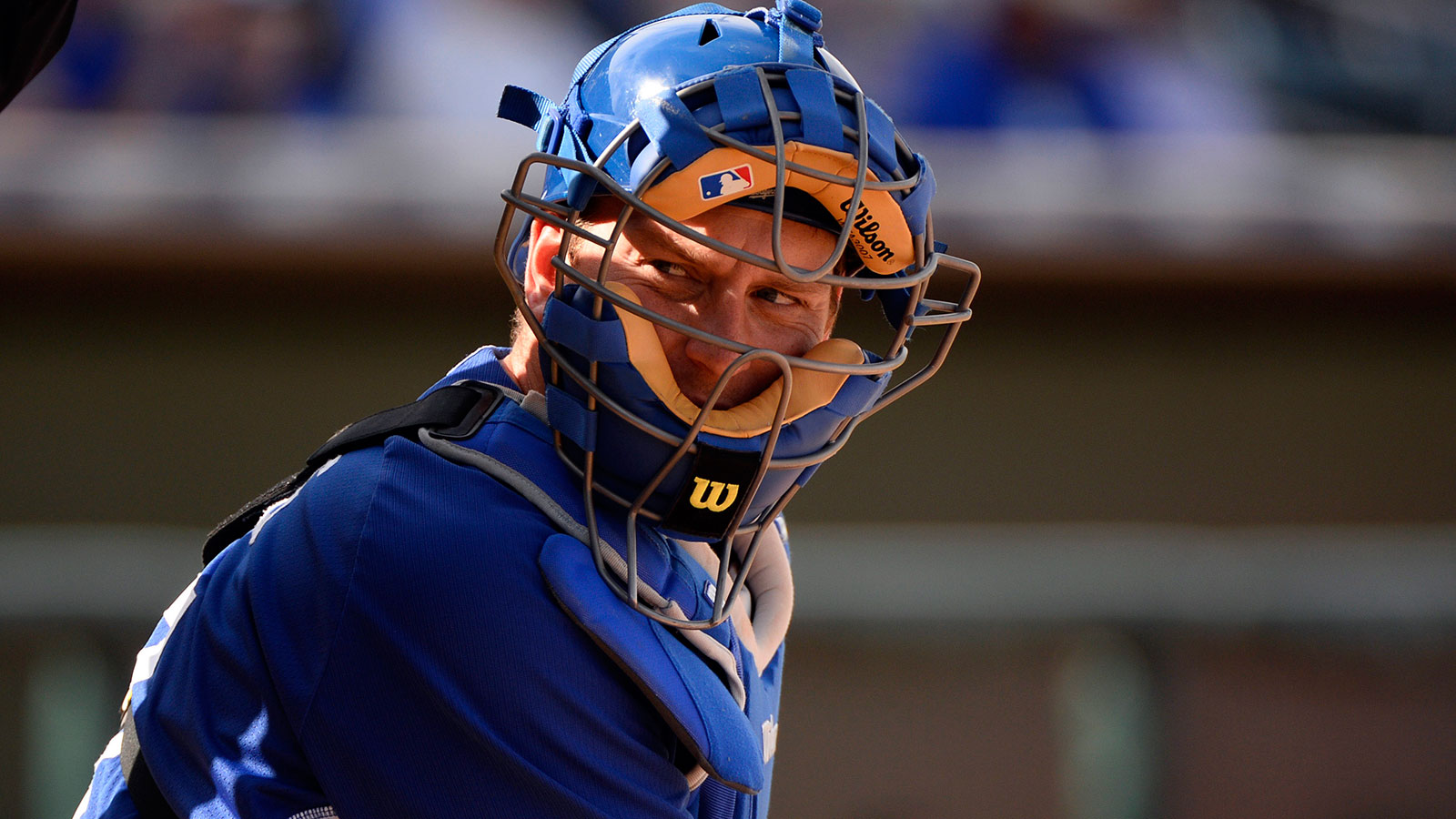 It seems that players are getting hurt while celebrating more and more in sports. The latest victim of this trend is Dodgers catcher A.J. Ellis, who had to be put on the disabled list after spraining his ankle while celebrating Josh Beckett's no-hitter on Sunday. To make matters worse, Ellis wasn't even catching that day. He injured the ankle while stepping on the mask of fellow catcher Drew Butera.
If you checked basically any sports site over the holiday weekend, you know that Johnny Manziel was in Las Vegas because there were lots of pictures taken. This had some people freaking out because apparently if you go away for a couple of days, you don't care about your job. They also fail to realize that Manziel isn't doing anything new, but everything today is caught on camera and put on the Internet. Manziel responded to the naysayers Monday night on Instagram by posting this photo with the caption, "Guess it's impossible to enjoy the weekend and study?"
On Sunday, Pacers guard Lance Stephenson said LeBron James showed "a sign of weakness" when the Heat superstar barked at him during Game 3 on Saturday. Stephenson foolishly went on to say, "I'm doing something right and I'm getting under his skin." Cut to Game 4 on Monday night: James – 32 points, 10 rebounds, five assists and this dunk in Miami's 102-90 win.
Miami fans got pretty clever with the way they taunted Paul George last night.
For example, at yesterday's Nationals game, one guy rubbed his armpit and then did this.
A French Open press conference on Monday had one of the most surreal reporter/player exchanges you'll ever see/hear.
It comes from a White Sox fan, who showed impressive skills in catching a bat that went flying into the stands.
Dodgers infielder Juan Uribe played a ukulele and sang for money in the clubhouse before Monday's game.
Tommy Haas, currently ranked 16th in the world, prepared for his French Open match today by singing "Let It Go" in his car, which is in major need of a washing.
Model Galinka Mirgaeva gets today's Fox-y Lady honors.
Got a link, comment or question? Email Jimmy.Traina@fox.com.