Ward Beat Kovalev on Fundamentals, Not Flash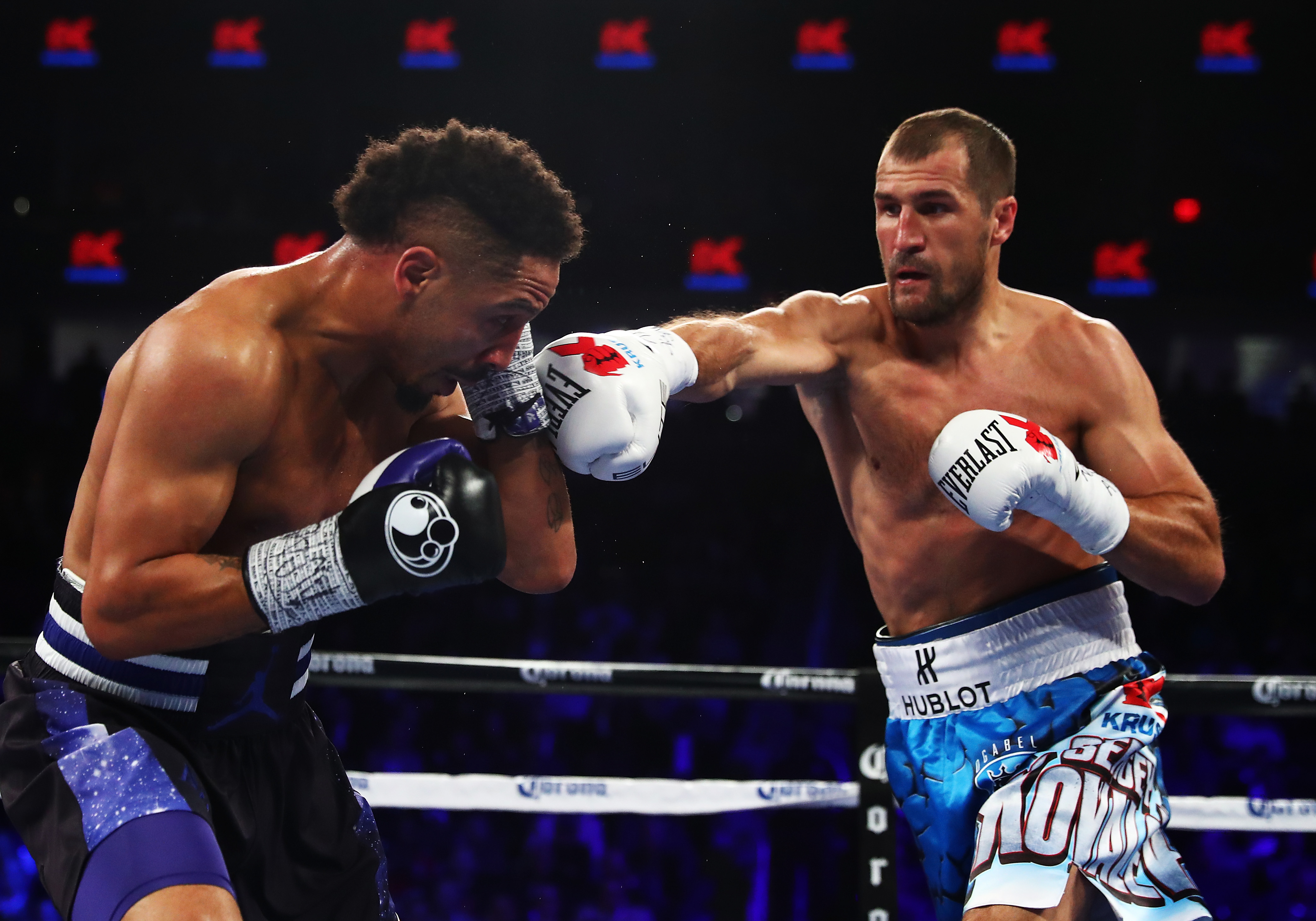 Live in Vegas this weekend, I was constantly on the edge of my seat during the Andre Ward-Sergey Kovalev fight. Ward's boxing skills are second to none, and Kovalev is no dummy when it comes to the art of the sport and knows how to get on his toes and pop his jab while peppering his opponent from the outside.  It had the hype, and it was proven justified.
For Kovalev, this is not Hopkins or Chilemba he's fighting.  This is a young, prime, undefeated Olympic gold medalist from Oakland, this is the Son Of God, and former undefeated super middleweight champion of the world, Andre Ward.  I'm sure Kovalev's been hearing the critics who think that he should have gotten Bernard and Chilemba out of there before the final round commenced.  For both fighters, this was the biggest stage of their respective careers.
When Kovalev dropped Ward in the 2nd round, I damn near shit on myself! I knew that Ward was a bit shaken up and that Kovalev was coming for the kill. When Ward beat the count and the referee signaled for both fighters to resume fighting, I was curious as to which Ward would answer the call. Was he just going to be a sitting duck, waiting for Kovalev to come and close the show? Or was he going to survive the round, get back on his bicycle and move around a bit and let his head clear?  Luckily for Ward, he chose the latter.  When the referee signaled for the action to commence, Ward's legs still weren't a 100% fresh, and that's the LAST thing you need when you got a pissed off Russian trying to put you on the chopping block in your own back yard. Imagine how you'd be glued to your crucifix if you pissed off Putin!
Ward survived the round. He moved around the ring and was able to grab and hold Kovalev when he got close. There never seemed to be a point in the fight where Ward really hurt Kovalev, but he did earn Kovalev's respect a few times as he was able to snap Kovalev's head back with straight lefts and rights. If Ward did anything Saturday night, though, he NEVER neglected the body. When on the inside, Ward let his hands go and was able to rip vicious body shots and upper cuts to the gut and chin of the Krusher. THAT'S where Ward was able to rough him up. After all, Kovalev is bigger and stronger. He has the longer, more pipe-like jab and you don't want to stand on the inside and be battered by that? Do you? So while there was never a point where Ward was able to visibly hurt Kovalev, that doesn't mean that he didn't DRAIN Kovalev.  We saw Kovalev tire a bit in the middle and late stages of the fight. We saw Ward consistently use that left jab to stab Kovalev to the gut like a knife. What we saw Saturday night was a breakdown of the fundamentals. Nothing flashy to the awe the crowd, but we saw CONSISTENCY, and THAT is where Andre Ward won the fight.
One side note:  Clarissa Shields vs. Franchon Crews was a shoot out. Never before have you seen two highly touted amateurs enter the pro ranks and fight each other for their pro debut like that. Really a testament to their skill and star power.
This article originally appeared on