TLD Podcast #33: Golovkin-Brook, Canelo-Smith & more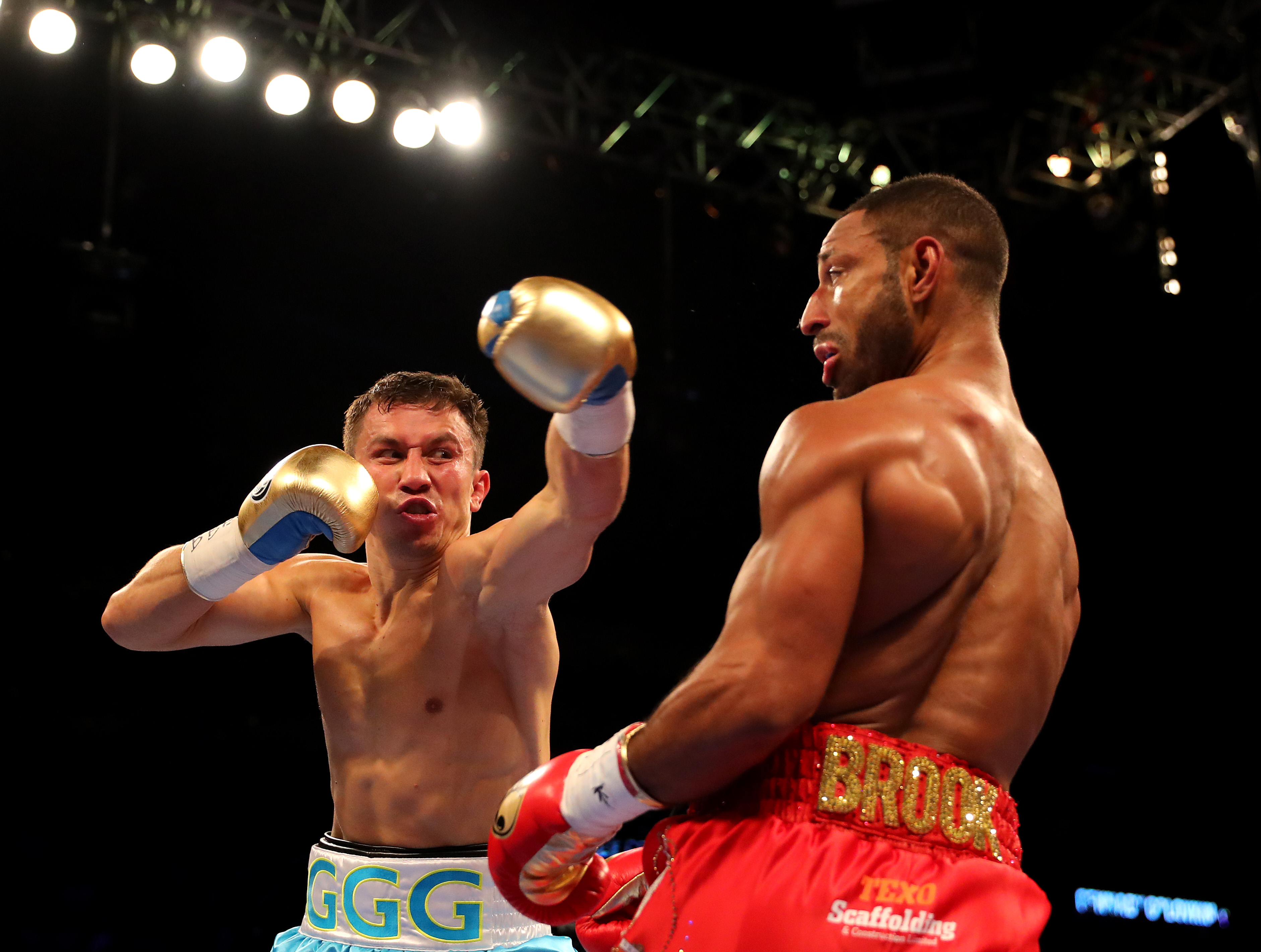 Gennady Golovkin-Kell Brook takes center stage on this week's podcast, as Diego and Zach break down what turned out to be a briefly thrilling but ultimately one-sided fight. Roman Gonzalez's historic win, Daniel Jacobs' knockout and Easter-Commey are all up for discussion before a preview of Canelo Alvarez-Liam Smith.
When Gennady Golovkin-Kell Brook was announced, the majority of boxing fans were completely incredulous. Brook, while strong for a welterweight, was still planning to jump up two full weight classes to take on arguably the most devastating pressure fighter in the sport. Although Brook is undeniably skilled, Golovkin was understandably a massive favorite.
In stopping Kell Brook in five compelling yet dominant rounds, Gennady Golovkin followed the script that had seemingly been written as soon as the fight was signed. Brook was highly competitive in spots, but Golovkin ultimately proved too powerful and skilled for him to handle. And given that Brook's right eye socket was broken, trainer Dominic Ingle's stoppage was both necessary and timely.
Despite all this, the fight and its build-up yielded a slew of rabid overreactions. Some had the gall to suggest that Golovkin was exposed and that Brook laid out a blueprint to defeat him; others happily perpetuated an asinine rumor that Golovkin was ill or suffering physically, and some pundits (who shall remain nameless) stated that size was the fight's only deciding factor.
Ultimately, Golovkin-Brook was a more compelling version of Sergey Kovalev-Jean Pascal I. Brook acquitted himself well and has plenty of major fights left in him at a more natural weight. Golovkin, on the other hand, was largely dominant after wading through a pocket of adversity against his most skilled opponent to date. We consider what's next for both fighters as they move on in different directions. 
More from The Living Daylights
Roman Gonzalez finally got the chance to headline on HBO and made a splash by dethroning WBC 115-pound champion Carlos Cuadras. It was a sensational fight that demands a rematch, with Cuadras confirming that he's a pound-for-pound-calibre elite fighter. Gonzalez, who become the first Nicaraguan to win titles in four weight classes, could be headed towards a showdown with Japanese sensation Naoya Inoue.
On a Premier Boxing Champions card, Daniel Jacobs bludgeoned Sergio Mora in what proved to be an unnecessary rematch. While Mora is at the end of his career, Jacobs is firmly in his prime and stated that he wants to finally fight Gennady Golovkin? Is Jacobs bluffing? If not, how would he fare against GGG?
We also discuss Robert Easter Jr.'s thrilling IBF lightweight title victory over the rugged and skilled Richard Commey of Ghana. Easter eked out a split decision, and both fighters proved that they can be forces at 135 pounds.
Lastly, the Canelo Alvarez-Liam Smith WBO junior middleweight title fight is up for debate. Although a Canelo victory seems like the most logical outcome, Smith has been overlooked in what is actually a fairly compelling matchup. Smith is skilled at strong at 154 pounds, and as a long as he can take Canelo's punches the fight could offer gruelling, sustained action. But is this fight a major letdown because of Canelo's refusal to face Gennady Golovkin? We offer predictions and examine all the circumstances surrounding Canelo-Smith.
This article originally appeared on