Pacquiao vs Vargas: 5 keys to victory for Manny Pacquiao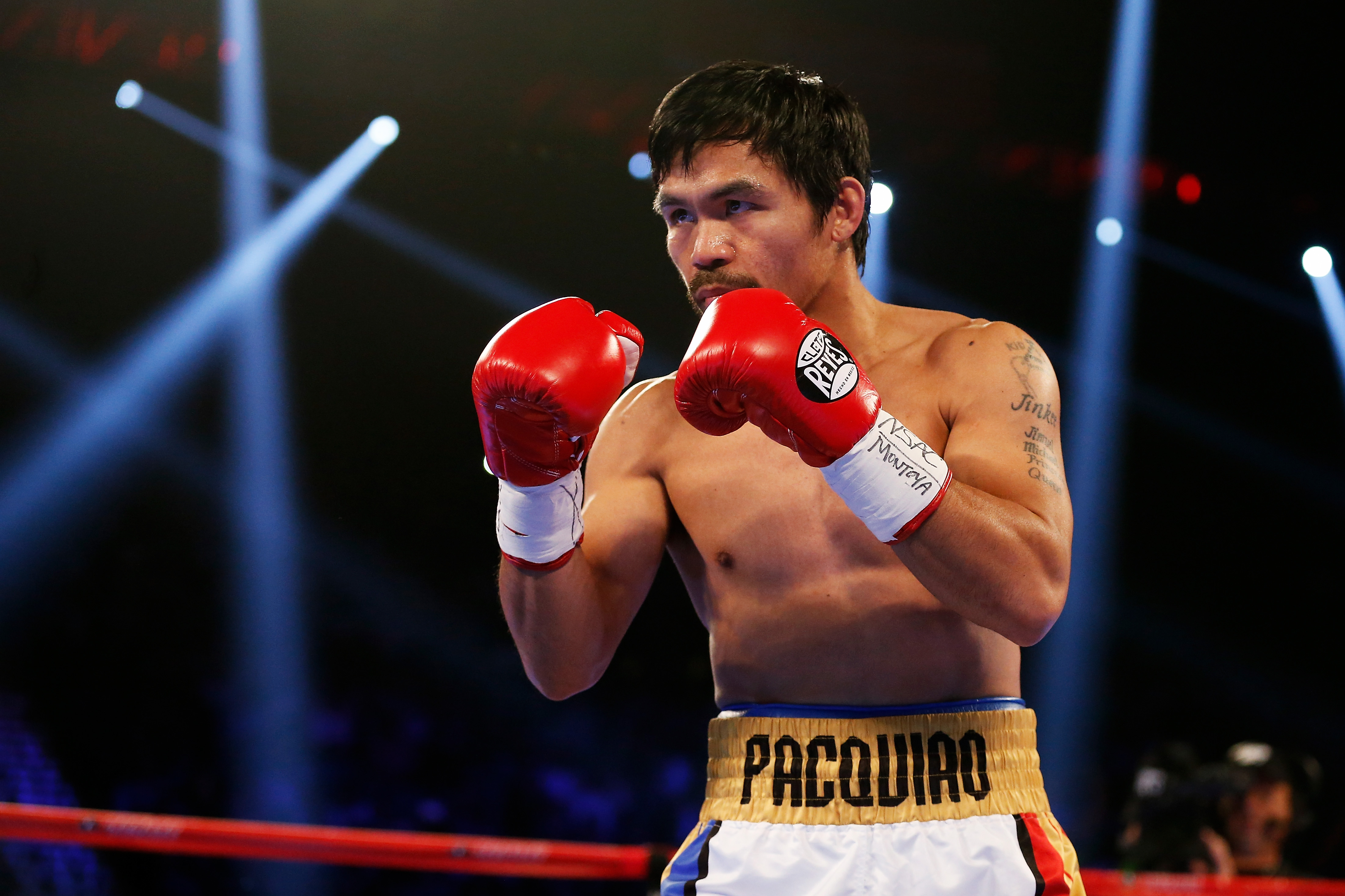 Manny Pacquiao officially ends his brief retirement this Saturday when he faces WBO welterweight champion Jessie Vargas at the Thomas & Mack Center in Las Vegas, Nevada. Although Pacquiao enters the bout as a significant favorite, he cannot afford to overlook Vargas.
The ultimate purpose of Manny Pacquiao's return to boxing remains unclear, but it could be for any number of reasons. Perhaps Pacquiao (58-6-2, 38 KOs) simply wants an influx of cash and misses the attention that comes with being an active prizefighter, or maybe he's actually motivated to use his bout against Jessie Vargas as a springboard to more marquee, legacy-enhancing opportunities.
Many fans wanted to see Pacquiao jump back into the fray against WBC/WBO 140-pound champion Terence Crawford, and for good reason. Crawford is a top-10 pound-for-pound fighter, and his style would gel with Pacquiao's. A Crawford fight, though, is a massive risk.
Despite the fiasco that was Floyd Mayweather Jr.-Manny Pacquiao, there's a cohort of people who want to see a return bout and hold out hope of a Mayweather comeback. While this was never a realistic option for Pacquiao's November fight date, the spectre of Mayweather, unfortunately, still looms large.
When Jessie Vargas' name was first mentioned as a potential opponent, fans and pundits collectively groaned. Now, Vargas (27-1, 10 KOs) is indeed a quality fighter with a solid amateur pedigree, but his claim to having earned the Pacquiao fight boils down to a thin resume with two standout results: nearly — but not quite — stopping Timothy Bradley Jr. in the final round of a fight he was clearly losing, and an excellent knockout win of contender and 2008 Olympian Sadam Ali.
With that, here's how Manny Pacquiao produces the expected and beats Jessie Vargas.
5) Set a brisk early pace
Heading into his title fight against Sadam Ali, CompuBox numbers revealed that Jessie Vargas' punch output reflected welterweight averages. On a per-round basis, Vargas throws 57.3 punches and lands 18.4; the numbers for a typical 147-pounder are 57.6 and 17.8, respectively. As such, Manny Pacquiao will want to take Vargas out of this comfort zone.
By setting a brisk early pace, Pacquiao will play to his strengths: combination punching and calculated aggression. Vargas has never been in a fight of this magnitude, so if Pacquiao is assertive from the opening bell he will accomplish one of two important things.
First, Pacquiao could force Vargas to up his punch output in an attempt to keep up with him, which will only create more openings for Pacquiao to land power shots. Of course, this outcome carries the danger of Pacquiao eating significant return fire, but he's clearly the better boxer and mover, so he should be able to win most of the meaningful exchanges.
The second potential outcome is that Pacquiao taking Vargas into deep waters early drowns the young champion, which would be ideal for Pacquiao — but unfortunate for fans. Vargas may simply be unable to match Pacquiao's offensive variety and output, and be handcuffed as a result. Either way, Manny Pacquiao needs to make Jessie Vargas feel that the's entered uncharted — and frightening — territory.
4) Feint and change angles
Jessie Vargas is significantly taller than Manny Pacquiao — 5'10" compared to 5'5 1/2″ — and holds a 71″-67″ edge in reach. So, from a sheer physical standpoint (Vargas' shot precision and boxing skills aside), Pacquiao will have to craftily work his way into punching range.
Vargas will be naturally wary of Pacquiao's vaunted combination punching and hand speed, which Pacquiao can exploit. A steady diet of feints, both in terms of decoy punches and hints of charging forward, will keep Vargas off-balance and turn him reactive. And since Pacquiao's footwork is so fleet, he can capitalize on these moments of hesitation by initiating his offense after Vargas has been lulled into a false sense of tension.
Manny Pacquiao is one of the rare fighters who seamlessly and instinctively changes angles during his attacks. It's a trademark of his style, and he's used this trait to bludgeon and befuddle foes in equal measure. As long as Pacquiao gets into rhythm, he'll be able to consistently give Vargas different looks and dictate where exchanges start and end.
And don't underestimate the broad importance of changing angles. Sure, it'll help Pacquiao land punches, but it also serves a defensive purpose. Lateral movement will keep Vargas guessing and force him to perpetually reset, which will help negate his power. It will also frustrate him. Feints and changing angles are the veteran moves that should create that crucial separation between Pacquiao — a truly elite fighter — and Vargas — an emerging one.
3) Negate Vargas' right hand
Although he only has a knockout ratio of 36 percent, Jessie Vargas has harnessed some impressive pop in his right hand. He had Timothy Bradley Jr. drunkenly waltzing around the ring in the final round of their fight after landing it flush, and he used the punch to knock out 2008 Olympian Sadam Ali to win the vacant WBO welterweight title.
And, of course, Manny Pacquiao — an aggressive southpaw — can be susceptible to this punch. The haunting image of Juan Manuel Marquez knocking Pacquiao out cold with a counter right hand that traveled mere inches has been seared into the collective memory of boxing fans. While no one expects Jessie Vargas to replicate this, the point is that Pacquiao isn't invulnerable.
As previously mentioned, feinting and angles will be crucial in negating Vargas' right hand. Pacquiao has never been a stationary target, so don't expect him to start now. He may be an older fighter, but he can still move. Pacquiao can circle to his right to avoid Vargas' right hand, but this rudimentary tactic will only serve as the foundation upon which Pacquiao's variety is built.
Pacquiao can also use a disruptive lead right hand to fluster Vargas. While it will be difficult for Pacquiao to land a flush jab because of the aforementioned height and reach disadvantages, he can use his right hand to swat away Vargas' left jab and pepper his forearms with stinging, handcuffing shots. Lastly, Pacquiao needs to avoid complacency and recklessness, which segues to our next point.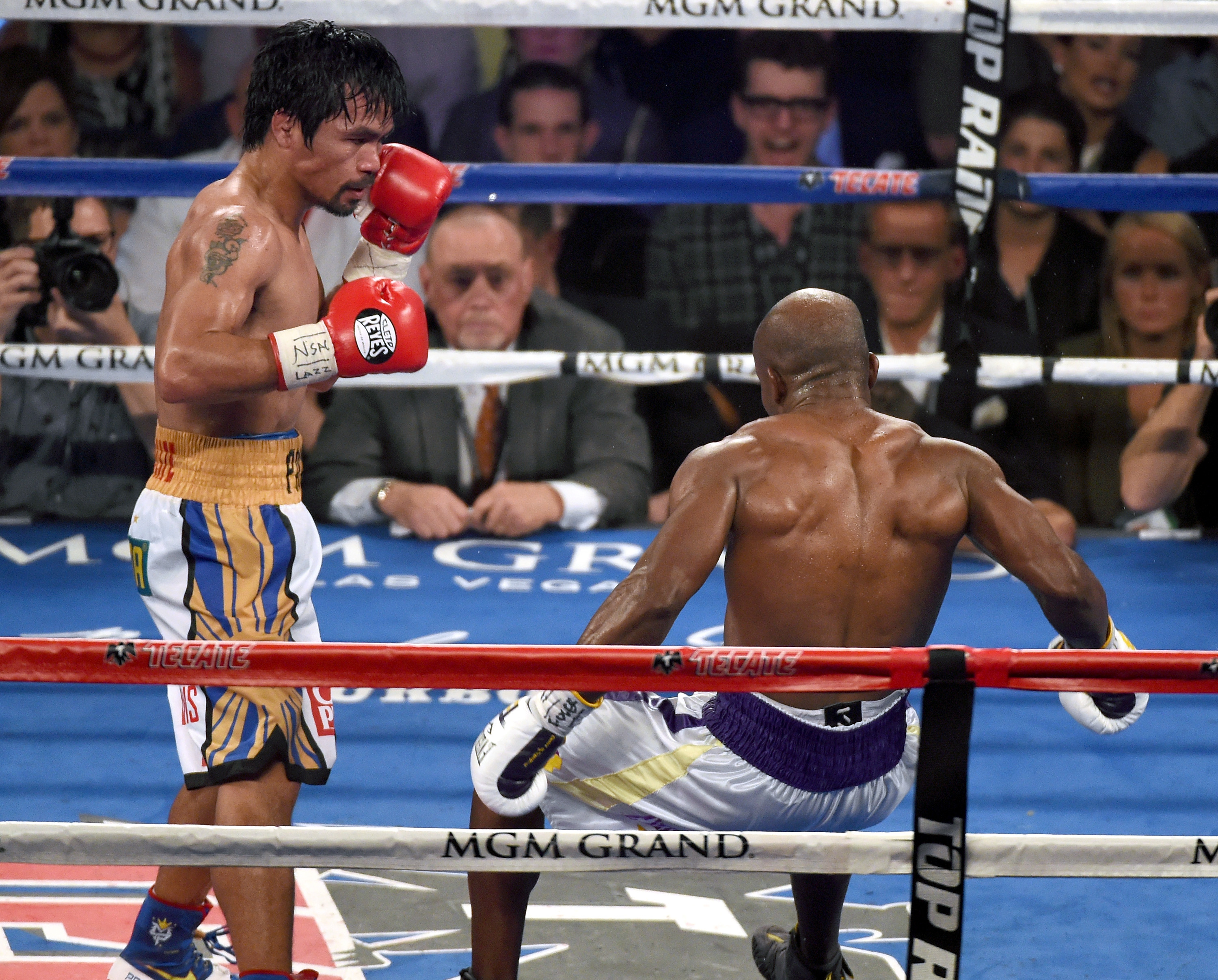 2) Calculated aggression
Round six of the fourth fight between Manny Pacquiao and Juan Manuel Marquez can serve as a cautionary tale for what Pacquiao must avoid as he continues fighting well into the twilight of his boxing career. Pacquiao got knocked out because he recklessly pursued a stoppage after a scintillating round five, and he got dropped after lunging in with mere seconds left in the sixth stanza — a grave tactical error.
Manny Pacquiao is a far more intelligent fighter than he showed in that moment. But over the past few years, there has been much discussion about how Pacquiao hasn't scored a stoppage since a 2009 TKO of Miguel Cotto. Some argue that Pacquiao has lost his edge, while others expect him to somehow revert to his old form. Both perspective lead to pressure.
Because Jessie Vargas is such a massive underdog, fans will be expecting something explosive from Pacquiao. What Pacquiao cannot do is get reckless and desperately seek a knockout. Indeed, Pacquiao should test Vargas early and see if the young champion can keep pace, and he should obviously seize the initiative if he hurts Vargas.
However, Pacquiao is now vulnerable enough where a regular dose of five-to-eight-punch combinations are a thing of the past. A more cerebral approach grounded in the wealth of Pacquiao's experience is what will trouble Vargas most, and that — which includes the feints and angles already mentioned — is what will create the moments Pacquiao can capitalize on. Attempting a blitzing or quick bludgeoning actually works against Pacquiao at this stage.
1) Hold the center of the ring
Because he's at a size disadvantage against Jessie Vargas, Manny Pacquiao will need to avoid getting trapped along the ropes or in the corners. Naturally, Pacquiao will do some circling and retreating to evade Vargas, but holding the center of the ring will give him more offensive options.
Pacquiao is generally able to dictate ring geography by backing opponents up with aggressive combination punching and by changing his angles — as opposed to merely standing his ground. Pacquiao forces opponents to react to him, which enables him to maneuver opponents into vulnerable positions.
Jessie Vargas will inevitably have moments of hesitation, and that's when Manny Pacquiao can pounce. And by doing so with authoritative combinations, Pacquiao can both score and force Vargs to retreat, resulting in Pacquiao creating space behind him that he can utilize should Vargas clamp down and start to fight back with abandon.
The importance of feints and angles has already been discussed, but it bears repeating here. Pacquiao obviously knows how to clinch, but he'll want to avoid excessive wrestling with Vargas. So, if Pacquiao does find himself on his back foot, a well-timed feint, followed by a lateral shift to disrupt Vargas' advance, should allow him to circle out of danger and reclaim the vital position of aggressor.
In many respects, Manny Pacquiao just needs to be Manny Pacquiao. He may be fighting a young, emerging champion, but Pacquiao's experience and skills should prove overwhelming. And yet, imposing such advantages always seems clear on paper; what cannot be accounted for is how much Pacquiao has left, and what he's willing to sacrifice, for his career's final act.
More from FanSided
This article originally appeared on