Naoya Inoue reclaiming lost momentum after injury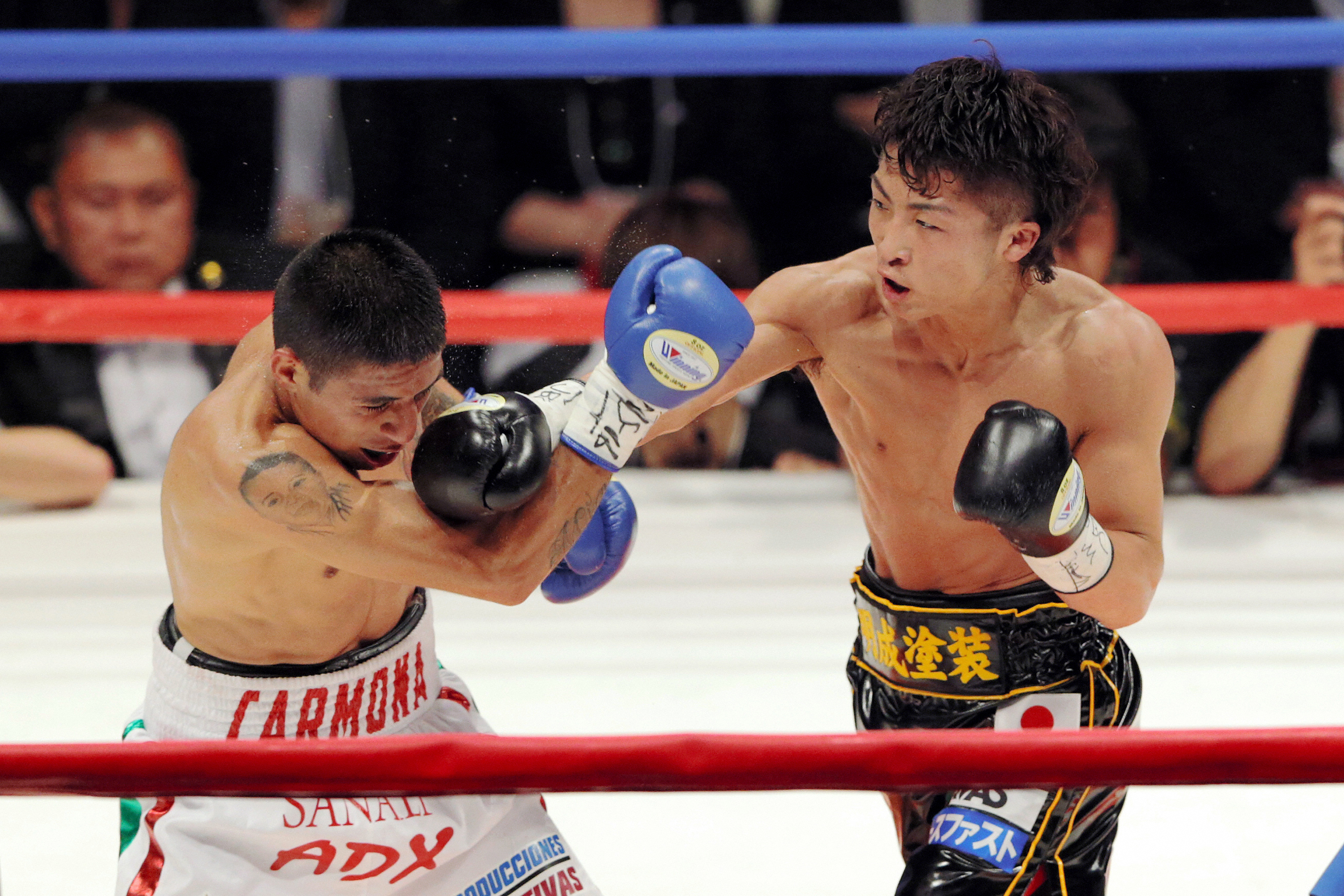 Naoya Inoue, the prodigious two-weight champion from Japan, knockout out Thai challenger Karoon Jarupianlerd earlier today to defend his WBO super flyweight title. This was Inoue's third win in a row since he lost an entire calendar year due to injury.
The more mainstream emergence of Roman Gonzalez has finally shone the spotlight on boxing's lighter weight classes. With Gonzalez being featured on HBO and finally getting the opportunity to headline a significant card in the U.S. this Saturday, the door has been opened for the likes of Naoya Inoue to break through.
Inoue (11-0, 9 KOs) missed virtually all of 2015 due to a hand injury, which was especially unfortunate because it prevented him from capitalizing on his two-round annihilation of veteran champion Omar Narvaez.
But since his ring return in December of 2015, Naoya Inoue has scored three stoppages in defense of his WBO title and firmly established himself as a fringe pound-for-pound entrant who, at only 23, could very well turn out to be one of boxing's best all-around fighters in short order. In systematically dissecting Jarupianlerd (38-8-1, 18 KOs) today, Inoue is well-positioned for marquee opportunities at 115 pounds.
Of particular intrigue is the aforementioned Roman Gonzalez moving up to super featherweight to challenge WBC champion Carlos Cuadras. Gonzalez most recently reigned at flyweight, and in challenging Cuadras he'll be looking to become a four-weight champion. Should Gonzalez win, the prospect of a unification fight against Naoya Inoue is mouthwatering. 
More from The Living Daylights
Naturally, Gonzalez needs to get past Cuadras first, but even if he loses, fighters in the 112-118 range can more easily (relatively) shuffle divisions to make compelling match-ups than boxers campaigning at higher weight classes, which bodes well for Inoue.
The hope here, though, is that if Roman Gonzalez beats Carlos Cuadras, Naoya Inoue is at least featured on an American card in chief support of "Chocolatito" to hype an eventual fight. Inoue is relatively unknown Stateside, but networks can find encouragement in how Gonzalez caught on when he finally got some exposure.
Boxing fans are a critical but discerning bunch. And once more of them get the chance to see Naoya Inoue, it'll be even clearer that many of the sport's best fighters reside in weight classes that have been criminally ignored for no justifiable reason.
This article originally appeared on