Muhammad Ali, a life and times
By Sam Gardner (Design: Heidi Roller)
A legendary world champion boxer and a devoted philanthropist and social activist, Muhammad Ali was considered by many — including, most notably, himself — to be "The Greatest" heavyweight of all time. And in the wake of his tragic death, a look at his stellar career in the ring and his lasting impact on the world at large makes that a difficult point to argue.
The only three-time world heavyweight champ in the sport's long and storied history, Ali was more than a handful inside the ropes — stronger than steel, quicker than a blink and as brash as a man could be.
So perpetually confident was Ali that, prior to The Rumble in the Jungle, his first and only fight with George Foreman, he ostentatiously boasted that, "I done wrestled with an alligator, I done tussled with a whale; handcuffed lightning, thrown thunder in jail. That's bad. Only last week, I murdered a rock, injured a stone, hospitalized a brick; I'm so mean I make medicine sick."
It was bombastic, yes — this is, after all, the fighter who famously claimed he "shook up the world" after winning his first heavyweight title a decade earlier — but rarely was Ali's over-the-top self-aggrandizing unjustified. Over the course of his two-decade career, Ali went 56-5, with three of those losses coming in his last four fights, long after he'd passed his prime.
When Ali wasn't bigger, he was faster, and when his speed began to betray him and he was no longer quick enough to evade younger fighters, Ali was still strong enough, tough enough and cunning enough to get the job done anyway. Simply put, Muhammad Ali, the face of the golden age of boxing, was "The Greatest" — not because he told us so but because he showed us so.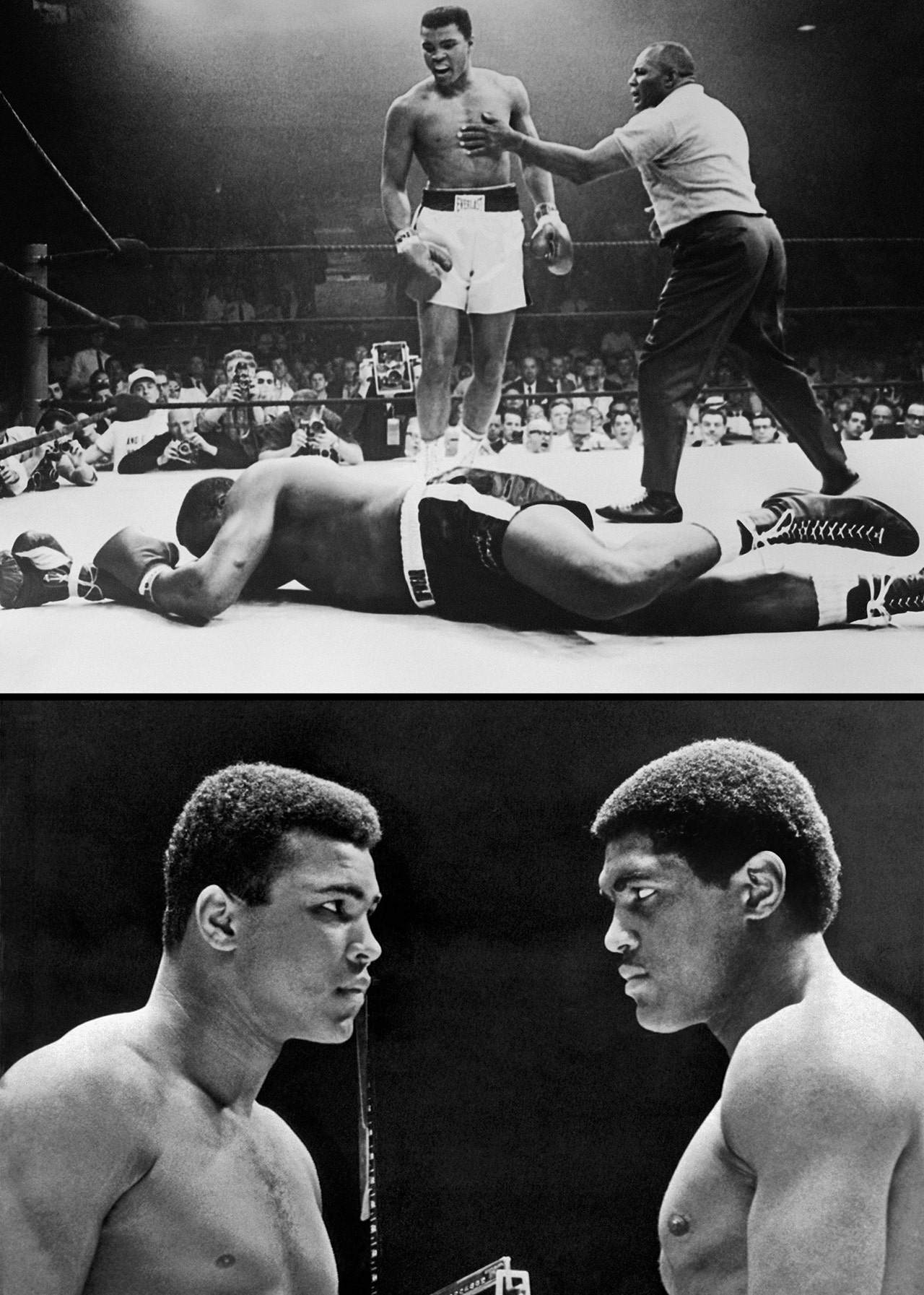 Getty Images
THE FIGHTER
Born Cassius Clay in Louisville in 1942, Ali first came onto the national boxing scene at the 1960 Olympics in Rome, where he won a gold medal in the light heavyweight division. Later in 1960, he made his professional debut and would go on to win his first 19 fights, setting up a much-hyped title bout with Sonny Liston, then one of the most feared fighters in boxing history, in February 1964.
At the pre-fight weigh-in, the ever-histrionic Ali lived up to his reputation as the Louisville Lip and famously boasted that he would "float like a butterfly and sting like a bee," taunting the overwhelming favorite Liston as a "big ugly bear." But then, as he so often did, Ali lived up to his own hype and won his first title by TKO after Liston refused to emerge from his corner for the seventh round. In May 1965, Ali — who, by then, had changed his name with his conversion to the Nation of Islam — defeated Liston again with a first-round knockout that produced one of the most iconic images in the history of sport.
In 1967, after a knockout of Zora Folley improved his professional record to 29-0, Ali found himself embroiled in controversy when he refused to serve in Vietnam, despite being drafted, citing his religious beliefs and opposition to the war as the reason. As a result, he was arrested and stripped of his titles and his boxing license. After a successful appeal reached the Supreme Court and brought him out of exile, Ali returned to the ring in 1970 and, initially, fought like he hadn't missed a beat, winning his first two fights back by TKO.
However, in March 1971, Ali went toe to toe Joe Frazier in the first of three epic bouts between the two, losing for the first time in 32 fights in what was called the "Fight of the Century."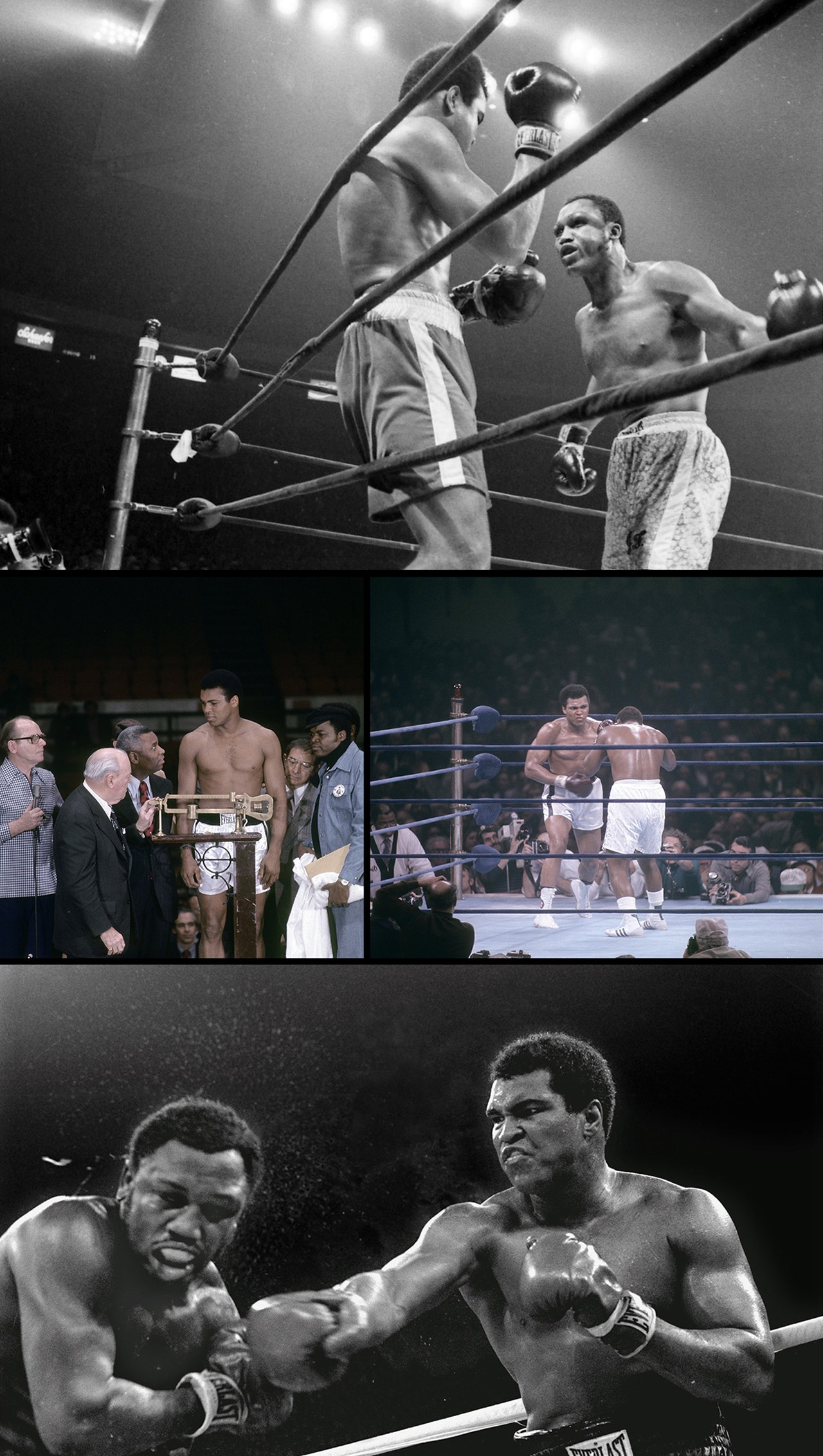 Getty Images
Ali would later get redemption, defeating Frazier by unanimous decision in January 1974 before earning his second world heavyweight title with an eighth-round knockout of the heavily favored, undefeated champ Foreman in Zaire. Ali, at that point the master of his patented rope-a-dope strategy, would go on to defeat Frazier once more in "The Thrilla in Manila" in 1975 and retained his championship until February 1978, when he lost to Leon Spinks — only to win his title back, for a record third time, in a rematch eight months later. (The only two losses Ali never atoned for came in his final two contests.)
So dominant was Ali that he hit the mat only four times in his illustrious in-ring career — and he won three of those fights anyway. He was never knocked out (his lone loss by TKO came three months shy of his 39th birthday, in a fight he was in no neurological shape to take) but doled out plenty of punishment and took an already-thriving sport to a new level. He was an icon both at home and abroad, a global phenomenon who fought in a dozen different states and just as many countries, leaving each of them with the people chanting his name.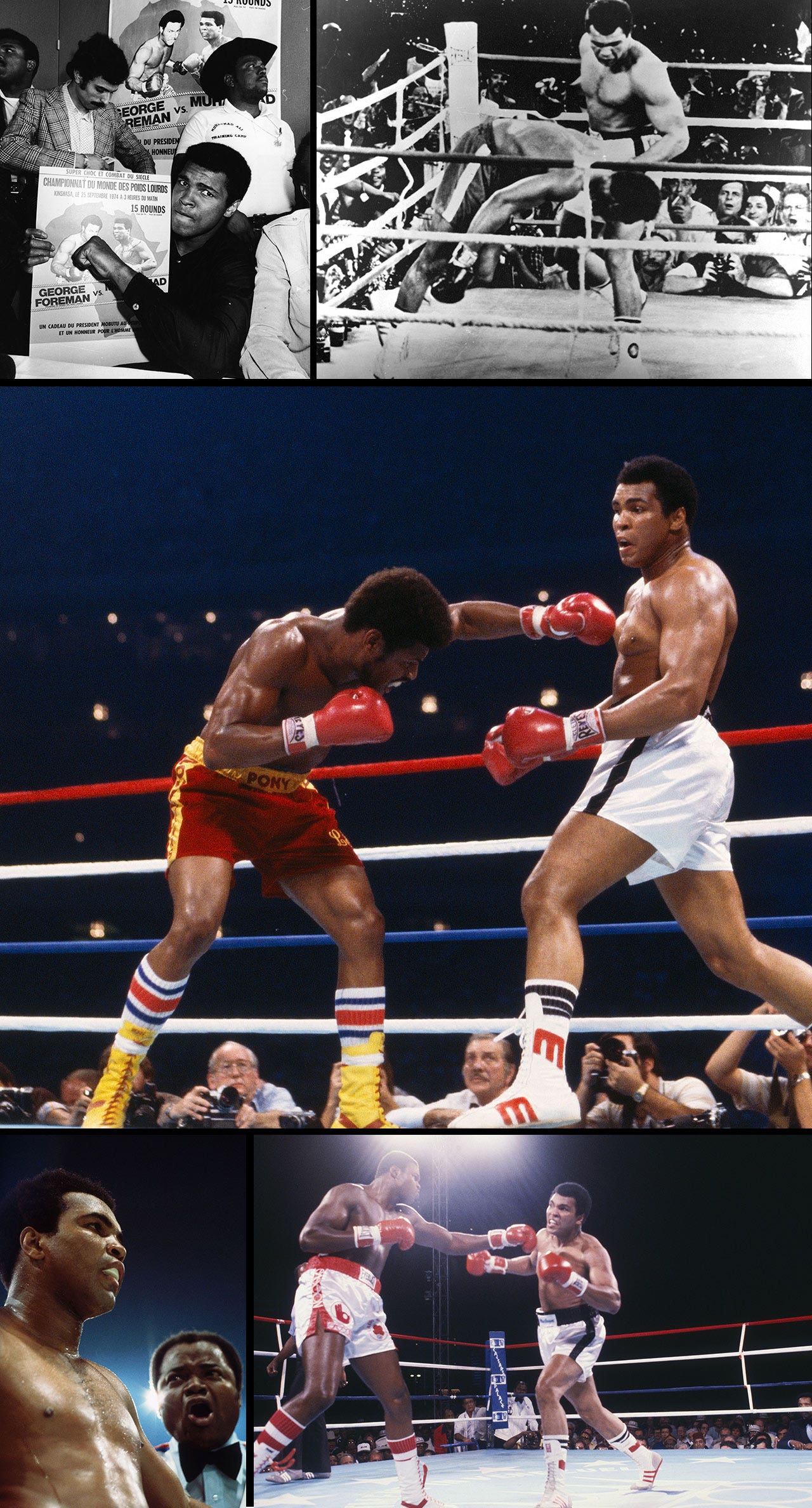 Getty Images
Between fights, Ali was also ruthless in the gym, where he tirelessly perfected his craft. Over the years, Ali worked with such trainers as Chuck Bodak, Archie Moore and Angelo Dundee, and though he was never one for lifting weights, Ali was known for his dedication to his physique.
"I never had to ask him to come to the gym," Dundee once said. "He was there before I even got there. As soon as he got there, he'd start working. There was no set routine. He'd say, 'I wanna spar,' and we'd set him up with guys. He was always first in and last to leave. He'd even come to train when he wasn't fighting."
Ali was said to run six miles a day outdoors in steel-toe boots and often logged eight hours of work on the heavy bag before he ever stepped into the ring to spar. It was grueling work, but for a specimen who topped out at 212 pounds, it was worth it. "I hated every minute of training," Ali was often quoted as saying, "but I said, 'Don't quit. Suffer now and live the rest of your life as a champion.' "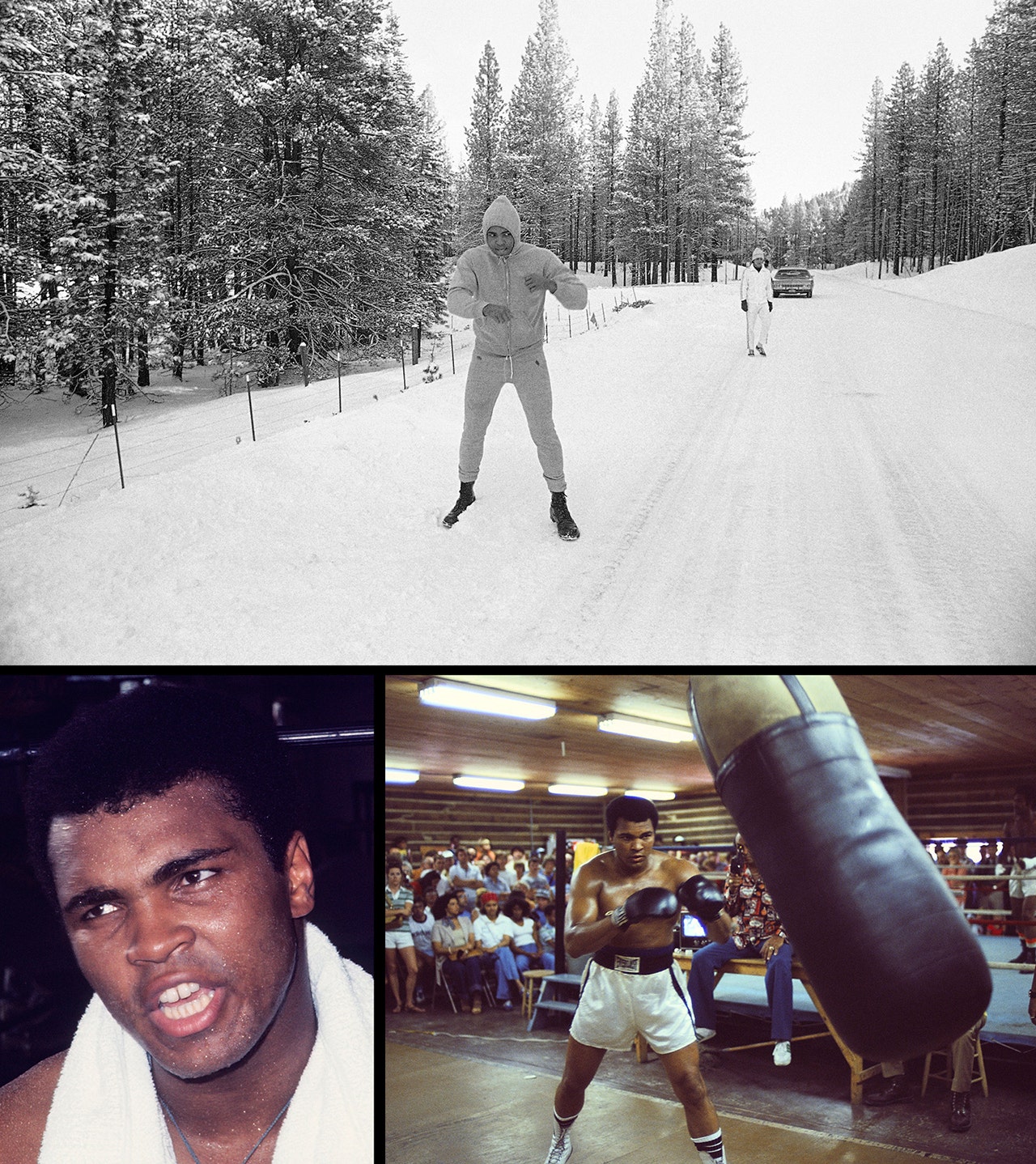 Getty Images
THE MAN
In 1984, three years after his final fight, Ali was diagnosed with Parkinson's disease at the age of 42, a sickness he fought until his death. But even as his health diminished, Ali found himself in the spotlight, traveling to Iraq during the Gulf War, lighting the Olympic flame at the 1996 Games in Atlanta and touring overseas on behalf of the UN, among other activities. He graced the cover of Sports Illustrated 37 times and appeared in a number of films and documentaries, earning himself a star on the Hollywood Walk of Fame.
Of course, in true Ali fashion, he demanded that his star be the only one hung vertically, so that his haters couldn't step on his name.
Further, Ali empowered countless admirers around the world with his firm stance regarding the Vietnam War. In 1966, Ali controversially invoked a racial epithet when declaring that "I ain't got no quarrel with them Viet Cong." He boldly refused his induction into the Armed Services in 1967, and was convicted of draft evasion shortly thereafter. His actions were divisive, but among those who supported the anti-war movement, Ali was a hero.
Similarly, Ali played a major role in the country's evolving race relations, and long before he reached his prime as a heavyweight, Ali was a civil rights pioneer. After winning his gold medal in Rome, Ali was asked by a Soviet reporter how it felt to win a gold medal but not be able to eat in the same restaurants as white people back home. Ali memorably responded that the U.S. was still the greatest country in the world, and that, "It may be hard to get something to eat sometimes, but anyhow, I ain't fighting alligators and living in a mud hut." From there, his legend only grew.
A face of the Black Power movement, Ali was a pariah before he was an icon, but his eventual fame lent credence to the racially and politically charged speeches he gave at universities around the country. In one particularly powerful speech at Howard University, Ali urged those in attendance to forge their own path, declaring, "All you need to do is know yourself to set yourself free. We don't know who we are." Of course, the unwavering Ali always knew exactly who he was, and his steadfastness in the face of immense social challenges ultimately defined him as much as anything he ever did in the ring.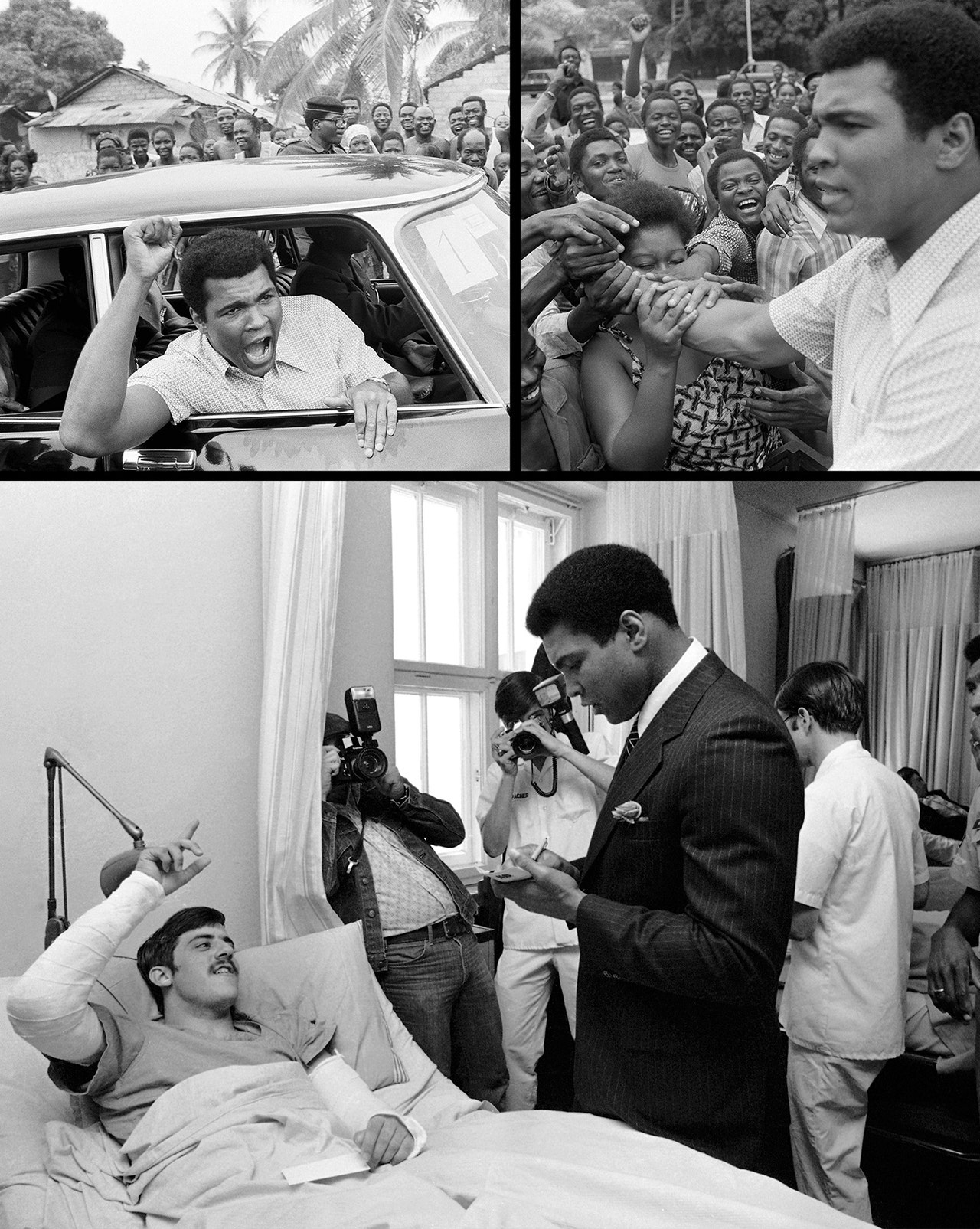 Getty Images
THE FATHER
Often forgotten when recalling Ali's legacy as a nonpareil athlete and social justice warrior is his role as a dad. A father of nine, Ali faced immense challenges as a result of his level of fame, but he remained an inspiration to his children. In 2014, Ali's oldest daughter, Maryum, discussed growing up with "The Greatest," expressing her frustration with having to share Ali with the world. However she also praised her father's passion for making sure his kids earned what they had. Maryum recalled Ali often asking, "If everybody was born for a purpose, what do you think you were born for?"
For his youngest daughter, Laila, that answer was easy. Though previously objected to female boxing, Laila Ali followed in her father's footsteps and later became a world champion, herself retiring from the sport in 2007 with an undefeated record that even her famous dad couldn't match. However, it was Ali who continued to inspire his family, even in his last days. "That man continues to put me in awe," Laila Ali said earlier this year. "He's such a fighter, still, when at times he seems weak and not able to handle it. He comes through stronger than ever. He's still fighting regardless and I love my dad for that."