Celebrate Mike Tyson's 50th birthday by watching some of his most hellacious KOs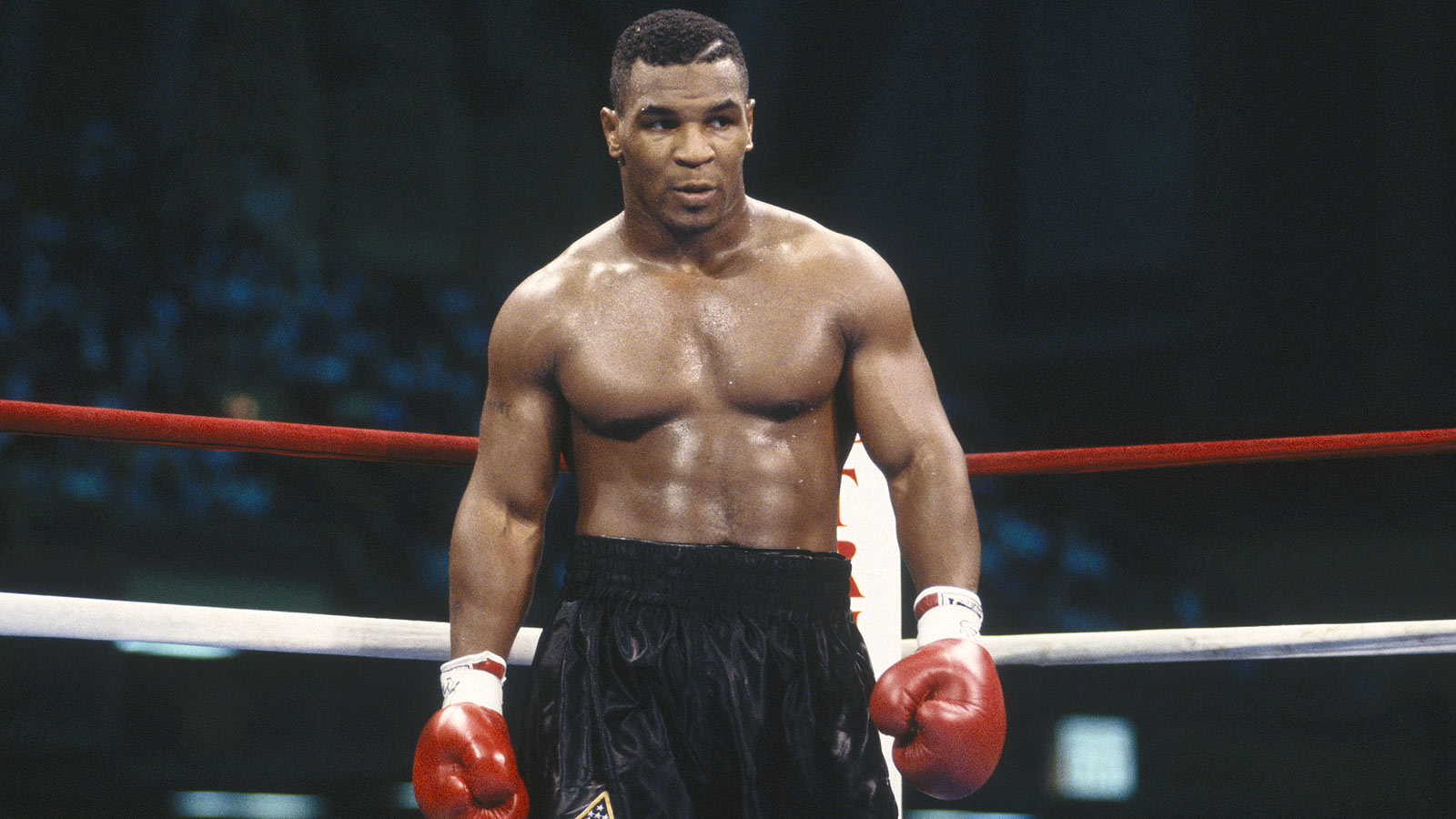 Mike Tyson hasn't been the "Baddest Man on the Planet" for some time, and we got another reminder of this Thursday, when the former heavyweight champion turned 50.
Tyson reigned over boxing like few before him and since, with a presence that left most opponents terrified to enter the ring. His knockouts are some of the most devastating in the history of the sport.
So in honor of Iron Mike, let's take a look at some of the greatest KOs from his unforgettable career.
Four months after losing to Buster Douglas in one of the biggest upsets in boxing history, Tyson was looking to regain his aura of intimidation. It didn't take long for Iron Mike to get back into the swing of things, hitting Henry Tillman with a crushing overhand right to the head that sent him to the canvas in the first round.
Long past his prime, a 38-year-old Larry Holmes put up a valiant effort, lasting four rounds against the kid out of Catskill, New York. But Tyson knocked down Holmes three times in the fourth round, eventually finishing him with a right hook against the ropes.
Tyson had no problems handling Carl "The Truth" Williams. Another first-round victim, Tyson sent Williams flying with a vicious left hand. Williams eventually reached his feet, but the ref stopped the fight after taking a long look at his condition.
In probably his most memorable knockout, Tyson unified the heavyweight division in this highly anticipated matchup. But despite the buildup, Tyson did what he almost always did — finished the bout in the first round. He knocked down Spinks with a right to the body, sending Spinks to one knee. Seconds after Spinks recoverd from the first knockdown, Tyson charged forward and connected with a powerful right that finished the fight.
Tyson didn't take it easy on Joe Frazier's son in this matchup. Like so many of Tyson's victims, Marvis Frazier didn't make it past the first round. The 20-year-old rising superstar finished Frazier with a flurry of punches in the corner, hitting him with an uppercut, left-hook combination that crumbled the son of Smokin' Joe in 30 seconds.