Mark Wahlberg offers Conor McGregor a piece of his UFC ownership: 'He's a movie waiting to happen'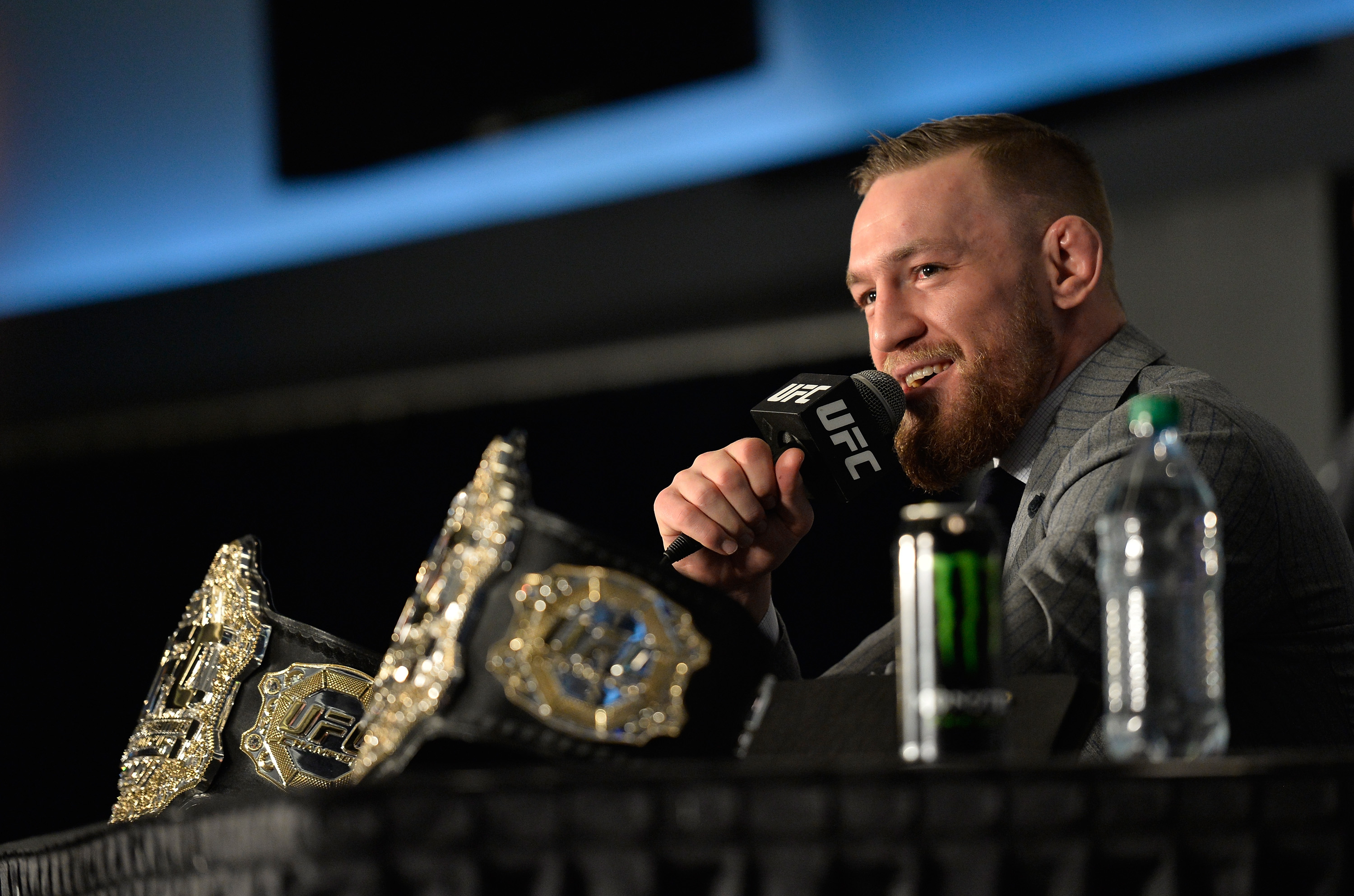 According Mark Wahlberg, reigning UFC lightweight and featherweight champion Conor McGregor "deserves" a part ownership in the UFC
After dethroning Eddie Alvarez with a vicious four punch combo at UFC 205, the UFC's now lightweight and featherweight champion Conor McGregor made it clear what he was looking for in his next fight.
"If you want to come at me, if you want me to stick around and help service that debt and continue to push the company, bring me on board, for real," said McGregor. "I need to be set for life for this. If you want me to be truly on on board, then I need to be all-in on this proper, as an owner, and have an equity stake in the company. That's what I'm looking for."
Citing the amount of celebrities that were recently unveiled celebrities as those with part ownership in the company, including Tom Brady, Ben Affleck, Sylvester Stallone, Conan O'Brien, the UFC's most high profile fighter feels he, more than any other, deserves to be apart of that group.
"I've earned something," McGregor said. "I've earned, I mean, who owns the company now? There's people who have shares in the company, celebrities, Conan O'Brien owns the UFC now, so, where's my share? Where's my equity? I'm the one that's banking this."
Well, according to one of those new celebrity owners, the Irishman is more than welcome to part of his share.
"Cut the check," Mark Wahlberg to TMZ. "As a matter of fact I'll give him a piece of my [share] because he is the face of the UFC right now. He deserves that. He's a hustler like me, so there's probably a lot of opportunities for us to go out and make money together."
When pressed whether this business he was referring to was a potential movie, Wahlberg, who starred as boxing legend Mickey Rourke in the 2010 Academy Award winning film The Fighter, smiled as he looked at the camera.
"He's a movie waiting to happen so why not?" said Wahlberg.
McGregor's victory win over Alvarez not only made him the first fighter in UFC history to hold two belts in two different weight classes at the same time, but also marked his 18th career knockout victory.
While there is no word on who he will challenge next, both McGregor and boxing's pound-for-pound best Floyd Mayweather have made headlines in recent weeks as they ramp up their verbal jabs.
This article originally appeared on