Kovalev vs Ward result: Andre Ward defeats Sergey Kovalev via decision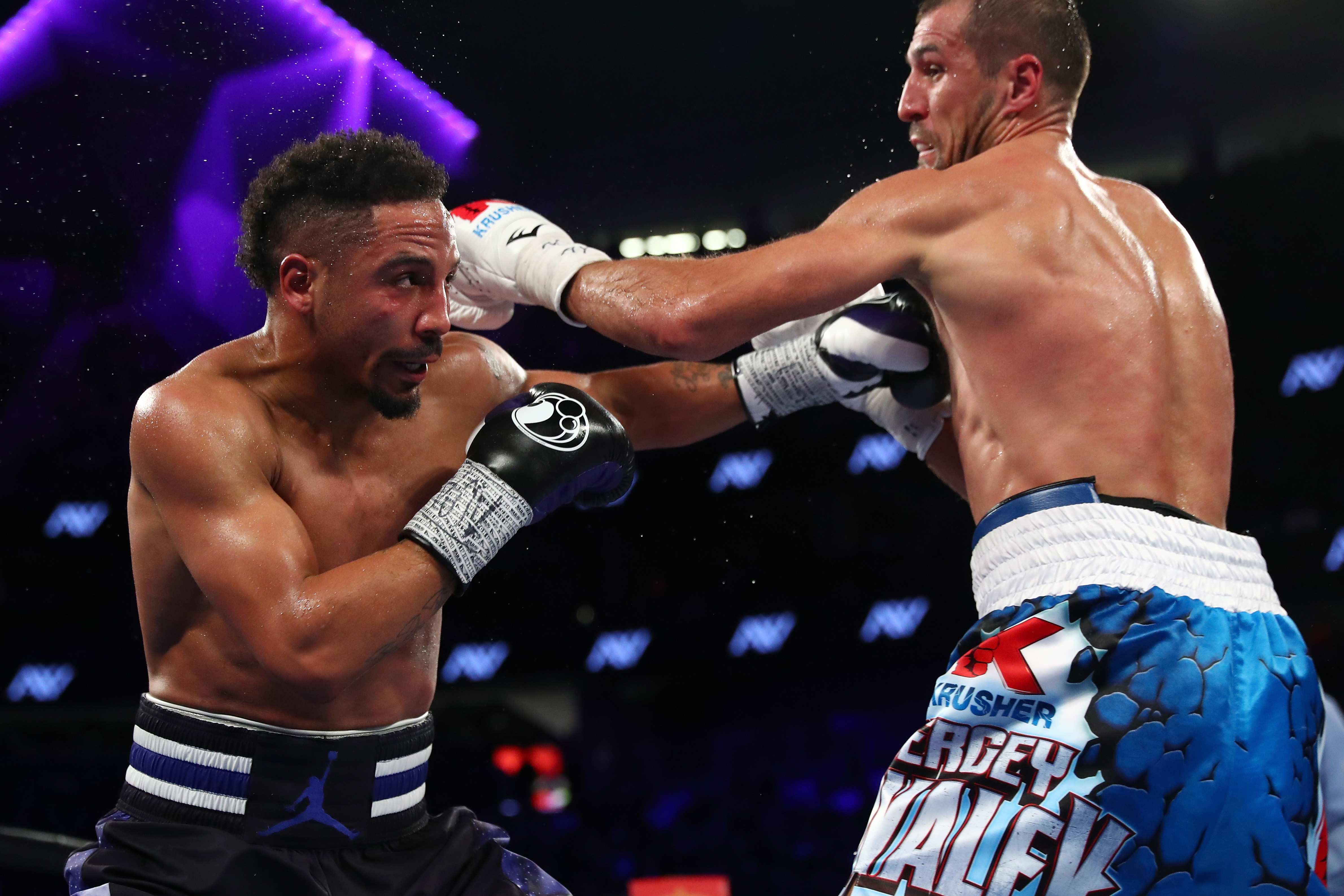 Andre Ward dethroned WBA/WBO/IBF light heavyweight champion Sergey Kovalev via three identical and razor-thin cards of 114-113. Somehow, despite inordinate hype, Kovalev-Ward managed to live up to its billing.
It was a fight and verdict that boxing fans and pundits will be debating for years — or at least until the inevitable rematch. Andre Ward (31-0, 15 KOs), with tactical aplomb, somehow worked his way back into a fascinating bout against destroyer Sergey Kovalev (30-1-1, 26 KOs) to eek out a controversial unanimous decision.
What promised to be a compelling clash of styles proved to be just that, as Sergey Kovalev's vaunted power forced Andre Ward to work his way inside after the American was floored by a hellacious counter right hand in the second stanza. This followed a tentative opening round where both men probed with their jabs, feinted and tried to establish dominance with regards to ring geography.
Ward deserves immense credit for surviving the knockdown and boxing purposefully over the next few rounds behind a sharp body and "up jab." Ward also started to employ more subtle in-fighting tactics, often resorting to holding and wrestling to negate the Kovalev's power.
For only the second time in his career, @andreward was knocked down. #KovalevWard pic.twitter.com/mqkX0WBIx4

— HBOboxing (@HBOboxing) November 20, 2016
The problem for Ward, though, was that he wasn't winning any of these rounds convincingly. Kovalev reasserted control of the fight in the sixth, connecting with a pair of head-snapping right hands, only to see Ward tag him with a steady diet of power jabs in the ensuing stanza. Ward continued to find success in rounds eight and nine, slipping Kovalev's right hand, ducking and then digging with body shots. Kovalev, at times, seemed bereft of ideas and struggled to cut off the ring for significant stretches.
Kovalev, though, punctuated round ten with a right hand after both men had spent the stanza's duration alternating control of exchanges behind sharp punching, including a gasp-inducing left hook from Ward and right cross from Kovalev that landed mere seconds apart. However, Ward put an exclamation point on round eleven with a power jab after finding a consistent home for his trademark left hook. Although Kovalev seemed to have done enough to eek out a decision, round twelve was a war of attrition as both men went to war on the inside, with Kovalev landing some knee-rattling blows.
After the verdict was announced, an obviously disappointed Sergey Kovalev was uncharacteristically, but completely understandably, wound up during his post-fight interview. "Witnesses are here," said an exasperated Kovalev. Andre Ward, in characteristic fashion, was cagier, but he did seem to indicate that a rematch is possible.
Debates will rage about this decision. What can't be argued, though, is that both Sergey Kovalev and Andre Ward are amongst the best fighters in the world, and that there is still a score to settle. So, can this result be construed as merely controversial, or was it an outright robbery? Let us know who you think won Sergey Kovalev-Andre Ward in the comments.
This article originally appeared on