Floyd Mayweather Jr. opens as -2500 favorite against Conor McGregor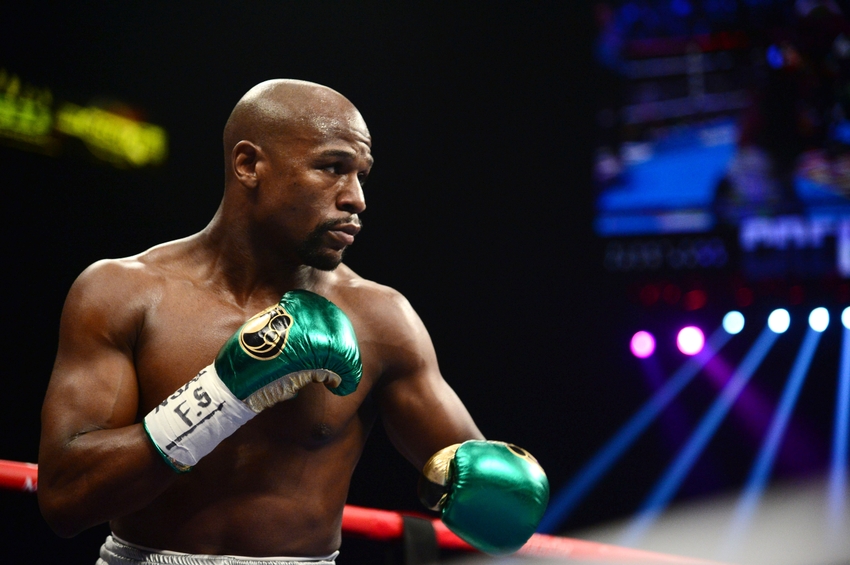 Floyd Mayweather Jr. has opened as a massive betting favorite against UFC champion Conor McGregor in the hypothetical boxing match.
The beef between boxing pound-for-pound best and box office kingpin Floyd Mayweather Jr. and reigning UFC lightweight champion Conor McGregor has been one of the hottest topics at the water cooler for the last several months.
But with the recent announcement of McGregor receiving a boxing license in the State of California, the speculation of a potential superfight between the two champions has reached a boiling point. So much so, Las Vegas betting site Westgate, has actually opened odds on the hypothetical boxing match.
This dream fight initially picked up steam after Mayweather took to social media in an attempt to drum up interest in the dream matchup, while McGregor famously joked the boxer and Showtime were simply gathering up the money he required to even consider the fight.
But following McGregor's history making performance at UFC 205, where fans saw him earn his second UFC title with a violent fourth round knockout over Eddie Alvarez, the comparisons between both colorful pugilists once again picked up steam.
But Mayweather wasn't among those impressed with his Irish counterparts performance.
"I didn't know that [McGregor] had a reign in MMA for 20 years and undefeated and was world champion in five different weight classes," said Mayweather. "If you say he's the Floyd Mayweather of the MMA…have you ever made 300 million in one night? Have you ever made 100 million in one night? Have you ever made 70 million in one night?
"I mean, it's ok to say it, but it's not true. I'm a legend, a living legend. Never compare Conor McGregor to me. That's a total disrespect. I mean, once again, I'm an elephant. Elephant don't beef with ants. Elephant is so large, he don't even see ants."
McGregor would respond after hijacking a the mic at his UFC 205 after party.
"Floyd's not ready for this," said McGregor.  "Much respect to Floyd. He's a solid businessman on what he's been able to do, he's a f–king animal at what he's been able to do. But as far as real fighting,  as far as true pure unarmed combat …Floyd don't want none of this."
"He wants boxing rules. He wants a boxing match, he doesn't want a fight."
McGregor's knockout win over Alvarez not only made him the first fighter in UFC history to hold two belts in two different weight classes at the same time, but also marked his 18th career knockout victory, seventh under the UFC banner and eighth post-fight bonus. Following this win, he announced his intentions of taking time off after revealing his longtime girlfriend was expecting their first child.
Mayweather has not stepped foot inside a boxing ring since his decision win over Andre Berto in September 2015.
This article originally appeared on