Romero leads Oklahoma past Michigan, older sister in WCWS
OKLAHOMA CITY (AP) Sydney Romero earned family bragging rights by getting the best of her older sister, Sierra.
Sydney had two hits, including a solo home run, and the freshman helped Oklahoma beat Michigan 7-5 on Saturday night in the Women's College World Series.
Sierra, a senior who was the Amateur Softball Association/USA Softball National Collegiate Player of the Year, had one hit and drove in a run for the Wolverines. The two texted each other good luck before the matchup and chatted during the game.
''I had to get over the fact that I was playing my sister,'' Sydney said. ''I mean, it's tough because she's family, but I had to get over it. I was rooting for her, but I wasn't at the same time. That was the toughest part. But at the end of the day, I just had to play it like a normal game.''
Shay Knighten had two hits and knocked in two runs for the Sooners.
Oklahoma (54-7) matched a school record with its 29th straight win, and is one win from the championship series. The Sooners will face the winner between Georgia and LSU on Sunday.
Aidan Falk had three hits and knocked in three runs for Michigan.
Oklahoma led 4-0 in the fourth inning when Falk hit a two-run homer to spark a three-run inning. Nicole Pendley's solo shot in the sixth pushed Oklahoma's lead to 5-3, and the Sooners added two runs in the seventh.
Michigan (52-6) trimmed Oklahoma's lead to 7-5 and had the bases loaded with two outs and a full count against Abby Ramirez before Oklahoma's Paige Parker forced a grounder back to herself to end the game.
Parker said she was focused.
''Just to go out there and do whatever I had to do to win that game,'' she said. ''I knew I just had to throw a strike, and I knew my defense would be there, and when the ball came to me, I was just focused on making a good throw over to first.''
Gasso knew that losing meant coming back to play an elimination game at noon Sunday.
''For Paige to hold on the way she did – for our defense to play a fantastic game and for the offense to score late was the difference,'' Gasso said. ''Extremely proud, yet extremely respectful of a phenomenal program like the University of Michigan.''
Michigan, last year's national runner-up, faces Florida State on Sunday in an elimination game.
''We just need to come out tomorrow and attack from the first pitch,'' losing pitcher Megan Betsa said. ''You can never count us out. We have fight in us, as you saw from the last inning, and we need to use that tomorrow.''
—
Follow Cliff Brunt on Twitter: www.twitter.com/CliffBruntAP .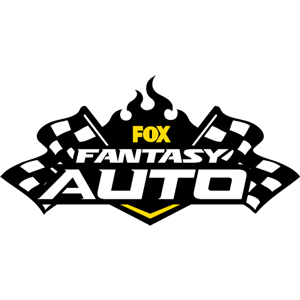 FOX Fantasy Auto
Form a Racing Team, Compete for Prizes
Play Now!