Monday's Sports in Brief
PRO FOOTBALL
CLEVELAND (AP) Kneeling and bowing their heads, the Cleveland Browns bonded over something bigger than football.
More than a dozen players formed a circle on the team's sideline and prayed in silent protest during the national anthem ahead of a preseason game against the New York Giants.
The group included veterans, rookies, starters and backups. It gathered in front of some water coolers and behind their teammates who stood on the sideline.
In the aftermath of the recent racially charged conflict in Charlottesville, the Browns felt compelled to use their platform to make a difference.
"I wanted to take the opportunity with my teammates during the anthem to pray for our country," said tight end Seth DeValve, one of two white players to participate. "And also to draw attention to the fact that we have work to do. And that's why I did what I did."
Linebackers Jamie Collins and Christian Kirksey, running backs Isaiah Crowell, Duke Johnson, Terrance Magee and Brandon Wilds, safety Jabrill Peppers, DeValve, wide receivers Kenny Britt and Ricardo Louis and defensive back Calvin Pryor dropped to one knee in a huddle. Rookie quarterback DeShone Kizer, offensive tackle Shon Coleman, punter Britton Colquitt, defensive back Jason McCourty and offensive lineman Marcus Martin stood and supported their teammates by putting their hands on their shoulders.
ORCHARD PARK, N.Y. (AP) – Anquan Boldin didn't decide overnight he was going to quit football in order to speak out against longstanding concerns over inequality in America.
The recent deadly and racially charged conflict in Charlottesville, Virginia, did, however, become the tipping point that caused Boldin to reassess his priorities and led to the Buffalo Bills receiver's decision to retire after 14 NFL seasons.
"I think anybody with any sense can see how divided we are as a country, and Charlottesville only magnified what we were already seeing," Boldin told The Associated Press by phone.
He was disturbed by the hateful messages directed at African-Americans, Jewish people and the LGBT community during a rally involving neo-Nazis and other right-wing groups in which a counter-protester was killed and two Virginia state police officers died on Aug. 13.
"That's not the America that I want to live in," he said. "And I think the only way that this America changes is that we as a people stand up and change it."
UNDATED (AP) – Commissioner Roger Goodell is on track to maintain his prominent place at the table for the next round of collective bargaining between NFL owners and players, a process that's sure to be contentious.
The league is working on a five-year contract extension for Goodell, a person with knowledge of the negotiations told The Associated Press. The person spoke to the AP on condition of anonymity because the deal is not complete. Sports Business Journal first reported the contract negotiations.
Goodell's contract is up after the 2019 season. The new deal would go through 2024. The current collective bargaining agreement expires after the 2020 season.
Goodell replaced Paul Tagliabue as commissioner in 2006. He earned just over $31 million for the 2015 season, down from about $34 million in 2014. Because the league office is no longer classified as a tax-exempt organization , the commissioner's salary is no longer required to be made public through tax filings. In 2013, he made $35 million. In 2012, he collected $44.2 million.
BASEBALL
CLEVELAND (AP) – Andrew Miller wasn't among the Cleveland Indians chasing Roberto Perez around the infield, flinging water and white powder to celebrate a wild win over an American League rival.
The Indians relief ace – a pivotal piece during Cleveland's run to the World Series last season – may miss a few more big moments this season, too.
Miller's injury put a damper on a 5-4 walk-off victory over the Boston Red Sox, a game that ended when first baseman Brock Holt threw away Perez's bunt in the ninth inning, allowing Brandon Guyer to score from second base.
Miller left in the seventh after aggravating the patellar tendinitis in his right knee. Miller spent over two weeks on the disabled list with the injury before returning Friday. This was his second appearance since.
Manager Terry Francona said Miller will be evaluated Tuesday, but it seems likely that he'll return to the DL.
LINCOLN, Neb. (AP) – Baseball fans in more than a half-dozen cities from Oregon to South Carolina crowded into minor league ballparks to watch the solar eclipse at game-day viewing parties.
The Lincoln Saltdogs wore special black-and-white jerseys and stopped their game just before 1 p.m. to watch the eclipse darken the sky. Spectators erupted in applause at 1:02 p.m. as the moon crawled in front of the sun until the whole sky looked like a late-evening sunset. The air turned chilly and went still.
"It made me all teary-eyed," said Robyn Mason, who watched with her husband, Greg, from a grassy embankment near the third base outfield. "It was just so momentous. Just really cool – and very pretty."
Other teams hosting events included the Salem-Keizer Volcanoes in Oregon, the Idaho Falls Chukars, the Bowling Green Hot Rods in Kentucky, Tennessee's Nashville Sounds and the Greenville Drive, Columbia Fireflies and Charleston RiverDogs, all in South Carolina.
The Volcanoes' game against the Hillsboro Hops started late because the Hops got stuck in traffic. The game stopped briefly in the first inning as fans and players paused to watch the eclipse. Many players donned disposable protective glasses and sat in the grass in front of each dugout. At one point, the sellout crowd chanted, "Let's go science!"
STEUBENVILLE RAPE CASE
COLUMBUS, Ohio (AP) – A man who shot and wounded a judge outside a county courthouse before being gunned down by a probation officer was the father of a high school football player who was convicted of rape in 2013, authorities said.
Jefferson County Judge Joseph Bruzzese Jr. was shot Monday morning near the courthouse in Steubenville, across the Ohio River from West Virginia's northern panhandle and just west of Pittsburgh.
Authorities identified the gunman as Nathaniel "Nate" Richmond, the father of Ma'Lik Richmond. Ma'Lik, then 17, served about 10 months in a juvenile lockup after being convicted with another Steubenville High School football player of raping a 16-year-old girl during an alcohol-fueled party in 2012.
The case brought international attention to the eastern Ohio city of 18,000 residents and led to allegations of a cover-up to protect the football team.
Investigators are looking for a motive in the shooting and haven't found a connection to the rape case, prosecutor Jane Hanlin said.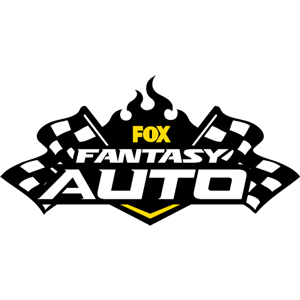 FOX Fantasy Auto
Form a Racing Team, Compete for Prizes
Play Now!