BC-AP Sports Preview Digest
Some of the sports stories The Associated Press is covering Tuesday. A full Sports Digest will be sent by about 3 p.m. All times EDT:
– SOCHI, Russia – A FIFA report finds "no evidence" Russia's bid team or Vladimir Putin unduly influenced voters in the country's successful pursuit to host the 2018 World Cup.
– MOSCOW – With a year to go before the World Cup, Russia is avoiding the construction chaos that beset Brazil, the last host. Still, problems abound.
– WASHINGTON – Max Scherzer of the first-place Nationals faces Jake Arrieta of the Chicago Cubs, a meeting of the past two NL Cy Young Award winners. Game starts 7:05 p.m.
– PORT ST. LUCIE, Fla. – Tebowmania returns to Florida. Football-star-turned-baseball-hopeful Tim Tebow makes his debut Tuesday night with the advanced Class A St. Lucie Mets.
– OMAHA, Neb. – Florida can win its first national baseball championship by beating LSU in Game 2 of the College World Series finals. The Gators won the opener 4-3. Game starts 8 p.m.
– USA Gymnastics needs a complete "culture change" to protect its athletes from sexual abuse, according to an independent review by a former federal prosecutor.
– WASHINGTON – The Supreme Court will take up in the fall New Jersey's bid to allow sports betting at its casinos and racetracks.
– HAMILTON, Bermuda – It's now up to New Zealand to help shape the future of the America's Cup. The Kiwis insist they will do the right thing, but other teams have said that before.
– BRISBANE, Australia – Manny Pacquiao's trainer narrows his fighter's options after Sunday's bout with Jeff Horn: Think about another shot at Floyd Mayweather Jr., or retire.
– CHICAGO – The Chicago Bulls introduce Zach LaVine, Kris Dunn and No. 7 overall pick Lauri Markkanen – all acquired from Minnesota in a draft-night trade featuring Jimmy Butler.
– Missy Franklin is ready to get beyond her disappointment of last summer's Rio Olympics. The 2012 Olympic star is sitting out the year's two biggest meets after two shoulder operations.
– INDIANAPOLIS – Olympic gold medalist Katie Ledecky begins her big week at the U.S. Nationals by swimming in one of her signature events – the 800-meter freestyle.
– NEW YORK – A look at the past week in the WNBA, including the latest AP power poll. Minnesota, Los Angeles and Washington are ranked 1-2-3.
– NEW YORK – Serena Williams is showing off her pregnancy with a nude photo on the cover of the August issue of Vanity Fair.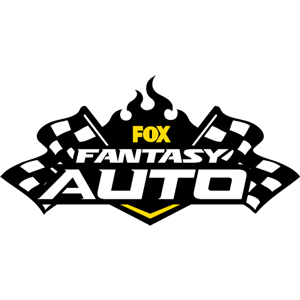 FOX Fantasy Auto
Form a Racing Team, Compete for Prizes
Play Now!