This day in FOX Sports Arizona history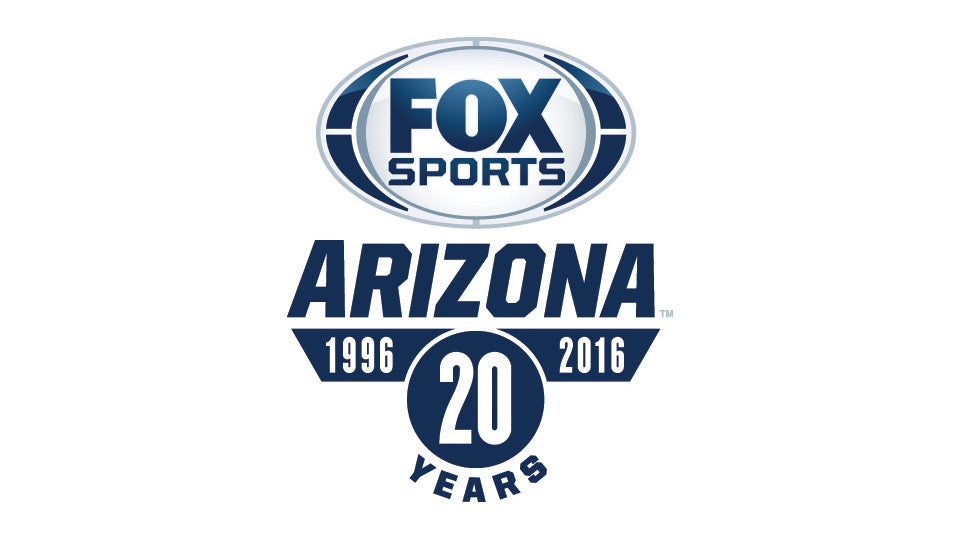 On Sept. 7, 1996, FOX Sports Arizona hit the airwaves with our first telecast — a Pac-10 football showdown between Washington and Arizona State. Check back with us daily as we recount some of the top sports moments in Arizona during our 20 years of serving the state's sports fans.
The Mercury's Diana Taurasi wins the WNBA's Most Valuable Player Award for the first time after averaging 20.4 points per game for the Mercury.
Luis Gonzalez cracked his 54th home run of the season in the 11th inning against the Los Angeles Dodgers, giving the Diamondbacks a 4-3 walk-off victory.
The Diamondbacks clinch their first playoff berth since 2002 as Brandon Webb picks up his 18th victory in a 4-2 win over the Rockies in Denver. The teams would meet again in the NL Championship Series, with the Rockies prevailing to advance to their only World Series apperance.
In his final game as a Diamondback, Randy Johnson tosses his 100th career complete game in a 2-1 victory over the Rockies in the season finale. It was the 295th career victory for the 45-year-old Johnson, who allowed only two hits, one walk and an unearned run in the first inning. The winning run scored on a bases-loaded, ninth-inning walk by Chris Young, who had tied the game an inning earlier with a solo home run. Johnson would go on to pitch his final season and record his 300th career victory with the San Francisco Giants.
Steve Breaston set a Cardinals' franchise record with 324 all-purpose yards — 192 on kick returns, 122 receiving and 10 on punt returns — in a 56-35 loss to the Jets. Breaston got so many opportunities to return kicks because Jets quarterback Brett Favre, wearing funky throwback threads, tossed six touchdown passes. Cardinals counterpart Kurt Warner completed 40 passes for 472 yards, but that was negated by four fumbles, three interceptions and five sacks as the Cardinals tried in vain to fight back from a 34-0 halftime deficit.
Randy Johnson strikes out 16 in 6 2/3 innings and becomes a 20-game winner for the first time in his career with a 13-11 win over the Brewers. He also tied a major-league record with his 23rd double-digit strikeout game of the season.
Trivia time: The Brewers scored 10 runs in the final 3 innings against Johnson, Mike Morgan, Greg Swindell and Byung-Hyun Kim.
Ryan Roberts hits a walk-off grand slam with two outs in the 10th inning to give the D-backs a 7-6 win over the L.A. Dodgers. He put the exclamation point on one of the most memorable home runs in franchise history as he rounded the bases — imitating manager Kirk Gibson's iconic fist pump after Gibby's walk-off homer in Game 1 of the 1988 World Series.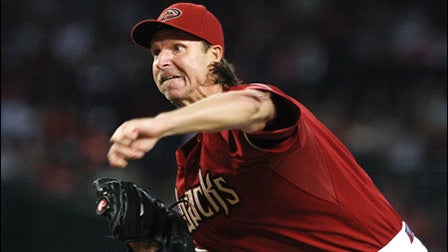 The grand slam capped a six-run rally — all of which came after the first two batters were retired. A bases-loaded error by Aaron Miles scored the first run, followed by Aaron Hill's bases-loaded walk and Roberts' game-ending blast.
Trivia time: Micah Owings was the winning pitcher despite giving up 5 runs in the top of the 10th. He became only the second pitcher in modern major league history to get the win while giving up five or more runs and getting three or fewer outs.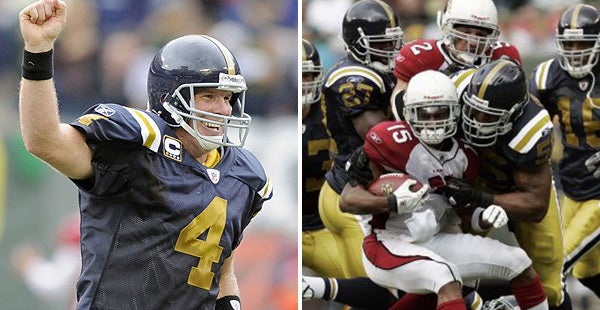 Randy Johnson defeats the Rockies 4-2 to record a franchise-record 24th victory en route to capturing the Triple Crown of pitching with a 24-5 record, 2.32 ERA and 334 strikeouts — the first since the Mets' Dwight Gooden in 1985.
The Diamondbacks name Dave Stewart as general manager and De Jon Watson as senior vice president for baseball operations.
Randy Johnson pitched a complete game and struck out 11 as the Diamondbacks become the first expansion team to reach the playoffs in their second season, clinging the NL West championship with an 11-3 win over the Giants at San Francisco.
Wayne Gretzky resigns as head coach and director of hockey operations with the Phoenix Coyotes and is replaced as head coach by Dave Tippett (pictured below). Gretzky had a 143-161-24 record from 2005-09, and the team missed the playoffs in all four seasons.
Bank One Ballpark is renamed Chase Field after the merger of Chase and Bank One.
Paul Goldschmidt delivers a two-run, go-ahead triple in the eighth inning as the Diamondbacks clinch their fifth NL West crown with a 3-1 victory over the Giants.
Arizona State shuts out two-time defending champion and No. 1 ranked Nebraska 19-0 at Sun Devil Stadium, ending the Cornhuskers' 26-game winning streak. Jake Plummer hit Keith Poole for an 80-yard touchdown pass less than 4 minutes into the game and a swarming defense that eventually carried the Sun Devils to the Rose Bowl produced four safeties in a dominating effort against a Nebraska offense that had scored 77 points against the Sun Devils the year before in Lincoln.
The Diamondbacks dedicate the broadcast wing of Chase Field press box to Hall-of-Famer Joe Garagiola. A timeline of Garagiola's life and career was painted along the wall behind the broadcast booths chronicling his rise from a childhood in St. Louis where he was friends with Yogi Berra through his Major League playing career and onto his broadcast career.
Oliver Perez became the first D-backs pitcher to strike out four batters in one inning, fanning Justin Morneau, Corey Dickerson, Michael McKenry and Matt McBride in the seventh inning of a 5-1 loss to the Rockies. Morneau reached base when he struck out on a wild pitch to lead off the inning.
Trivia time: D-backs pitchers struck out 16 Colorado batters and did not walk any in eight innings.
Rookie David Johnson, playing in his second game, takes back the opening kickoff a franchise record 108 yards in the Cardinals' 48-23 win over the Bears.
Forty-year-old Randy Johnson hit his first and only career home run, a third-inning solo shot off of future teammate Doug Davis, in a 3-2 win at Milwaukee. At the time, he was the oldest player to hit his first career homer, but that record was eclipsed earlier this season by the Mets' Bartolo Colon.
Ian Kennedy strikes out 12 and limits the Pirates to one hit in eight innings in a 1-0 victory, becoming the NL's first 20-game winner of the 2011 season. Kennedy joined Randy Johnson, Curt Schilling and Brandon Webb as the only 20-game winners in franchise history. Justin Upton's sixth-inning home run provided the game's only run.
Trivia time: The Pirates' only hit against Kennedy was a single by opposing pitcher Jeff Karstens in the third inning.
Greg Colbrunn becomes the first player since Ralph Kiner in 1950 to hit for the cycle while hitting 2 home runs in a 9-inning game. Colbrunn went 5 for 6 in the Diamondbacks' 10-3 win at San Diego and finished the momentous feat with a triple in the ninth inning.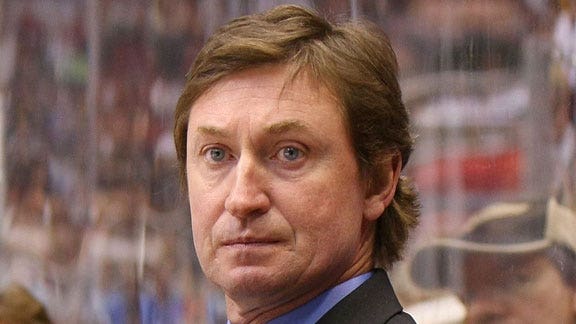 "What are the odds of me hitting a triple?" Colbrunn asked after he was drenched for posting the second cycle in D-backs history. "I was running. It was going to be like Little League, keep running until I got to third. I got halfway there and it was like, 'Oh, God, just try to make it there."'
D-backs manager Bob Brenly said: "I don't think Colby would have stopped if we'd have put a barricade out there at second base. He was going to try for three, and I was really happy to see him make it."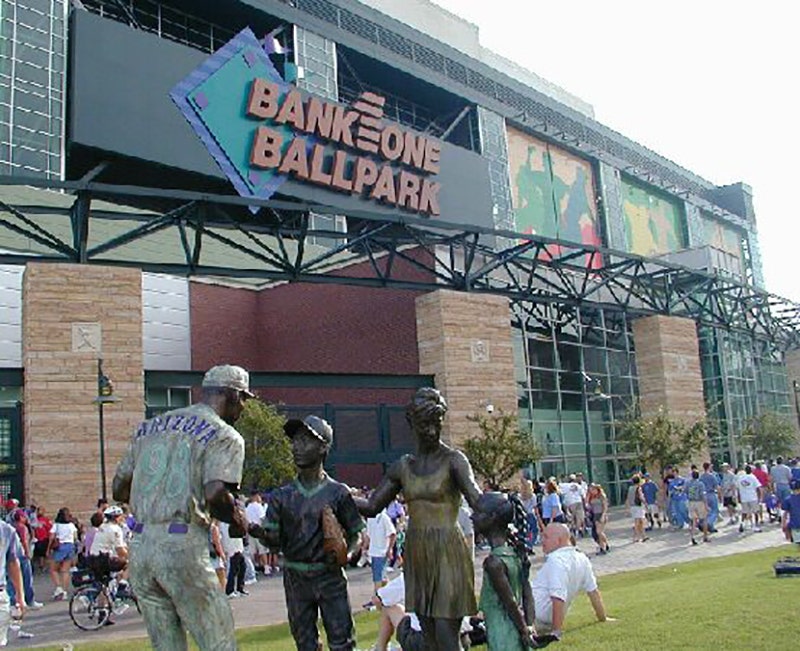 Colbrunn singled in the first inning, struck out in the third, homered in the fourth, doubled in the sixth and then hit his second two-run homer in the seventh.
Trivia time: It was the second cycle in franchise history. The first was by Luis Gonzalez on July 5, 2000, at Houston. … The starting pitcher for the Padres was future Diamondback Oliver Perez.
Penny Taylor scores 30 points as the Mercury win their first WNBA title, defeating the Detroit Shock 108-92 in Detroit in the final game of a best-of-5 series. Cappie Pondexter was named Finals MVP and Paul Westhead became the first head coach to win both a WNBA title and a NBA title.
Arizona's Curt Schilling struck out eight to reach 300 for the season, joining Randy Johnson as the first teammates in baseball history to each strike out 300 in the same season. The Diamondbacks beat Milwaukee 6-5 in 13 innings. Schilling finished the season with 316 strikeouts, 23 wins and come in second in the Cy Young voting — bested in all three categories only by teammate Johnson, who struck out 334, won 24 and garnered another Cy Young Award.
Randy Johnson struck out 11 and broke Steve Carlton's major-league record for most strikeouts by a left-handed pitcher in a 3-2 win over the Rockies. Johnson struck out Vinny Castilla in the seventh inning for strikeout No. 4,137, and play was stopped momentarily to acknowledge the occasion.
Trivia time: The Diamondbacks had already lost 101 games, and the momentus occasion was attended by only 22,598. At the time, it was the second-lowest home attendance in franchise history.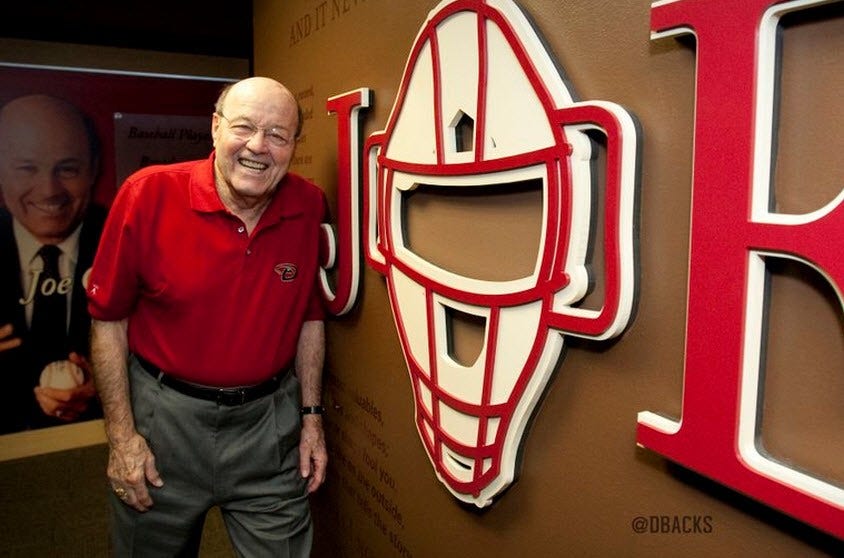 Kurt Warner posted a "perfect" passer rating of 158.3 in the Cardinals' 31-10 victory over the Dolphins. At age 37, Warner completed 19 of 24 passes for 361 yards and three touchdowns — a pair to Anquan Boldin in the first quarter and a third to Boldin in the third. It was the third "perfect" rating of Warner's career, tying Peyton Manning's NFL record.
Diana Taurasi scores 14 of her 24 points in the fourth quarter as the Phoenix Mercury win their third WNBA Championship, completing a three-game sweep of the Chicago Sky with an 87-82 victory in Chicago.
Pitching on his 37th birthday, Randy Johnson becomes the 12th pitcher to reach 3,000 career strikeouts, fanning Mike Lowell in the fourth inning of a 4-3 loss to the Marlins. Johnson struck out 14, but he made a throwing error that led to two unearned runs in the fifth, and the Marlins won it off Russ Springer in the 12th.
Shane Doan is named captain of the Phoenix Coyotes — the 15th captain in franchise history and third since the franchise relocated to Arizona.
Birthday boy Randy Johnson again — this time on No. 41, pitching for a team that is 55 games below .500 — earns his 100th victory in a Diamondbacks' uniform in a 2-1 victory over the Giants.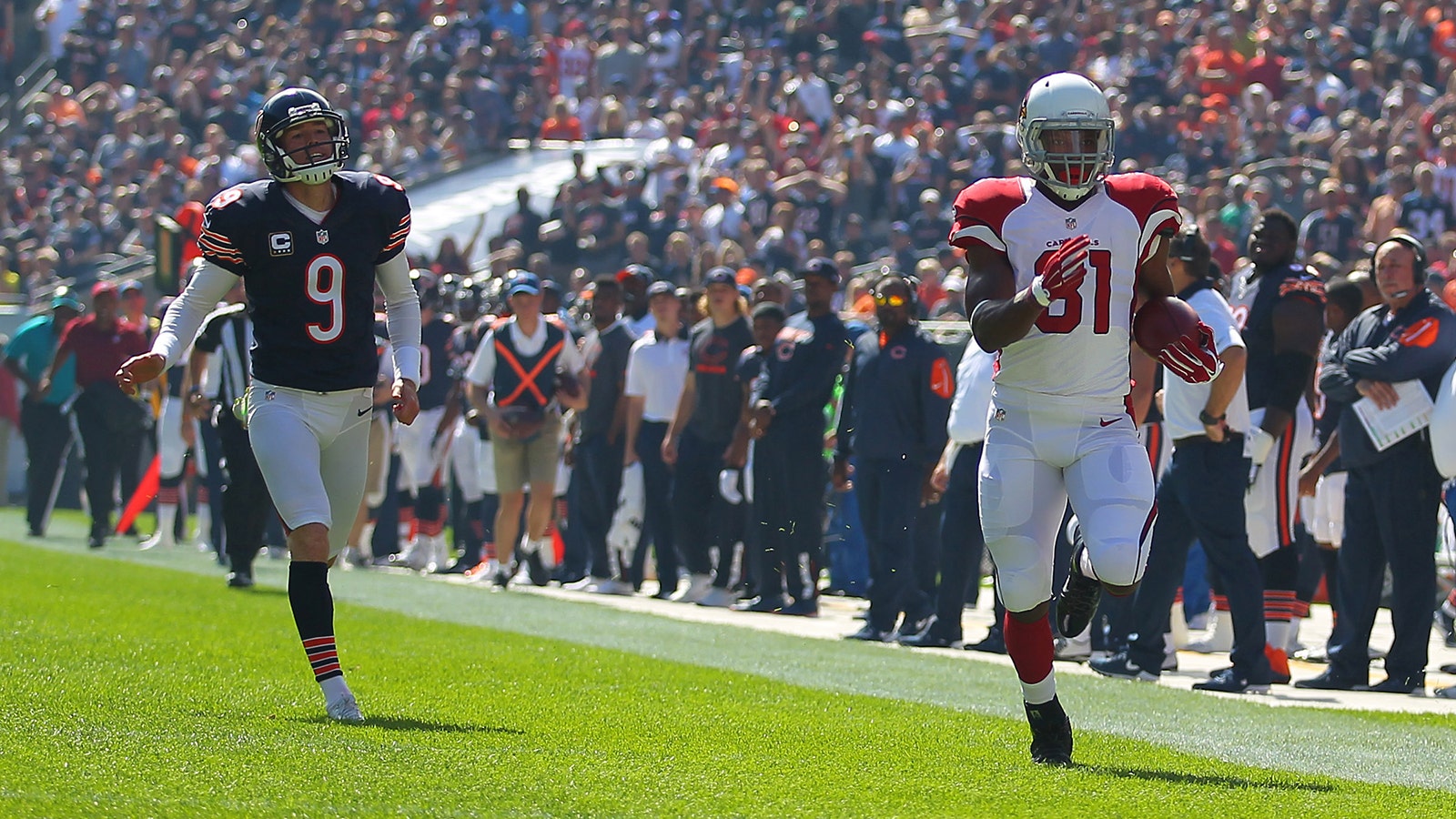 Trivia time: Doug DeVore, who hit three homers in his major-league career, belted a two-run shot off Jim Brower in the seventh for the winning runs.
Safety Larry Wilson is inducted into the Cardinals' Ring of Honor.
In a 5-2 victory over the Padres, Randy Johnson sets an MLB record with his fifth consecutive 300-plus strikeout season and sixth of his career, tying Nolan Ryan for most career 300-plus strikeout seasons.
Trivia time: The victim of strikeout No. 300 was Gene Kingsale.
Brandon Webb throws his first career one-hitter, a complete-game, 3-0 win over the Cardinals in a game that clocked in at 1 hour, 54 minutes — the shortest in Bank One Ballpark/Chase Field history. The only hit was a fourth-inning double by Scott Rolen.
Trivia time: Tony La Russa was the Cardinals manager. St. Louis would go on to win the World Series.
Matt Williams hits a walk-off, 2-run homer in the 10th inning for an 8-6 win over the Padres. Steve Finley tied the game in the ninth with his second homer, ending reliever Trevor Hoffman's streak of 27 consecutive saves.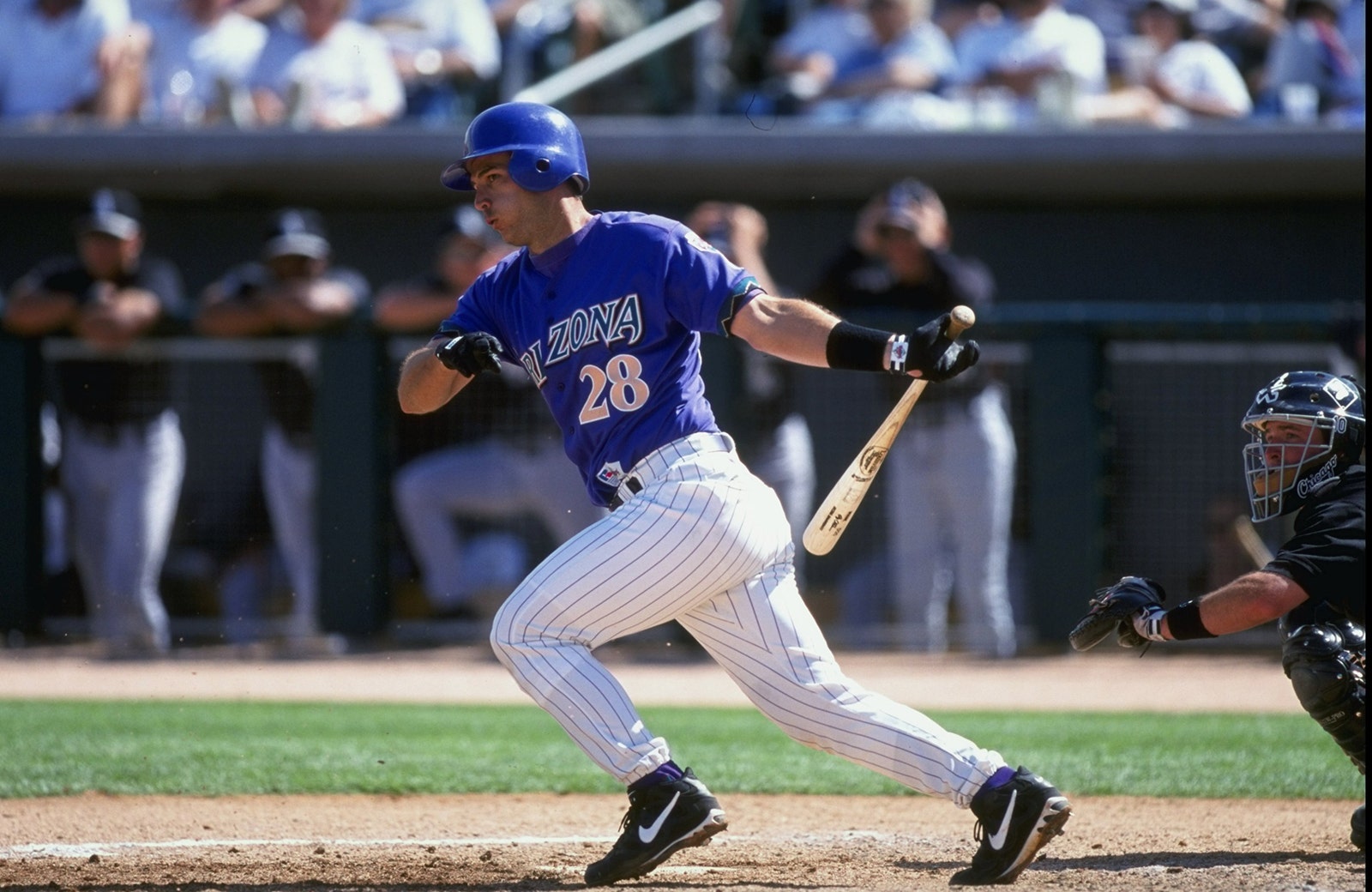 Trivia time: Rickey Henderson was the leadoff hitter for San Diego, which started a center fielder named Mike Colangelo.
FOX Sports Arizona launches with nearly 850,000 subscribers (cable and satellite).
Barry Tompkins and Danny White called the game and our initial audience was treated to a dramatic 45-42 victory for Arizona State over 23rd-ranked Washington at Sun Devil Stadium. Behind three Jake Plummer touchdown passes, the Sun Devils led 42-21 edge with 12 minutes remaining, but freshman quarterback Brock Huard rallied the Huskies in his college football debut with a touchdown pass and run, and fellow freshman Corey Dillon tied the game with a seven-yard run.
ASU's Robert Nycz hit the game winning 38-yard field goal with two seconds to play.