This date in FOX Sports Arizona history
On Sept. 7, 1996, FOX Sports Arizona hit the airwaves with our first telecast — a Pac-10 football showdown between Washington and Arizona State. Check back with us daily as we recount some of the top sports moments in Arizona during our 20 years of serving the state's sports fans.
Dec. 30
2003
Backup goalie Brian Boucher records his eighth career shutout as the Coyotes beat the Los Angeles Kings 4-0 for their first victory in the newly minted Glendale Arena. It would be the first of five consecutive shutouts for Boucher — starting an NHL-record scoreless streak of 332 minutes, 1 second for the journeyman goaltender.
2014
The most successful season of Rich Rodriguez's Arizona tenure ends in disappointment with a 38-30 loss to Boise State in the Fiesta Bowl — a second consecutive loss on the heels of a 10-2 regular season.
2015
Shane Doan scores twice in a 4-2 win over Winnipeg and surpasses Dale Hawerchuk's franchise record for most career goals with 380 and 381.
Dec. 30
1998
Arizona caps a 12-1 season with a 23-20 victory over Nebraska in the Holiday Bowl. Arizona's Desert Swarm defense limited the Cornhuskers to 87 rushing yards, and the Wildcats rallied from behind twice in the fourth quarter and got the game-winning score on Kelvin Eafon's 1-yard TD plunge with 6:08 left.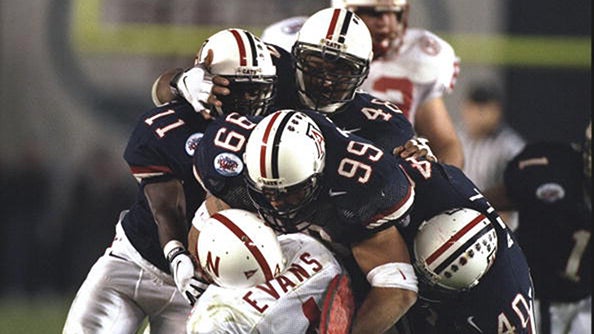 Dec. 29
2004
Quentin Richardson makes a franchise-record nine 3-point field goals, scores 31 points and grabs 11 rebounds in the Suns' 107-96 win over New Orleans, helping Phoenix improve to 25-4 on the season.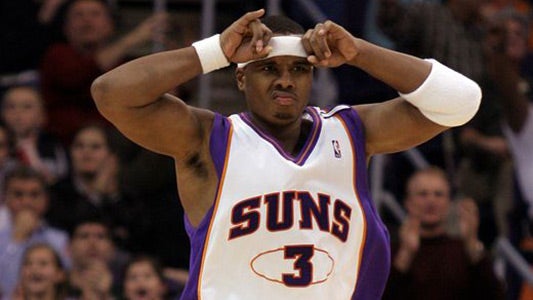 2015
Shane Doan records his second career hat trick in a 7-5 loss to the Chicago Blackhawks, giving him 379 goals for his career — tied with Dale Hawerchuk for most in the history of the Coyotes/Jets franchise.
Dec. 28
1998
In a trade that helped shape the franchise history, the Diamondbacks dealt outfielder Karim Garcia to the Detroit Tigers for Luis Gonzalez.
Garcia was a promising 23-year-old who hit .222 and hit nine home runs in the D-backs' inaugural season, and the Tigers were betting on his upside. Gonzalez was a 31-year-old journeyman coming off a career-best 23 home run season.
Garcia would end up playing for seven teams over a 10-year career — compiling a .241 career average and hitting 66 home runs. Gonzalez would spend the next eight years in Arizona — hitting 224 home runs with a .298 batting average. And dare we mention a magical 2001 season when he hit .325 with 57 home runs and 142 RBI, plus a very special RBI off Mariano Rivera in Game 7 of the World Series?
The Tigers might have gotten the best of the D-backs in the Max Scherzer deal 11 years later, but we'll still call the Snakes way ahead on points.
Dec. 27
1998
Kwamie Lassiter tied an NFL record with four interceptions and Chris Jacke kicked a 52-yard field goal as time expired to give the Cardinals a 16-13 victory over the San Diego Chargers, ending a 16-year playoff drought and sending them to the postseason for the first time since relocating to Arizona.
2005
Rudy Carpenter passes for 467 yards and four touchdowns to lead ASU to a 45-40 victory over Rutgers in the Insight Bowl.
Dec. 26
1996
The Suns trade Michael Finley, A.C. Green and Sam Cassell to the Dallas Mavericks for a three-player package highlighted by All-Star Jason Kidd.
2015
Eric Bledsoe suffers a torn meniscus in his left knee in a 111-104 loss to the Philadelphia 76ers, an injury that sidelined him for the remainder of the season.
Dec. 25
2011
After a 149-day lockout, the Phoenix Suns open the 2011-12 season at home with an 85-84 loss to the New Orleans Hornets. Eric Gordon provided the game winner for New Orleans, hitting a 20-foot jumper from the top of the key with 4.2 seconds left.
Dec. 23
2011
Keith Tkachuk is inducted into the Coyotes Ring of Honor and his No. 7 jersey is retired in a pregame ceremony prior to the Coyotes' 3-2 loss to the St. Louis Blues.
Dec. 22
2011
In the final game of Dennis Erickson's coaching tenure at Arizona State, the Sun Devils suffer a 56-24 loss to Boise State in the Las Vegas Bowl — their fifth consecutive loss to end the season with a 6-7 record and end Erickson's tenure with a 31-31 mark. Brock Osweiler passed for 395 yards in the losing effort, and Gerell Robinson had 241 receiving yards on 13 catches.
Dec. 21
2013
Antoine Vermette registers his second career hat trick and scores the game-winner at 2:33 of overtime to give the Coyotes a 4-3 victory at Ottawa.
Dec. 20
1998
Jake Plummer directs a 73-yard drive in the game's final 1:16 and Chris Jacke boots a 36-yard field goal on the final play of the game as the Cardinals beat the Saints 19-17 to improve to 8-7 and move within one victory of the franchise's first playoff berth since relocating to Arizona. Plummer passed for a total of 394 yards and Jacke kicked four field goals to lead Arizona to the win.
 2015
Rookie David Johnson runs for a career-high 187 yards as the Cardinals improve to 12-2 and clinch first place in the NFC West with a 40-17 win over the Eagles in Philadelphia.
Dec. 19
2015
Louis Domingue stops 25 Islanders' shots and records his first career shutout in a 1-0 Coyotes victory.
Dec. 17
1999
Tom Gugliotta suffered a near-fatal seizure in the Suns team bus, shortly after he had 17 points and 14 rebounds in a 110-102 victory at Portland. It was later determined to be a reaction to a nutritional supplement he had taken.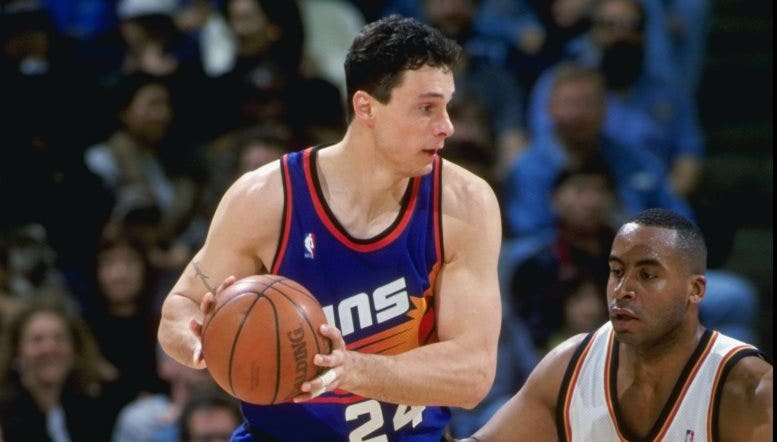 2010
In the first major trade orchestrated by the Lance Blanks/Lon Babby regime, the Suns dealt Jason Richardson, Hedo Turkoglu and Earl Clark to the Orlando Magic for Vince Carter, Marcin Gortat, Mickael Pietrus and a first-round pick.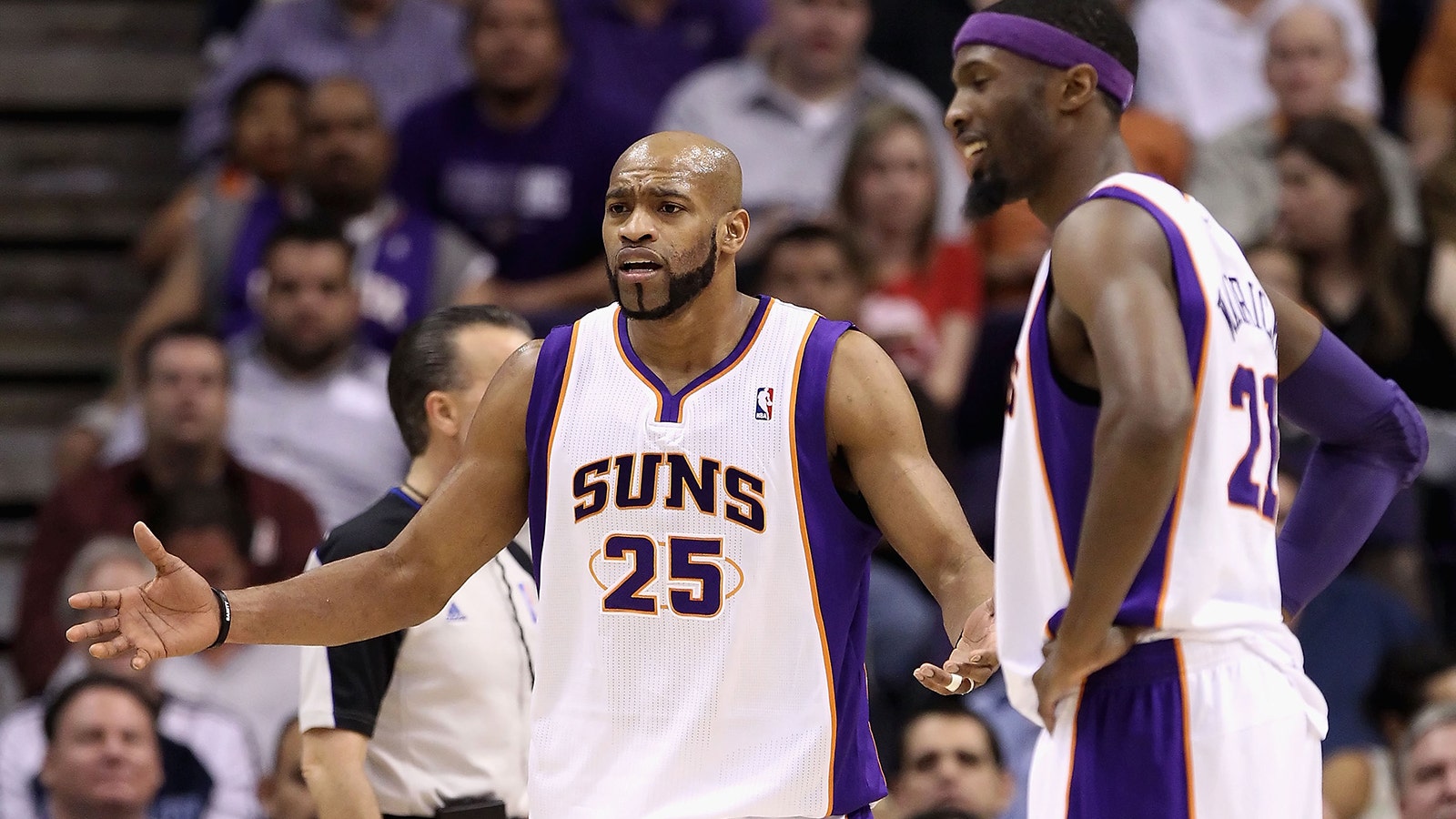 Dec. 16
2012
Greg Toler sets a franchise record by returning an interception 102 yards for a touchdown as the Cardinals snapped a nine-game losing streak with a 38-10 victory over the Detroit Lions.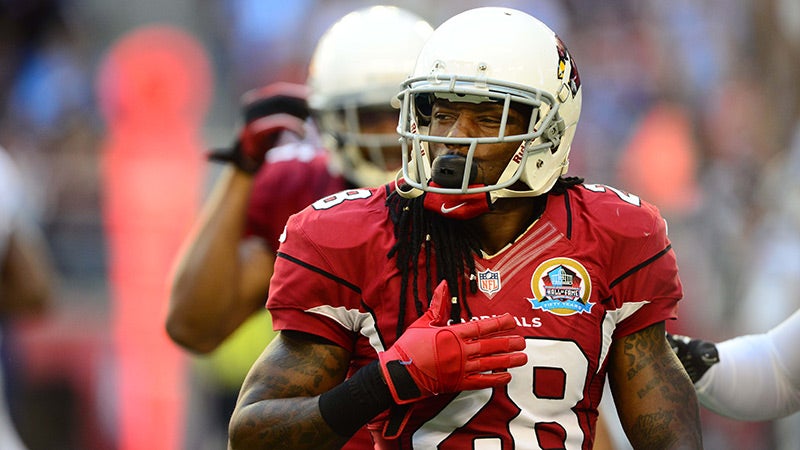 Dec. 15
2012
Matt Scott throws two touchdown passes in the game's final 42 seconds to lift Arizona to a 49-48 win over Nevada in the New Mexico Bowl. The Wildcats, who fell behind 21-0 in the first quarter, pulled with six points on a touchdown pass to Austin Hill, recovered an onside kick and drove 51 yards in three plays for the winning score.
Later that same day at McKale Center, Arizona's eighth-ranked basketball team would stage a furious rally to edge No. 5 Florida, 65-64. Arizona scored the game's final seven points and secured the win on Mark Lyons' driving layup with 7 seconds to play after Florida missed the front end of a 1-and-1.
Dec. 14
1997
Mike Gartner scores a pair of goals in a 3-3 tie vs. the Red Wings and becomes the fifth player in NHL history with 700 career goals.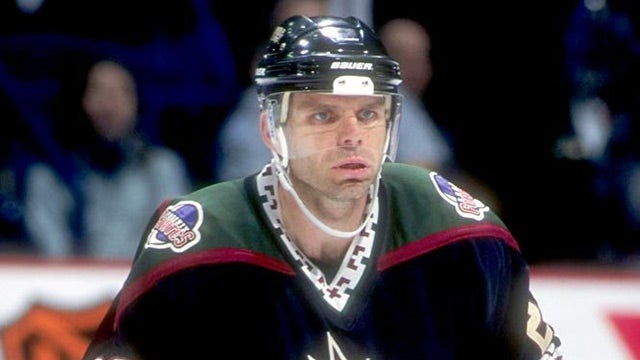 Dec. 13
1999
With the Suns holding a 13-7 record, Danny Ainge unexpectedly steps down as head coach, saying he needed to spend more time with his family.
"I love coaching, but anybody can coach," Ainge said. "My wife has just one husband and my children have just one father. Some of you may think I'm jumping ship. I don't believe I'm jumping ship. I'm diving overboard to save my family."
He is replaced by assistant coach Scott Skiles.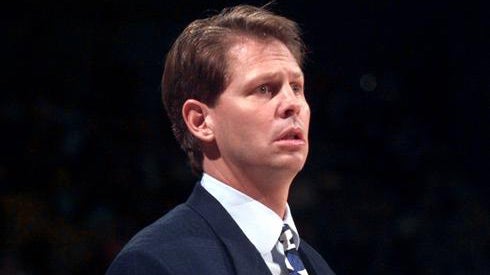 2001
The world champion Diamondbacks are the guests of President George W. Bush at the White House.
Dec. 10
2003
After an 8-13 start, Frank Johnson is dismissed as Suns' head coach and replaced by Mike D'Antoni, ushering in what would become the glorious, fast-paced, Seven-Seconds-Or-Less era of Suns basketball that would rekindle the franchise's hopes of contending for an NBA championship.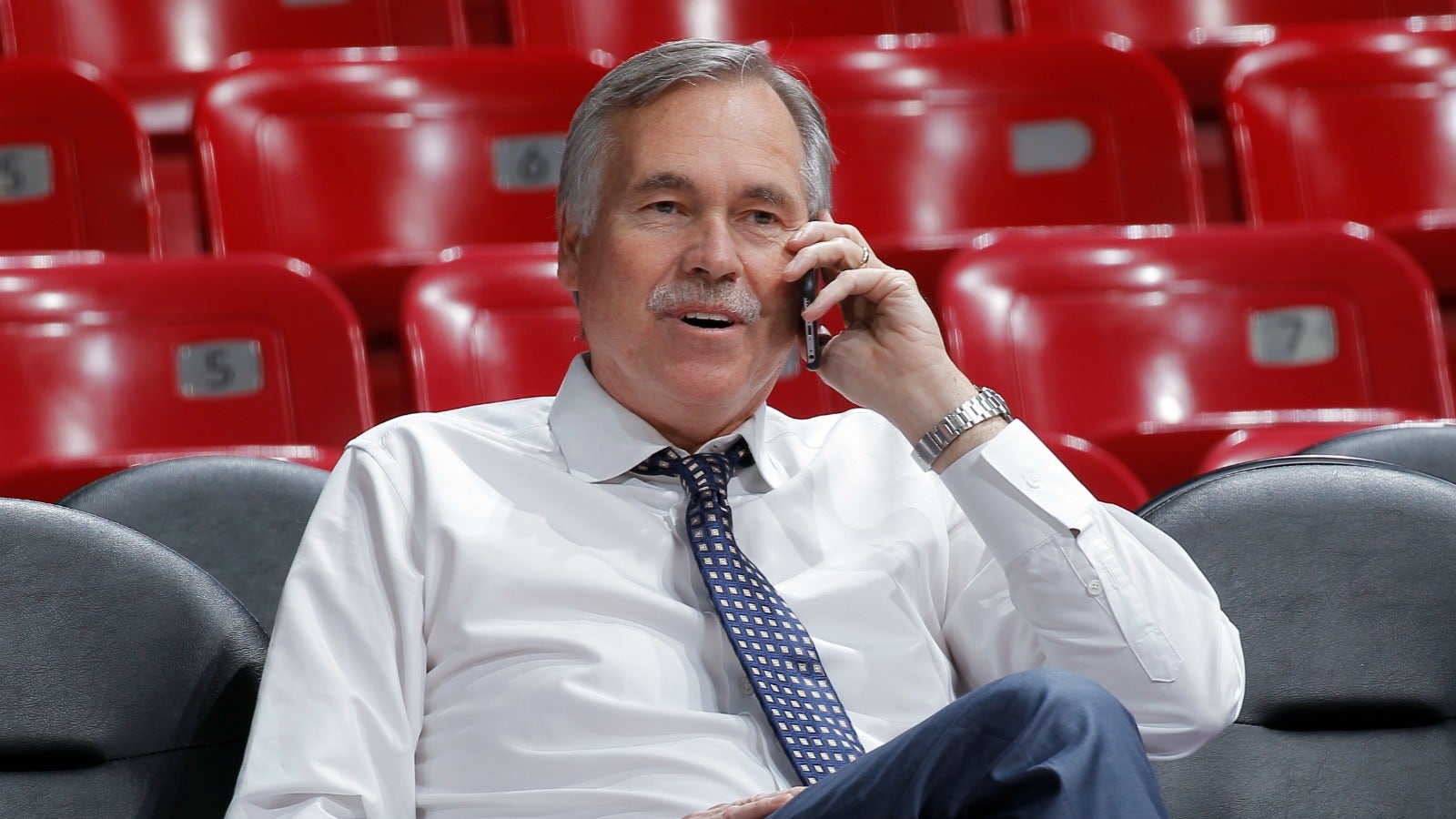 Dec. 8
1998
The Diamondbacks continue their off-season spending spree, landing center fielder Steve Finley with a four-year, $21.5 million contract. Finley would go on to become a centerpiece of a team that would win the World Series title in 2001.
2009
The Diamondbacks trade Max Scherzer to the Detroit Tigers in a three-team deal that brings pitchers Ian Kennedy and Edwin Jackson to Arizona.

2014
Eric Bledsoe registers a triple-double — 27 points, 16 assists, 11 rebounds — against his former team but it goes for naught when the Clippers prevail 121-120 in overtime, getting the winning basket on a ridiculous buzzer-beating 3-pointer by Blake Griffin that bounced off the front of the rim and top of the backboard before falling through.
Dec. 7
2006
Steve Nash scores 42 points and dishes out 13 assists as the Suns defeat the Nets 161-157 in a double-overtime game that features 34 lead changes and 21 ties.
2013
Stanford defeats Arizona State 38-14 at Sun Devil Stadium to win the Pac-12 Championship Game.

Dec. 5
1996
Darcy Wakaluk stops 33 shots and records the first shutout in Phoenix Coyotes' history, a 3-0 victory over the Blues in St. Louis. Oleg Tvedovsky was involved in all three scores with a goal and two assists.
2013
Former D-backs broadcaster Joe Garagiola was named recipient of the 2014 Buck O'Neil Lifetime Achievement Award by the National Baseball Hall of Fame.

2014
Third-ranked Oregon avenges a regular-season loss to Arizona by pounding the Wildcats 51-13 in the Pac-12 Championship Game in Eugene, Ore.
Dec. 4
2008
Martin Hanzal records his first career hat trick in a 6-3 victory over the Toronto Maple Leafs.

2015
The Diamondbacks, believing they are close to contending for the NL West title, pull off the biggest shocker of the MLB off-season, ponying up $206.5 million over six years to sign free-agent pitcher Zack Greinke.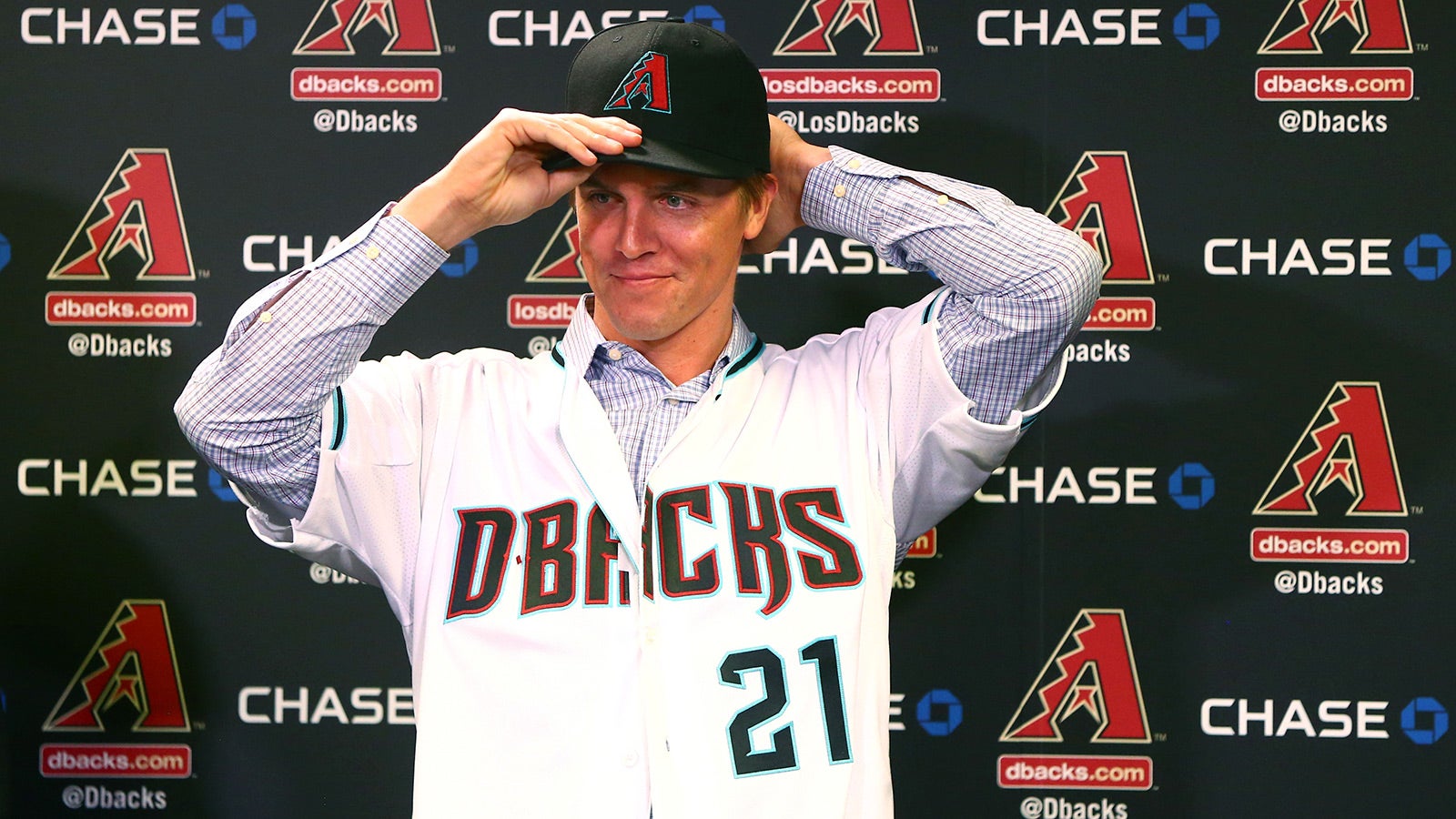 Dec. 3
2003
The Phoenix Mercury win the first pick in the WNBA Draft in the 2004 WNBA Draft Lottery and the chance to take Diana Taurasi with the No. 1 pick.

2005
Ladislav Nagy ties a franchise record with three power-play goals and also contributes two assists in the Coyotes' 8-4 victory over the Carolina Hurricanes.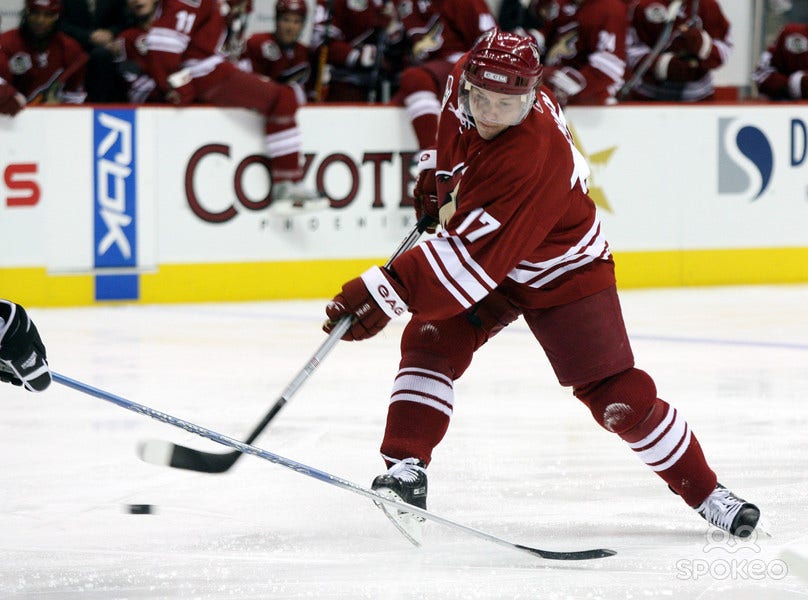 Dec. 2
2010
ASU defensive lineman James Brooks blocks two extra-point attempts by Alex Zendejas — one that would have won the game with 27 seconds left in regulation; another that would have sent the game into a third overtime — to secure an improbable 30-29 victory for the Sun Devils over Arizona in Tucson.
Dec. 1
1997
The expansion Diamondbacks acquire Matt Williams, who agrees to take a pay cut to facilitate the trade, from the Cleveland Indians in a deal for Travis Fryman and Tom Martin.
1998
Randy Johnson, the most-dominant left-handed pitcher in baseball, turns down the Rangers, Dodgers and Angels to agree to a four-year, $52.4 million deal with the second-year Diamondbacks franchise, buying into Jerry Colangelo's win-now philosophy for the second-year expansion franchise.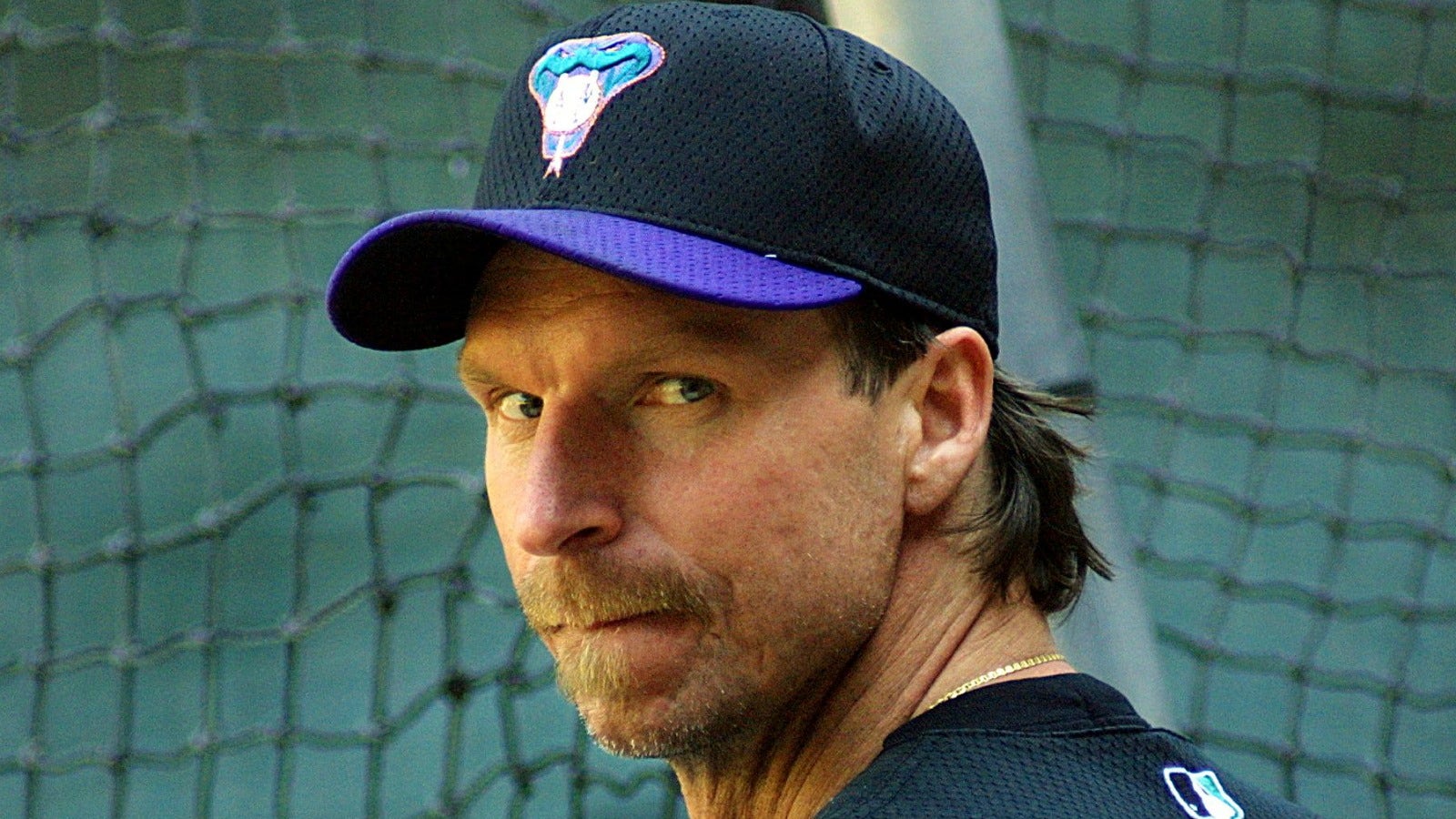 2014
Rookie Tobias Rieder connects on a pair of short-handed goals within a span of 58 seconds for the Coyotes in a 5-2 victory at Edmonton.