This date in FOX Sports Arizona history
On Sept. 7, 1996, FOX Sports Arizona hit the airwaves with our first telecast — a Pac-10 football showdown between Washington and Arizona State. Check back with us daily as we recount some of the top sports moments in Arizona during our 20 years of serving the state's sports fans.
June 30
1999
The Suns select UNLV forward Shawn Marion with the ninth pick in the NBA Draft. He would go on to play in four All-Star games in nearly nine seasons with the team and ranks second on the team's all-time list for rebounds and steals, third in blocked shots and fourth in points.
June 29
2004
Randy Johnson becomes fourth pitcher in history to reach 4,000 career strikeouts, fanning Padres third baseman Jeff Cirillo in the eighth inning. But the D-backs come out on the losing end of a 3-2 score, stretching their losing streak to 11 games.
2012
For the second time in 12 days, Aaron Hill hits for the cycle, this time victimizing the Milwaukee Brewers in a 9-3 Diamondbacks' victory. Hill becomes the first player since Brooklyn's Babe Herman in 1931 to hit for two cycles in one season.
June 28
2002
In a swap of all-star point guards, the Suns send Jason Kidd to New Jersey in exchange for Stephon Marbury.
June 26
2002
The Suns select high school phenom Amar'e Stoudemire with the ninth pick in the draft.
June 25
1998
St. Louis' Jose Jimenez pitches the first no-hitter at Bank One Ballpark, outdueling Randy Johnson in a 1-0 victory. Johnson struck out 14 but took the loss after giving up a run-scoring single to Thomas Howard in the ninth-inning.
2009
The Suns trade Shaquille O'Neal to the Cleveland Cavaliers for Ben Wallace and Sasha Pavlovic, who each later agreed to buyouts.
2010
Edwin Jackson pitches the second no-hitter in D-backs' franchise history but needed 149 pitches to do so in a 1-0 victory over the Tampa Bay Rays. Jackson struck out six, walked eight and hit a batter.
2012
Arizona scored three times in the ninth inning to break a 1-1 tie and defeat two-time defending champion South Carolina 4-1 to win the school's fourth College World Series title and first since 1986.
June 22
1997
Bridget Pettis scored 17 points to lead the Mercury to a 76-59 victory over the Charlotte Sting in their inaugural WNBA game at then-America West Arena. The game was watched by a crowd of 16,102.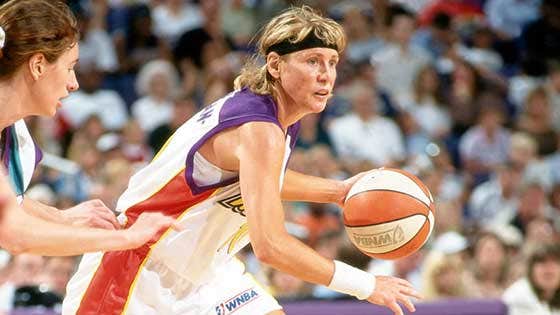 2016
The Coyotes sign defenseman Alex Goligoski to a five-year contract.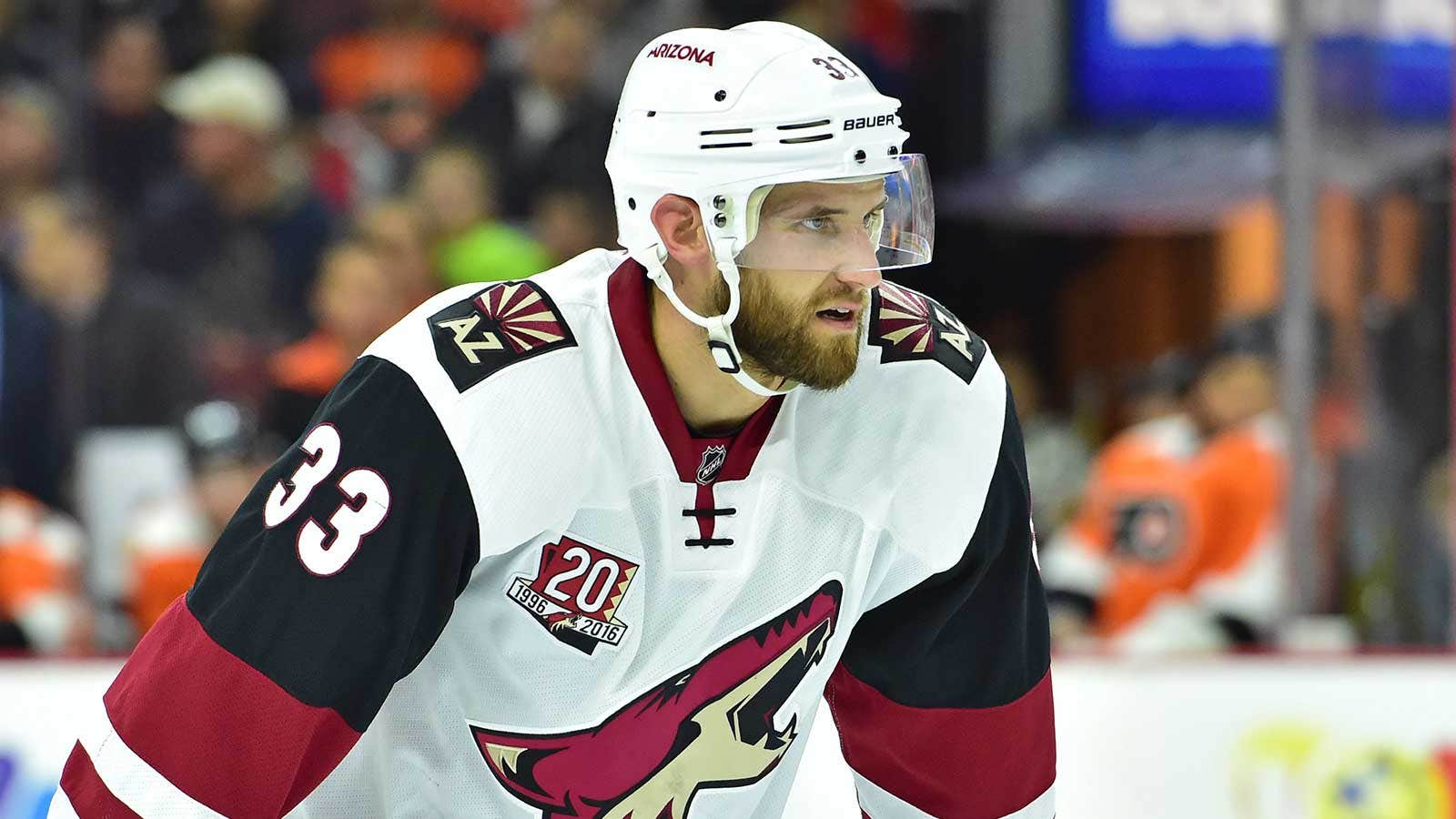 June 19
2001
Randy Johnson sets a Major League record for strikeouts by a reliever with 16 strikeouts in 3-0 win vs. Padres. The previous night's game had been suspended in the bottom of the second inning when a transformer blew at San Diego's Qualcomm Stadium. Johnson had been scheduled to pitch the next day and took over for Curt Schilling when play resumed.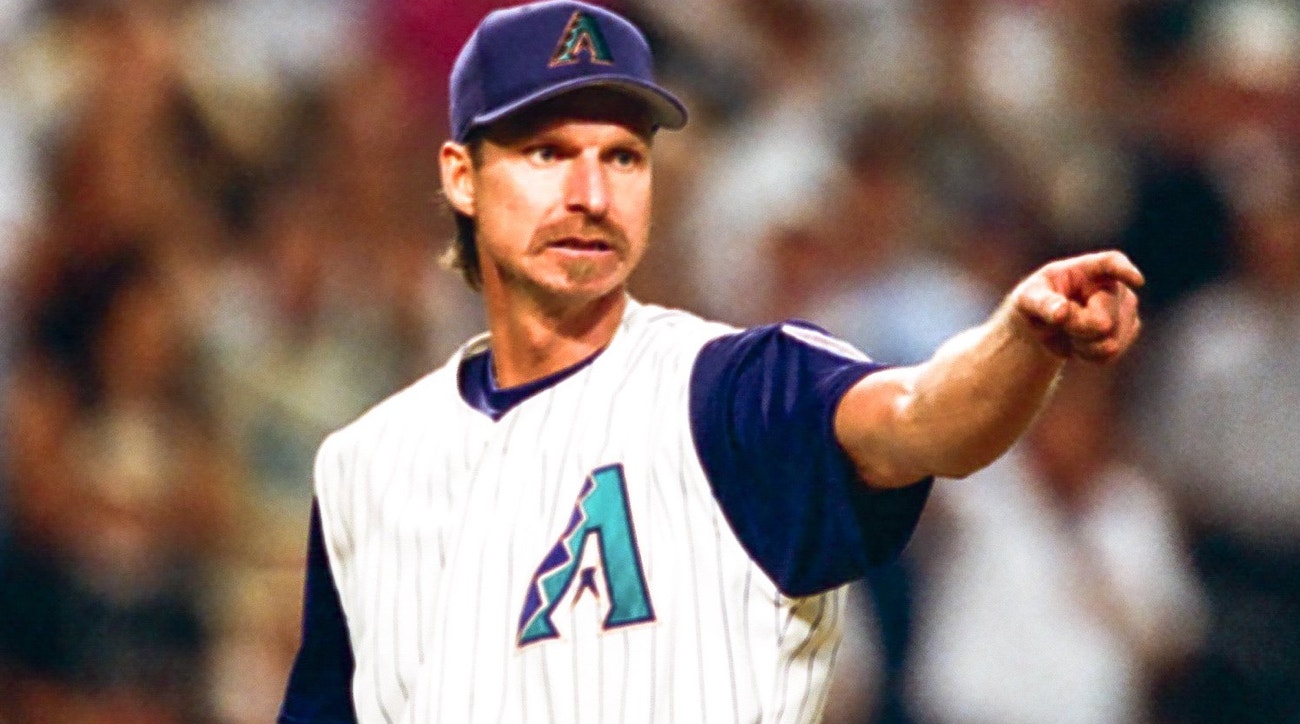 June 18
2012
Aaron Hill hits for the cycle in the Diamondbacks' 7-1 victory over the Seattle Mariners.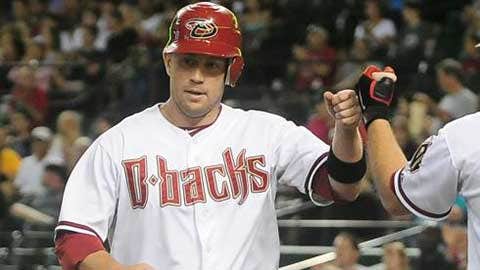 June 17
2001
On Father's Day, Tony Womack hits a grand slam in the fourth inning of an 8-3 victory over the Tigers. It was an emotional moment for Womack, whose father had died two months earlier.
June 15
2010
Citing family reasons, Steve Kerr announces his resignation after three seasons as Suns general manager and president of basketball operations. Kerr returned to the broadcast booth for TBS before returning to the NBA as coach of the Golden State Warriors in 2014.
June 14
2009
The Diamondbacks sign their eighth-round draft pick, a power-hitting project out of Texas State named Paul Goldschmidt. A little more than two years — and 83 minor-league home runs later — he would be called up to the major leagues for good.
June 8
2001
Luis Gonzalez hits three home runs — one each to left, center and right field — to tie a franchise record and lift the Diamondbacks to an 11-4 win over the Kansas City Royals.
June 7
2005
With the first pick in the Major League Baseball draft, the Diamondbacks select Justin Upton, who was a high school shortstop from Chesapeake, Va., at the time.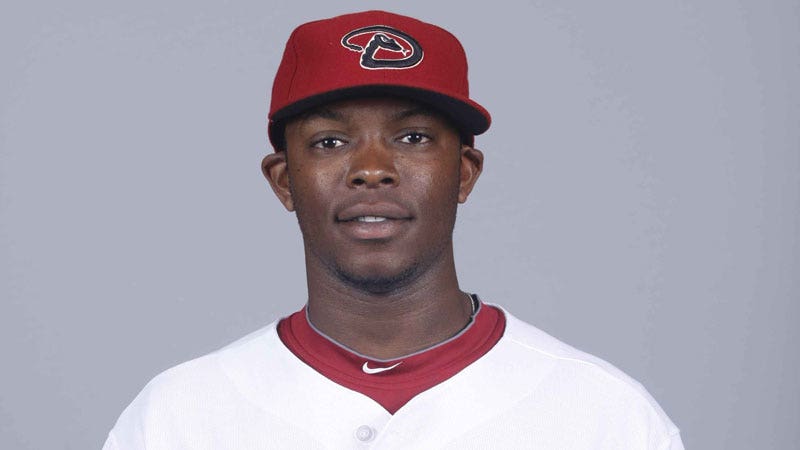 Upton played six years with the team, played in two All-Star Games and finished fourth in NL Most Valuable Player voting in 2011. He ranks eighth in franchise history in games played (731), fifth in runs (438), sixth in home runs (108) and seventh in RBI (.363).
June 6
2007
The Suns introduce Steve Kerr as president of basketball operations and general manager, a position he would hold for three years before returning to the broadcast booth and eventually being hired as head coach of the Golden State Warriors.
June 3
2006
The Suns fall short of the NBA Finals for the second consecutive season, this time getting eliminated by the Dallas Mavericks with a 102-93 loss in Game 6 of the Western Conference finals.
2008
Randy Johnson strikes out Milwaukee's Mike Cameron in the first inning of a 7-1 loss to the Brewers, giving him 4,673 strikeouts in his career and moving him past Roger Clemens into second place on baseball's all-time strikeout list.
June 2
2010
Don Maloney wins the NHL General Manager of the Year Award after helping guide the ownerless Coyotes to 107 points, the best regular-season in franchise history.
June 1
2005
The Suns fall short of reaching the NBA Finals with a 101-95 loss to the San Antonio Spurs in Phoenix, giving the Spurs a 4-1 series victory in the Western Conference finals. Amar'e Stoudemire had 42 points and 16 rebounds in a losing effort.
 Previous months