The Starting Five: Will the Pacers pick it back up?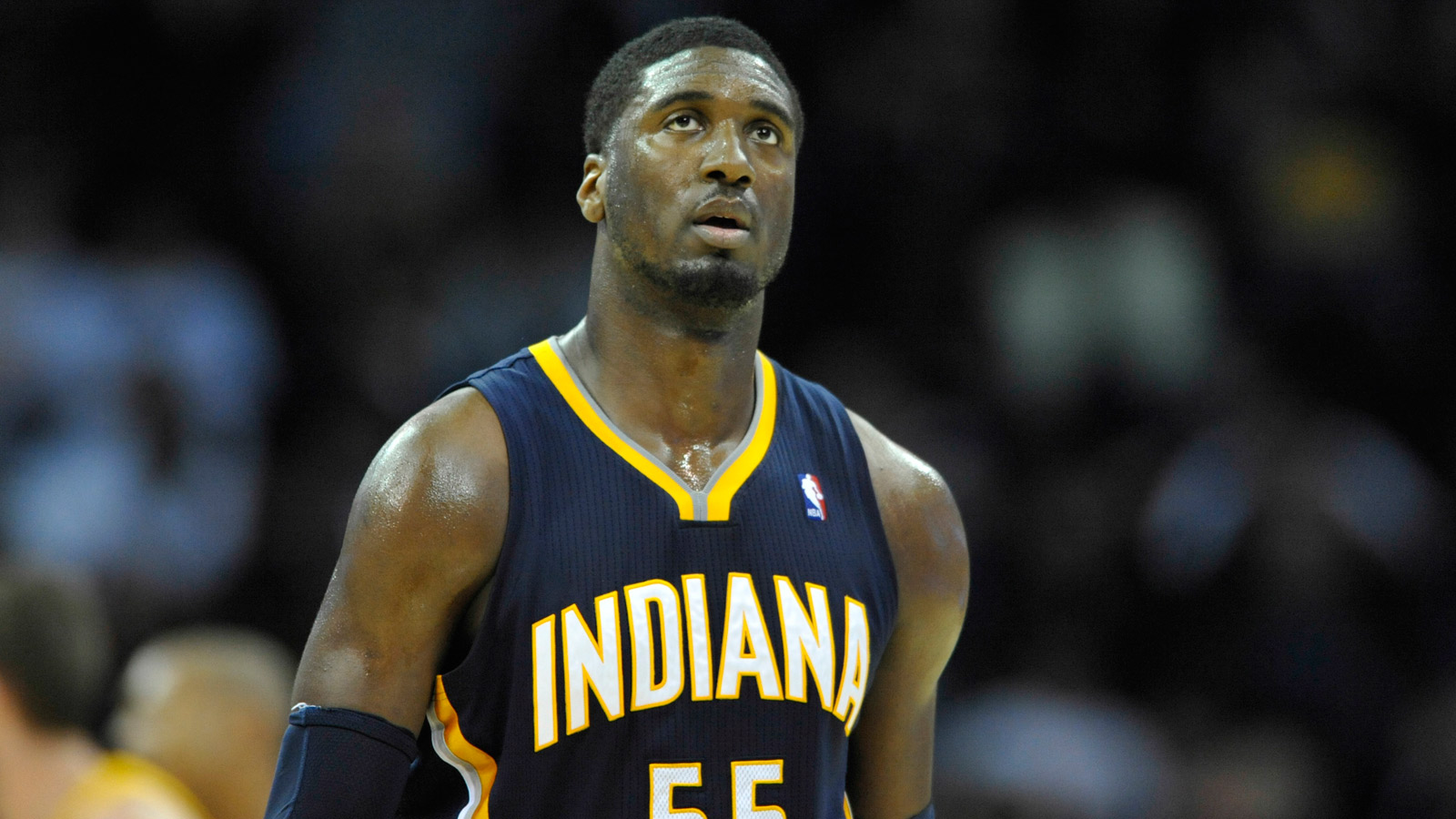 While wondering if Marcin Gortat is going to crash our huddle, let's begin this week's episode of The Starting 5.
The "it" refers to whatever combination of performance and cohesion that allowed Indiana to clobber most of the league until the last few weeks.
Since the NBA trade deadline, the Pacers have won only 10 of 20 games.
This prolonged struggles have inspired doubt, criticism and internal bickering. Center Roy Hibbert responded to one forgettable outing by announcing the Indiana locker room has "some selfish dudes in here."
This selfishness certainly is a big reason why the Pacers' offensive efficiency (never anything to write home about) has been ranked 29th in the league since the All-Star vacation.
But there's more to selfishness than taking bad shots or too many shots. It includes not bothering to set usable screens for teammates (look in the mirror, Roy), failure to make hard cuts that drag defenders out of help position or lack of recognition when a teammate is open.
Wednesday's triumph over the Detroit Pistons ended a three-game losing streak, featured 101 points for the winners, 49 percent shooting and (drum roll) 24 assists.
So that aforementioned "it" can be found for a playoff run. But will it?
Based on the history and caliber of the people involved, we should count on it.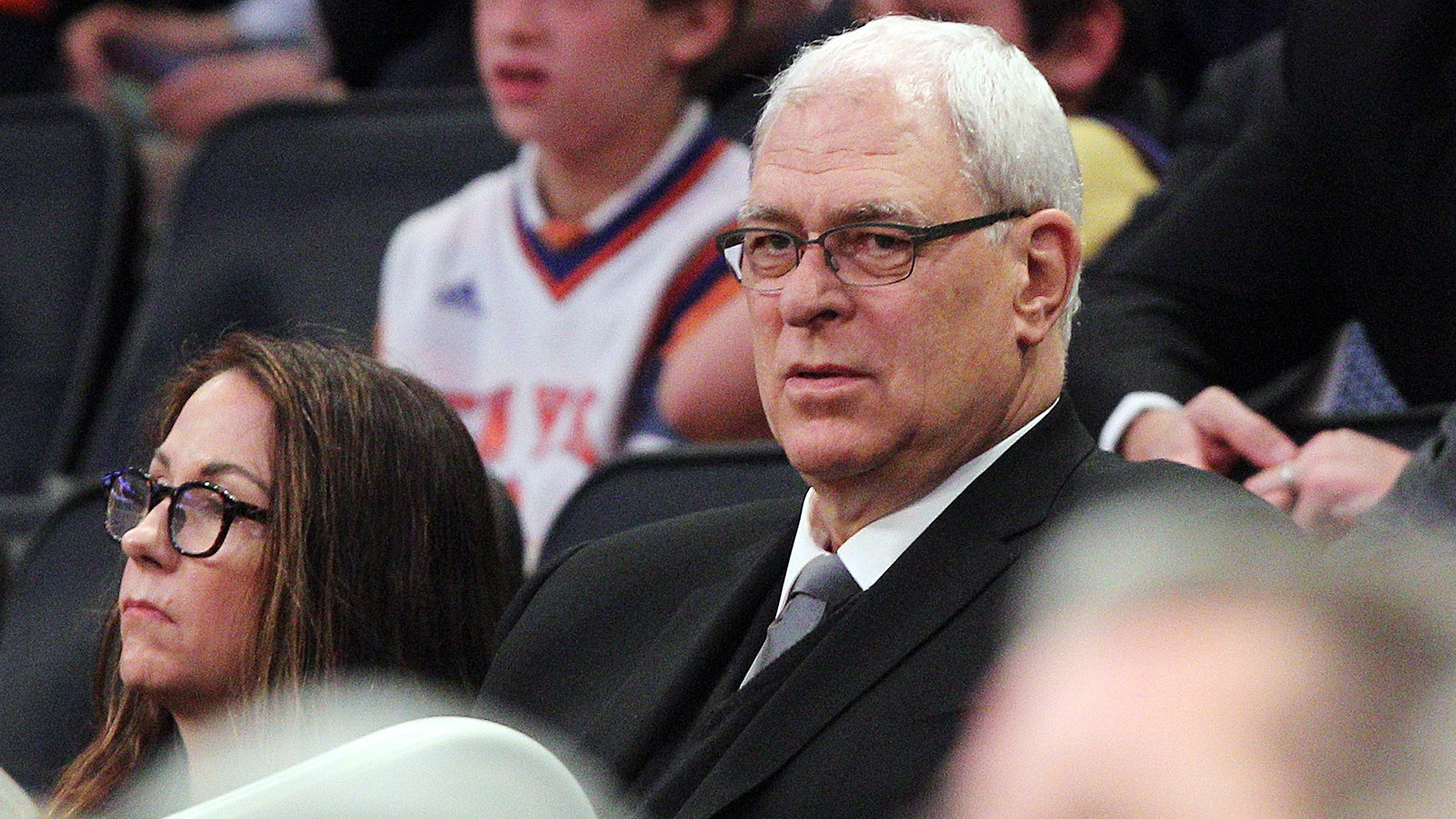 New York's freshly minted Zen Master has not called one offensive set, commanded one huddle or handed out any surreptitiously motivational literary works.
But Phil Jackson already is receiving mad props because the Knicks have won 12 of their last 15 games.
It should be noted they're 6-3 since Phil officially was introduced as the franchise's new president of basketball-like endeavors. Perhaps tribute for winning the six games before his presser should be applied just because of the good vibes attached to Jackson's expected arrival.
But along with applause for that 12-3, is Jackson also answerable for the 51-point quarter handed to the Knicks by the L.A. Lakers or the shellacking in Phoenix?
To be sure, wanting to impress a new boss with Phil's credentials can be a tremendous motivating factor for current players, a coach riding the hot seat and anyone else on the payroll. But before surrendering Karma Applicator of the Year honors on Jackson, let's offer a few nods toward Coach Mike Woodson and the players who finally figured out a few things.
Beyond Carmelo Anthony's ability to keep scoring, the Knicks have been fueled by energy from rookie Tim Hardaway Jr., a return to health of J.R. Smith and a blast of past capabilities from Amar'e Stoudemire.
Stoudemire, who's giving the Knicks 11 points per game this season, averaged 17 in March while shooting a tick under 57 percent.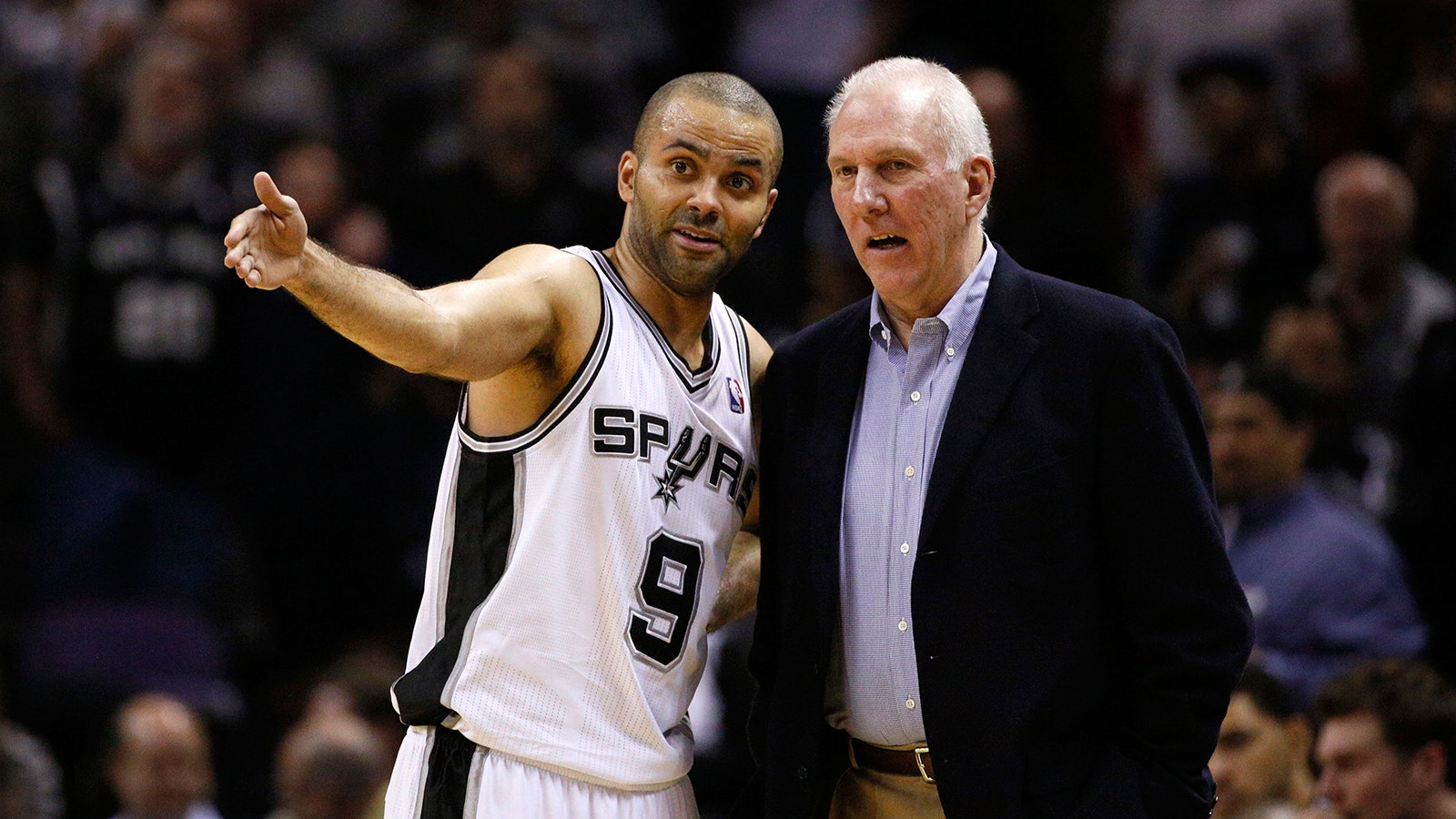 Winners of 19 games in a row going into Thursday night's date with the Oklahoma City Thunder, the Spurs have overcome injuries, some old age (again) and a haunting at their hotel near Oakland.
Once again, Coach Gregg Popovich's system has cranked out enough victories for us to ponder the notion of another O'Brien Trophy in San Antonio.
Gallery
With so much glamour attached to some of the league's more-popular teams, many observers seem to forget the Spurs were one Ray Allen jumper away from a championship last season.
But even though OKC has had issues since Russell Westbrook's return and two Eastern Conference heavyweights are struggling toward the finish line, we're still not checking in the Spurs as our favorites.
They certainly are capable.
The will of Thunder superstar Kevin Durant and our faith in LeBron James still make it difficult for us to put our money on San Antonio. We'd like to believe a greater collective is the way to go (even in the NBA), and the Spurs have made that demonstration numerous times.
We just think OKC will be able to muster sufficient playmaking to survive a seven-game series with San Antonio.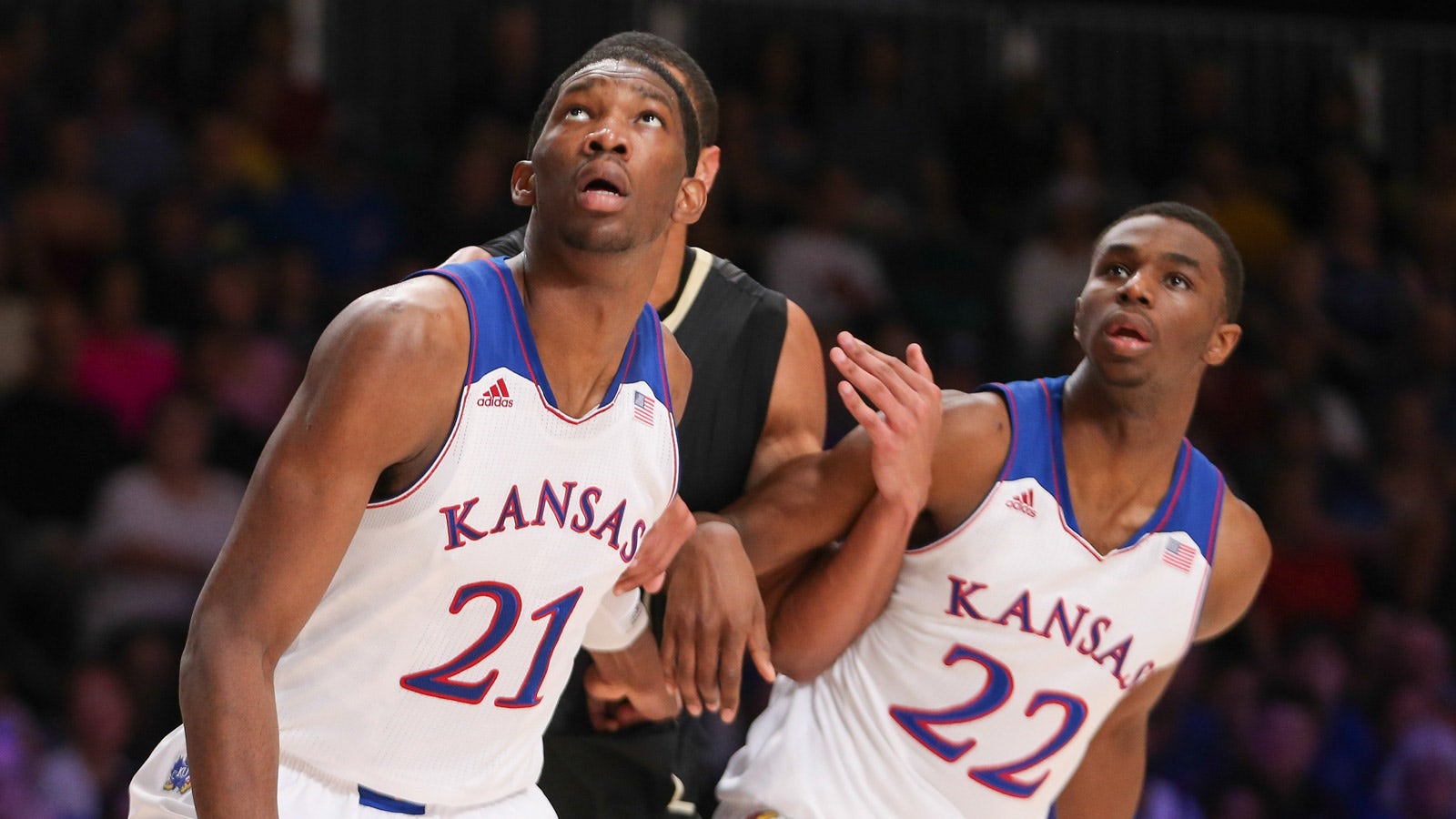 After more than a year of anticipation, considerable truth regarding the Draft Class of 2014 has emerged.
For the record, we still have more than three weeks for early entry candidates to declare, so the talent-available portion of this topic remains fluid.
Suns spots
But while many official NBA evaluators have been encouraging us to temper our enthusiasm, there's much to look forward to.
"If (Kansas center Joel) Embiid and (Duke forward Jabari) Parker stay in school, then the quality at the top is severely diminished … obviously," one personnel executive said in regard to those two coveted freshmen. "But if they and a large majority of those expected to go high enter the draft, then we're looking at more potentially above-average players than we've seen in a few years."
With Kansas forward Andrew Wiggins and Australian combo guard Dante Exum already in the pool, the top draft positions will at least deliver some optimism. After that, however, the questions arise.
"From around 10 down," our expert said, "there's a much bigger drop-off than we've seen lately. Some of that, obviously, is based on having more guys with star potential.
"But there are some guys we have on our board as late-lottery candidates that have more questions about their games than guys in that range usually have."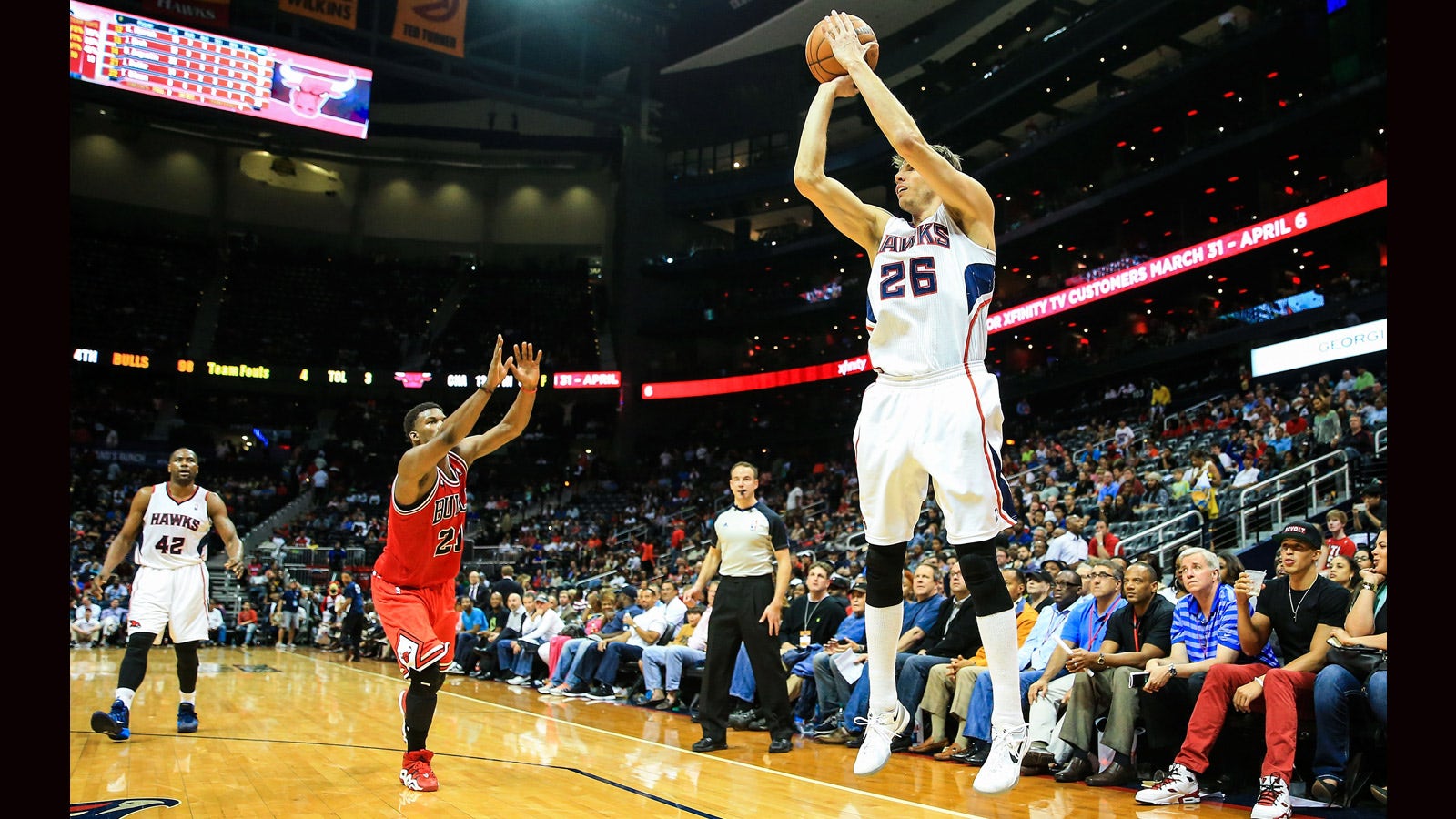 With more and more teams at least announcing their commitment to "building a wall" on defense, we've certainly noticed some pick-your-poison predicaments.
Although league-wide 3-point accuracy has averaged around 36 percent over the past 10 years, 3-point frequency has steadily climbed . . . along with offensive-efficiency rates.
The eyeball test offers evidence of help-side wing defenders scrambling into the lane to help against dribble penetration only to arrive late on attempted close-outs on subsequent passes to deadeyes such as Kyle Korver.
Is this an issue?
An assistant coach working for one Western Conference team thinks it is.
"Over-helping is something we've done a lot recently, and it's killed us," the coach said. "But with the world's best shooters on the same floor with the best at dribble penetrating, players have to be more mentally focused to know which to take away on a given possession."
That means recognizing which players (by percentage) are more likely to burn your team if a close out is late. Another issue is when to give help.
"A lot of times we see an on-ball defender in decent position against the drive," our coach said. "The dribbler may have half a step, but he's still being contested by the defender who still has a big (man) rotating to the rim ready to challenge the shot."
And too often, a well-meaning wing defender often joins the party as the last brick in the wall, allowing his man to be left unattended.
"It's just a matter of awareness and timing," the coach said.