The Starting Five: Surprises, disappointments at midway mark
With the season already half over, we bring you the midseason edition of The Starting Five.
Take a bow, you pesky New York Knicks.
Despite winning six of seven games earlier this month — a lurch toward glory that included victories in San Antonio and Dallas — the Knicks reached the midway point at a robust 15-26. Yeah, that put them a bit behind last season's 54-victory pace.
By the way, while we're expecting the anvil to drop on the head of coach Mike Woodson, it's difficult to believe he's become a knucklehead in one year. And even if center Tyson Chandler isn't exactly a fan of Woodson's strategy of switching on defense (something that coaches go to in desperation when their guards are too slow or lazy to slide over screens), the coach has had considerable help in this disappointment.
Without even identifying who deserves credit for bringing in Andrea Bargnani to work at power forward, let's throw a bouquet or two at the players themselves. Chandler has missed a chunk of time due to injury, and J.R. Smith had surgery in the offseason and hasn't been anywhere near what he was last season.
So, for seizing the 11th seed at the halfway point, the entire organization should be recognized.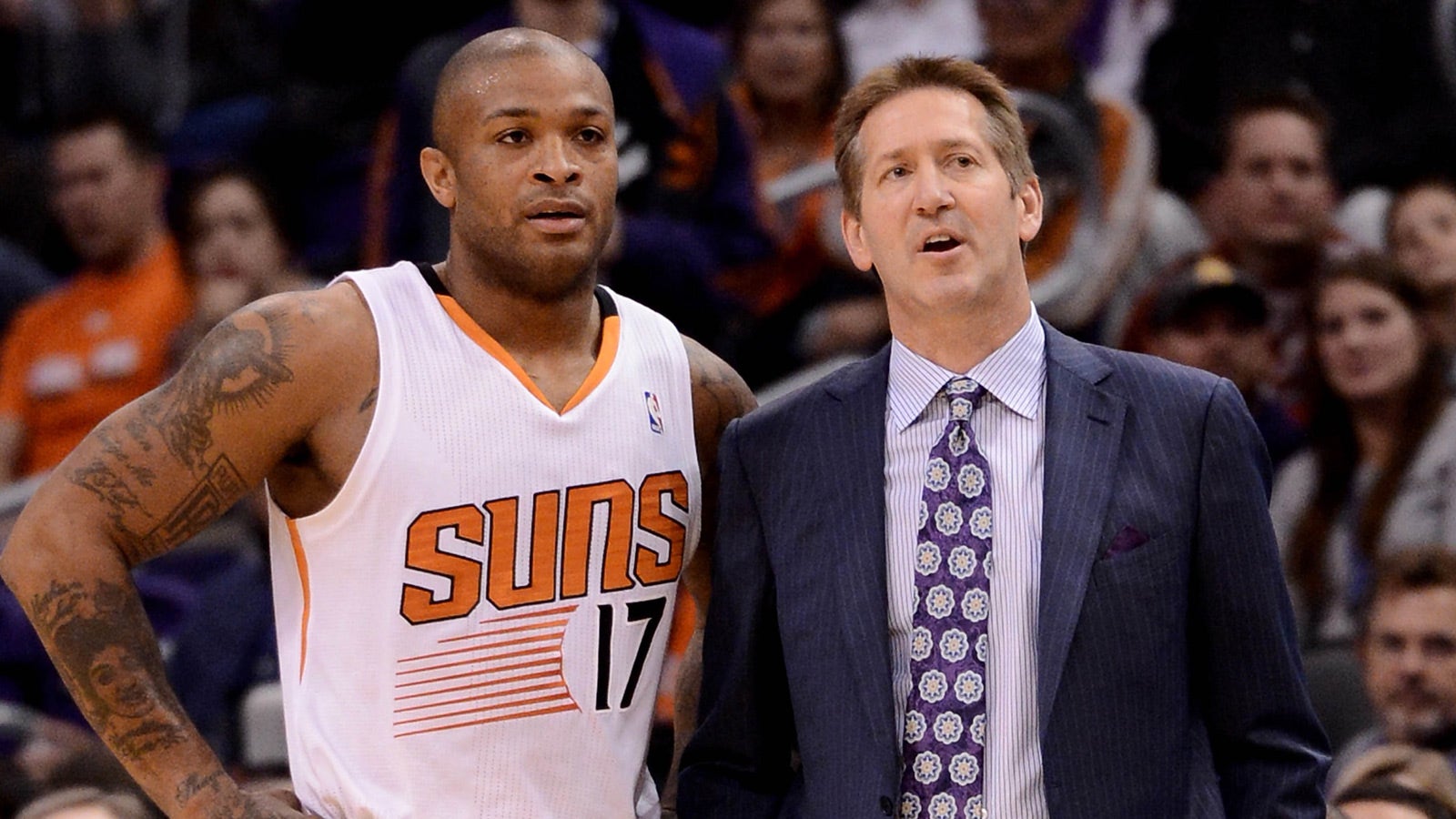 We'd like to salute the Portland Trail Blazers as the most surprising team and Terry Stotts as the top coach of the first half.
We'd like to, but we can't.
Even though Stotts and the Blazers have been outstanding, a lot of their surprise was built on how disappointing they were last season. Seriously, with LaMarcus Aldridge, Nic Batum and Rookie of the Year Damian Lillard in the lineup for over 70 games, Portland managed to lose 49 games last season? Right, the bench was a mess, but that's not enough of an excuse.
Anyway, while the Blazers are far better than anyone imagined, the Phoenix Suns hit the midway point with 24 victories (the last one a rout of the Indiana Pacers), which is about what most NBA watchdogs expected from them by mid-April.
For the record, we're also going with first-year coach Jeff Hornacek as our top coach of the first half.
Aside from having Miles Plumlee, P.J. Tucker and Channing Frye (who missed last season after being diagnosed with an enlarged heart) comprising his starting front line, Hornacek has coaxed considerable improvement from nearly every player on the Phoenix roster.
It also should be noted that the Suns have been without Eric Bledsoe for 17 games thus far (he's still out) and Goran Dragic for three. After learning how to play with both point guards to start the season, the Suns had to play without Dragic, then Bledsoe, then both of them together and now without Bledsoe again.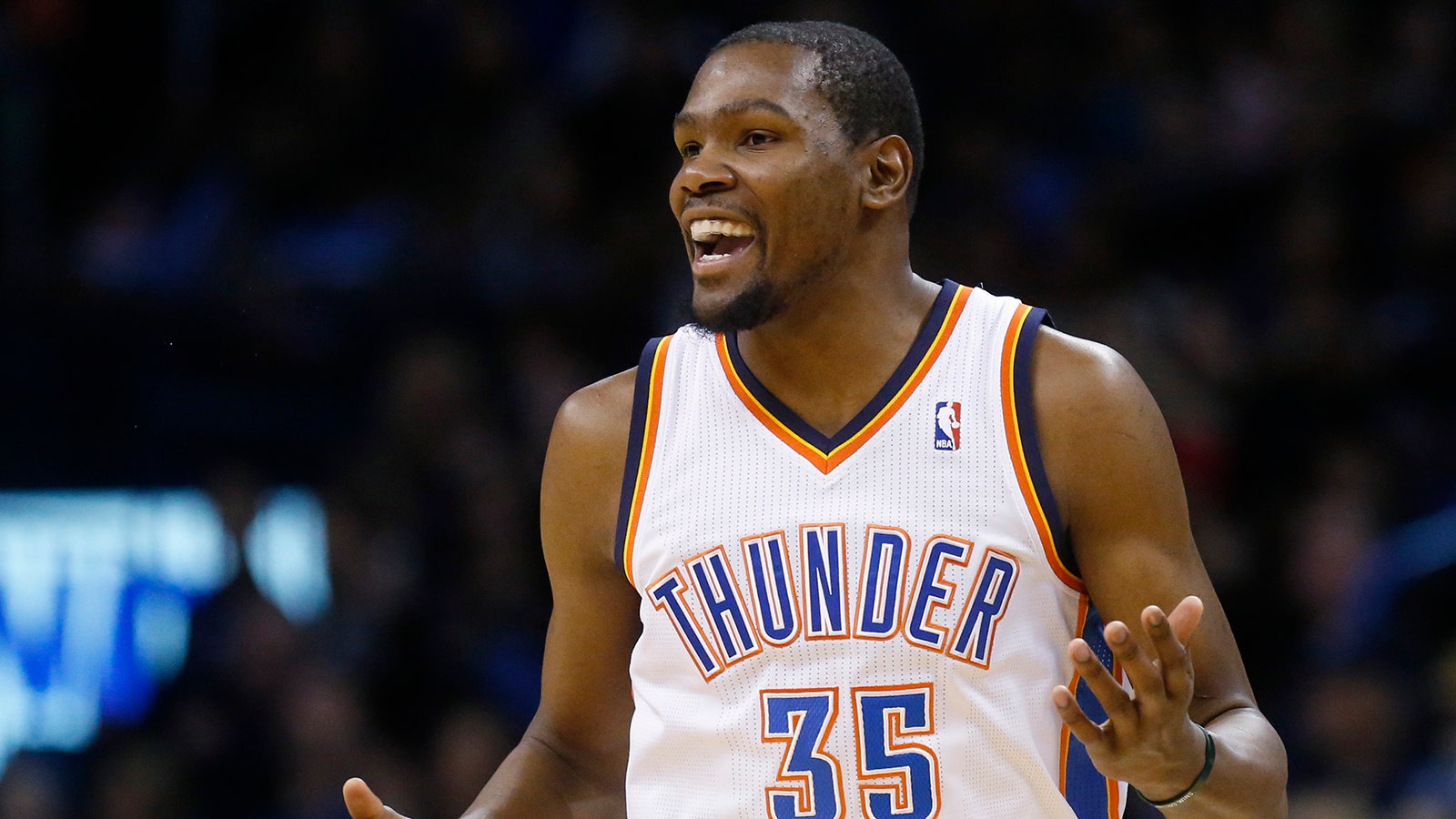 While this chase shouldn't be all that compelling, we (like most everyone else outside Miami) will give the nod to Kevin Durant of the Oklahoma City Thunder.
As anticipated, the loss of teammate Russell Westbrook has provided KD with even more scoring responsibility. And he's been coming through in a major way. In OKC's 10 games leading up to Wednesday's victory over the San Antonio Spurs — a span in which the Thunder went 7-3 — Durant knocked in 41.5 points per game. He made a reasonably nice 47 percent of his field-goal attempts while under even more defensive scrutiny than usual, and he scored 40 or more points four times in that stretch.
Is he the most complete player in the league? No, and we all pretty much agree on who that is. But Durant is becoming more efficient in different areas and certainly has the capacity to lead his team to a championship.
With championship on the table, however, it should be noted that regular-season MVP provides very little to get excited about. Those who prefer to argue the merits of a particular player working in Miami will understand that when it mattered most in the '90s, the league's greatest player was MVP six times … in the Finals.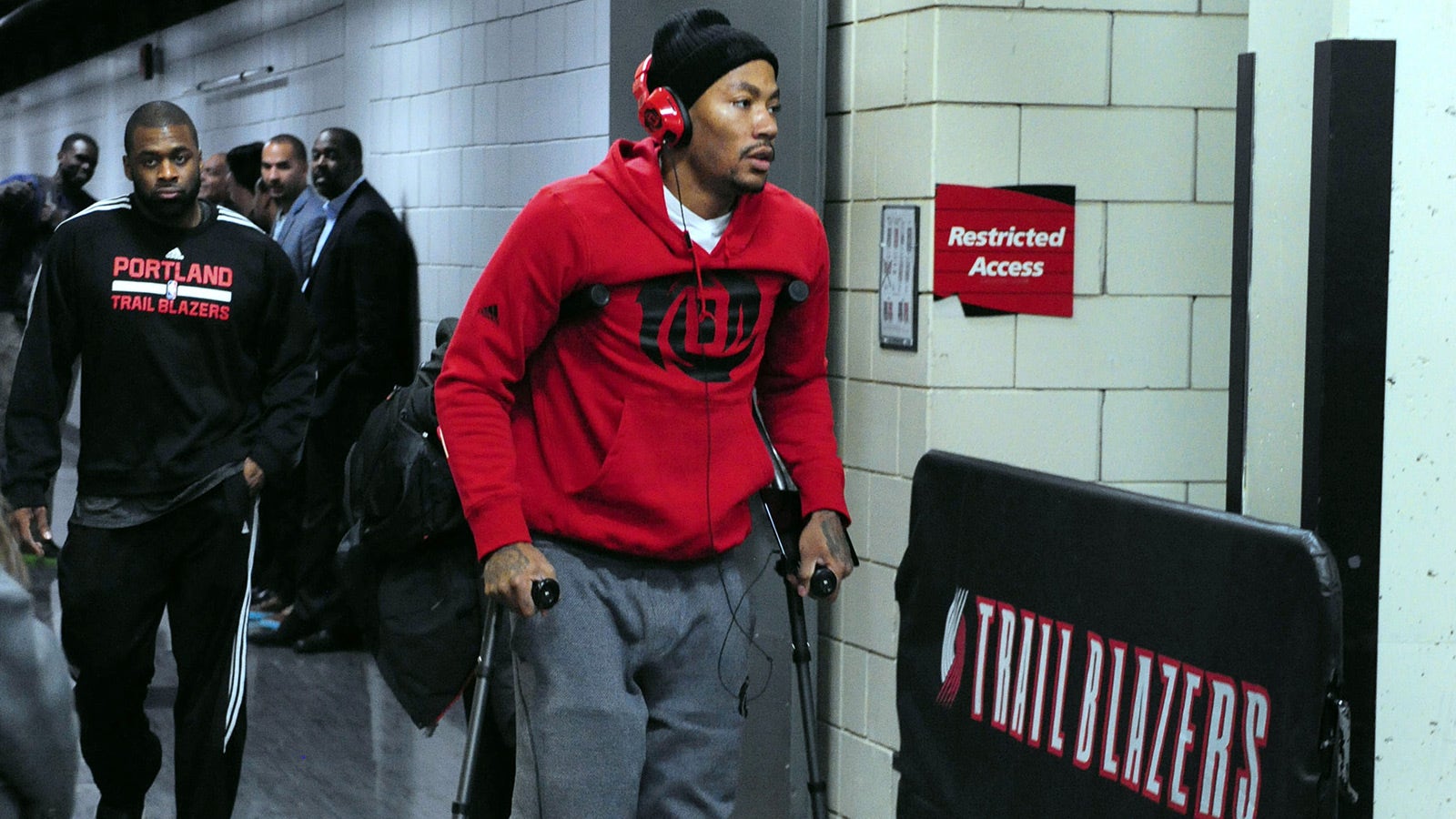 While considerable weight was given to first-year Brooklyn Nets coach Jason Kidd for dumping his beverage and top assistant coach in separate maneuvers, we have something even more interesting. If we were to provide a photo gallery, the presentation might last as long as the "dearly departed" segment of the Oscar's show.
Our gallery would include photos of all of the NBA players out with injury. And most of the big names are guards.
The roll call includes Derrick Rose and Russell Westbrook, of course, but another interrupted return was absorbed by Kobe Bryant. Bryant, by the way, has been joined on the injured list by almost every guard his Los Angeles Lakers have had under contract.
Rajon Rondo, injured last season, didn't return until this week. Continuing downward, we have Chris Paul and his former understudy Eric Bledsoe on a list of the infirm. Jrue Holiday has been a goner, Kemba Walker is down until late January and Dwyane Wade has been missing the past week.
Our selection of non-guards to fall includes Brook Lopez, Al Horford, Ryan Anderson, Metta World Peace, Nikola Vucevic, JaVale McGee and Danilo Gallinari (he's out for the year).
We should have expected the worst when half of the top six picks in the 2013 NBA Draft couldn't even work out before they were selected.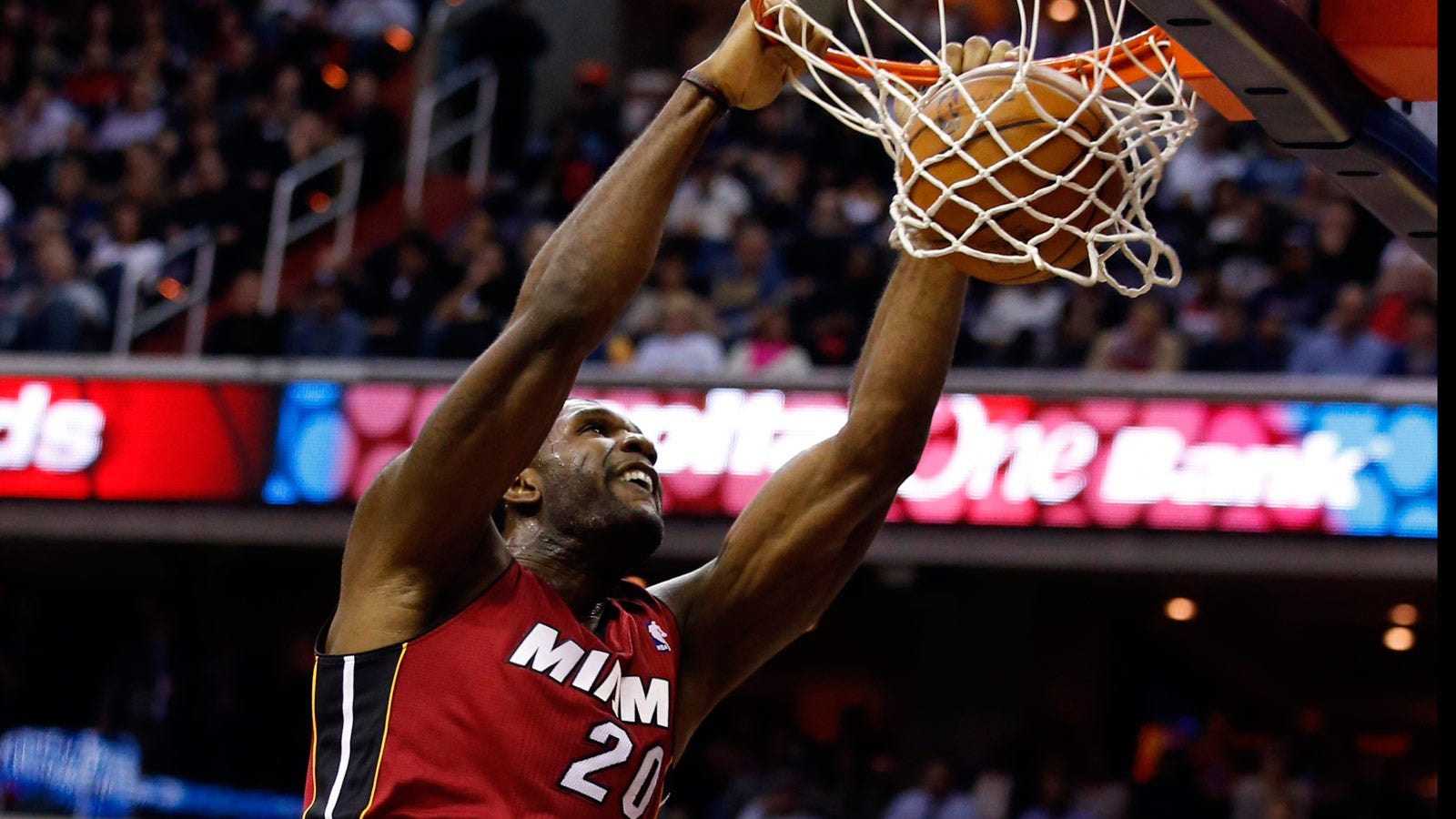 The good things that have occurred over the first half of the season are plentiful.
We all should feel a measure of joy whenever Frye's name is called as a starter for the Suns, as Channing missed all of last season after being diagnosed with an enlarged heart. His ability to draw tall defenders away from the rim has helped Phoenix stun the basketball world.
Greg Oden returned to action after four injury-plagued seasons and dunked for the Miami Heat the first time he touched the ball.
It's nice to see Lance Stephenson starting to become the player a lot of us had been waiting for since first hearing about him during his freshman season … in high school.
You may not be a fan of the shaved-head looked for Houston Rockets forward Chandler Parsons, but the reason for it should motivate you to stand and applaud.
And although Paul George is approaching elite status, it's not a bad thing when the team with the league's best record becomes this good without celebrities.