The Starting Five: Something wild out West
While two teams are busy avoiding the Eastern Conference's top seed, let's begin this week's episode of The Starting Five.
Well, the battle for the seventh and eighth seeds in the Western Conference certainly seems to be worthy of attention.
At post time, the Dallas Mavericks were sitting in seventh place, a half-game ahead of the Phoenix Suns and 1 1/2 clear of the ninth-place Memphis Grizzlies.
Much of this drama will include the San Antonio Spurs, who are very close to locking up the first seed and have showdowns co-starring the Mavs and Suns on back-to-back nights.
To solicit even more fun, we can reminder ourselves how Spurs coach Gregg Popovich is fond of resting players for maximum playoff freshness. Beyond that, point guard Tony Parker is not expected to play against Dallas and might not work against Phoenix, either.
With the Grizzlies holding a tiebreaker over the Suns and facing their next resistance from the 76ers and Lakers, Phoenix really needs to win in Texas at least once (the Suns are in San Antonio on Friday and Dallas on Saturday). With that accomplished, the Suns could take care of business against the Grizzlies on Monday in Phoenix before meeting the Kings on Wednesday in Sacramento.
The same night, the Grizzlies square off with the Mavs, who might already have their spot locked down.
Get all that?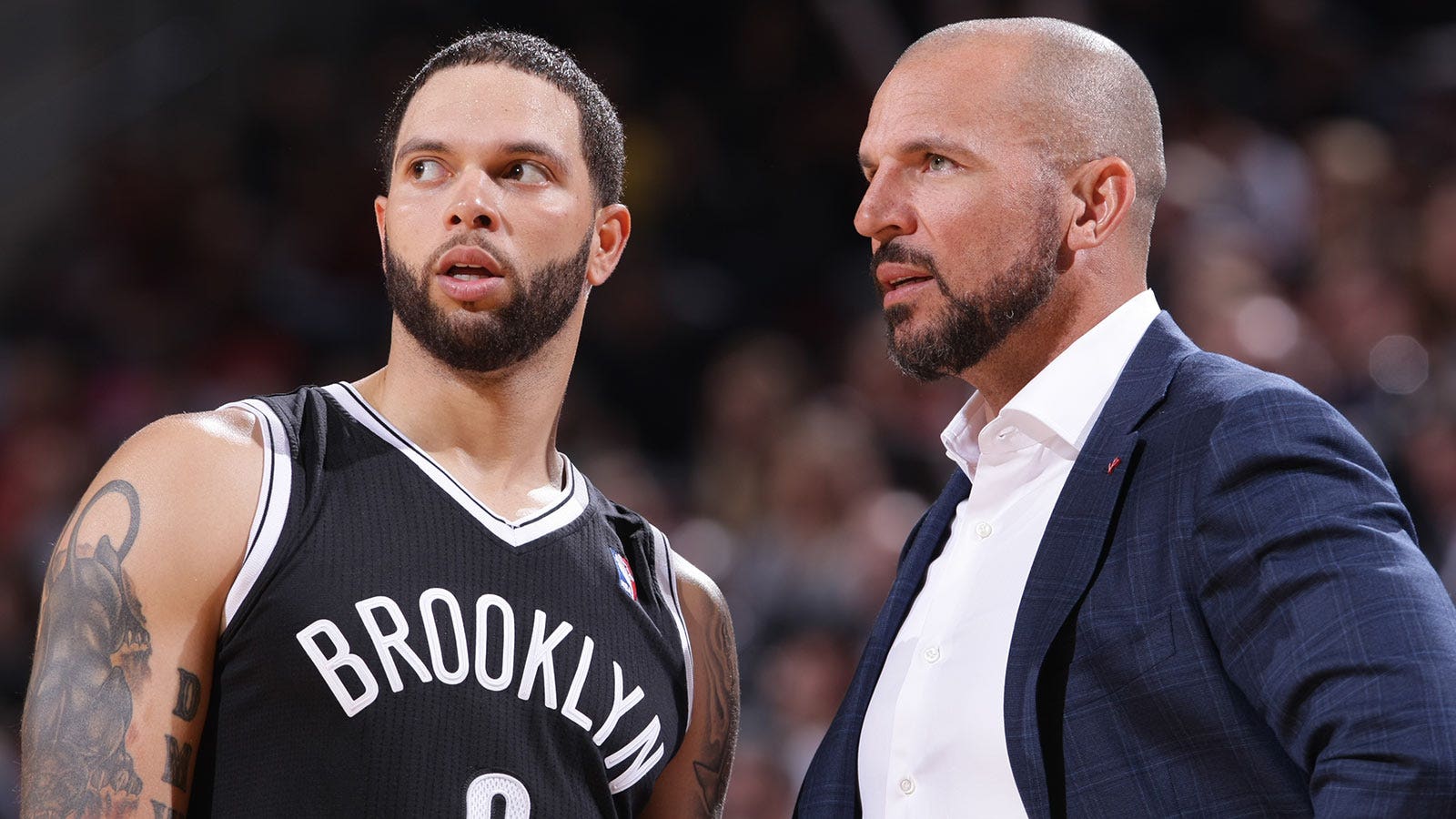 Despite their season sweep of the two-time defending champion Miami Heat, we're not ready to hop aboard the Brooklyn playoff bandwagon.
We might be more inclined to think of the Nets as contenders if they had Brook Lopez around to score in the low post when Mason Plumlee isn't busy contesting superstars at the rim. And in case you hadn't noticed, the Chicago Bulls are sort of what they were at this time last season: dangerous and committed to a style of play that seems to work during the postseason.
All of this Nets-Bulls conjecture is upgraded, of course, by the recent lousy play of the Heat and Indiana Pacers. While we advised you not to worry about the Pacers last week, they did need to sit their starters just to scratch out a win against the Milwaukee Bucks. But we still think enough of the character exhibited by members of the Pacers' usual starting unit to expect a postseason run.
Miami, on the other hand, is a long way from inspiring confidence in its capacity to three-peat. With LeBron James installed as the constant, Dwyane Wade once again looms as the key to the Heat's spring and summer fortunes.
If he's whole, look for the Finals to go through Miami.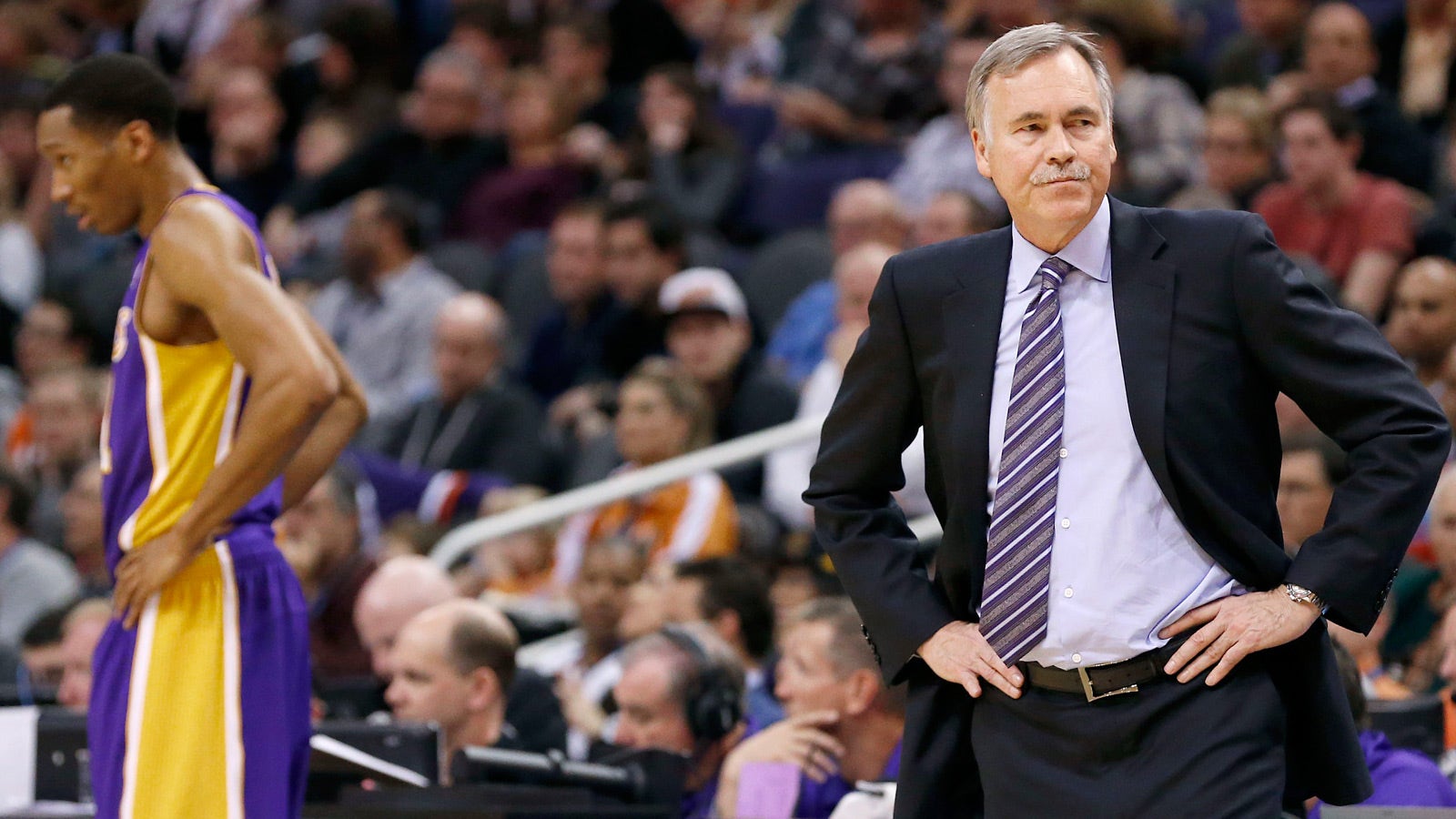 Before providing reasons for why the answer is "no," please note that few NBA coaches could coax consistent victory from an injury-riddled roster offering limited assets to begin with. When we look at some of the lineups the Lakers have trotted out this season, it's easy to see how coaches go a little bit cuckoo.
Anyway, even though Mike D'Antoni might have been one Robert Horry shove away from steering his system to a league championship back in the day, the lack of attention to defensive detail makes him a tough sell. Elite talent isn't required to rank higher than 28th among NBA teams in defensive efficiency. And when it's obvious the roster won't support a system based on overwhelming offensive skill, a more balanced coach could have made a collection of lesser players a lot more accountable on defense.
And it certainly doesn't appear the Lakers are anywhere near collecting enough skilled players to outscore the entire league over the next year or two.
They will have a high draft pick this summer and some cap room to work with. Having D'Antoni around as the director may be an even tougher sell in the latter category.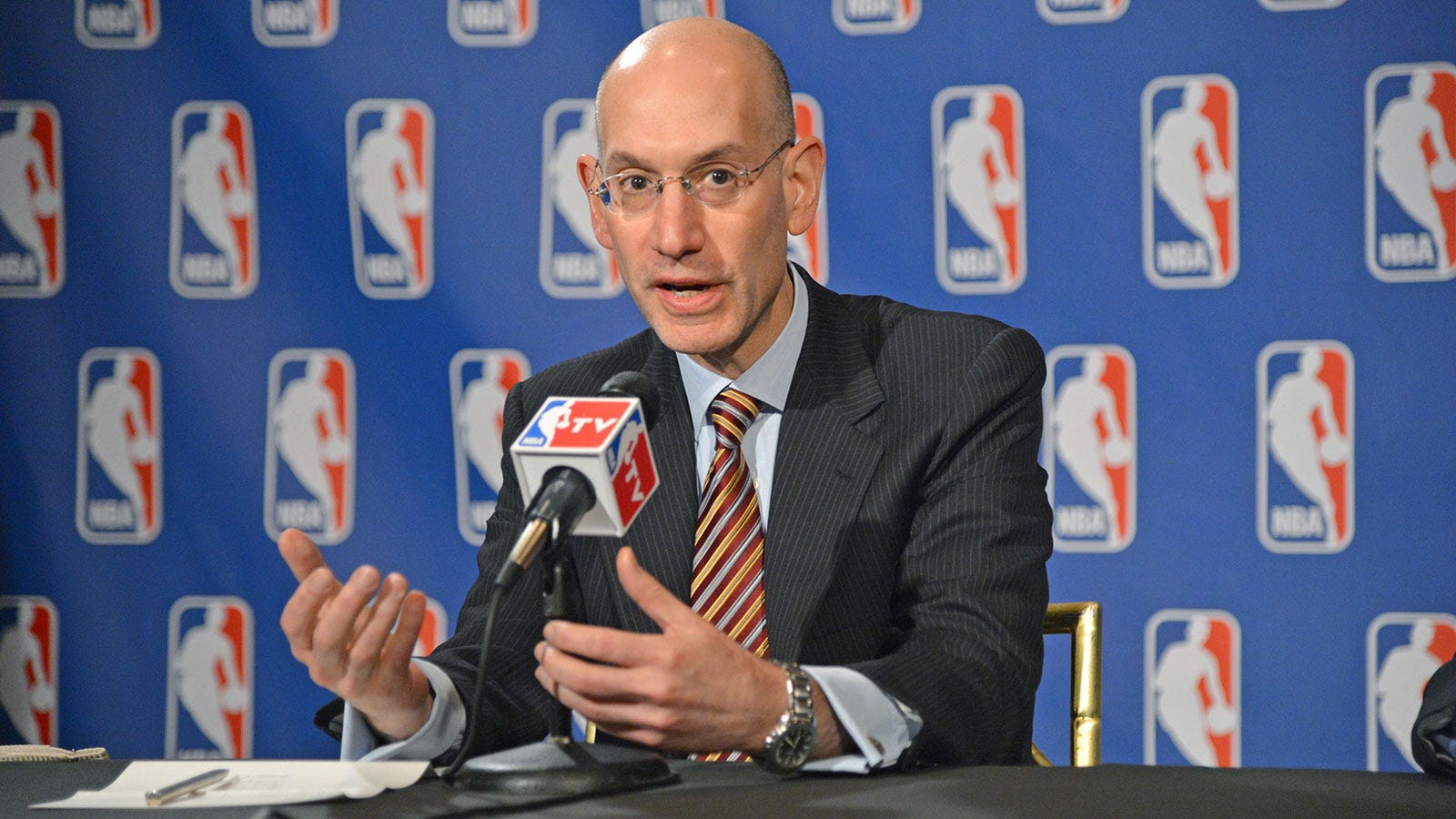 Although the league is quick to snag talented players at any stage of development, they'd rather not pay them handsomely while a large portion of this development occurs. They'd prefer having more of this preparation taken care of while the players are in college.
So instead of coughing up millions for a few young men, Commissioner Adam Silver has mentioned supplying reasonable, financially related incentives for these players to stay in school a while longer. Silver's notion on this predicament arrived shortly after Shabazz Napier said he often didn't get enough to eat while on full scholarship to hoop at UConn.
Even if Silver could make this subsidy happen, the NCAA might have a couple of issues with a tiny segment of its student-athlete army receiving (cough) extra benefits not available to, say, a school's second-best discus chucker.
Even though they can't work while enrolled for a specific term, athletes can try working during the summer and saving those earnings for times when they lack food (despite cafeteria meal plans or athlete-specific dining halls) during the school year.
There just seems to be a lot more pressing issues than worrying about a few players leaving school before they can knock down 3s consistently or providing even more advantages for students on full scholarship.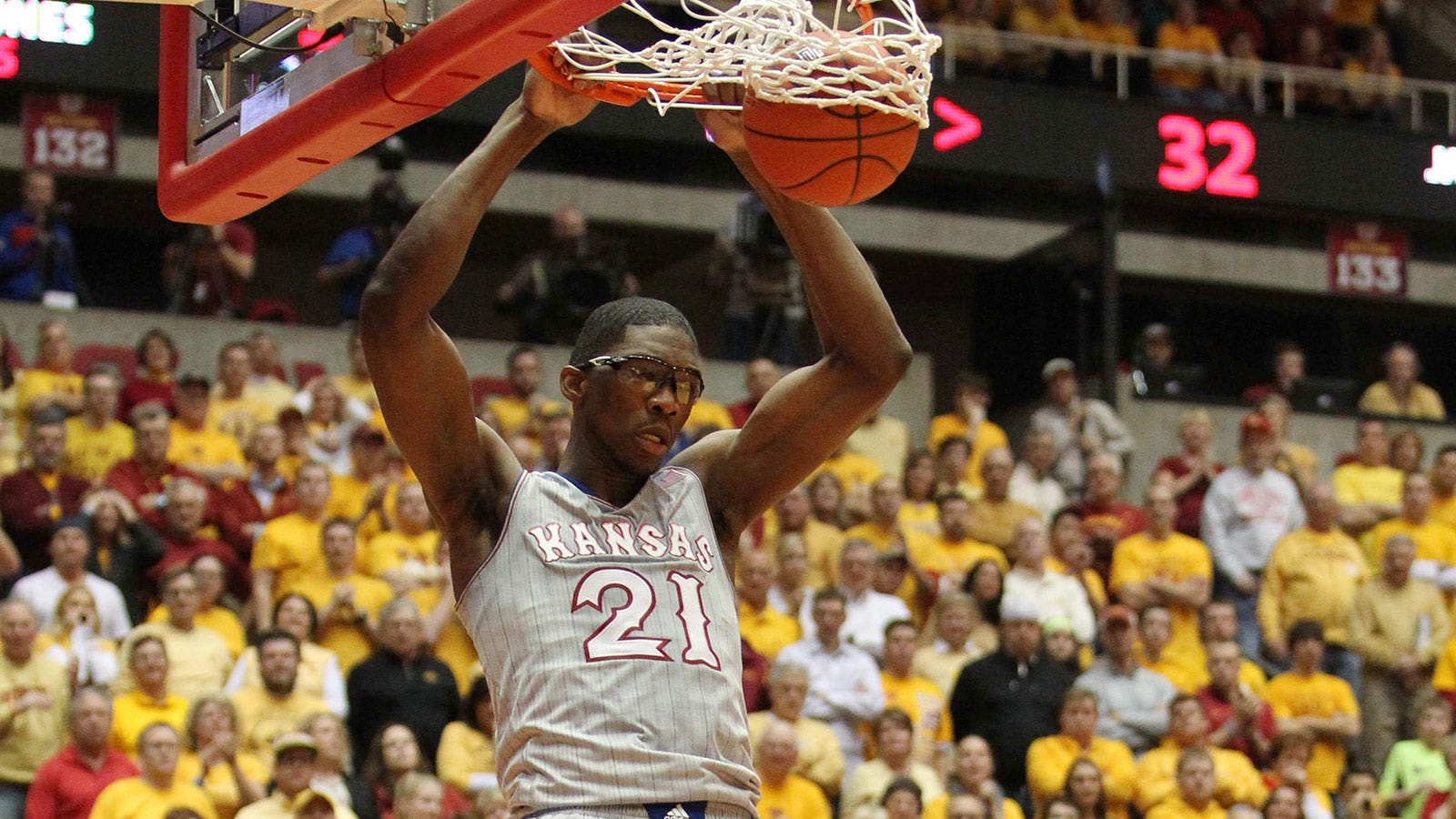 Andrew Wiggins certainly demonstrated some superstar chops during a full-attack interlude that didn't include KU's short run in the NCAA tournament.
But the Jayhawk who provoked this topic is fellow freshman Joel Embiid, who this week announced he'll be leaving Lawrence for the NBA. With questions about his back serving as the only variable capable of preventing him from being selected in the top three, we sought input from an NBA general manager.
This same GM insisted Embiid could be the overall No. 1 pick in 2014 after watching him practice for the world team at the 2013 Nike Hoops Summit in Portland.
"If he checks out physically," the GM said, "Embiid should be the first pick. And that's regardless of who the team with the first pick has at center.
"With respect to how college coaches are limited in how much time they can spend on skills instead of team stuff, this kid will become crazy good when basketball becomes his job. I mean, even with limited time with the Kansas staff, his offensive game really improved in a short time."
Our expert went on to remind us how athletic Embiid is and how he has the frame to carry sufficient weight to survive near NBA rims.
And with a pro contract, he'll be able to get enough to eat.