The Starting Five: Playoff preview edition
While critics are calling out Kobe Bryant for traveling, let's begin our playoff preview edition of The Starting Five.
We have the Memphis Grizzlies and the Oklahoma City Thunder in the opening round?
We'd take that in the Western Conference finals.
But thanks to Marc Gasol's left knee strain, the Grizzlies — who knocked off OKC to reach the conference finals last season — mamanged to win only 18 of their first 37 games.
Their big center returned Jan. 14 — a date against the Thunder that ended in a Memphis victory.
It should be noted OKC did win the final two meetings with the Grizzlies this season.
Anyway, with Gasol in the lineup, Memphis won 32 of 45 games, and will enter this postseason as a seventh seed with 50 victories.
The second-seeded Thunder are anxious to demonstrate that having Russell Westbrook up and running (something they didn't have against Memphis in the 2013 playoffs) is enough for them to take down the Grizzlies this time.
This particular fight will feature prime examples of contrasting styles. Memphis, of course, is the grinding, defensive-oriented crew looking to play at a slower tempo and cram the ball inside.
OKC likes to spread the floor, allowing Westbrook and likely MVP Kevin Durant to do what they do.
We'll see if Thunder coach Scott Brooks can get away with his preferred method of playing smaller during closing stretches of the game.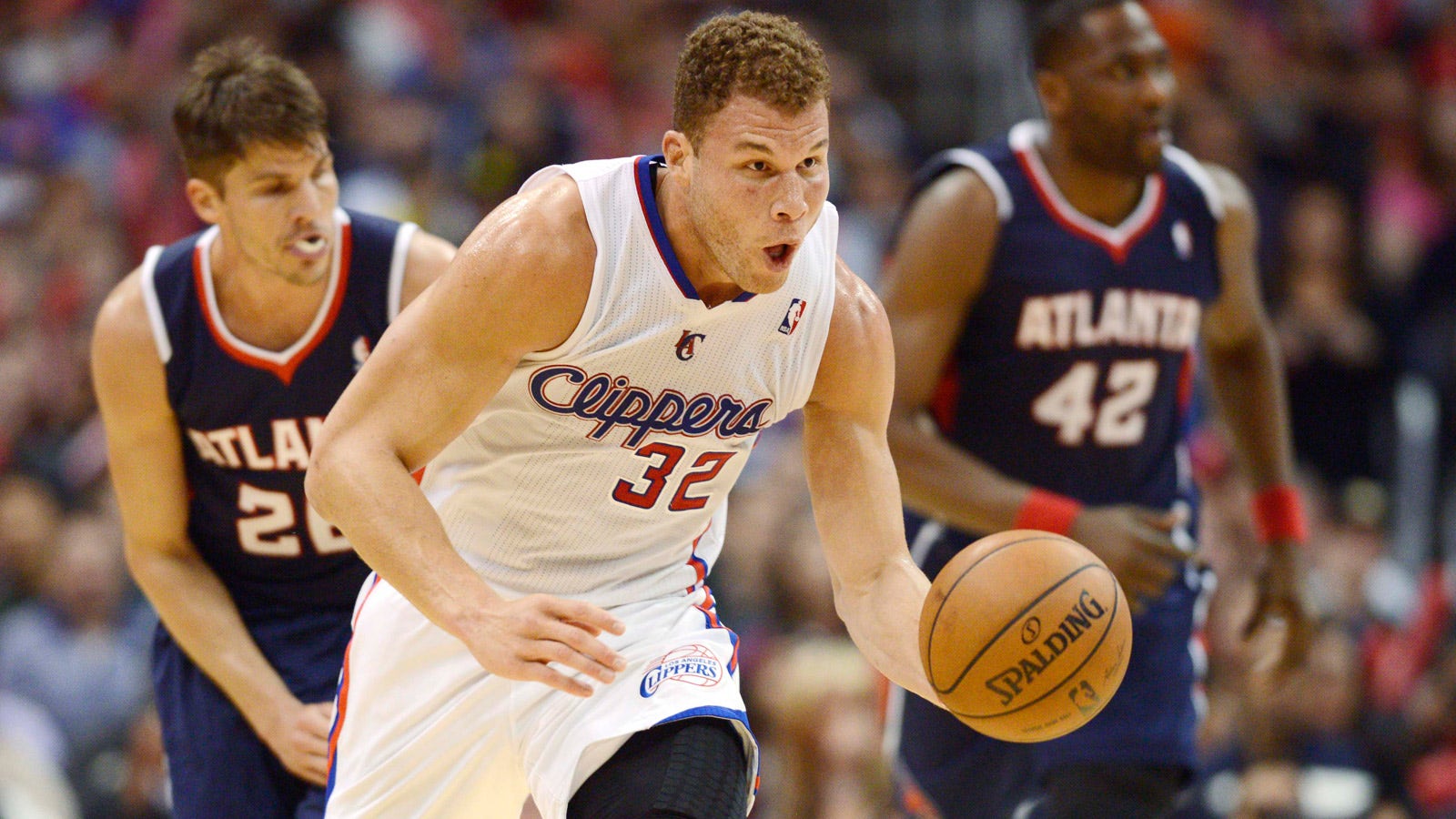 Take a bow, Blake Griffin.
The highlight/advertising sensation of the Los Angeles Clippers has advanced enough during this regular season to provoke what would have seemed like insane suggestions a few months ago.
By giving the Clips 24.1 points (on 53 percent shooting) and 9.5 rebounds per game, a few official league observers are wondering if Griffin should be second in the MVP voting.
That would put him behind expected winner Durant . . . and ahead of LeBron James (please note that LeBron remains the overwhelming choice as Best Player on Earth, which is more important right now).
Leaping into greater expectations than he's ever encountered, Griffin must demonstrate he's a far superior player to the guy who managed 13.2 points (shooting 45.3 percent) and 5.5 rebounds over six playoff games last season.
While it's true that Griffin was limited by a high ankle sprain in the Clippers' first-round loss to the Memphis Grizzlies, he didn't exactly elevate his game during the 2011-12 playoffs, either.
The Clips will need solid performances all over the floor, but this is Blake's opportunity to make his biggest pitch yet.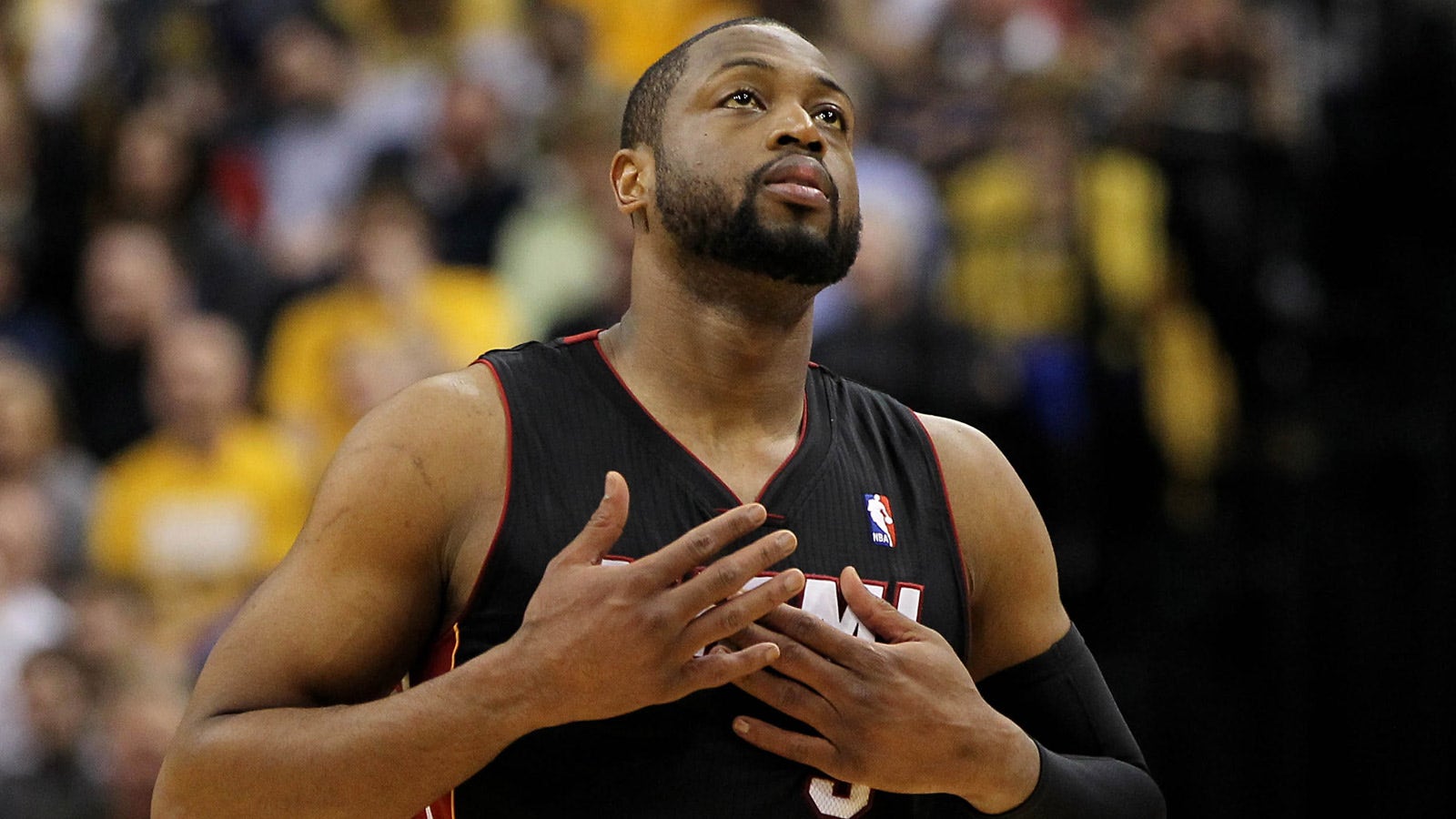 Checking in as this postseason's X-factor is Miami Heat guard Dwyane Wade.
With the Heat attempting to three-peat (while reaching the NBA Finals for a fourth consecutive year), the health, timing and explosiveness of the former Finals MVP could define their level of success.
Gallery
While it's difficult to extract much meaning from anything Miami has done over the course of the regular season, we can look at the bottom line with and without D-Wade during the campaign.
And despite winning 11 of 12 games in one stretch of Wade-free competitions this season, Miami was only 18-10 without him. With LeBron James' on-court sidekick in uniform, the Heat registered a mark of 36-17.
Without him, it's obviously easier for the opposition to load its defenses against the mighty LeBron.
For the record, giving Wade the nod as Miami's X-factor in no way suggests he's the most important member of the Heat. Not even close. But assuming James is as great as usual, even he might not be great enough to lift the remaining Miami players through this season's playoff gauntlet.
As possessions become micromanaged in the postseason and teams are forced to create offense in half-court situations, having another player capable of slicing up defenses is crucial.
A healthy Wade also provides another outstanding defender with the versatility to guard three positions.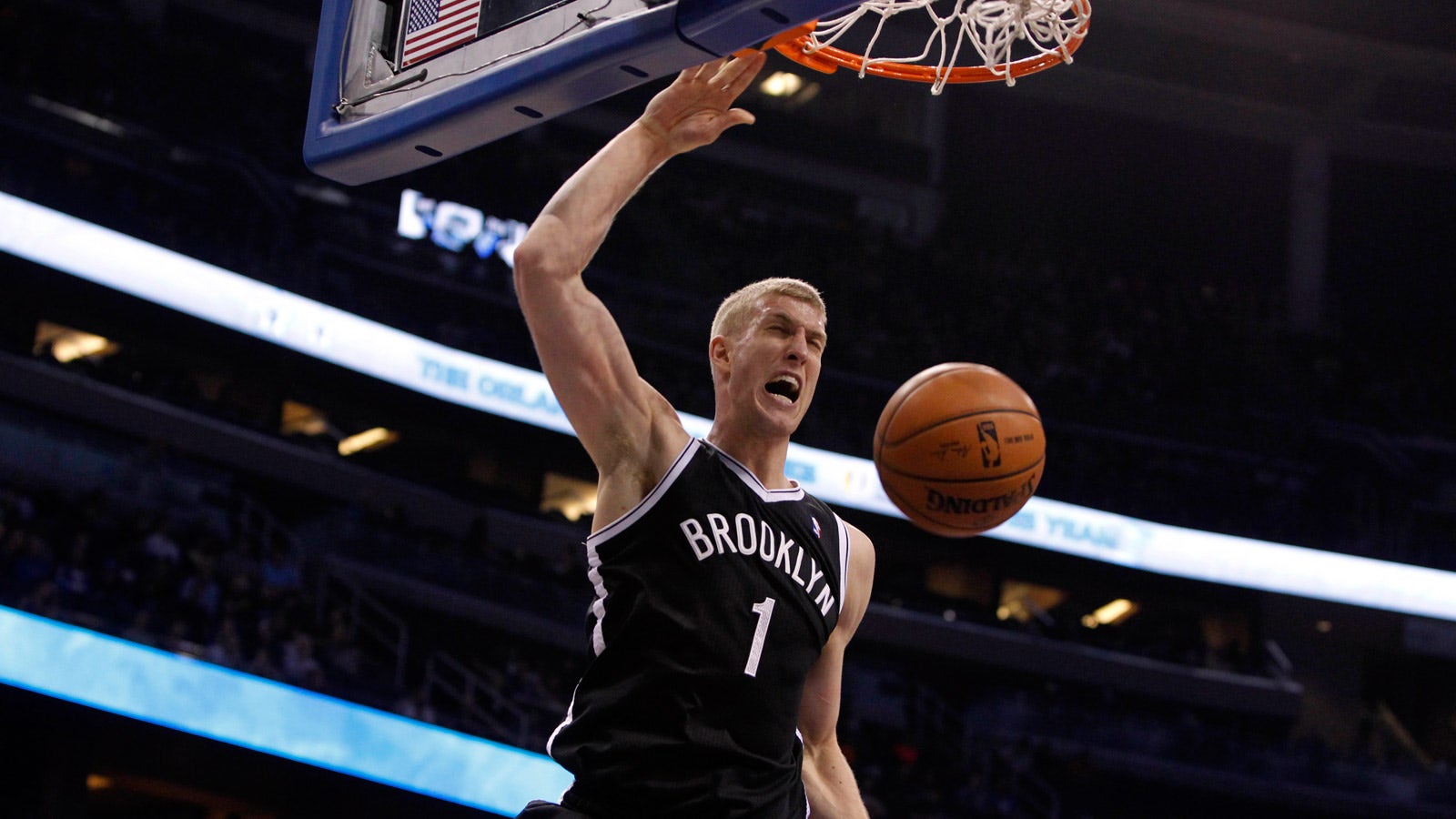 We know . . . with few exceptions, most of the really talented rookies are working for teams that were awful last season and not appreciably better now.
But Mason Plumlee, the Brooklyn Nets first-year center, has provided far more productivity than you'd expect from a guy chosen with the 22nd pick last June.
Part of that is due to team's starting center, Brook Lopez, being injured and lost for the season, allowing the bouncy big from Duke to learn the ropes in the midst of some experienced stars.
The kid still had to go out and play, right?
OK, so after sort of slouching into his comfort zone through January, the younger brother of Phoenix Suns center Miles Plumlee has really become a reasonable force for good efforts inside.
His April numbers look really solid — 11.7 points, 6 rebounds and 79 percent (!) shooting — and included a four-game stretch during which Plumlee averaged 16 points.
We recall how impressed Phoenix general manager Ryan McDonough seemed to be after Plumlee worked out for the Suns prior to the 2013 draft. Brother Miles ended up in the desert, where he now is backed up by Alex Len, who was selected 17 spots higher than Mason.
It'll be interesting to track how these post players develop over the next few years.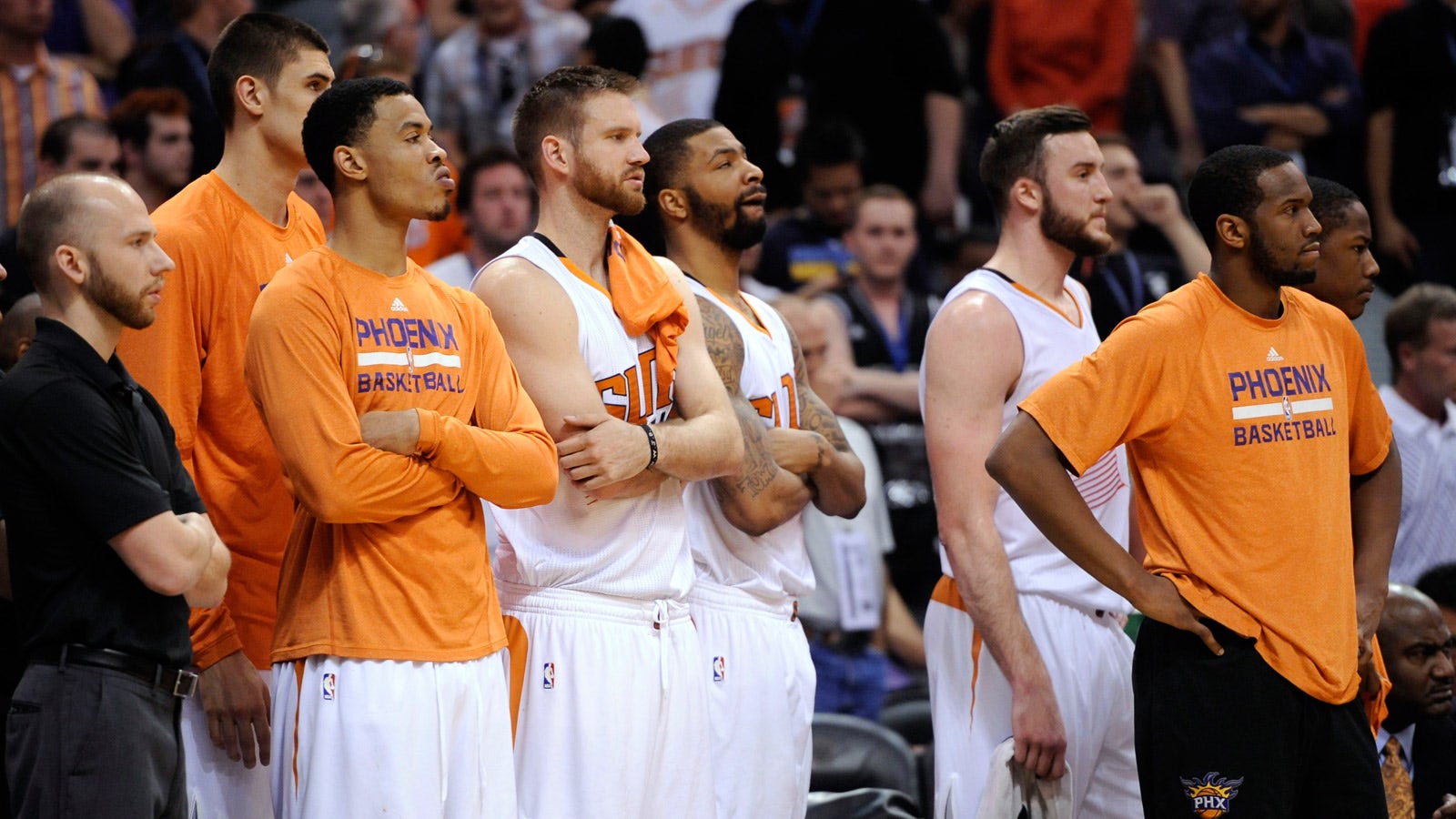 The lack of depth in the Eastern Conference has provoked chatter regarding a new way of selecting playoff participants.
How about the 16 best teams, by record, and turning them loose on each other?
For someone who covers the Phoenix Suns, that seems like a really swell idea in the very short term.
But the Suns did have their opportunities to hustle into one of the Western Conference's late seeds. More awareness while playing defense last weekend in Texas could have enabled one of the league's truly exciting teams to take its style to the big stage.
For the record, new commissioner Adam Silver said the league needs to take a "fresh look" at the playoffs.
But for anything close to the drastic suggestions motivated by the pile of weak Eastern Conference teams to actually happen, drastic alignment changes would be in order.
For now, it seems really difficult to quibble about a system that gives a team 82 chances to muster enough wins to reach the top eight in a particular neighborhood.