The Starting Five: OKC achieves as Stern leaves
While wishing we could be a fly on the wall during a chat co-starring David Stern and Gregg Popovich, let's pause briefly for this week's edition of The Starting 5.
Wednesday's road triumph by the Oklahoma City Thunder treated us to several important reminders.
For starters, it again was hammered home that an NBA game lasts forever. That's why an 18-point, first-quarter deficit means very little to a team that has Kevin Durant.
We also were reminded that the Thunder will have several improving, battle-tested players to lean on during the readjustment to life with Russell Westbrook.
The defending champs offered more evidence of not being able to hit the proverbial switch into overdrive as easily as last season.
But the most important reminder was issued by the status of Kendrick Perkins, the OKC center whose value seems to increase the longer he sits on the bench. With Thunder coach Scott Brooks deciding to go smaller in the second half, OKC (as typically is the case when Perkins takes his scowl to the sideline) was a lot more efficient running offense and defending the quick, perimeter-oriented Heat.
"It's just this game," Brooks said when it was over. "It's not something we have to do all the time."
Quite a few Thunder followers may disagree.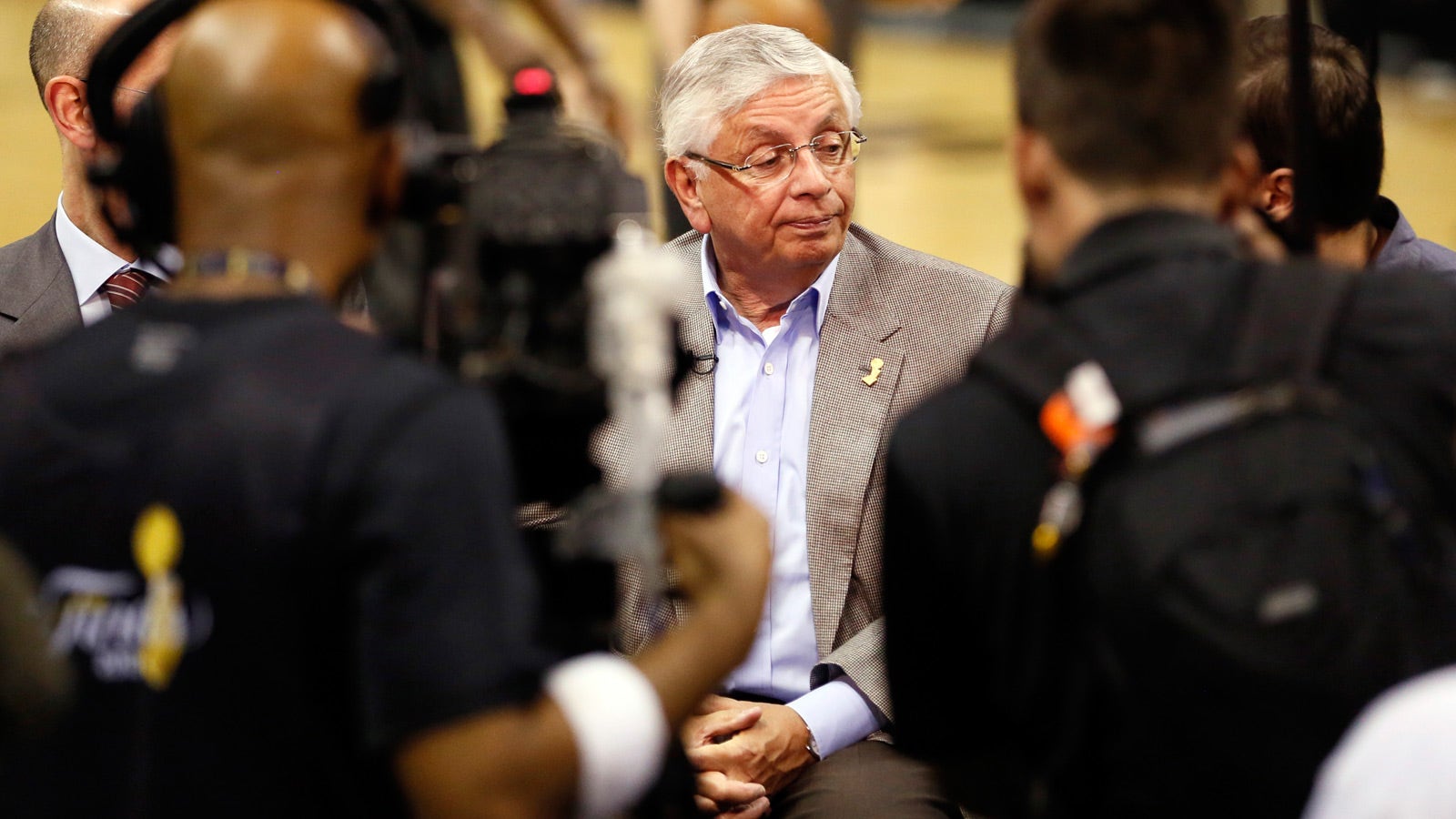 With Commissioner David Stern walking off into the sunset at the end of this week, his impact on the NBA has been a popular topic.
Should our first recollection of him include his fine relationship with Dallas Mavericks owner Mark Cuban? Should we hear the name "Stern" and consider his efforts to bring the greatest basketball league on the planet to several additional continents?
Gallery
Should fans in Los Angeles think of Stern and automatically consider what might have occurred had the commish not butted in when the Lakers were attempting to acquire Chris Paul?
Will fans in Phoenix forever blame Stern for suspending two important Suns players in the aftermath of Robert Horry's body block on Steve Nash? (Yes to that one.)
Or will most NBA fans (especially we old-timers) define Stern's time in the league office by his ability to push pro basketball into relevance? Those of us in this situation won't quickly forget that watching the NBA Finals series used to mean staying up late to catch it on tape delay.
True, the NBA's rise owes a considerable debt to the star power of its players during Stern's watch.
But despite a reputation largely built on dress codes, composite basketballs, fines and lockouts, Stern's forward footprint has been huge.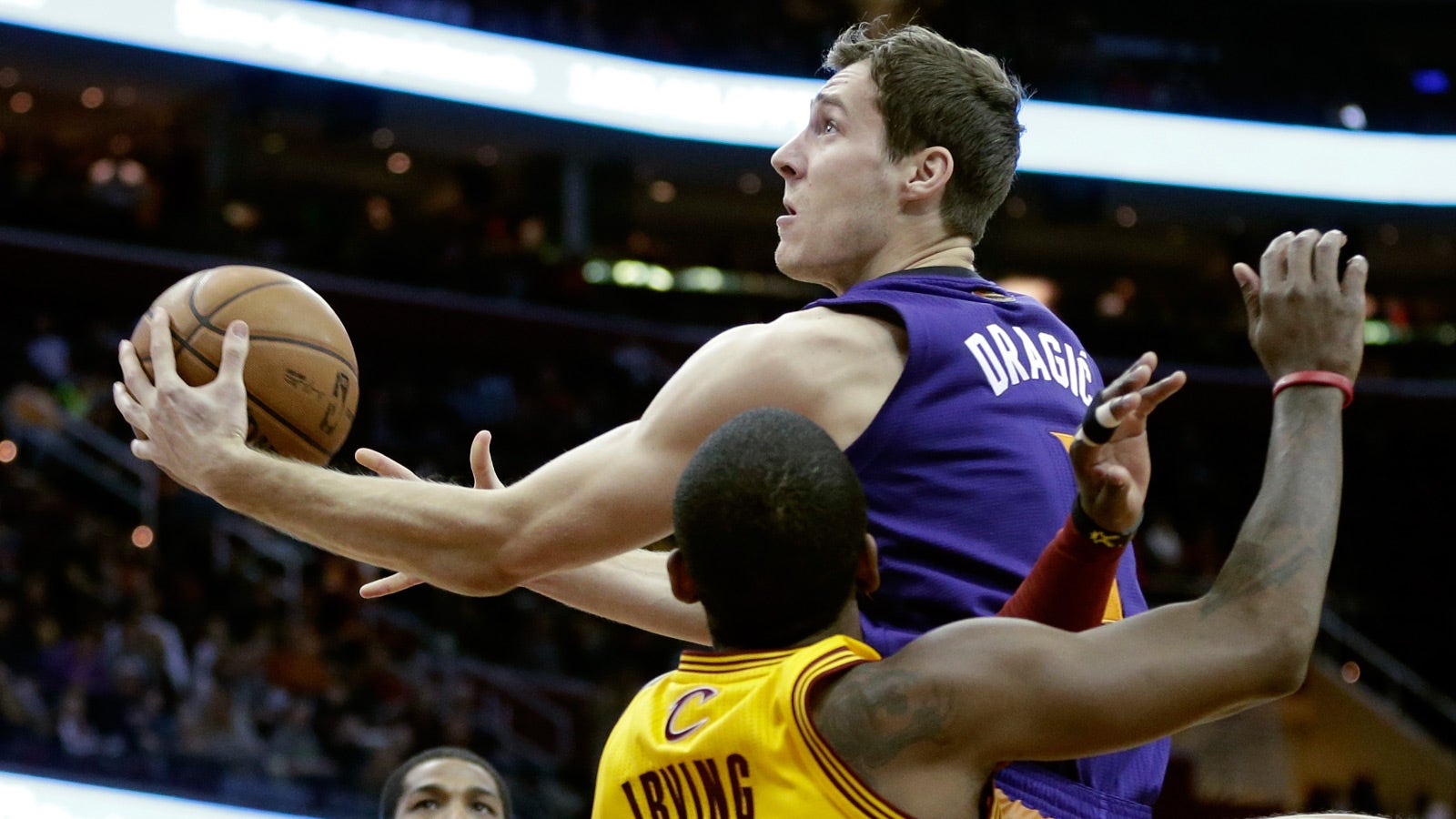 Aside from earning our vote for best player on the NBA's most surprisingly entertaining team, the Phoenix Suns point guard is up for additional accolades.
According to Suns supporters, the lefty from Slovenia should be in the All-Star Game.
Suns spots
Dragic currently checks in at No. 7 on the efficiency list for his position across the entire league. Four Western Conference PGs are ahead of him, including injured stars Chris Paul (he hopes to be back in time for the ASG) and Russell Westbrook.
But even more compelling is Dragic's case for inclusion in the Most Improved Player discussion. And while it's true that a few of his Phoenix teammates also qualify, The Dragon should be way up there.
It really depends on how MIP candidacy is defined. Most players showing drastic improvements are doing so thanks to the variable of increased playing time.
Dragic, who's working only one more minute per game than last season, has had a 5-point increase (to 19.7) in scoring, a 6 percent hike (to 50) in field-goal percentage and a 7 percent spike (to 39) in 3-point percentage. Throw in his ability to adapt while playing with (then without) Eric Bledsoe and it's hard to dismiss what he's accomplished.
Before getting into the identity of this young prospect for the 2014 NBA Draft, please note the ranking process is both fluid and escorted by much silliness.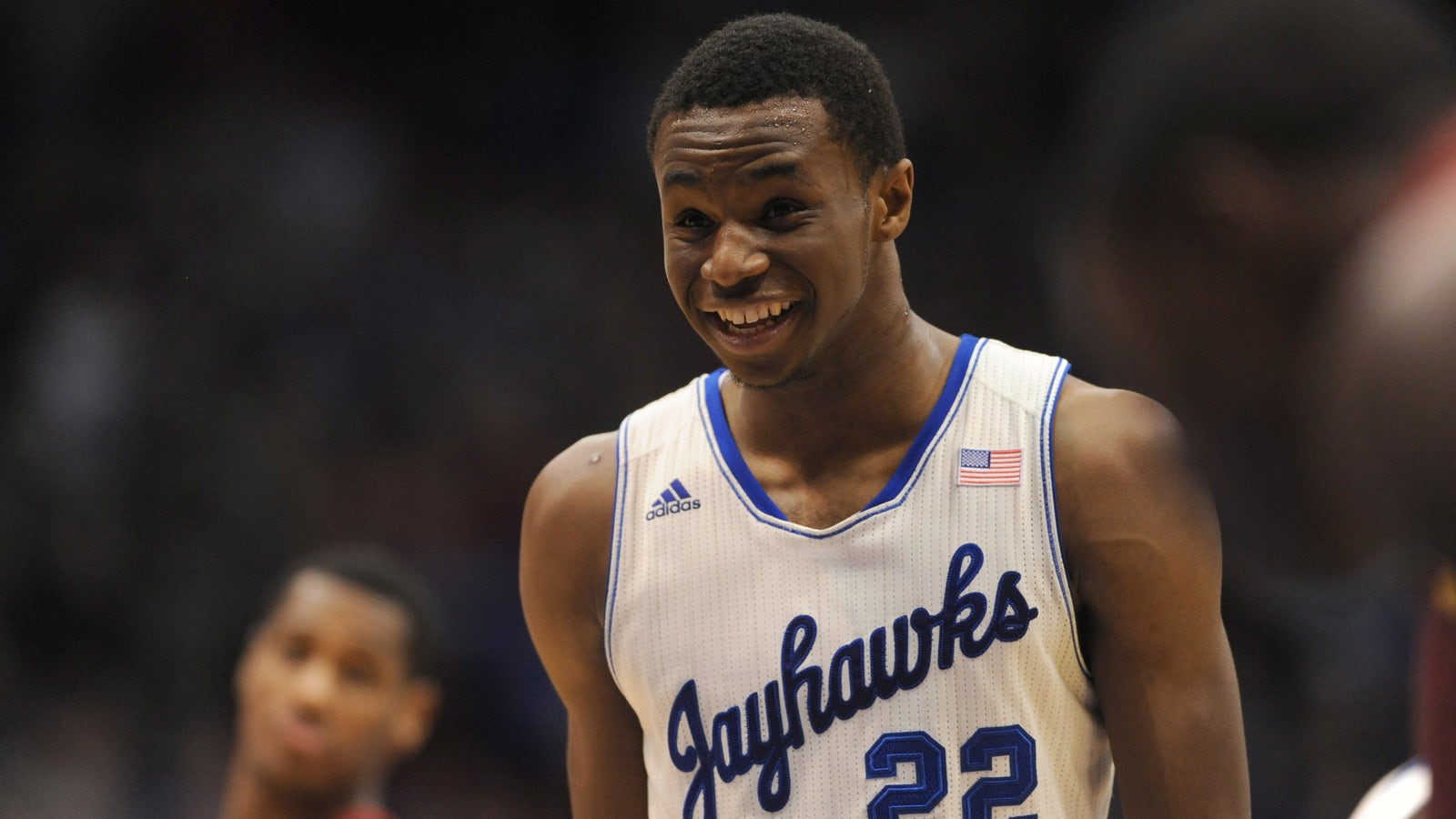 So, with that on the table, we give you Andrew Wiggins.
Right, it wasn't long ago that a couple of nationally presented scouting experts decided the Kansas freshman was almost a cinch to not be the first overall selection in June.
For the record, much of that speculation was offered with the assistance of NBA personnel evaluators. And this reminds us that despite their volume of visual study and statistical finesse, judging young basketball talent remains a crapshoot.
Anyway, with KU teammate Joel Embiid — a 7-foot freshman possessing the upside of a rocket — continuing to dazzle the imaginations of NBA observers, Wiggins seems to be responding to talk of his limitations.
Long considered the most intriguing draft prospect since LeBron James (but nobody claimed he was that close to LBJ, either), Wiggins followed a reputation-dropping, 3-point game vs. Oklahoma State with outbursts of 17 (Baylor), 27 (TCU) and 29 (Iowa State). The 29-point salvo included 4 3-pointers, demonstrating that — especially for a physically-gifted athlete — the quality of our projections is easily compromised by a player's capacity to work.
At first blush, the notion of teaming up anyone referred to as 'Melo with edgy Bulls coach Tom Thibodeau seems inspired by someone with a great sense of humor.
But with rumors of Carmelo Anthony's potential escape from New York still flying, Chicago could be a viable option for the high-scoring Knicks' forward.
Let's begin with the obvious concerns about 'Melo fitting in with Thibodeau's defense-first philosophy. Despite his ball-hog reputation, Anthony has provided interludes of defense during some NBA games and shown an ability to sustain team-defensive integrity during his participation with Team USA. As Thibs demonstrated while coaching Ray Allen and Paul Pierce in Boston, buying into the five-against-the-ball philosophy is far more important than one-on-one defensive chops.
With Joaquim Noah as the talking, stalking defensive anchor in Chicago, Carmelo shouldn't be a problem there.
The one potential issue that might arise from Anthony working for the Bulls is the offensive construct when Derrick Rose returns.
Those who've followed Rose since his days at Chicago's Simeon High believe his commitment to winning means he'll embrace whatever steps are necessary to reach the NBA Finals.
Having less of the offensive burden could be just the thing for both stars.
We're just not sure if 'Melo's wife would agree.