Starting Five: What we learned from Heat vs. Pacers
While some of you continue to wait for the 76ers to win, the rest of us are going to dip into this week's edition of The Starting Five.
The Indiana Pacers' one-point triumph over the visiting Miami Heat on Wednesday reminded us of how much fun the Eastern Conference finals should be.
We also learned that any Heat notion of using Greg Oden to slow down Pacers center Roy Hibbert probably has been tabled. But there was strong evidence that 6-foot-7 Udonis Haslem, employing the concepts of leverage and anticipation, may have a chance to at least make Hibbert's contributions more tolerable for Miami.
Others lessons included what seems like a double standard being used to settle the maneuvers of LeBron James, who sometimes seems to be penalized for being bigger, faster and stronger than everyone else. James, as has been the case before, took the time to remind us of this as well.
We also have more evidence that LeBron and Heat coach Erik Spoelstra still believe in the concept of using James as an end-of-game decoy. Dwyane Wade once again demonstrated how important his health and productivity will be in the Heat's ability to three-peat.
Another important tidbit was the late-game suggestion by Pacers newcomer Evan Turner that he might become something close to the asset Indiana anticipated him to be when he was acquired from Philly.
That's a lot of learning in just one night.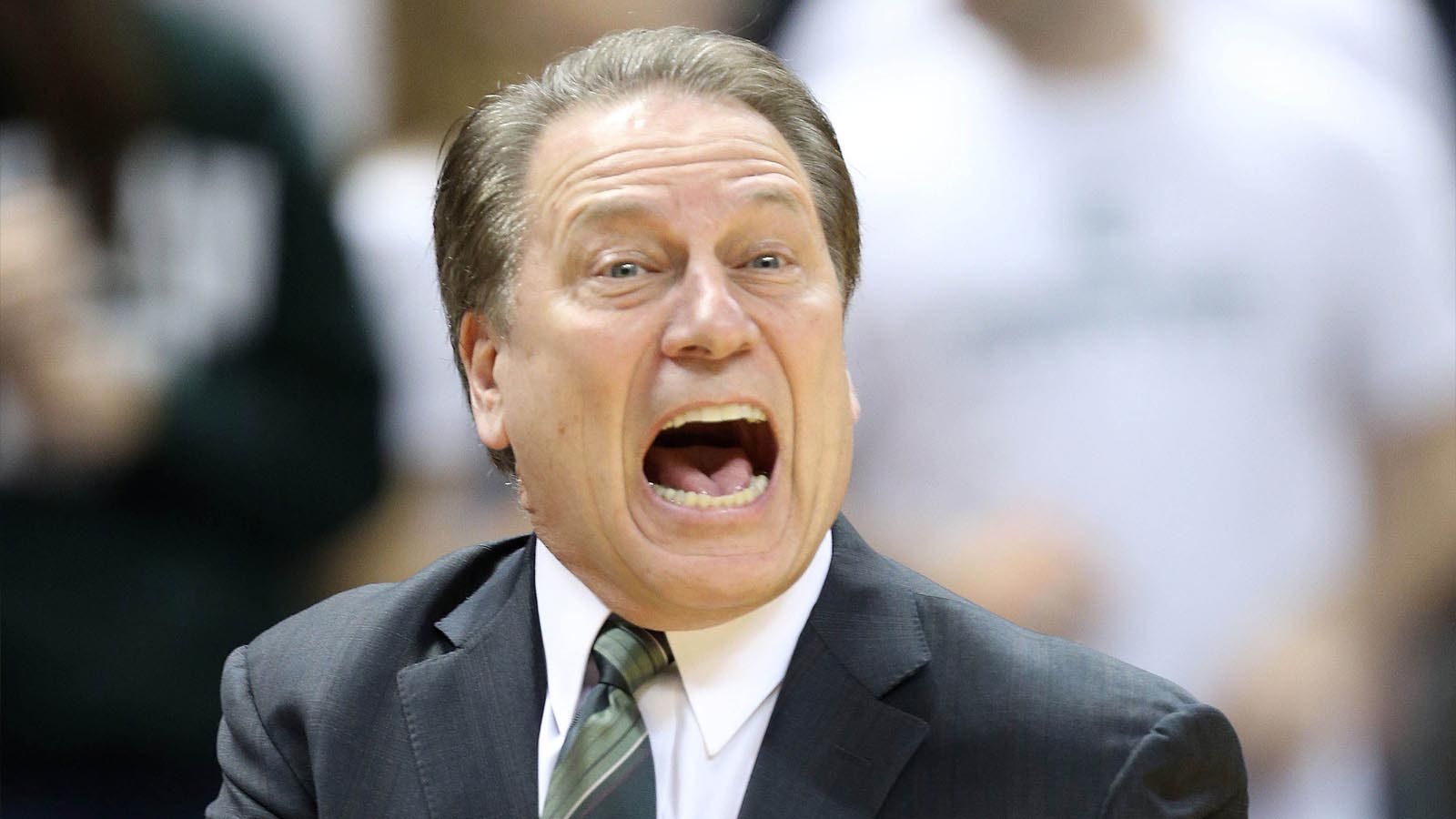 "Heck" to the "no."
For the record, our response has nothing to do with wanting to hoard coaches such as Michigan State's Tom Izzo for the greater good of college basketball.
Anyway, we understand how coaches can be seduced by challenges, and attempting to coach the Pistons out of the muck certainly qualifies.
But if Izzo — who said there has been no contact regarding a potential job offer — truly wants to take a big swing at the NBA, there are more prudent challenges than what awaits in Motown. And there should be more factors considered in jumping jobs than location.
Let's begin with $42 million over the next three seasons. That's how much loot the franchise owes Josh Smith. Toss in another combined $16 million and change due point guard Brandon Jennings over the next two seasons and that's a sufficient cap-related sinkhole to scare off coaches with less courage than Izzo.
If we were required to make a case for Izzo actually taking that gig, the potential free-agency departure of power forward Greg Monroe would be used as a positive. OK, so Monroe is a very strong asset, but his leaving would allow Smith to play the four spot, removing him from small forward, where he's a train wreck.
The Pistons also have center Andre Drummond to build around and a combined $17 million coming off the books when the contracts of Rodney Stuckey and Charlie Villanueva expire at the end of this season.
His next freshman class at Michigan State, however, includes a point guard named Lourawls Nairn. How could he leave before coaching a kid with a name like that?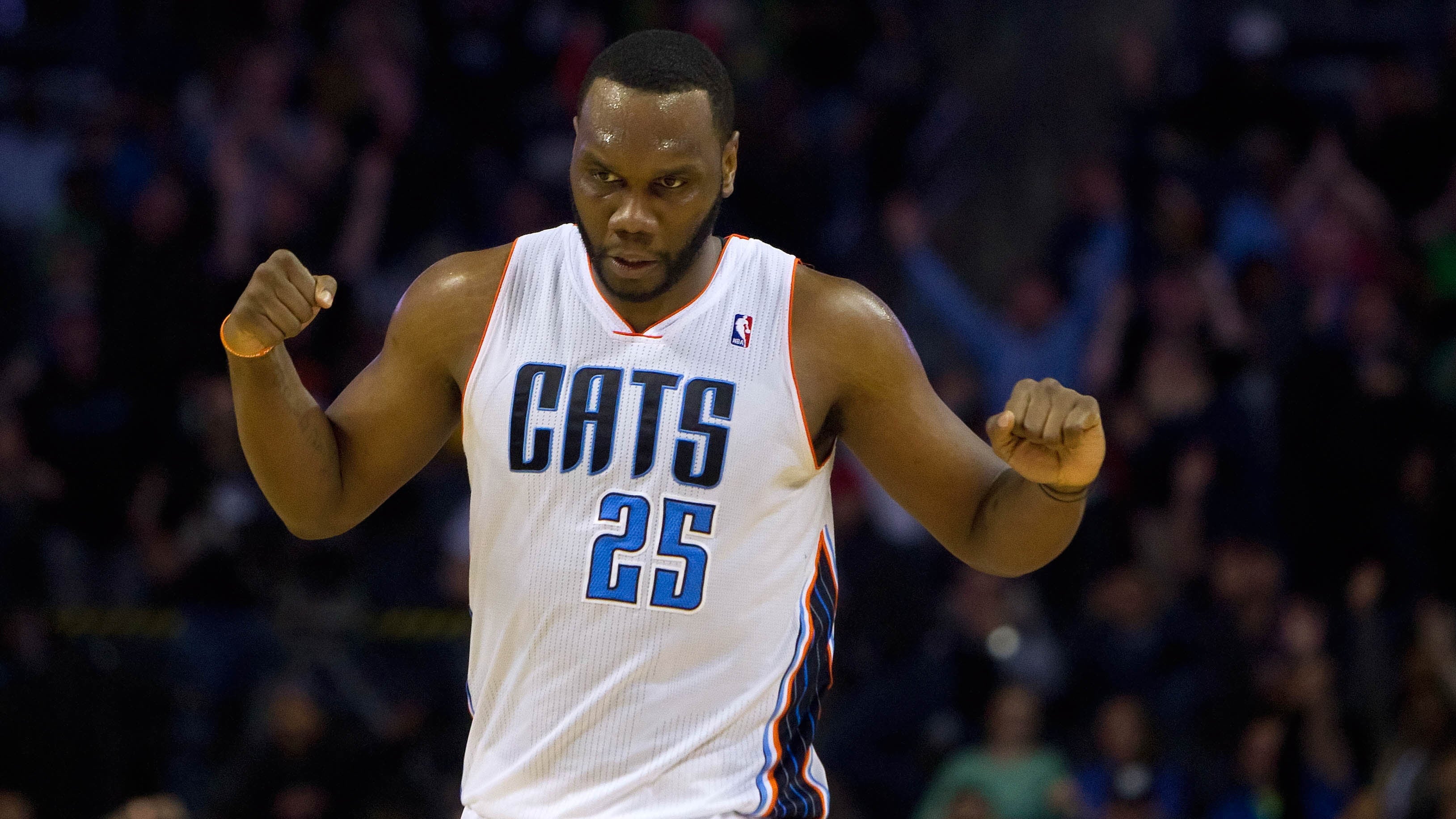 You're probably responding to this question with one of your own: What the heck is a MUP?
It refers to "most underrated player," of course.
For this week, we're following the judgment of Brooklyn Nets forward Paul Pierce, who recently made the case for Charlotte Bobcats center Al Jefferson.
"No one on the planet can guard him," Pierce said.
We're not sure if that means Joakim Noah currently is visiting a space station somewhere, but Pierce — nicknamed "The Truth" — had even more praise.
"We tried to double him, single, triple. There's nothing we could have done."
That seems like a reasonable doubt of the Nets' capabilities after they were scorched by Jefferson in a 35-point, 16-rebound effort.
So how does this one night of brilliance measure up to what Big Al has done over the course of this season? Well, he's averaging 21.6 points and 10.5 rebounds, ranking 11th in overall efficiency among all NBA players on a list compiled by hoopsstats.com. Jefferson, who's shooting 50.5 percent from the field, currently sits at second among centers for efficiency.
That doesn't mean he's the second best. But it offers some proof that he just might be the most underrated.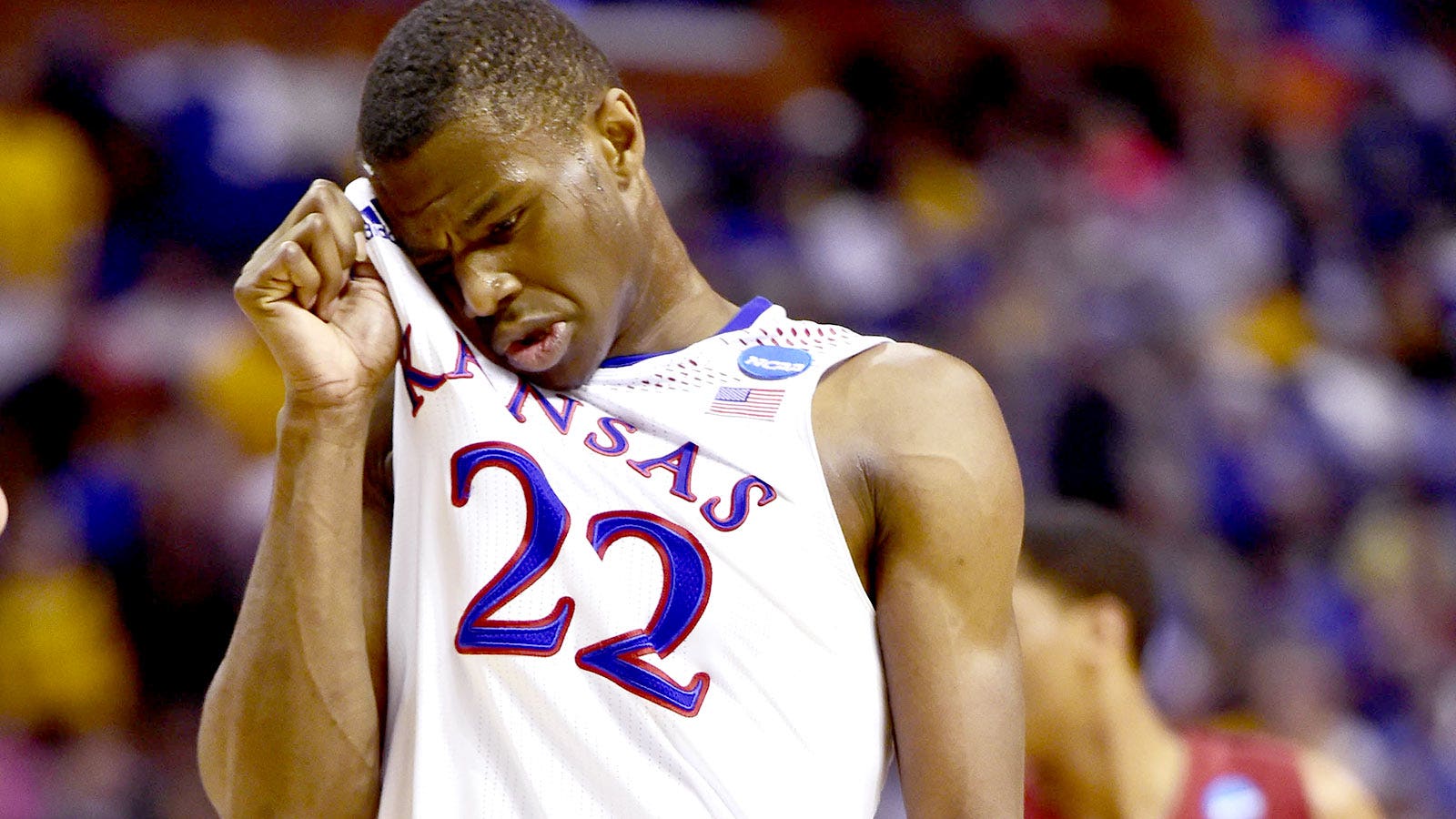 When this question was posed to four personnel executives employed by NBA teams, two of these talent evaluators laughed. If freshmen Andrew Wiggins and Jabari Parker (assuming they enter the 2014 draft) aren't in the top three, the experts wondered, which names would replace theirs at the top of the lottery?
Yeah, it's a pretty simple rebuttal, but many ultra-casual followers of the draft were wondering if Wiggins' passive approach to dealing with the Stanford zone and Parker's struggle against Mercer were huge storylines in the respective NCAA tournament losses of Kansas and Duke.
"It's not great that they both faltered on a big stage," one team executive said, "but they also had pretty outstanding seasons when you consider their ages and the expectations."
With NBA teams still fussing about having to evaluate potential, Wiggins' recent scoring salvos provided enough validation of the previous hype to make him a candidate to go No. 1. And Parker's skill level and maturity won't be compromised by the Mercer debacle.
A recent road victory over the Golden State Warriors reminds us that the San Antonio Spurs have little to fear wherever they play.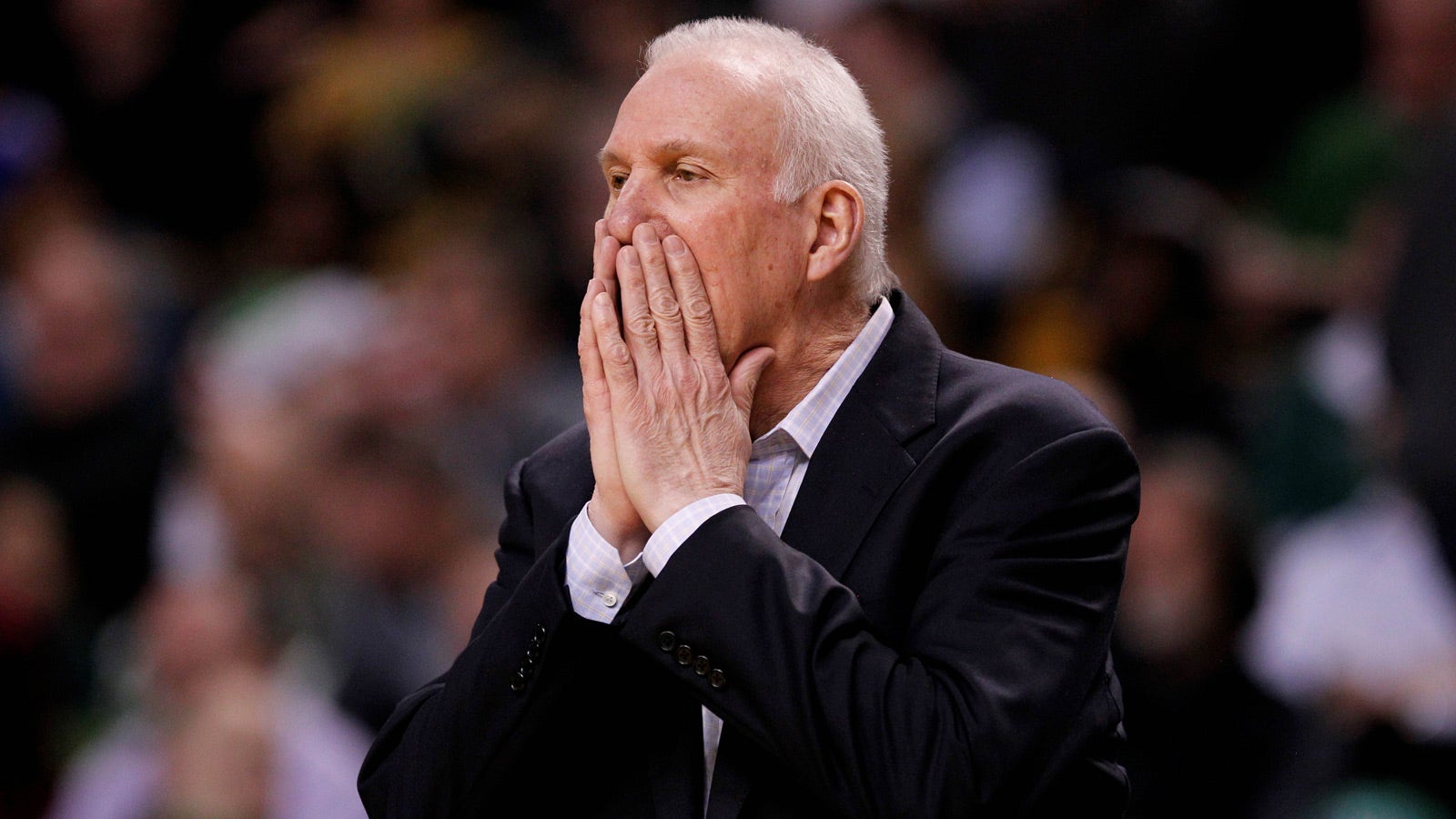 To be sure, trying to defend Warriors hotshots Steph Curry off the dribble and/or Klay Thompson off the curl certainly can provide more than a few unsettling moments. But the fear potential associated with the Spurs in this instance refers to a reported haunting at the Claremont Resort.
Officially located in nearby Berkeley, the Claremont's long-standing reputation for ghostly moments seemed to be validated when at least three members of San Antonio's traveling party admitted to hearing some unusual sounds.
Spurs forward Jeff Ayres absorbed most of the creepy vibe when he heard what sounded like a baby making noise in the room he was attempting to enter. Tim Duncan, assigned to another room, heard it, too. Assistant coach Ime Udoka heard what sounded like children running in the hallway.
For perspective, let's go to Coach Gregg Popovich.
"Ghosts are scared of me, like everybody else," Pop said. "Luckily, nobody said anything to me until we left. I would have hid under my bed, probably."