Suns spots: The Dragon cleans up
PHOENIX — With a slice of Sunday's playoff atmosphere nestled in the refrigerator, let's begin this week's edition of Suns Spots:
After three poor shooting games, Suns point guard Goran Dragic knew something drastic was required.
So, after starting slowly in the fourth game, he attacked the basket with even more conviction than usual and finished with 19 of his team-high 26 points in the second quarter of Sunday's victory over the Thunder.
Actually, The Dragon's performance may have been influenced by something he did before that. With his playoff-solidarity facial hair not providing much in the way of positive karma, he went to the razor and threw in a haircut.
When a couple of points are shaved off of your season field-goal percentage — Dragic shot 21.5 percent from 3 and 32.6 percent overall in those three games — a guy does what needs to be done.
But attacking the basket's a pretty good method, too.
"I was struggling the last two games shooting, and I don't know why," Dragic said. "Maybe I was rushing a little bit. Then, in the first quarter, I was missing some easy shots."
So he went to the cup with spin-cycle abandon.
"That's Goran," coach Jeff Hornacek said. "When he has little off times, it's not for long."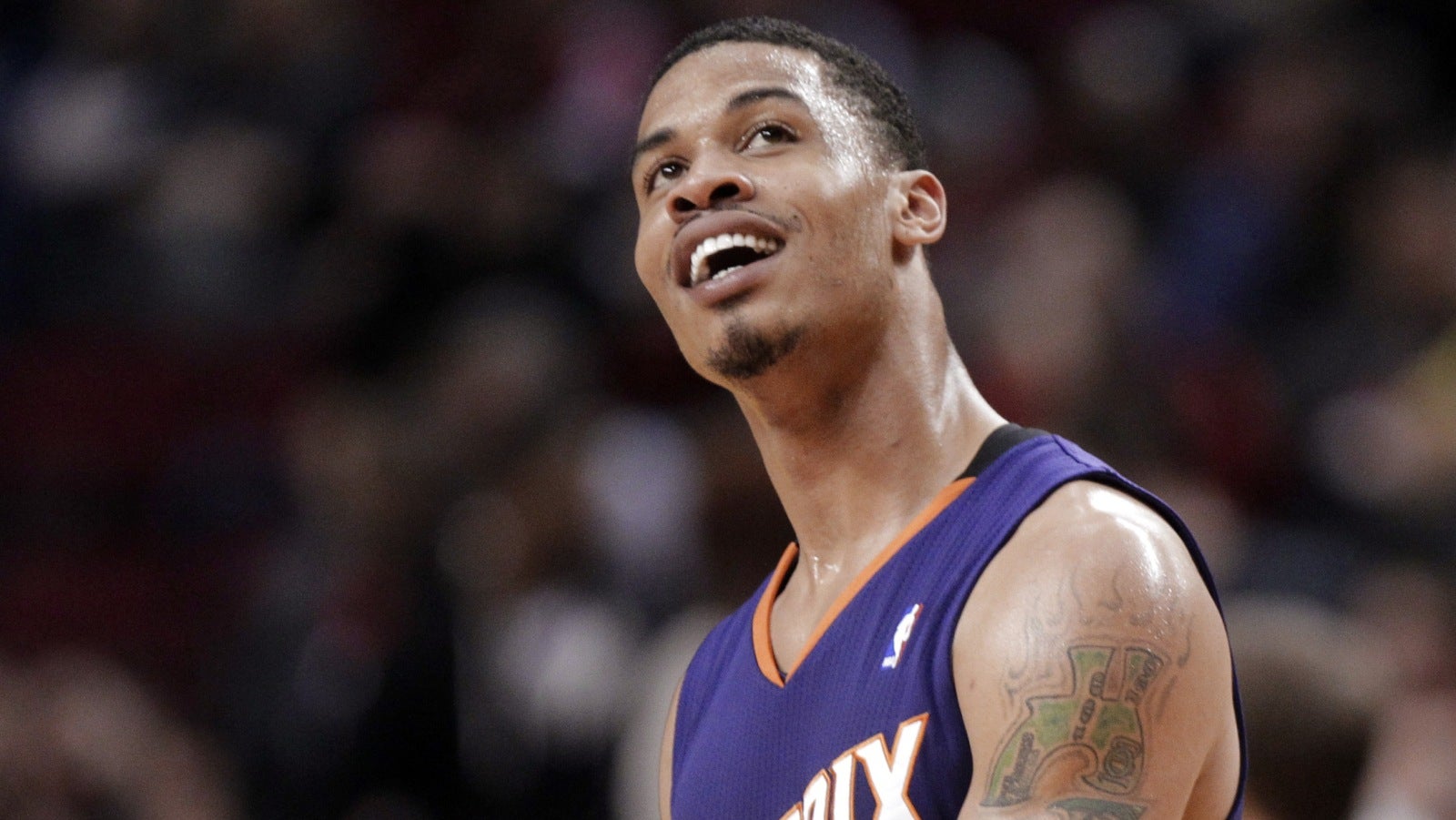 One of this season's many Gerald Green highlight events occurred last Friday night in Portland, where the levitating guard dunked a pass off of the backboard — from himself.
Despite his frequent orbital adventures, this maneuver was beyond ridiculous, but in an entertaining way.
Watching from the Suns bench, Hornacek's first thought was that Green simply was hoisting a difficult mid-range shot with a somewhat standard and reckless optimism.
"But when you saw how hard it was going to hit off the backboard," Hornacek said, "you knew he was up to something."
Yeah, way up.
"Those are the plays our guys get a kick out of," Hornacek said.
And sometimes it's a kick-start.
"When he's going good, our guys really look for him," Hornacek said. "That's smart, because if you're a passer, there's a good chance you'll get an assist."
Before scoring a combined 57 points in wins over the Trail Blazers and Thunder, Green had made only 39.2 percent of his field-goal attempts in the four previous games.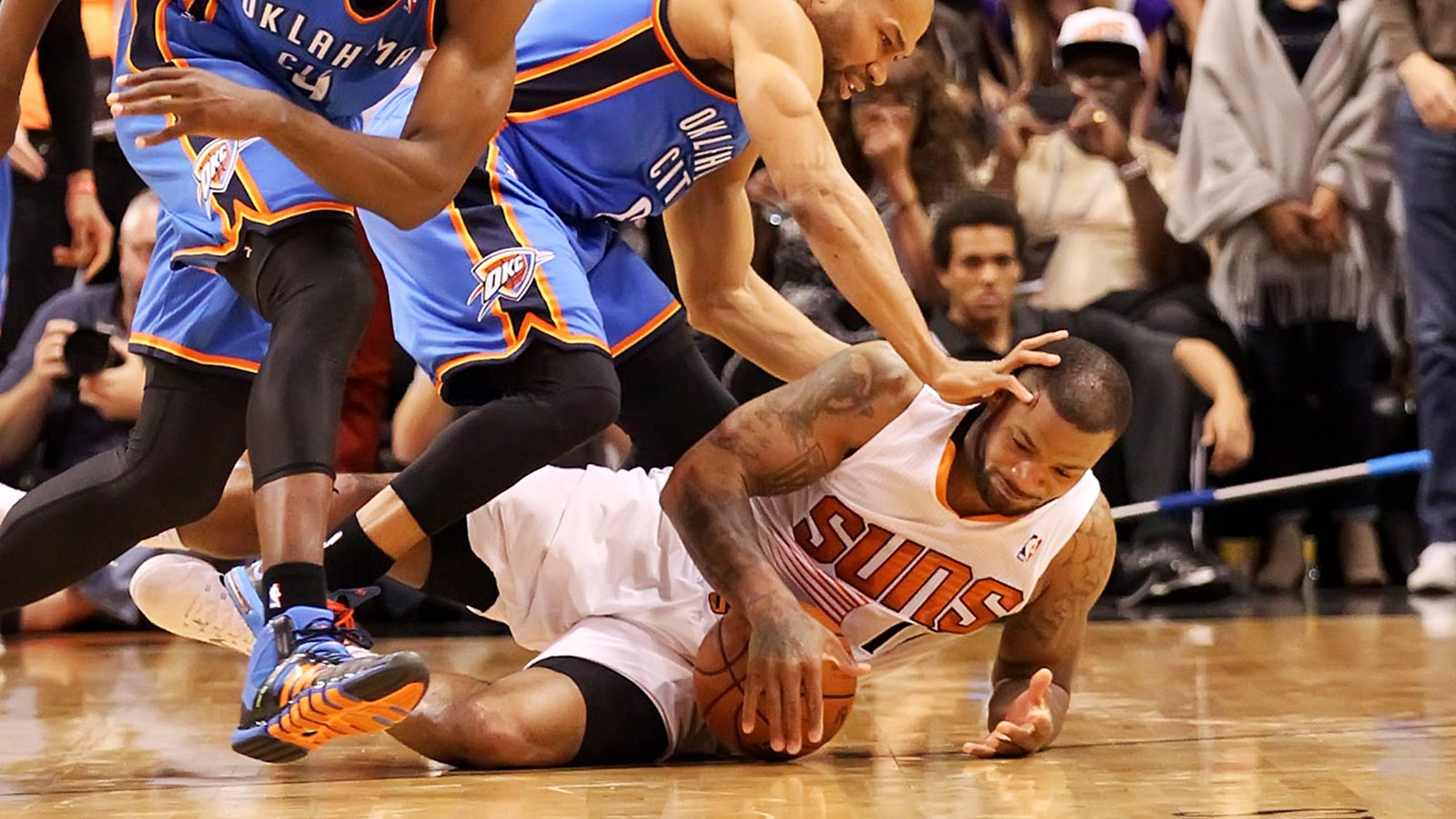 When asked which of his players qualifies as the most influential in the locker room, Hornacek was quick to respond.
"It's probably P.J.," he said of the bulldozing small forward. "We struggle in the first half, the coaches … we go into the coach's office to get ready to talk to the guys, we hear P.J. in there yellin' at 'em about doin' something. Sometimes we just stop and say, 'Let's just let P.J. go with it.'"
And Tucker's not bad at showing leadership on the floor, either. In Sunday's spirited and crucial game with OKC, his aggressive steal following Russell Westbrook's swat of an Eric Bledsoe layup helped preserve the win.
"He's always like that," Dragic said of a player who bounced around overseas before making it back to the NBA last season. "Even in practice, he's always battling. He's great for us. I've always said that, hopefully, he'll stay here for a long time.
"He's such a warrior, and we saw that tonight. He made some big shots, some big defensive rebounds for us, and he's such a nice guy and great player."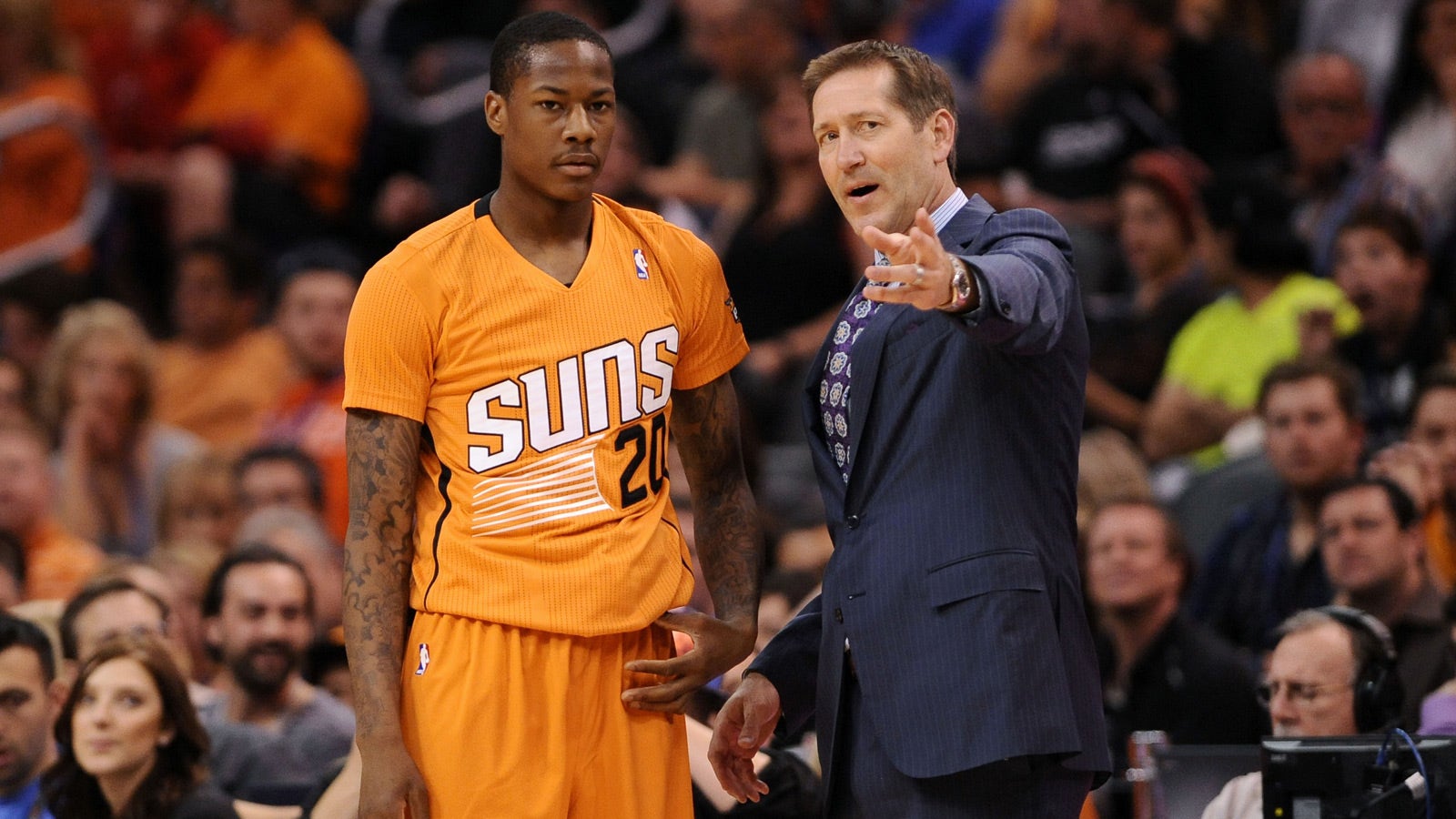 He's played in only 50 of the team's 77 games, producing an average of 3.3 points over a precious 10 minutes of court time. Meanwhile, the school he played for last season has this year's team competing in the national championship game Monday night.
But Suns rookie guard Archie Goodwin thinks his game is in a better place than it would have been had he stayed for at least one more season at Kentucky.
"Yeah, no question," Goodwin said, "for the simple fact that, in college, you have so much more to do as far as school and everything associated with it."
Although the common refrain suggests staying in college is the best method of player development, the 19-year-old disagrees.
"Here, all you do is basketball," Goodwin said, "so I'm in the gym a lot more than in college. In college, I was in the gym a lot, but it's different."
Those differences include instructional approaches and allowable time commitment. In college, rules limit how long coaches can invest in player development.
"They can only be with you for a certain amount of time," Goodwin said, "and then, in certain periods, they can't even be in the gym with you."
Despite having no regrets about leaving Kentucky early, he's still with the Wildcats in spirit … and for locker room bragging purposes.
"I'm really excited," Goodwin said. "I'm so happy for those guys. I hope they win it so I can talk about it to everybody in here."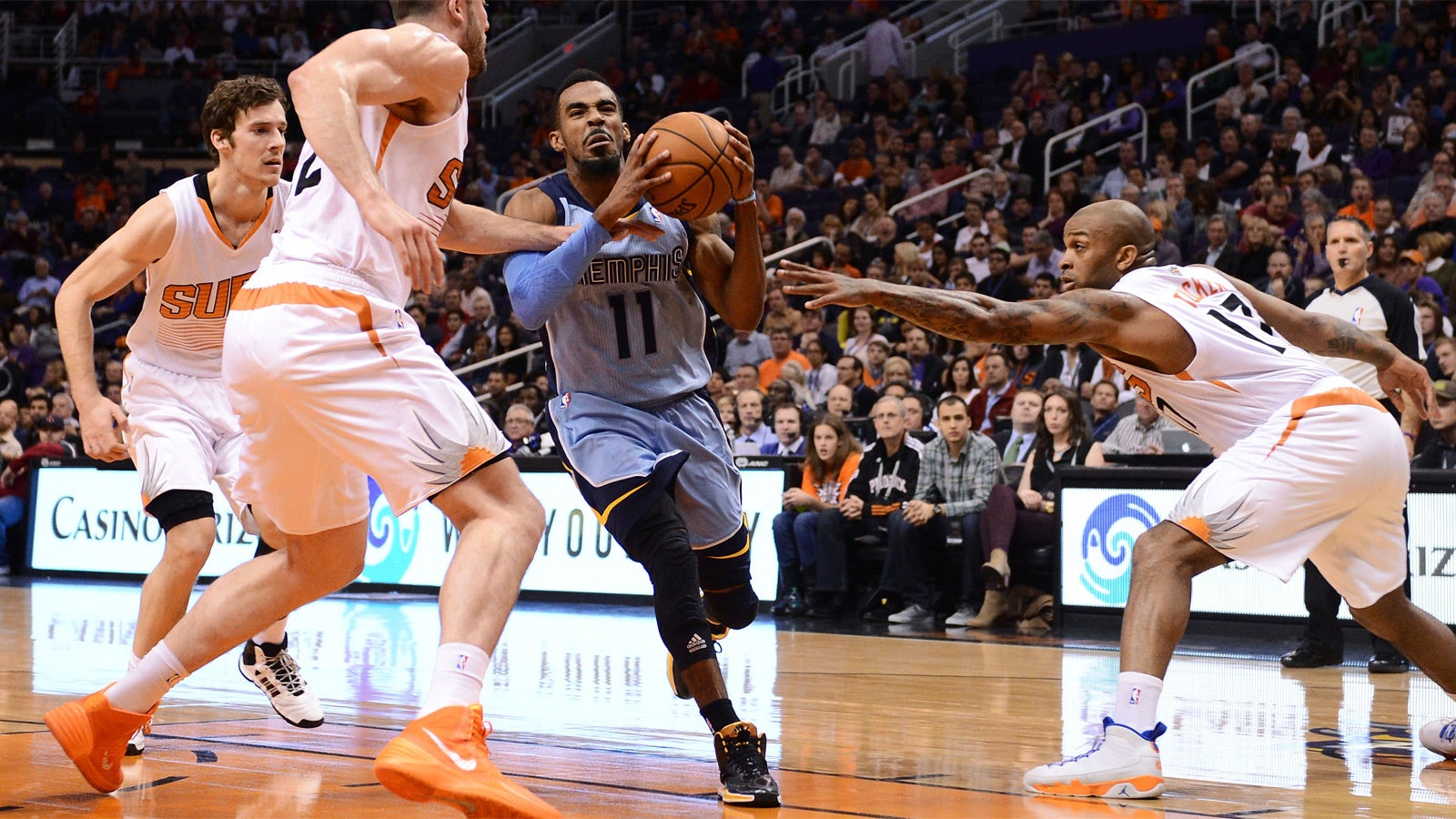 After the smoke from Sunday's rumble with the Thunder cleared, the Suns were sitting on the eighth seed in the Western Conference with five games remaining.
They're a half-game behind the seventh-seeded Mavericks and a full game ahead of the ninth-seeded Grizzlies, who have the head-to-head tiebreaker over the Suns.
The Suns have a three-game roadie this week with stops in New Orleans (Wednesday), San Antonio (Friday) and Dallas (Saturday). A looming showdown with the Grizzlies is set at US Airways Center next Monday, followed two nights later by a season-closing game against the Kings in Sacramento.
"It's all or nothing right now," Green said. "We don't have a month left to try and make up. We only have a few more games, so it's win or go home for us."
The Grizzlies, who lost by 20 in San Antonio on Sunday, have a home game with the Heat on Wednesday night. The dreadful 76ers will be in Memphis on Friday. The Grizzlies have the Lakers in L.A. on Sunday and that date with the Suns in Phoenix the following night. Their regular season will conclude with a visit from the Mavericks on Wednesday of that week.
The Mavs, who have four games remaining, play the Jazz in Salt Lake City on Tuesday and take on the Spurs in Dallas on Thursday. As you probably noticed, they close the season against the Suns and Grizzlies.
For drama, we're all set.