Suns spots: The difference makers
As we wait to see if Goran Dragic has impressed rival coaches enough to warrant selection among this year's All-Star reserves, let's jump into this week's edition of Suns Spots.
Well, beyond the obvious names of Jeff Hornacek and Dragic, we're looking at which players' performances usually define how the Suns fare.
For example, we probably shouldn't look at Miles Plumlee, who's been more efficient in games Phoenix loses.
The steady Dragic is pretty close to the same effectiveness in wins and losses.
You'd probably guess the shooting stroke of Channing Frye is a crucial barometer for the Suns, but he's been consistent both ways as well.
Gallery
If you just think "streaky," however, the Morris twins and Gerald Green should come to mind.
And although Marcus Morris could qualify as a measuring stick, the biggest fluctuation between winning and losing among rotation players is seen in Markieff Morris and Gerald Green.
Green, who was deadly in Monday's 30-point performance at Philly, shoots 48 percent from the field in victory and a chilly 39 percent in defeat. His scoring averages are 14.8 (wins) and 12.6 (losses).
Markieff is on an even more rollicking rollercoaster, making 54 percent of his field-goal attempts (15.3 points per game) when the Suns win and only 39 percent (9.2 points) when they lose.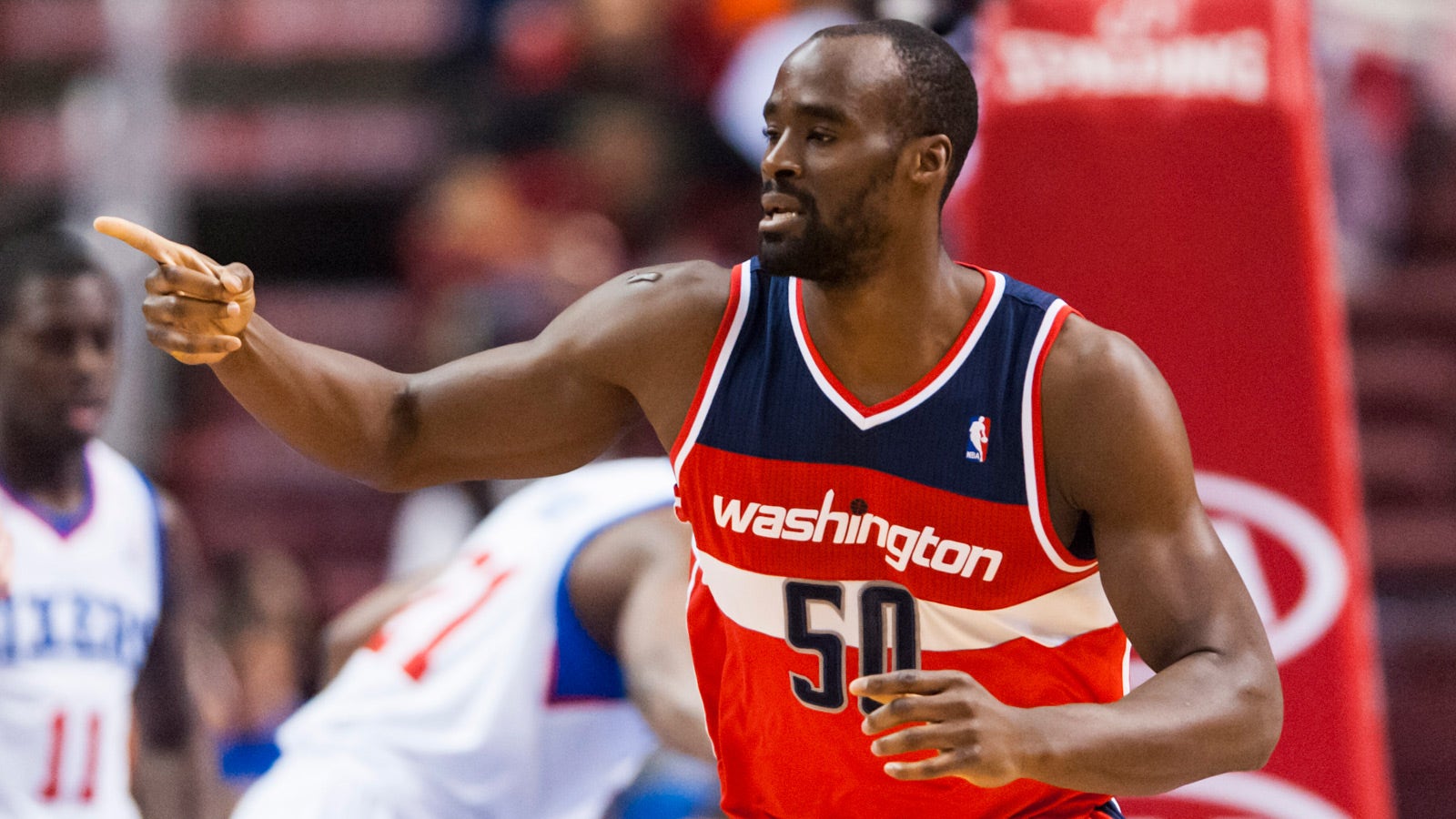 We're referring to Emeka Okafor's expiring contract, the injured post player whose dying deal was sent to the Suns (along with a first-round draft pick, of course) by the Washington Wizards in the Marcin Gortat transaction.
In a recent story on Yahoo Sports, it was pointed out that with the season half completed, an insurance policy kicked in to cover 80 percent of the remainder owed to Okafor. This means a team that acquires Okafor before the trade deadline will rake in a $5.7 million insurance payment.
This sweetheart of an expiring contract is obvious catnip for teams looking to sidestep the luxury tax. It also inspired another round of speculation regarding the Suns' interest in adding talent to boost the current playoff push.
Having again figured out how to temporarily survive without Eric Bledsoe, the Suns have won four of their last five games and are sitting on the Western Conference's seventh seed with two games left in their four-games-in-five-nights road trip — which continues Wednesday in Milwaukee (6 p.m., FOX Sports Arizona). They're a half game behind Golden State for sixth and two games behind fifth-seeded Houston. With the caveat that the Suns would not add a player incapable of helping them down the road (as well as right now), it makes us wonder where Phoenix might be looking.
Backcourt firepower to replace that of Bledsoe might be obvious, but the overriding question is whether there is anyone who qualifies?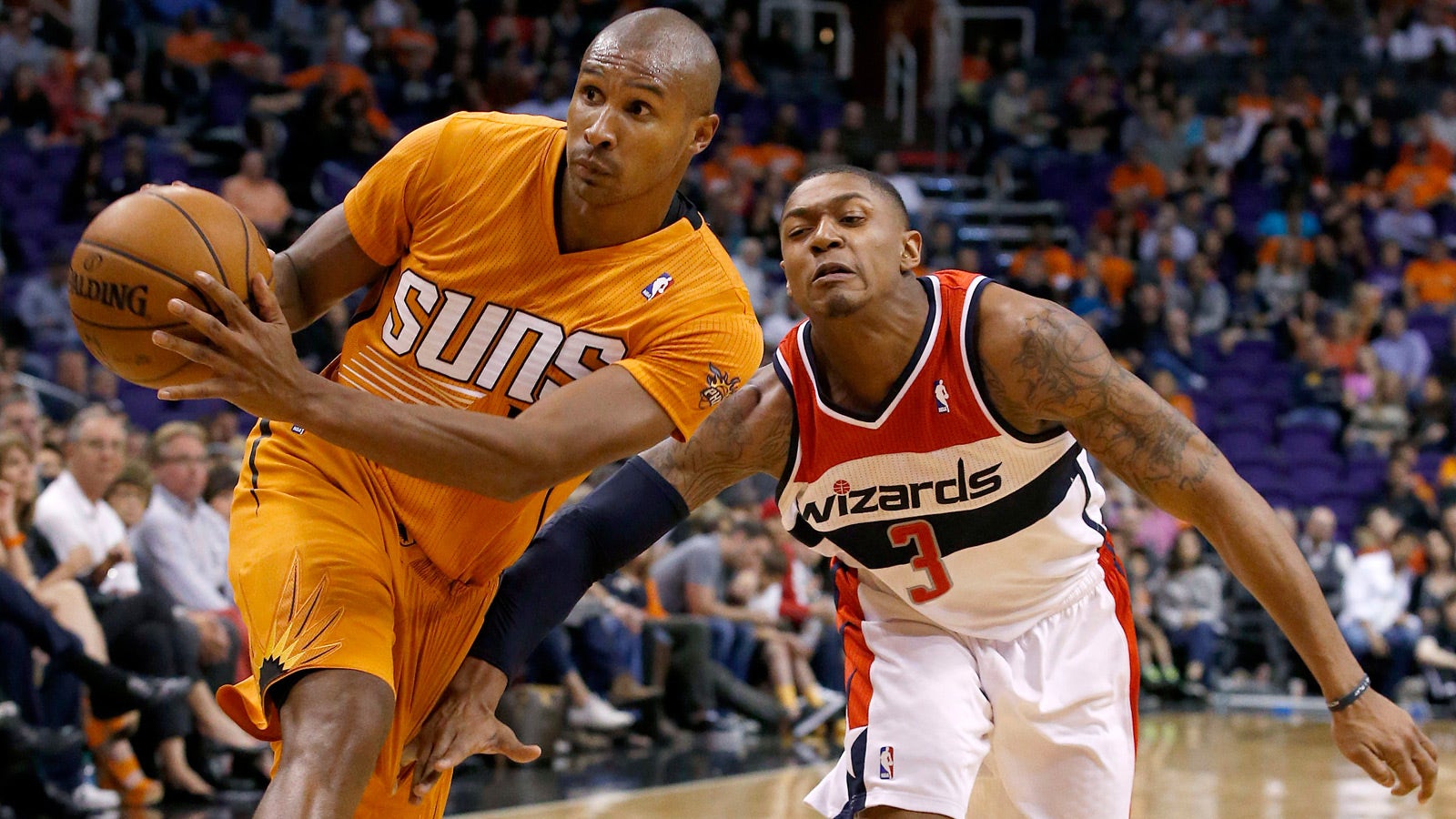 If the blur you're wondering about is Leandro Barbosa, the answer is yes.
The veteran guard, who had been working on back-to-back 10-day contract, was signed by the team Tuesday for the rest of the season.
Barbosa does provide a measure of dribble penetration that's needed to supplement Goran Dragic's basket attacks. And through nine games, LB has given the Suns 8.7 points in 21 minutes per game.
But he's converting only 40 percent of his shots from the field, including a frosty 17 percent from behind the 3-point line. His effectiveness has been limited (it certainly seems) by that sore right shoulder.
With a corresponding reluctance to pull from deep — and opponents not exactly failing to notice — defenders are giving Barbosa more room, making it difficult for him to get into the lane.
His ability to score in transition, however, doesn't hurt, and the draw-kick slack has been picked up a bit in half-court sets by reserve point guard Ish Smith.
If Bledsoe is able to return and be anywhere near his previous level of effectiveness, Barbosa — if and when the shoulder becomes a non-factor — still should be able to supply a bench boost.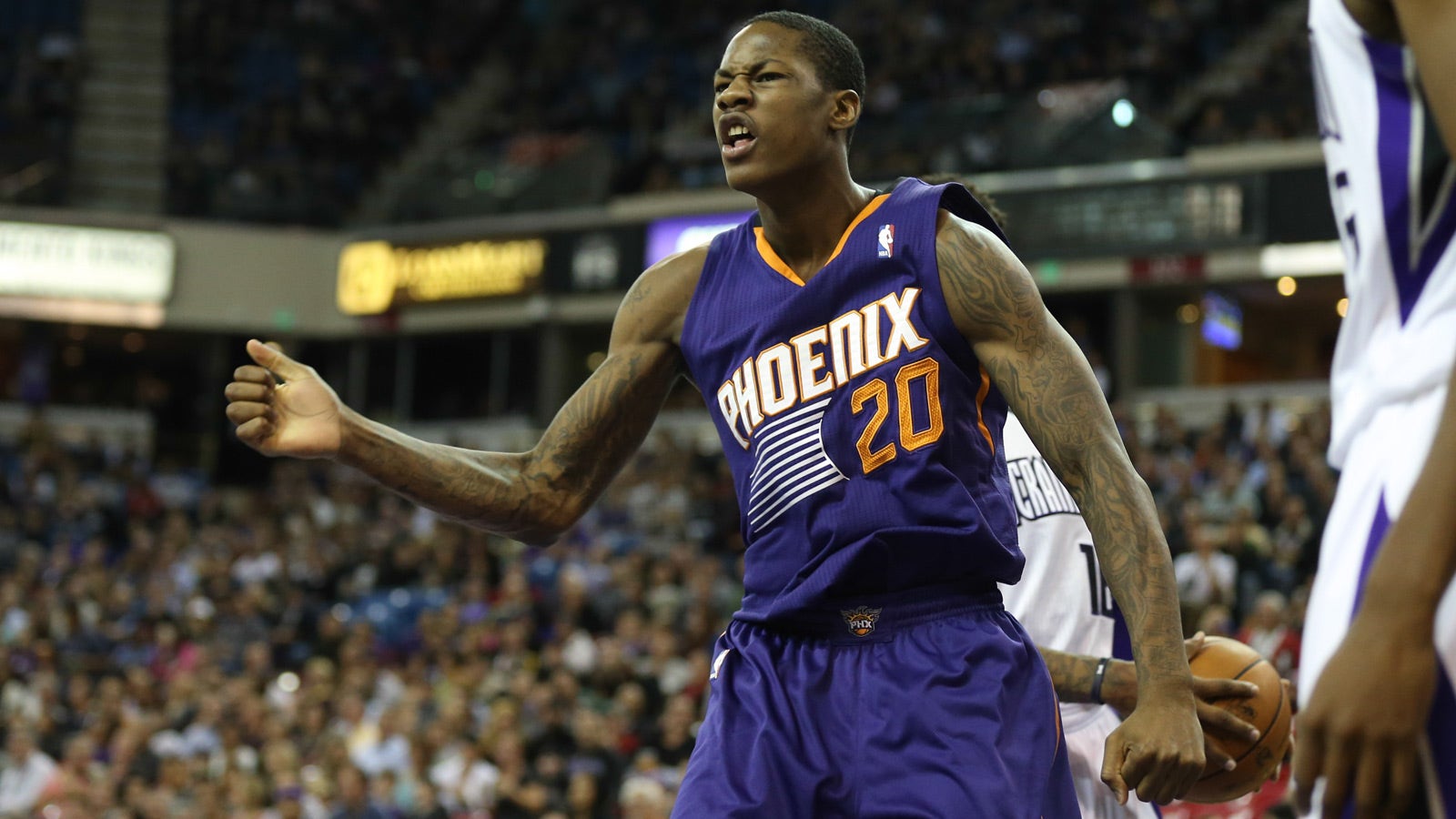 Based on the numbers he provided in two games working for the Bakersfield Jam, we'll give Archie Goodwin an A-minus.
The 19-year-old rookie shooting guard from Kentucky scored 32 points in his first D-League game and followed that with 27 the next night.
Gallery
Goodwin really filled the stat sheet in that first appearance, making 15 of 18 at the free-throw line and grabbing eight rebounds. But he missed 15 of 22 shots from the field, committed four turnovers and fouled out. He was a solid (for him) 3 of 8 from 3-point range in the opener, and made 2 of 4 attempted 3s in the second game.
Archie cut his turnovers to two and was 10 of 18 from the field in his second D-League Game 2 — giving him a total of 17 for 40 (42.5 percent).
Goodwin's inconsistent jumper suffers from the unusual technique of moving the ball from right to left as he's rising to take the shot. He also struggles to generate adequate trajectory on his shot by not driving his elbow above his eyebrows.
But beyond these shooting issues, the Suns are attempting to help Goodwin improve the decisions he makes once he gets past the first defender. With his quickness and long first step, beating one defender isn't much of an issue; reading the help defenders and making the proper play is something Goodwin must improve on, especially if he continues to struggle from the perimeter.
His defensive potential, motor and competitive instincts do suggest that being patient should be rewarded.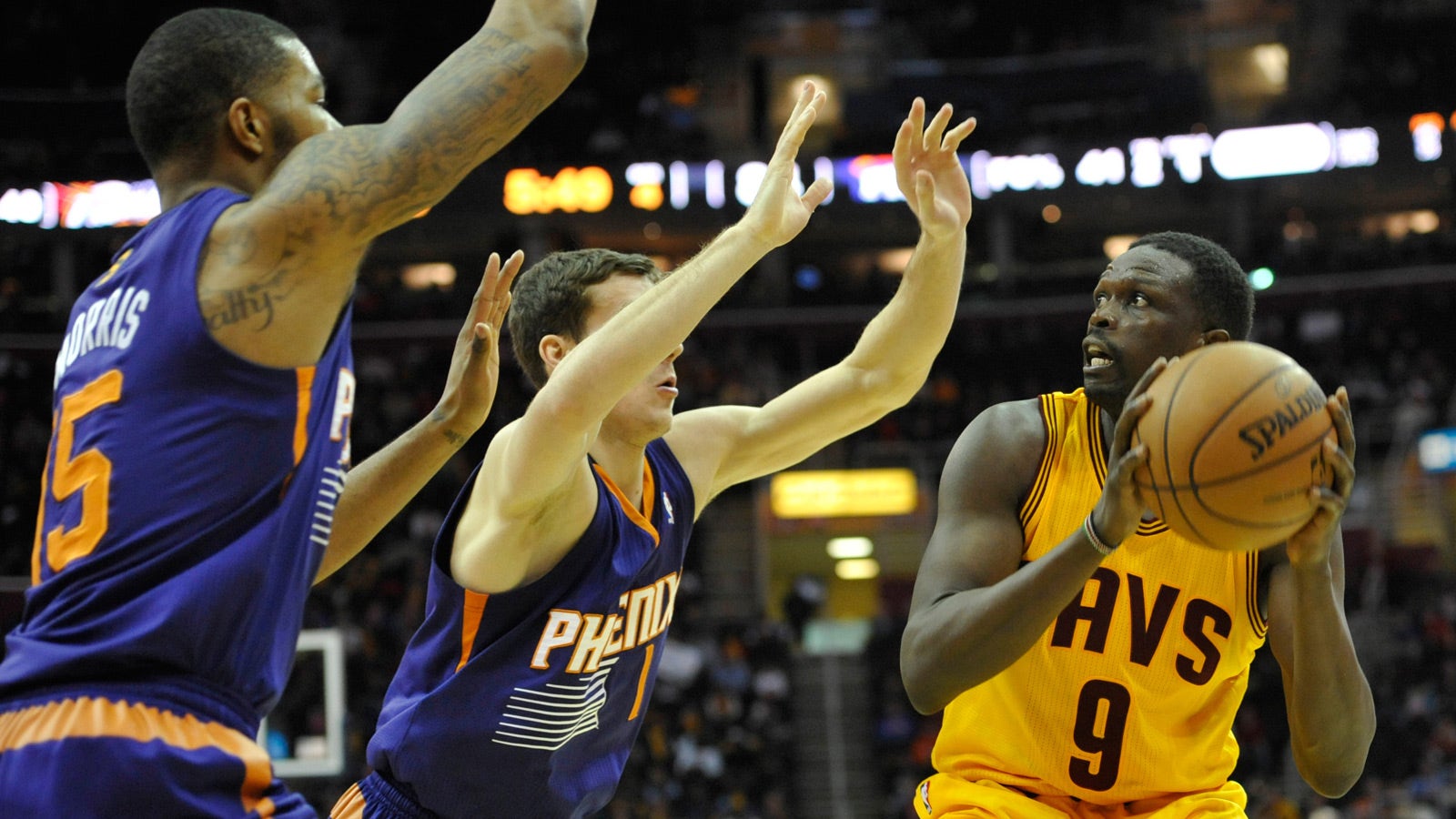 Relative to recent seasons, the Suns are in virtual lock-down mode on defense.
But Sunday's first-half stagger in Cleveland reportedly inspired a strong half-time scolding from assistant coach Mike Longabardi.
Longabardi, who fills the Suns' position in what passes for an NBA defensive coordinator, apparently provided enough verbal motivation for Phoenix to hold the Cavaliers to six points in the third quarter.
On the season, the Suns are 17th in points allowed per game. But, for reasons of varying tempos, we don't care about that. But we do care that the Suns are a solid ninth among NBA teams for effective field-goal percentage defense.
This suggests that even though they're only 11th in overall field-goal percentage defense, their ability to choke off the 3-point line (fourth best in the league) helps them become more efficient.
Unfortunately, checking in at a woeful 28th in defensive-rebounding efficiency has prevented Phoenix from rising higher than 12th in overall defensive efficiency.