Suns spots: The Bledsoe lessons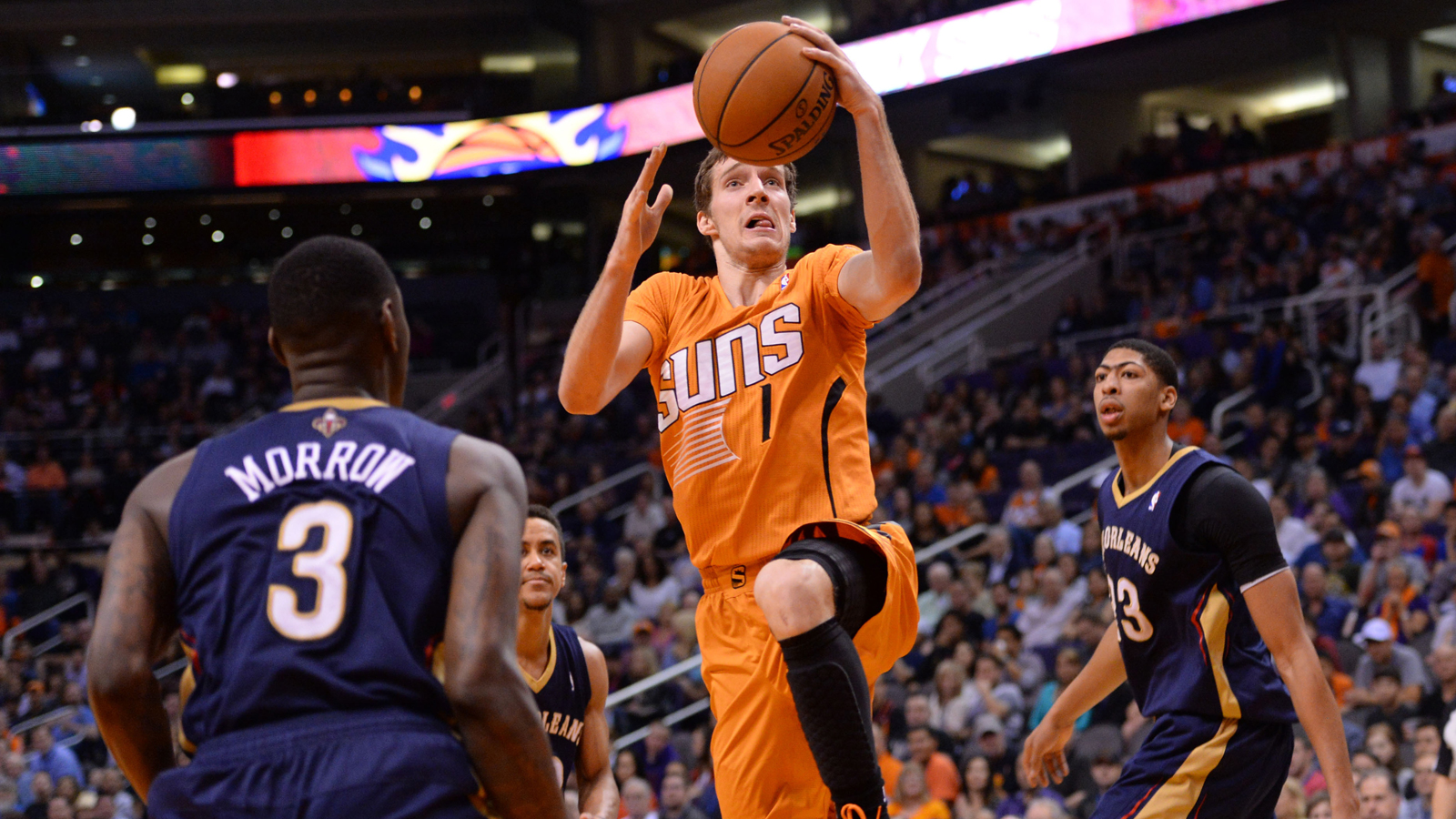 While our countdown continues for the second coming back of Eric Bledsoe, this week's edition of Suns Spots looks at what we've figured out while he was away.
After adapting his game (with great team success) to working off the ball alongside Bledsoe, Goran Dragic became a star as a solo point guard.
His scoring and shooting efficiency increased to unprecedented levels in January and February, while the league was forced to take notice.
The Dragon widely was regarded as this year's most prominent All-Star snub, and every coach the Suns competed against gladly accepted opportunities to sing the lefty's praises.
There's also been a chorus of hosannas from national media watchdogs (one prominent opinion-giver credited Dragic with excessive craftiness to help overcome his lack of blow-by speed … go figure) and a growing appreciation from the locals.
But while Dragic kept the Suns in the playoff chase through a fierce level of effort and rare humility, the responsibilities have taken a toll.
His historically crusty defense has suffered the expected drop that accompanies a monster workload on offense. Although he never did dig in like an elite stopper, finding Dragic in more than a reasonable defensive stance has become rare.
And since the start of March, his offensive efficiency has dipped from January and February levels. He's gone from 52 percent shooting in January to 56 in February and 48 in March. Considerable credit is due the increased defensive attention from those admiring coaches.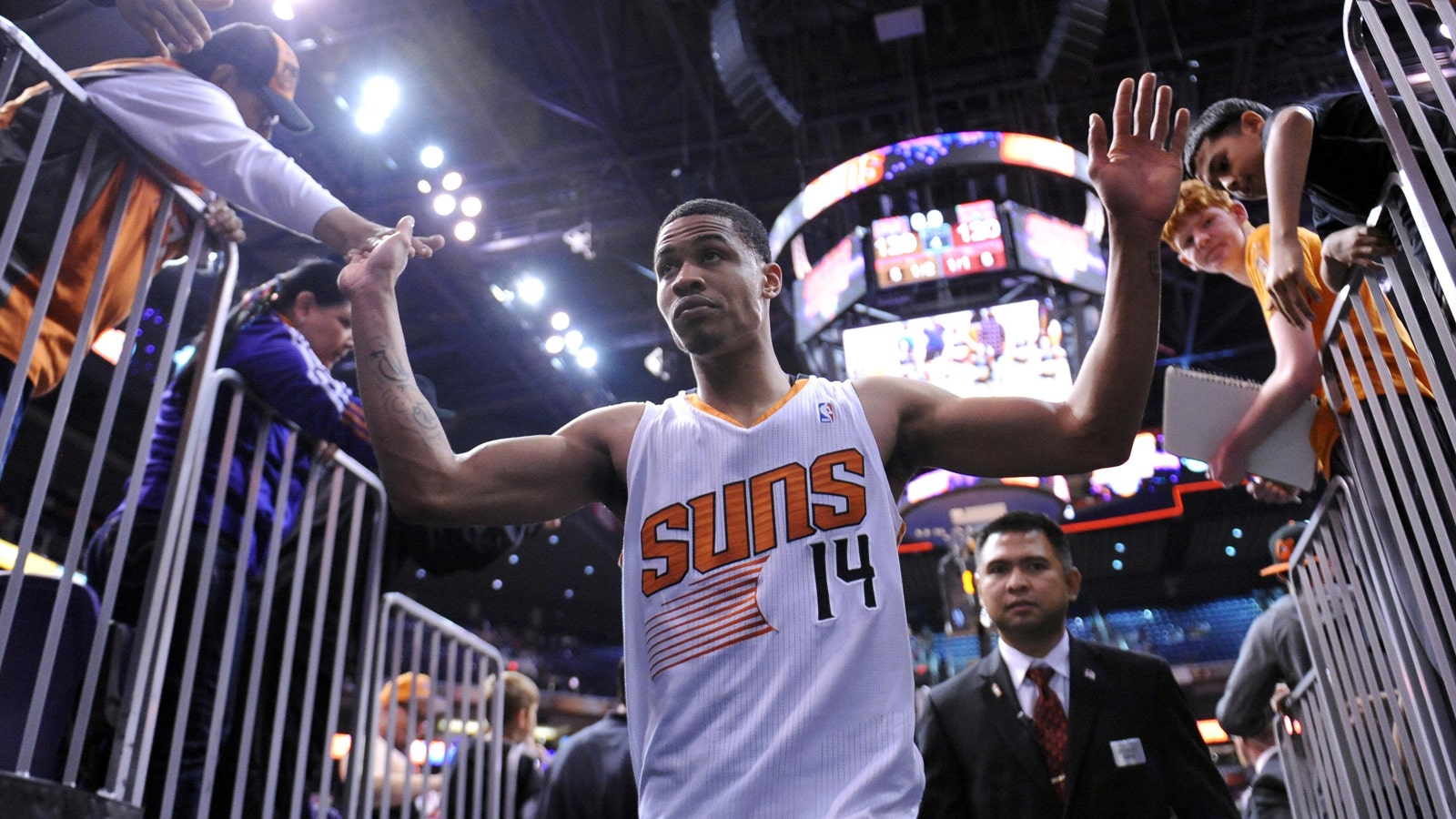 Before Bledsoe's knee injury, we had come to think of Gerald Green as the former preps-to-pros whirlybird who's finally finding a home for his intermittent offensive salvos.
After plying this incomplete craft in several American cities and a couple of distant continents, Green had responded to Coach Jeff Hornacek's mandate of letting players do what they do.
Given this latitude to explore his inner shot-maker, Green provided the Suns with someone capable of bouncing off the bench and gunning holes in the opposition's second unit.
But starting in place of Bledsoe, the 6-foot-8 two-guard has offered evidence that he might be a prominent part of what's become known around these parts as The Next Great Suns Team.
In this role that began at the start of the calendar year, Green has scored 20 or more points a dozen times, including four games of more than 30. This includes last weeks' 41-point eruption — highlighted by a 25-point third quarter — in a revival victory over the Oklahoma City Thunder.
Along the way, however, Green has developed an ability to drop his hips, get his shoulders a bit lower and use this leverage to attack the basket with more success. Once he arrives near the rim, his ability to elevate has become a figurative reminder of what happens when talent collides with effort and positive direction.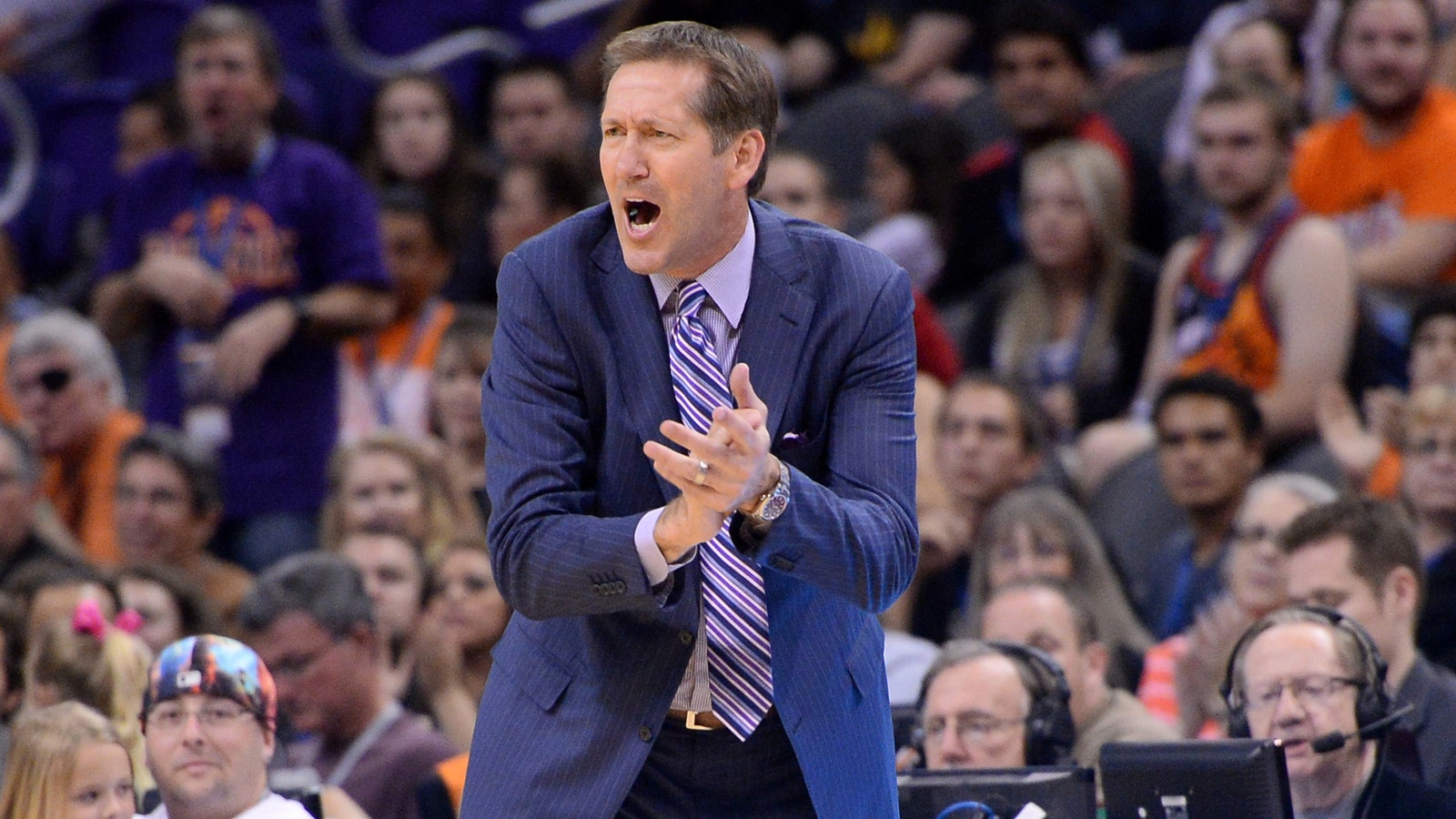 The Suns are 17-16 following Bledsoe's injury, assuring basketball followers that, like other coaches, Jeff Hornacek seems a lot smarter with better players around.
But understanding how difficult playing above .500 in the Western Conference is without a relative star player means Hornacek's recent work might be more impressive than the previous run of 19-11.
Gallery
The task of beating really good teams with (mostly) players that didn't exactly begin this season on anyone's list of coveted assets has required tweaking in many areas.
In recent weeks, the obvious concern has been a generous defense. Including Tuesday's breakdown against the Clippers in Los Angeles, the Suns have allowed opposing teams to shoot 50 percent or higher in seven consecutive games.
Not having Bledsoe to at least limit dribble penetration has been foremost in the minds of observers. And slippage in offensive efficiency from designated rim protector Miles Plumlee (more on him in a jiffy) has caused the Suns to borrow from the defense to keep the scoring at competitive levels.
Although it's the responsibility of a coaching staff to put the team in position to succeed, coaching effort and focus (especially at the 82-game NBA level) seems nearly impossible to accomplish.
Not everyone is Tom Thibodeau in terms of demanding and receiving team defense. But not everyone has an elite basket-area performer/leader/communicator the equal of Joakim Noah.
With Bledsoe returning and a playoff spot still in seizing position, it's up to the players to seriously upgrade their defensive awareness.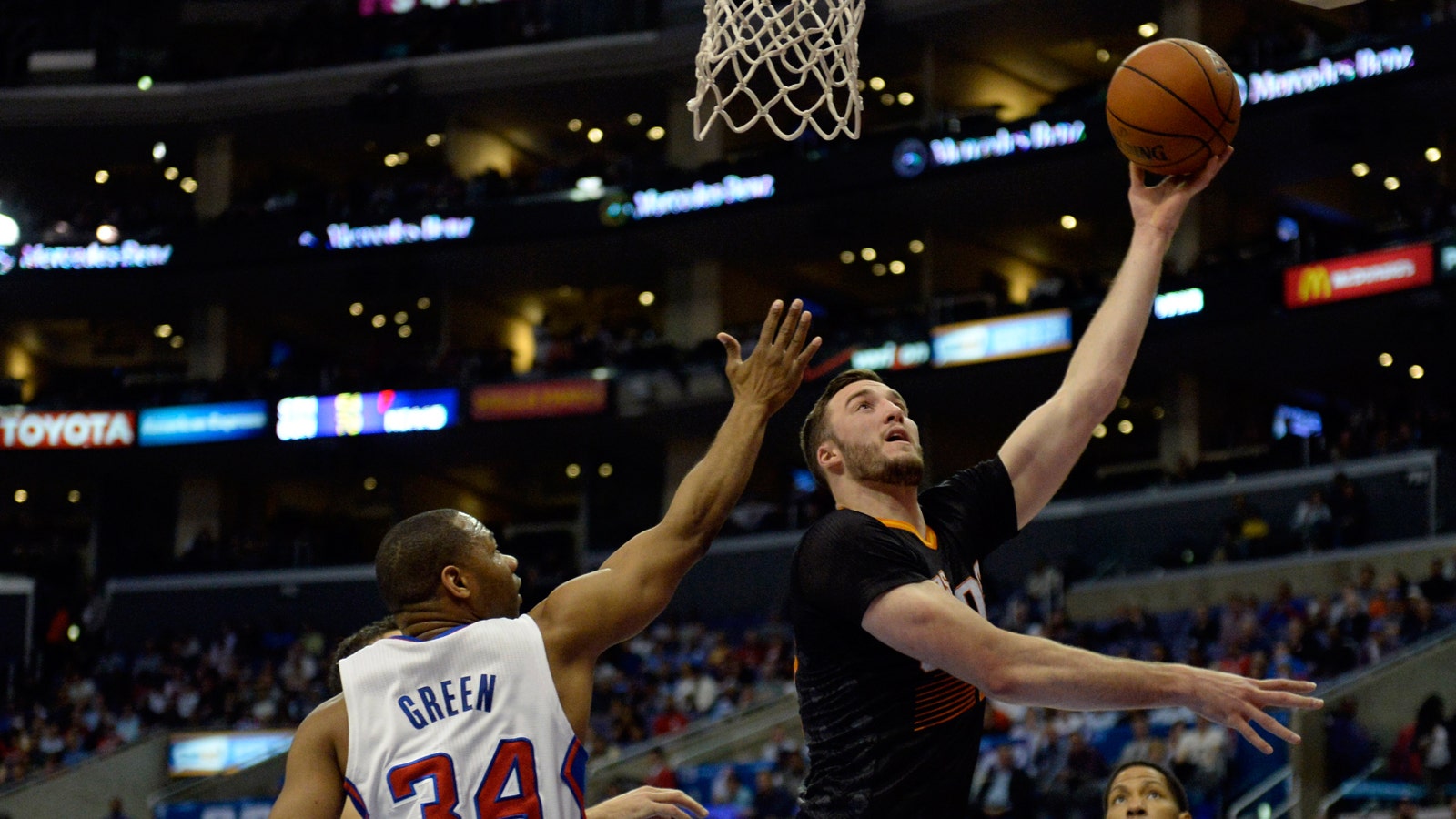 Since December, second-year Plumlee has been making his descent from unexpected, roll-playing star to the guy we rarely see late in the fourth quarter.
It certainly is difficult to maintain your productivity when the minutes decrease, but it's tricky for a coach to keep you on the floor when others are performing better.
That's true even if the other players aren't card-carrying centers.
Let's go back to December, an exciting month when Bledsoe was patiently operating behind Plumlee ball screens and either doing a decent job of making jumpers or making lob passes when his big man rolled to the rim.
Plumlee converted 55 percent of his field-goal attempts that month. This number slipped to 47 percent in January and 45 in February.
With Dragic a bit less likely than Bledsoe to look off defenders well enough to make a successful pocket pass or lob to the slipping/rolling Plumlee, the percentage-boosting dunks have happened less frequently.
And the jump hooks (made with either hand during the glory days) haven't been falling with similar regularity. Perhaps recognition by the opposition has created more contested attempts and a need to better develop a counter.
But bending the rim a few more times might have a way of boosting Plumlee's confidence in other areas.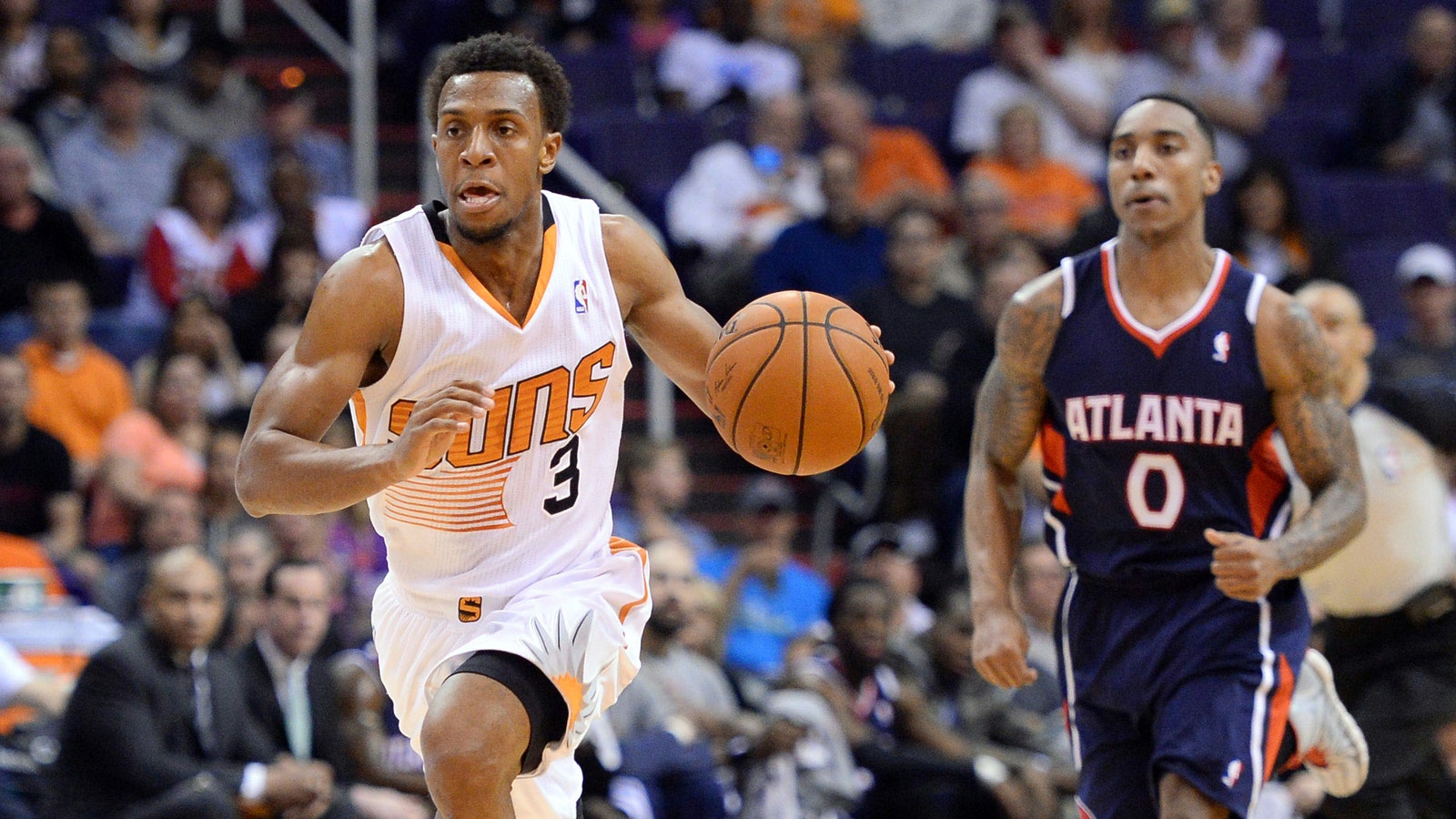 More importantly, backup point guard Ish Smith pushes the pace to levels Hornacek doesn't receive even from Dragic.
Bledsoe, you might recall, rarely ran the ball into the front court after an opponents' made field goal. The Suns, eager to have a secondary set option if the first option fizzles, certainly have that opportunity with Smith on the floor.
In addition to demonstrating crazy acceleration with the ball, Smith has offered the ability to change speeds and either get to the cup or find teammates for open shots.
He also has the quickness, strength and tenacity to fight over ball screens against some of the best point guards on the planet. Smith also has made major contributions as a rebounder.
But, unlike Bledsoe, Smith's ability to penetrate is not abetted by the ability to finish drives at a high rate or make open jumpers at anywhere near acceptable percentages.
His effort and pace-setting capacities have made Ish a valuable asset in this playoff chase.
His inability to make defenders play him as a legitimate scoring option has limited his playmaking for teammates.