Suns spots: Missing Bledsoe edition
Now that we're swimming in meniscus minutiae, here's the Missing Eric Bledsoe edition of Suns Spots.
According to the Suns' media release, the nature of the surgery on Bledsoe's right knee will enable the 24-year-old point guard to "pursue a possible return to action" this season.
The surgery, referred to as having "involved meniscus cartilage," was not categorized as a repair job (a procedure Bledsoe had on the same knee in 2011). With "repairs" requiring a longer recovery, that would have eliminated his participation for the rest of this season.
But there are quite a few variables at play.
With Bledsoe closing in on restricted-free-agent status, he and agent Rich Paul need to assess just how Eric's first 24 games as a Sun might have impacted his market value. Bledsoe is averaging 18 points, 5.8 assists and 4.3 rebounds per game as a Sun; those numbers certainly should command big compensation.
The knee issue complicates things, of course. Meniscus removal may enable Bledsoe to return in time to demonstrate he's still capable of putting up swell numbers — at least long enough to cover the length of his next contract.
But the potential for a less-productive demonstration, coupled with the Suns' uncertain position in the Western Conference standings when he returns, makes this comeback a bit murky.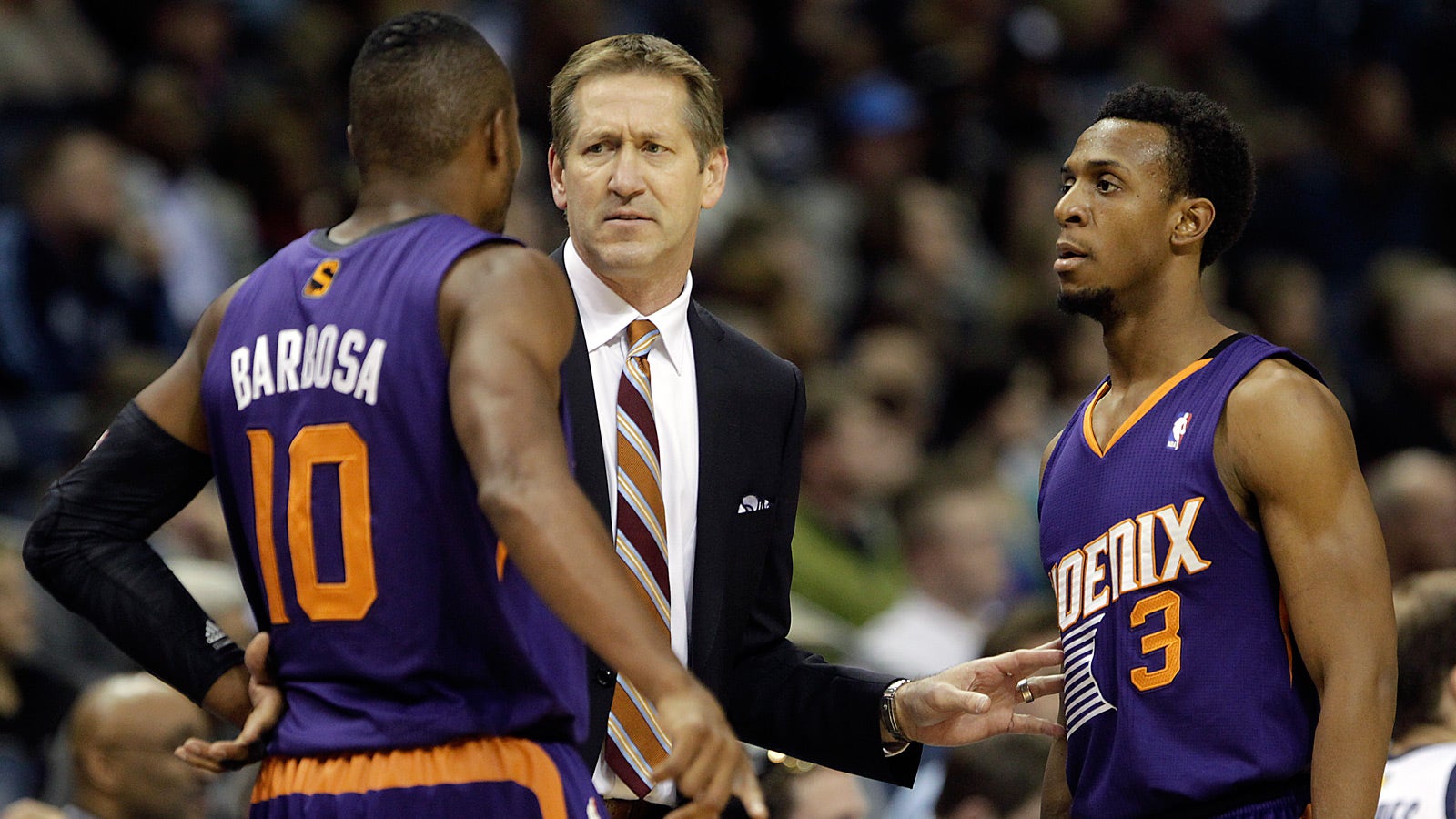 Before comparing the Suns' efficiency levels during the last seven games Bledsoe played and the seven since (the team is 5-2 and 2-5, respectively), it should be note there may be several confounding issues.
The Suns worked their last five games on the road; during the previous seven with Bledsoe, they had four games at home.
It also should be pointed out that all seven post-Bledsoe dates were with teams sitting at .500 or below. His seven-game stretch before the injury featured road showdowns with the Golden State Warriors, Denver Nuggets and Los Angeles Clippers. Visitors to U.S. Airways Center included the San Antonio Spurs and Dallas Mavericks.
Anyway, with game-to-game tempo differences making us less interested in points per game, let's look at the Suns' field-goal percentages during each seven-game span.
With Bledsoe helping Goran Dragic run the Phoenix show, the Suns made 44.8 percent of their shots, including 36.8 percent from 3-point distance. These numbers include rough outings against the Spurs and Warriors.
In the seven games since, the Suns have made 40.7 percent of their shots from the field, including 33.8 from 3-point range.
Coach Jeff Hornacek's Suns still lead the league in fast-break scoring per game, but their average (with only 13.7 over a three-game span) has dropped a full point (to 18.8) since Bledsoe left the lineup. The recent transition troubles also can be traced to having played four of the top rebounding teams in the league.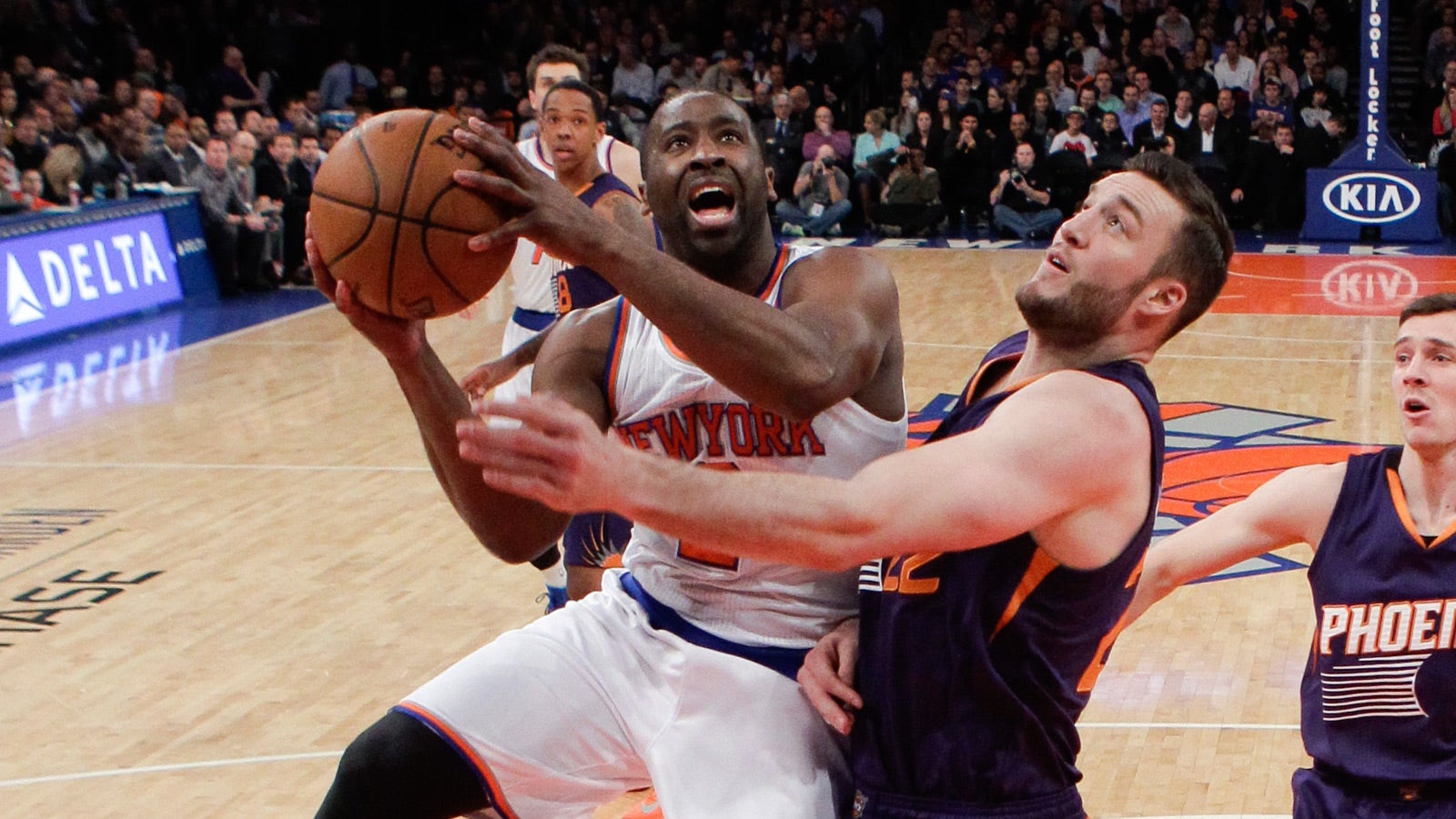 Without Bledsoe pressuring the ball at the point of Phoenix's defensive attack, the opposition has been able to operate more efficiently with the ball. The absence of his ball-hawking makes it easier to start an offense early and from a better angle.
But before looking more closely into this, we should remind you the Suns weren't exactly climbing the league's defensive-efficiency ranks during their rise up the standings.
Gallery
They were making stops at crucial, game-winning moments, but the early season focus on defense seemed to slip.
Even with Miles Plumlee providing an aggressive approach to rim protection, Phoenix had been allowing points in the paint at a rate similar to last season's collapse.
They rank 27th among NBA teams in giving up points in the paint (46.6 per game), and a stretch of three without-Bledsoe games saw that number hit 54 points per game. Of course, it's difficult to quantify how much of that can be blamed on less resistance on the perimeter and how much to other factors.
Ish Smith has stepped into the No. 2 point guard role and is pretty solid guarding the ball and going over screens. But he isn't playing similar minutes, so his defensive contributions aren't as broad.
In the seven games since Bledsoe's injury, all contested against losing teams, the Suns are allowing the opposition to shoot 46 percent from the field.
In the seven games against the likes of the Spurs, Warriors, Clippers, Nuggets and Mavericks, they were holding the opposition to 43.1 percent shooting.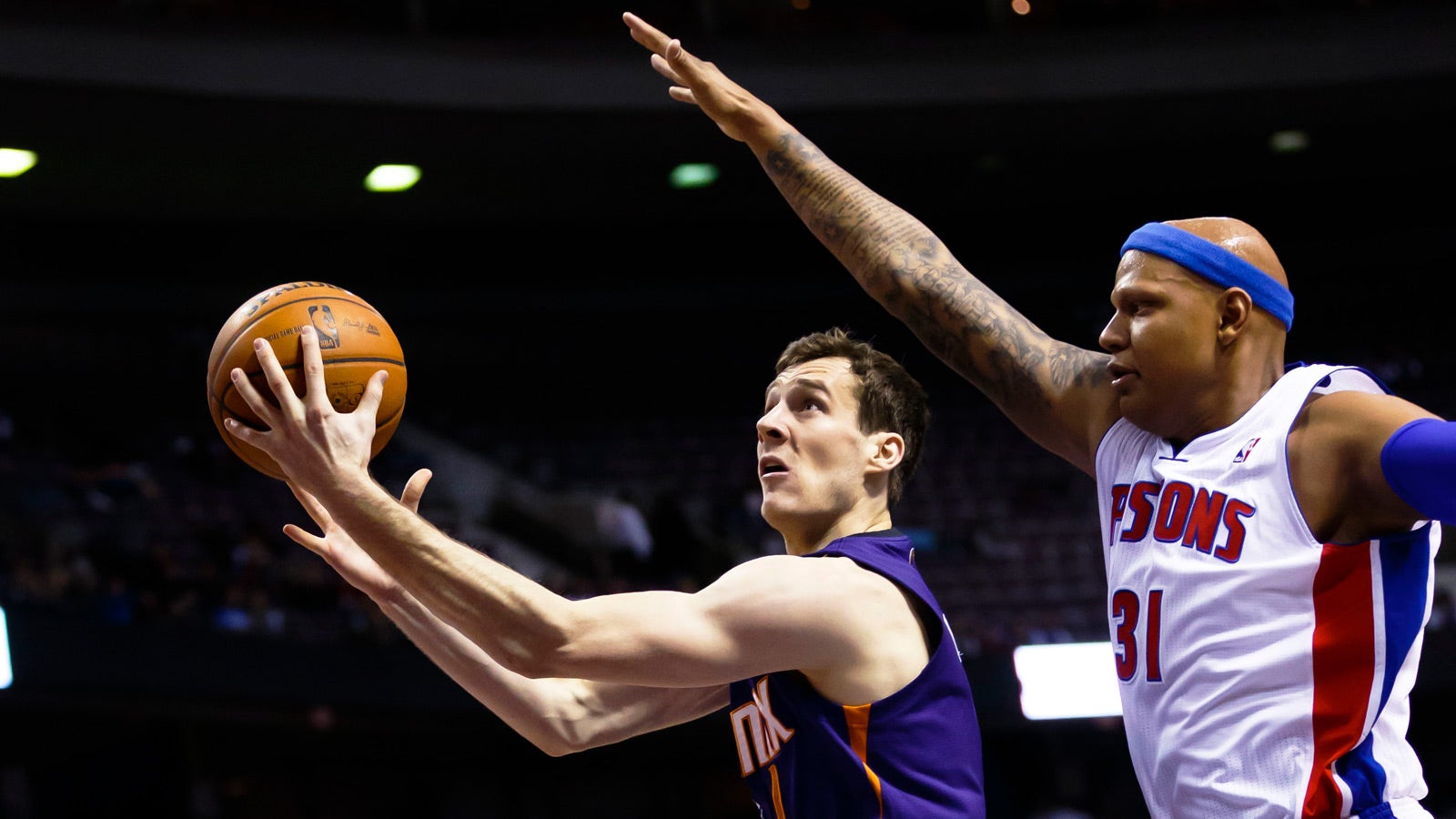 While the Suns' offense has been far from perking since Bledsoe's injury, his absence has yet to negatively impact the stat lines of Goran Dragic.
Although having The Dragon around to occupy defenders and create opportunities for the other Suns works pretty well with Bledsoe, Dragic has been operating even more efficiently in the last seven games.
He did knock in 10 of 15 shots in a 26-point salvo against the Los Angeles Clippers in Bledsoe's last game. But combine that sleek performance with the other six that preceded Bledsoe's injury and we see a different level.
In those seven games, Dragic averaged 16.4 points (not unexpected with another dominant ballhandler on board) but made only 45 percent of his shots from the field, including a dismal 16.6 percent from 3-point range. He handed out 38 dimes in that run and committed 20 turnovers.
In the first seven games since Bledsoe went down, Dragic (who had a career-high 33 points against Memphis in the first game), is averaging 22.0 points, knocking in 48.2 percent of his shots overall and 50 percent from beyond the arc.
He's recorded 43 assists and 18 turnovers.
As suggested earlier, however, the opponents and corresponding variables are different over each seven-game examination.
Draw conclusions at your own risk.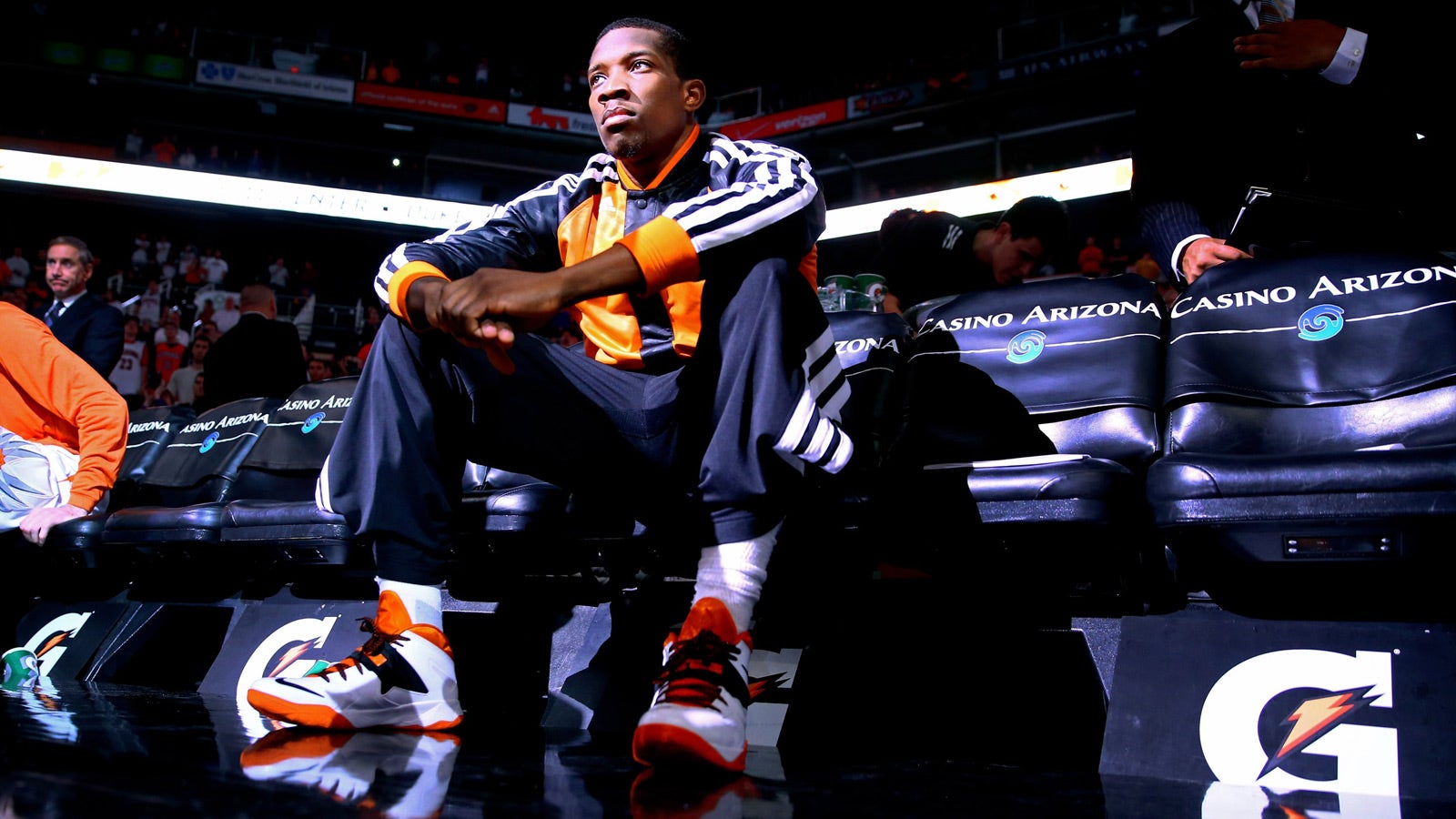 The Suns' struggles without Bledsoe are caused by more than just the absence of a really important player.
Even though they adjusted while he was out with that shin bruise, the Suns now must re-learn how to thrive without him.
Losing a starter affects the rotations of the starting lineup and bench, of course, forcing players to step up and perform out of what probably had become comfort zones.
But for the sake of projection, let's assume the worst — the recent seven-game period will be replicated the rest of the season, Bledsoe won't return and nobody takes up the considerable slack.
At that rate, the Suns would finish around 34-48. If the rest of the NBA continues on its current pace (something that, admittedly, is very farfetched), Phoenix would land very near 13th in the NBA Draft-defining ping-pong-ball derby.
Looking at extremely premature draft-talent projections, the Suns (with their own pick) could be in range for a player such as Michigan sophomore Glen Robinson III.
While he's a fine athlete with nice potential, Suns fans can be excused for rooting for a Bledsoe recovery and a team-wide rally.