Suns spots: Guarded optimism
With Phoenix sitting on the Western Conference's seventh seed, here's this week's edition of Suns Spots.
It is if you're the Suns and Leandro "The Brazilian Blur" Barbosa is available to eat up some of the minutes that were previously going to now-injured guard Eric Bledsoe.
In five games since returning to Phoenix (he missed two games with a shoulder injury), the veteran has provided the Suns with 10 points per contest. His modest 40 percent marksmanship was boosted by going 8 for 15 in a 21-point game in New York as well as Sunday's 6-for-13 effort (all of the makes were on drives) in a victory over the Nuggets.
"I think that could be a big weapon for us as we move forward," Suns coach Jeff Hornacek said of Barbosa's ability to get into the lane and either score or kick the ball out for a clean look. "Obviously, it gives you another option."
After picking up the option for Barbosa's second 10-day contract, the Suns figure to look for even more production from this resource.
"He's always liked to drive the ball," Hornacek said. "I explained to him one time … he likes to drive and throw that big, high looper over the big coming to block your shot … the other big, our big, might be open.
"The next time down, he went in there, the big was late and he took it all the way to the basket.
"That's being familiar with our guys and his teammates. And again, he's only been here for 10 or 11 days, so he'll learn that guys like Miles (Plumlee) and Markieff (Morris), you drive in there and a big comes to block you, you can dump it off and they're going to dunk it."
We haven't heard anything of the sort around here, but something inspired New York Daily News NBA writer Mitch Lawrence to include Phoenix as one of two possible trade destinations for Celtics point guard Rajon Rondo.
With Rondo — who recently returned to action after last year's severe knee injury — perceived as a moveable asset for the rebuilding C's, the Rockets widely are regarded as a realistic suitor. Houston has a center to spare (Omer Asik) and might be able to ditch the salary of Jeremy Lin in such a deal.
But aside from having former Celtics assistant general manager Ryan McDonough leading the personnel decisions for the Suns, Rondo in Phoenix seems pretty farfetched.
The Suns, you may have noticed, have two younger point guards in the fold already. One of those, Eric Bledsoe, is approaching free agency with a knee surgery in the rearview mirror. With so many Bledsoe-related issues still to be reconciled, moving what likely would be considerable assets to attain Rondo would qualify as puzzling.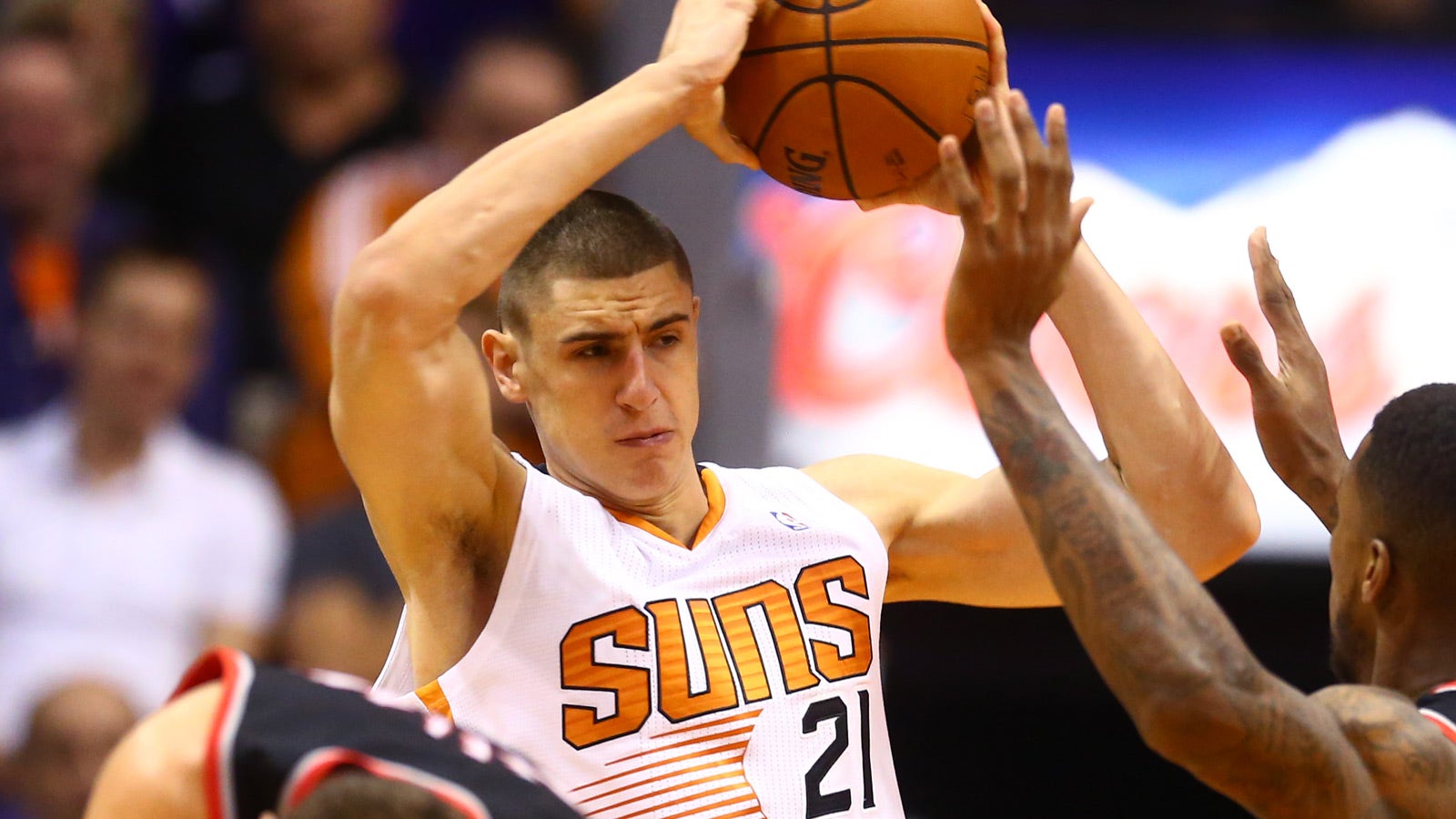 Although rookie center Alex Len has been limited to a cameo here and there, Suns coach Jeff Hornacek is encouraged by what he's seen from the fifth overall pick in the 2013 NBA Draft.
Len, who had surgery on both ankles since finishing his second season at Maryland scored nine points and grabbed six rebounds against the Nuggets on Sunday night.
"We haven't had a lot of practices," Hornacek said, "but the good thing with Alex is he's able to play and not have any pain, so you can see the energy level is there, he's moving a little quicker.
"Now it becomes learning the game. It has put him a little behind. Some of the other rookies had the summer league, they had the first 30 games to really kind of start to grasp the NBA game. Alex hasn't been able to do that, so this kind of is the beginning to the summer, really."
With Miles Plumlee down after injuring his ankle, Sunday's Len uprising included 9:23 of close-out work in the fourth quarter, during which he scored six points and had three rebounds.
"He's done a nice job," Hornacek said. "Just play hard. All of the little things that he'll learn over this next bunch of years, it starts right now and I think he's off to a good start.
"He's got the touch — we see it in practice and again in the limited minutes and just starting to play. I don't know if he's made the jumper yet, but he's very good at that. He's got great upside."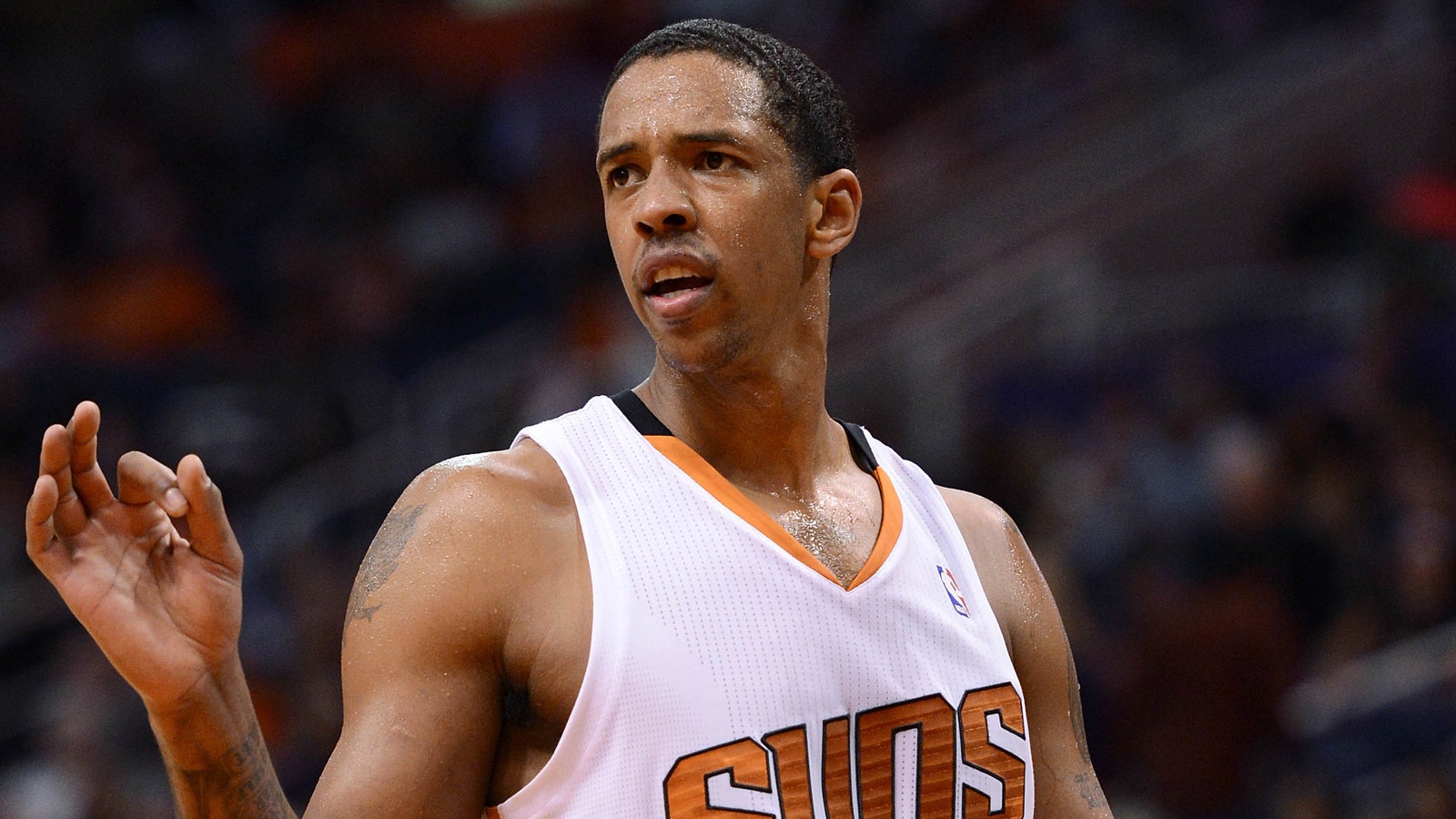 Sunday's game-high 30-point outburst from Channing Frye gave him his fifth 20-plus-point outing in the Suns' last nine games.
On the season, the 30-year-old former St. Mary's High and University of Arizona standout is averaging 12.4 points per game and making 45 percent of his field-goal attempts (including a crucial 41.4 percent from 3-point range). That's not bad for a player who missed all of last season after being diagnosed with an enlarged heart.
"Just having him out there makes the defense have to pay attention to him," Goran Dragic said of Frye's space-creating properties. "It's huge for us."
Frye's work against Denver did include some post-ups and drives to the basket.
"I was just trying to be as active as I could," Frye said. "For me, it's just constant movement and shooting shots that I know are good shots and just not even thinking about it and letting them go. And tonight they went in."
Frye, who's averaging 16.6 points in January, will be needed to provide spacing against the lane-clogging defense of the Pacers, who will bring the best record in the NBA to town Wednesday.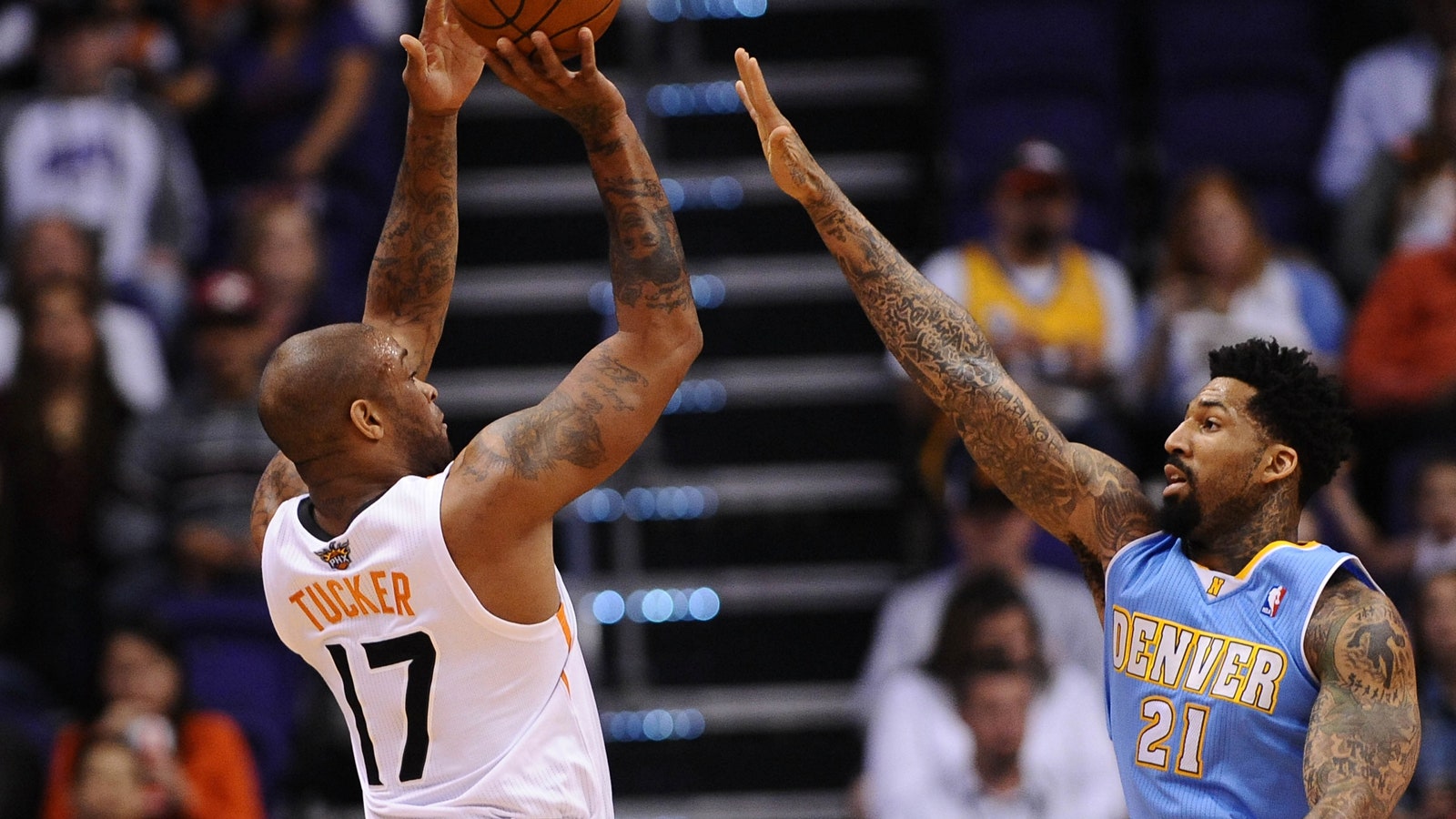 After a bit of a 3-point swoon, Suns forward P.J. Tucker has rallied, going 7 of 17 in January.
Unfortunately, P.J.'s relatively strong start to the 2014 calendar year has not provoked similar marksmanship from his teammates. Since the end of December (that, perhaps coincidentally, was the last time we saw Bledsoe on the floor), the Suns have made a chilly 32 percent of their shots from deep through the first nine games of the month. On the season, Phoenix is connecting at a 36 percent clip.
"It's waves," Tucker said. "We have games where we can't miss … you're going to have some streaks like this where you're missing.
"We have to keep playing, keep shooting. We have great shooters, guys that can really do it, guys that put time in and work on their game. Coach (Hornacek) encourages us that if you get a good look to let it go, so we're going to continue to do that and they're going to start falling."
According to Hornacek, the loss of Bledsoe limits how frequently and effectively the Suns have been able to collapse opposing defenses, leading to better looks from outside.
"Hopefully Barbosa will be able to help us with that," Hornacek said.
With Barbosa back on the floor, the Suns' backcourt generated a greater level of penetration against Denver on Sunday, and Phoenix knocked in 8 of 19 shots (42.1 percent) from beyond the arc.