Suns spots: Even more Morris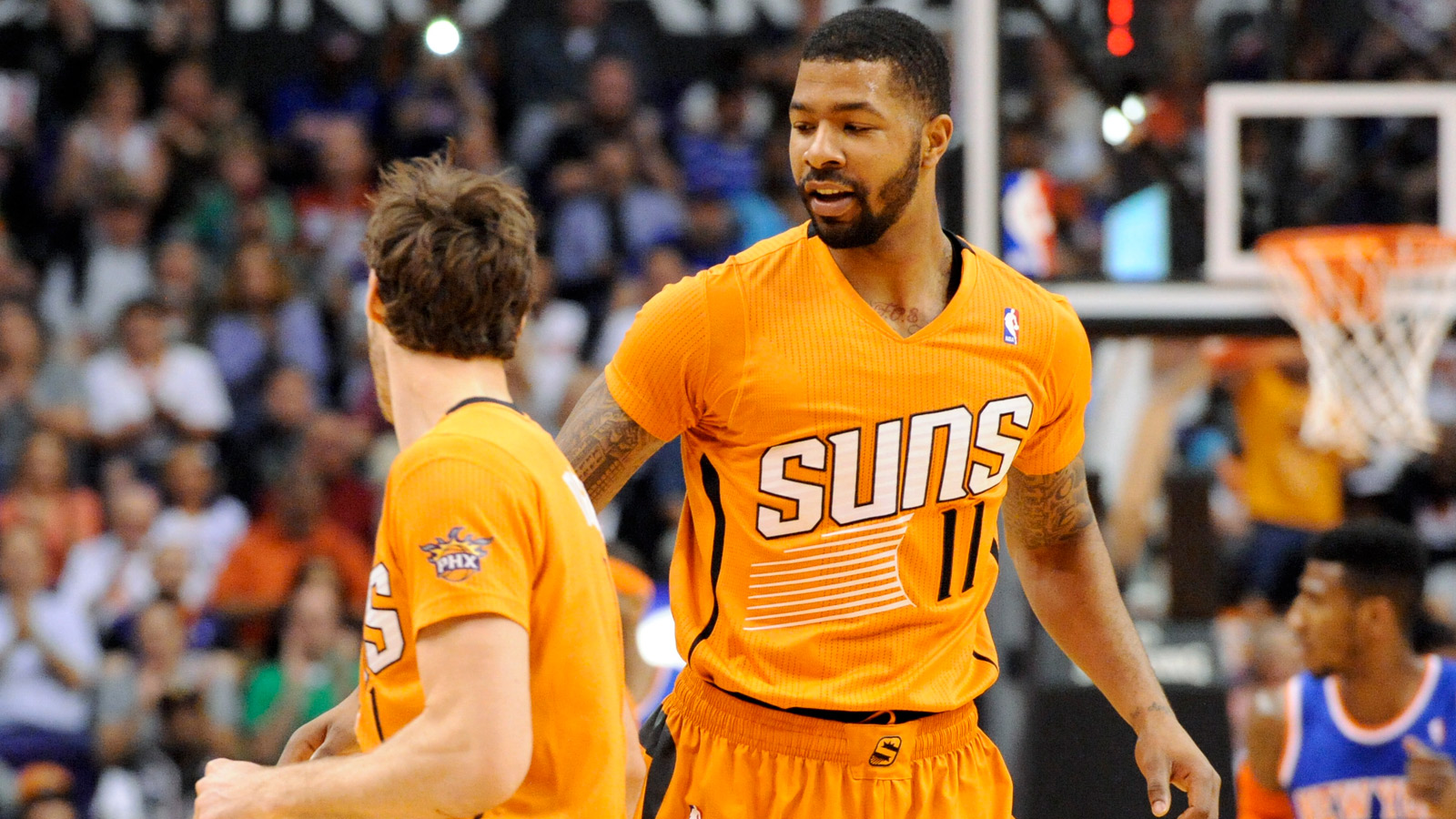 While attempting to forget Sunday's gruesome evening in Los Angeles, let's jump into this week's edition of Suns Spots.
With another month of Suns' rising behind us, please note that Markieff Morris has taken the level of his play up yet another conspicuous step.
Still opening games on the bench and finishing most of 'em in the thick of the action, Markieff averaged 16 points and 7 rebounds over 28 minutes per game in March. He shot 54 percent from the field overall, including 43 percent on his judicious attempts from behind the 3-point line.
His consistency in all facets of the game has impressed Coach Jeff Hornacek.
"That was kind of the knock on him prior to the year," Hornacek said, "he has some great games, then five games go by and he's non-existent, then he has another great game. When you start to play well and have a long stretch of games when you play well, that becomes your norm. That's where Markieff is now . . . his norm is playing pretty well."
In addition to this approach to bringing it every night, Markeff's mental toughness has impressed his coach.
"Defensively, he rises to the occasion," Hornacek said. "You can tell when guys, at the end of games, they step it up. Some guys, the last couple of minutes of the game, they're afraid.
"You can tell with Markieff he's not."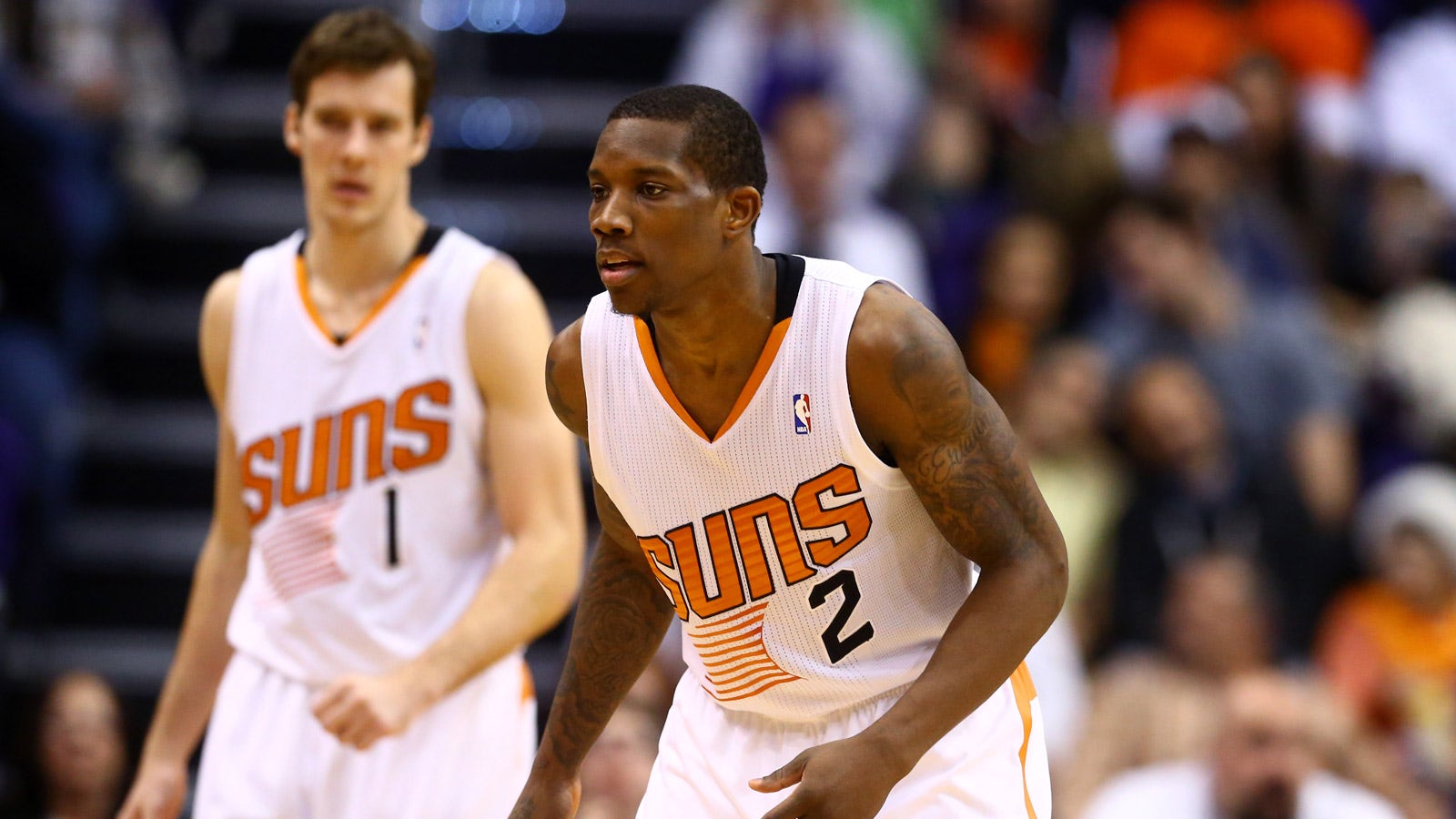 Although anyone working, rooting for or even slightly interested in the Suns would consider this season a rousing success, the team may have accomplished more than we think.
While still in contention for a seat at the playoff table, many believe the next great Suns team requires the addition of an elite player.
Role reversal
But perhaps they already have an elite tandem.
That, of course, would be the all-point-guard backcourt of Goran Dragic and Eric Bledsoe.
We're quite aware of how tricky defending the Suns can be when both are on the floor. And, as Dragic demonstrated, they're not too shabby playing the position solo.
When both players are available to start and finish games, the Suns are 19-8. Yeah, that seems pretty nice.
When taken in league-wide context, however, it suggests even more. Take that winning percentage and extend it over the course of an entire season, and the Suns would check in with one of the best records in the league.
That's impossible, of course, and many variables (such as injuries) have conspired to mitigate the success of other teams.
The point is to not discount the capability of the current Suns when their current roster is completely healthy.
And some of that much-talked-about cap flexibility might need to be earmarked to keep some of the "other" guys around.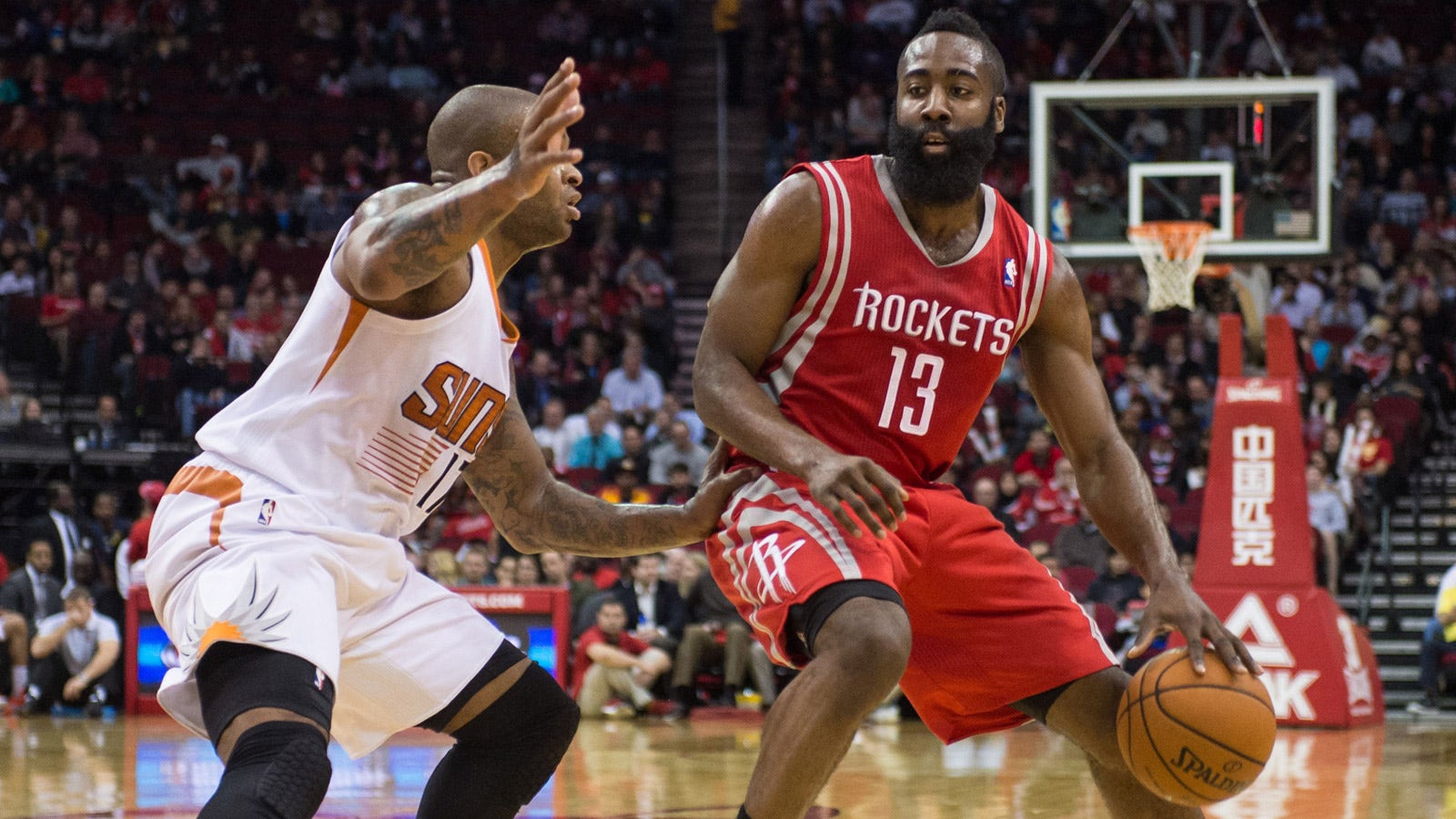 While many of his teammates have inspired conjecture regarding the NBA's Most Improved Player designation, P.J. Tucker continues doing his job with little fanfare.
But as the Suns' defensive stopper, Tucker could be in line for some notoriety for his work in that role.
Hornacek certainly thinks he should be considered.
"A lot of times things come when a team is winning," Hornacek said in reference to post-season awards. "And right now we're winning, we're in the playoff hunt, so I'm sure they'll look at part of the reason for our success is his defense on guys.
"He should get recognized for it. He's not a guy who cares about that, he just goes out there and plays as hard as he can every night."
In last Friday's victory over the New York Knicks, Tucker — with help from Marcus Morris — presided over an 8-for-20 shooting effort by Carmelo Anthony.
While he enjoyed that challenged, Tucker preferred talking about what his team has accomplished.
"To go from one of the worst teams in the league last year to having a chance to make the playoffs . . . that's the hunger right there," he said.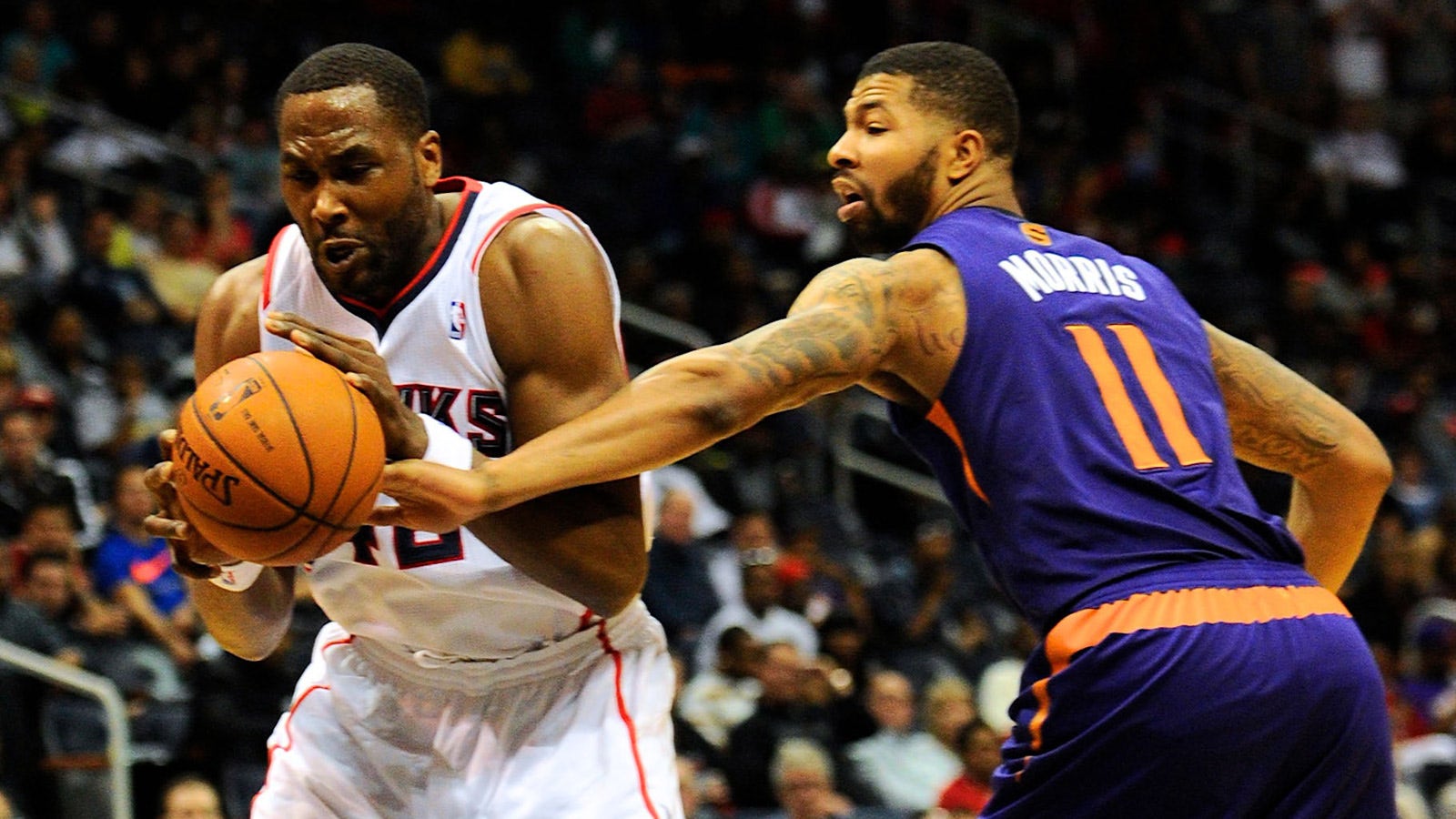 OK, so playing four teams ranked below the league average in offensive efficiency certainly contributed to the Suns' defensive uprising during their recent six-game winning streak.
But Phoenix's defensive efficiency number (96.6 per 100 possessions) during that streak was about 10 points less than its season average. Stopping any collection of players pulling down NBA paychecks is cause for limited celebration.
So, what was behind the upgrade?
"I think our help defense on the weak side's been a lot better," Hornacek said, "minus about four or five minutes in Washington when we let John Wall just go through there and lay it up.
"But other than that, I think the guys have come from the weak side and are more alert. It's not a late reaction. It's early enough that if a guy is in position and then he (offensive player) makes a pass out to the wing, then he's able to get out there and challenge the shot or run a guy off the (3-point) line. I think we've just been more alert the past few games."
And it's amazing how a coaching staff can inspire more attention for a group of players when a playoff ticket is on the line.
For the season, the Suns sit at 14th among NBA teams for defensive efficiency and a stingy second in lowest percentage of 3-point shooting allowed.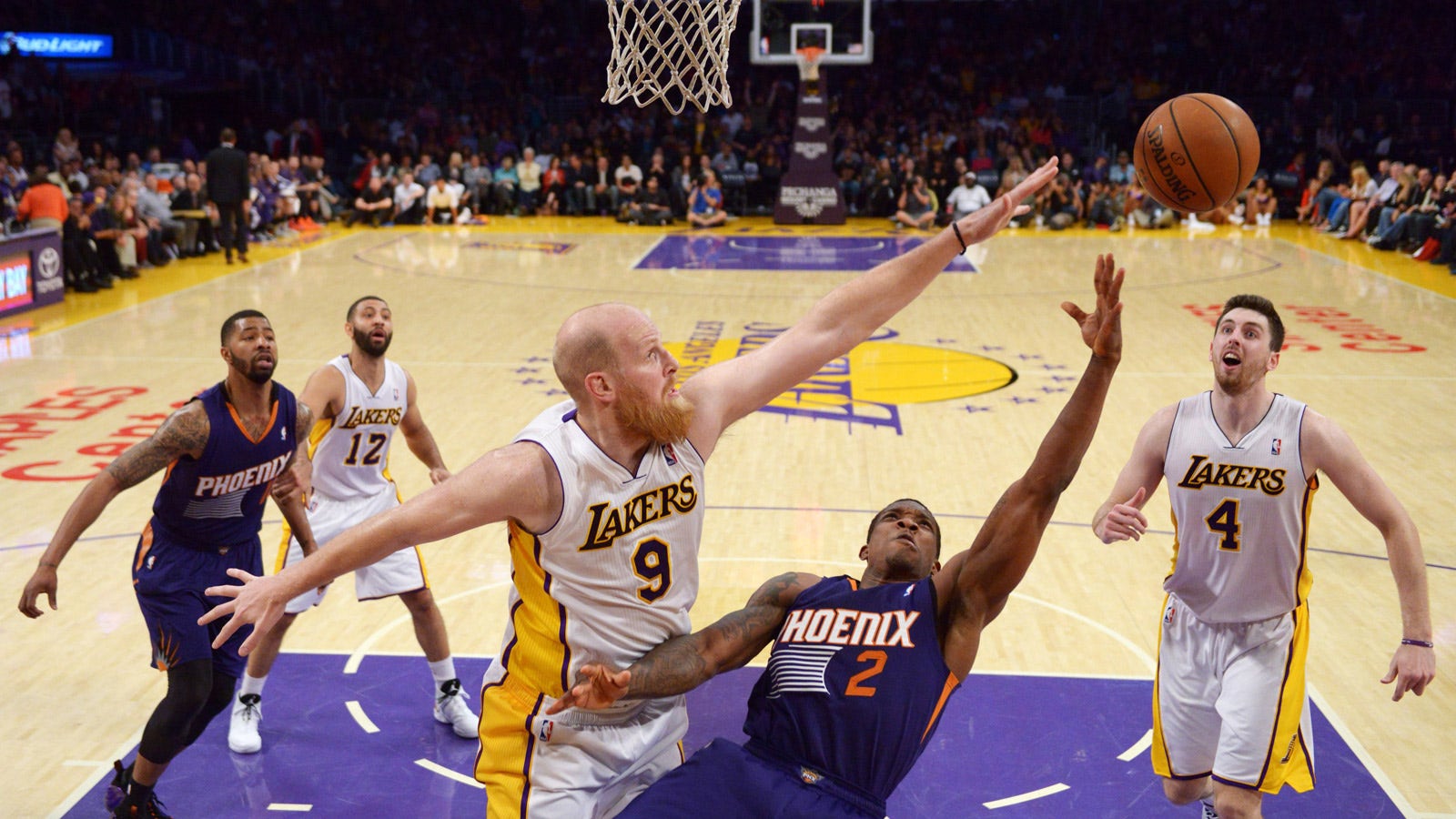 We're referring to Sunday's nightmare against the lowly Lakers at Staples Center in Los Angeles.
While the Suns shot an icy 38.5 percent from the field and allowed L.A. to shoot 53 percent and hit them for 115 points, it could have been worse.
Gallery
Two reasons for silver-lining consideration were the Memphis Grizzlies' loss to the Portland Trail Blazers and the Golden State Warriors losing at home to the New York Knicks.
When Sunday ended, the Suns and Dallas Mavericks were even at 44-30, but Phoenix was sitting on the Western Conference's seventh seed by virtue of their tiebreaker edge.
The Grizzlies were a half-game back.
The sixth-seeded Warriors remain 1 1/2 games ahead of the Suns and Mavericks.
So, Sunday wasn't exactly a calamity.
But we also imagine doomsday watchdogs pointing to this loss to the Lakers if the Suns happen to miss the playoffs by one game.
Laying this colossal egg wouldn't seem too awful if Phoenix's April schedule was a bit less nasty.
For example, this week's gauntlet features the L.A. Clippers on Wednesday in Phoenix, followed by a Friday night date with the Trail Blazers in Portland and a home challenge from the Oklahoma City Thnder.
The following week is a three-game roadie with stops in New Orleans, San Antonio and Dallas.
Then Memphis comes to Phoenix two days before the Suns close the regular season in Sacramento.