Suns spots: Dragon not braggin'
As GD1 prepares to do battle with CP3, let's look at this week's offering of Suns spots.
Humility continues to define postgame media sessions with Suns star Goran Dragic.
After Friday night's 40-point rescue against New Orleans, the Phoenix point guard was asked to respond to All-Star-related comments from coach Jeff Hornacek.
"I cannot say that about me," Dragic said when asked if he should have been an All-Star. "Other people can talk about that. I'm just here to play basketball. I want to improve my game every day."
As his responsibilities have increased, the improvement in Dragic's numbers has been screamingly evident.
After averaging 18.8 points — while shooting 49 percent overall and 36 percent from behind the 3-point arc — in December, The Dragon went 22.3, 52.2 and 46, respectively, in January and 23.5, 56 and 49 in February.
"We knew he was a great player," Hornacek said. "The way he's able to get around things — when they double him, he still gets around it, reverses his dribble. I think he's in the point in his career where he's seeing every possible defense, and when they do something, he adjusts to it."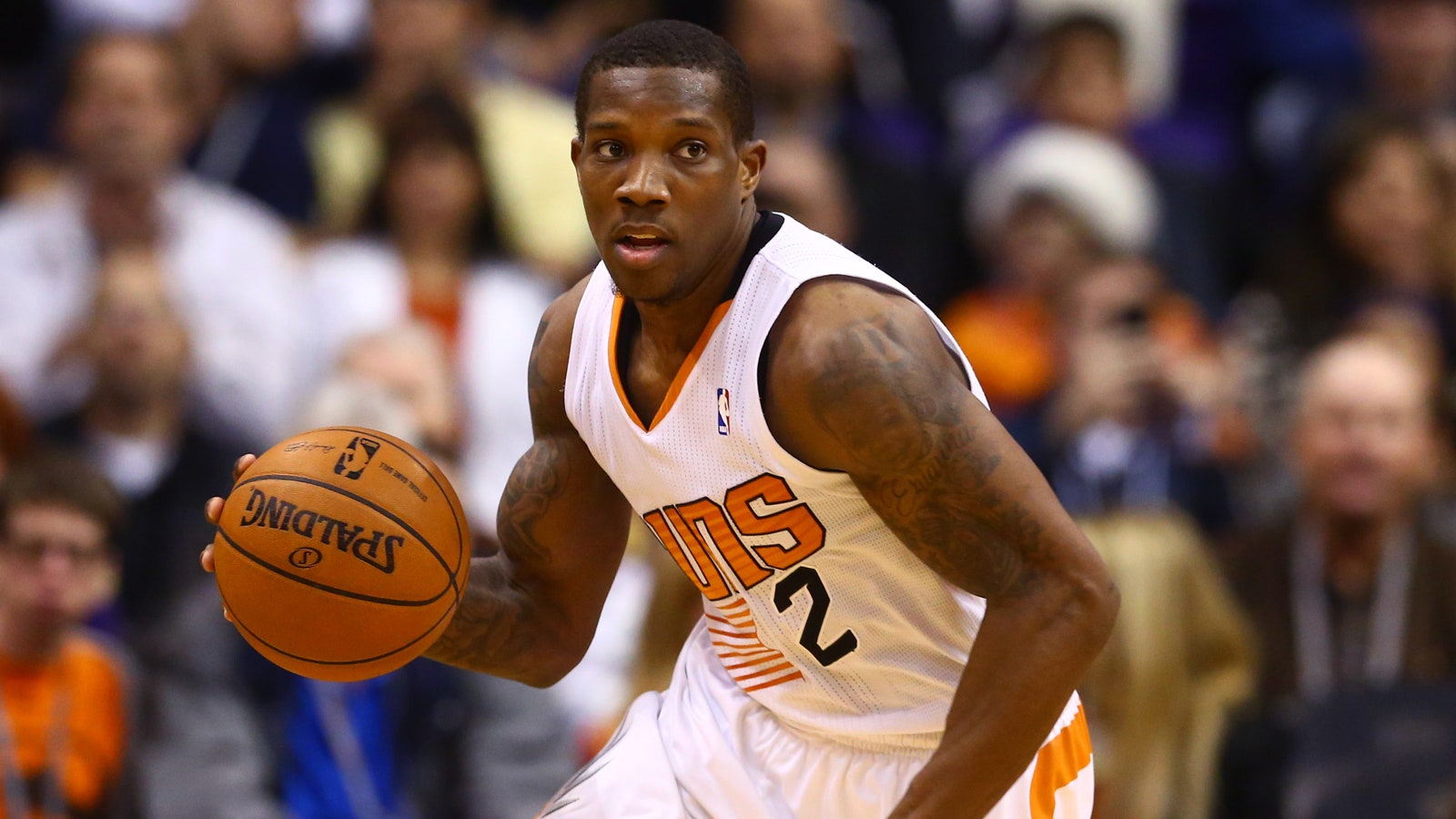 Before getting into tactical possibilities, let's establish where things stand: Eric Bledsoe participated in some 5-on-5 activity over the weekend with nothing bad to report. He played well and did so without any accompanying pain or swelling. Hornacek said Bledsoe — who had a small piece of his meniscus removed a little more than seven weeks ago — will return when his conditioning reaches the appropriate level.
But what happens then?
With Dragic taking an extended star turn, a lot of local basketball watchdogs are wondering if he and Bledsoe can blend as well as they did prior to Eric's latest injury.
Everyone should relax. Why? Well, because Dragic is a team guy with refreshingly little ego (see the previous entry). Although it took a few games to develop that chemistry, Dragic became comfortable enough working off the ball for the Suns to win a high percentage of games.
He's doing the same for substantial interludes playing alongside Ish Smith right now. With Smith and Dragic pushing the pace at crazy-fast levels, Phoenix is within a whisker of sixth in the NBA in possessions-per-minutes tempo.
Perhaps the biggest issue for Hornacek is how Bledsoe affects this racehorse style. Before he was injured, the first-year Suns star spent more time walking the ball up the court than the team's philosophy seems to prefer. Bledsoe is a very good push man off the steal or defensive rebound, but Hornacek also wants to go fast after an opponent scores. The turbo-charged Smith is the best at racing the ball into the attack area, but he struggles to make jump shots when defenders choke off passing angles.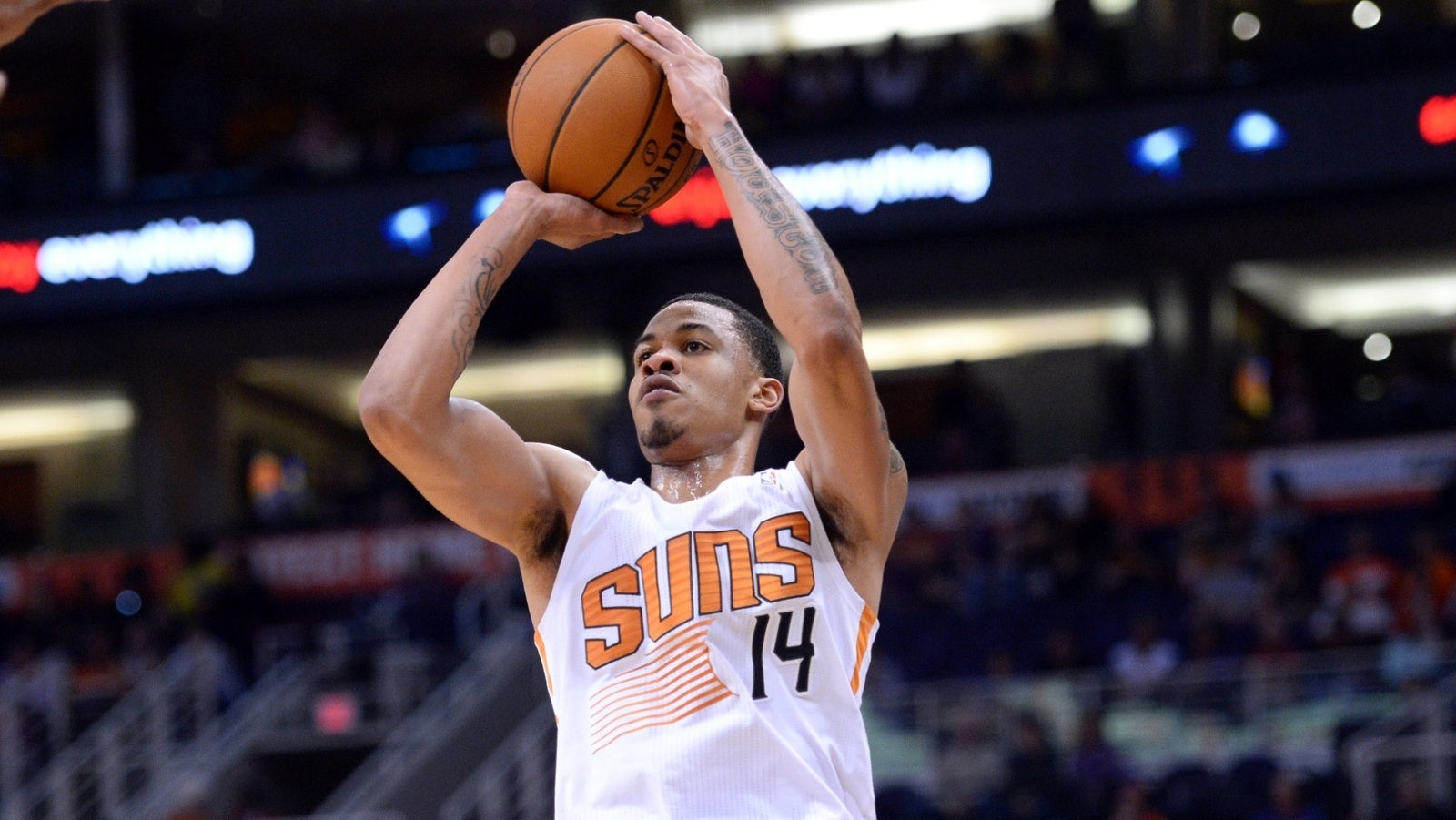 Even though Gerald Green scored 23 of the Suns' 79 first-half points in Sunday' shootout victory over the Hawks, his second-half minutes and opportunities were limited.
Green did finish with 33 points, giving him three 30-plus scoring nights this season and six for his career. But afterward, Hornacek provided a few reasons why the 6-foot-8 shooting guard wasn't on the floor more often in the final two quarters.
"They (Hawks) were small with their guards and were getting some easy buckets," Hornacek said.
The Suns also wanted to create some court time for Leandro Barbosa, who's folding back into the rotation after sitting out with a sore toe.
Another issue keeping Green under wraps a bit more than we might have expected is this week's Western Conference challenge. The Suns take on the Clippers at US Airways on Tuesday and entertain the Thunder two nights later.
"We can't wear these guys out," Hornacek said. "We got a big schedule coming up."
Working as the starting two-guard during Bledsoe's absence, Green now has his per-game scoring average up to 15.1 and his overall field-goal percentage at 44.3. In his last 10 games, Green has averaged 22.1 points on 49.3 percent shooting.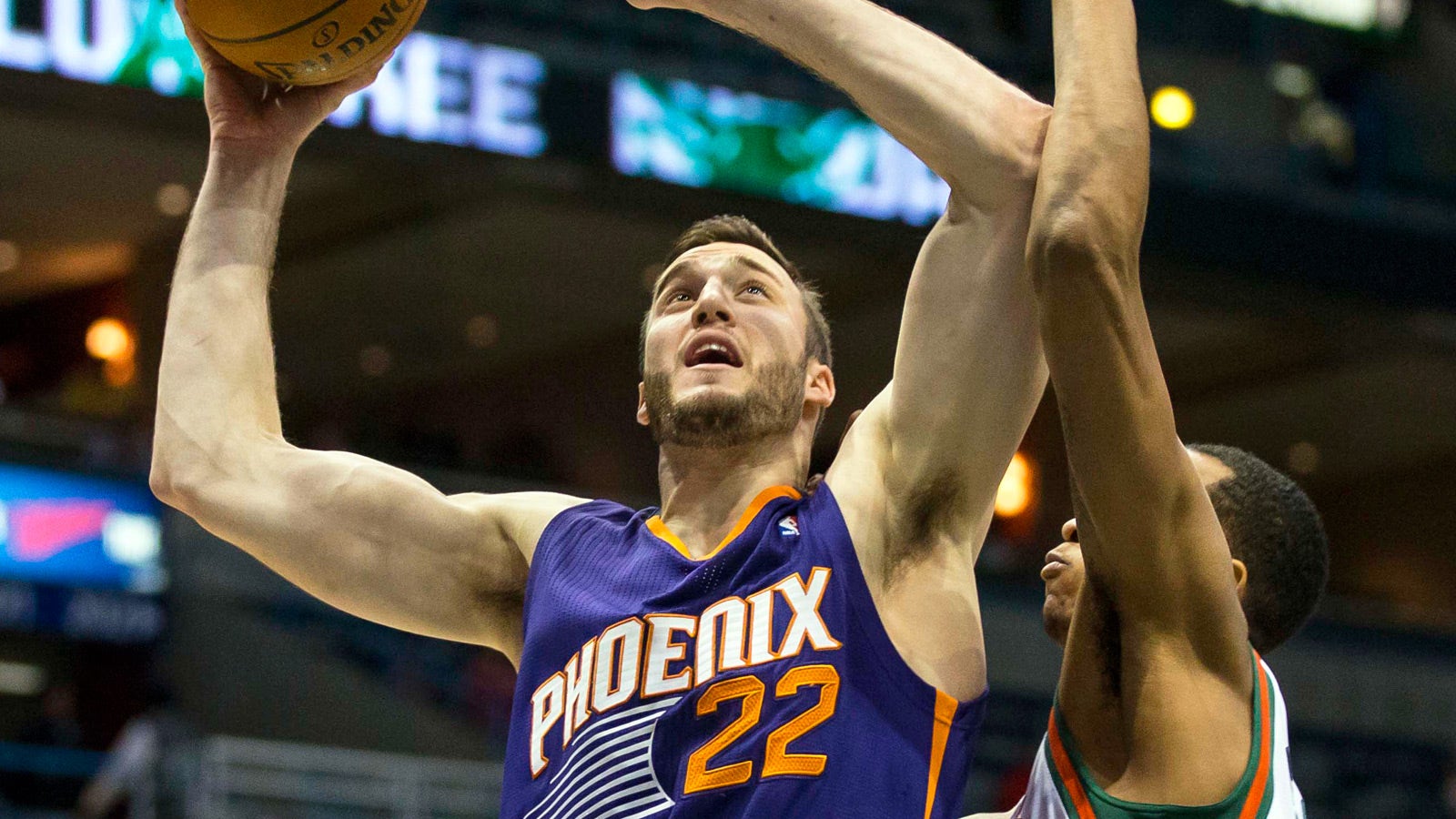 After stunning the NBA by going from spectating Pacers rookie to productive starting center on a playoff-contending Suns team, Miles Plumlee's numbers have fallen off.
The most important of those is his minutes. In each of his last 10 games, the former Duke post player has failed to reach 25 minutes of burn.
A measure of explanation for this playing-time reduction: the continuing NBA trend of playing small.
"There's some crazy matchups in the NBA nowadays," Hornacek said. "Some really, really small lineups."
So, with power forwards setting up shop along the baseline, Hornacek often matches the move toward mobility by using Markieff and Marcus Morris as his "bigs" for extended periods.
But Plumlee hasn't exactly torn up the league over those last 10 games, either. He did drop 12 points in the first of those 10 but otherwise has been limited to single digits, shooting just 39 percent from the field during this stretch.
Although he hasn't lost the capacity to bounce way over the rim to finish a lob pass, Plumlee's early success at dropping jump hooks with either hand has diminished (hint: his shooting-hand shoulder is too open).
When Hornacek recently was asked if fatigue had anything to do with this dip in production, the coach pointed out the Suns had just finished the rejuvenating properties of the All-Star break.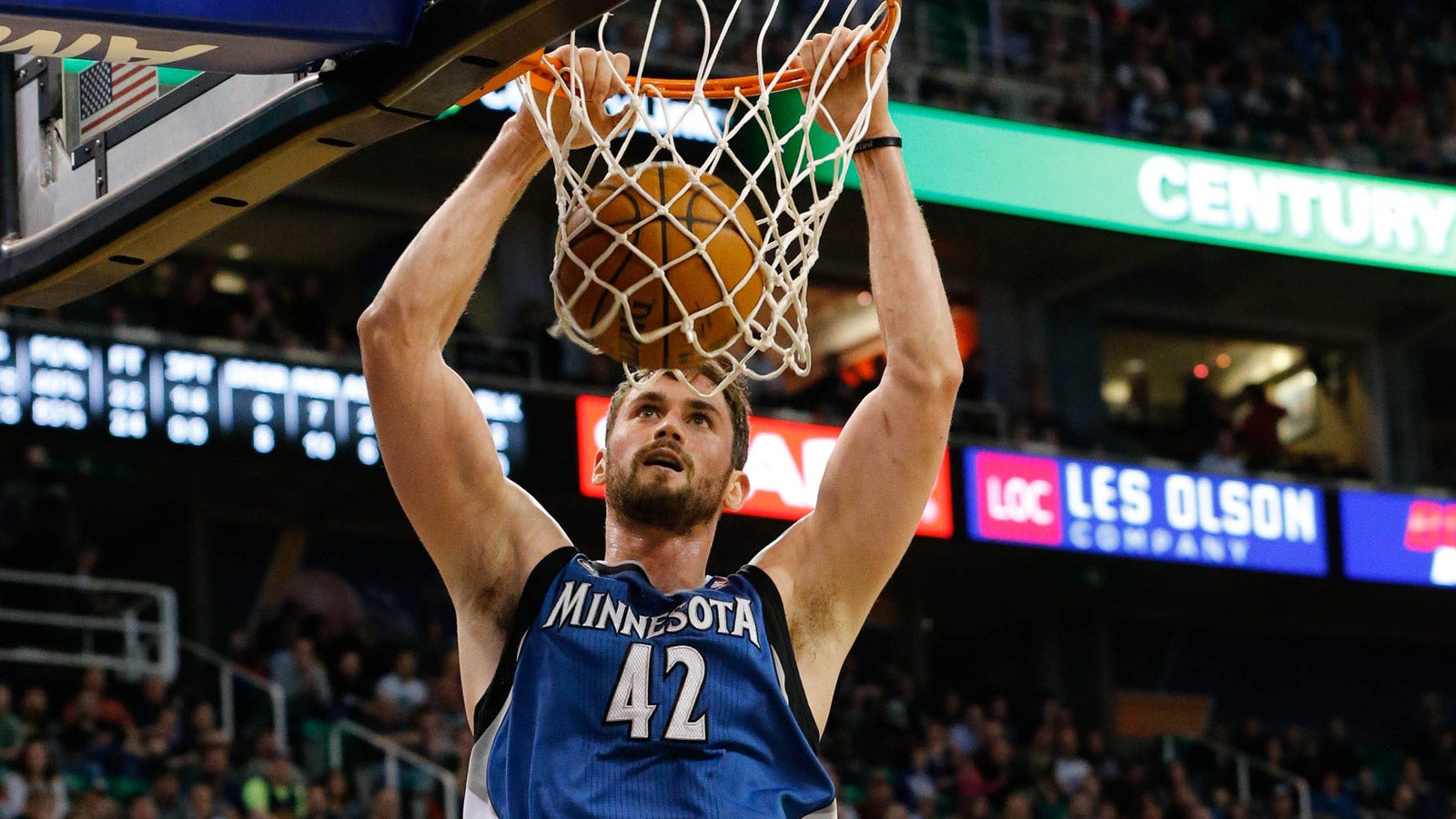 Anyone writing about the sharp, future-boosting maneuvers by the Suns' front office usually includes the potential for having four first-round picks this June. While we're pretty sure the team wouldn't want to have four rookies (or even three) on the roster next season, having those assets certainly would make trading a lot easier.
If the season ended now, the Suns would have three — their own pick, one that would be bestowed upon them by the Wizards (keep rollin', Marcin!) and the selection provided to them (along with Gerald Green and Miles Plumlee) by the Pacers.
The fourth pick would arrive courtesy of the Minnesota Timberwolves, who keep it if it lands in the top 13. At the moment, the T-Wolves are 29-29 and 10th in the Western Conference, 5 1/2 games behind the Mavericks for the eighth playoff seed.
With Kevin Love (take it easy, acquisition-minded Suns fans) playing his beard off, the Timberwolves have the potential to close that gap fast now that Nikola Pekovic and Kevin Martin have returned from injury. That trio combined for 68 points in Saturday's victory over the Kings in Sacramento.
Of course, while the T-Wolves could get hot enough to reach the postseason, the Suns could be one of the vulnerable teams in danger of missing the playoffs in that scenario since they are in the group of teams hanging around the bottom of the conference playoff picture.
Hey, Suns fan: Would you prefer a playoff date with the Thunder or Spurs over a pick in the middle of the first round?