Suns spots: Bledsoe matters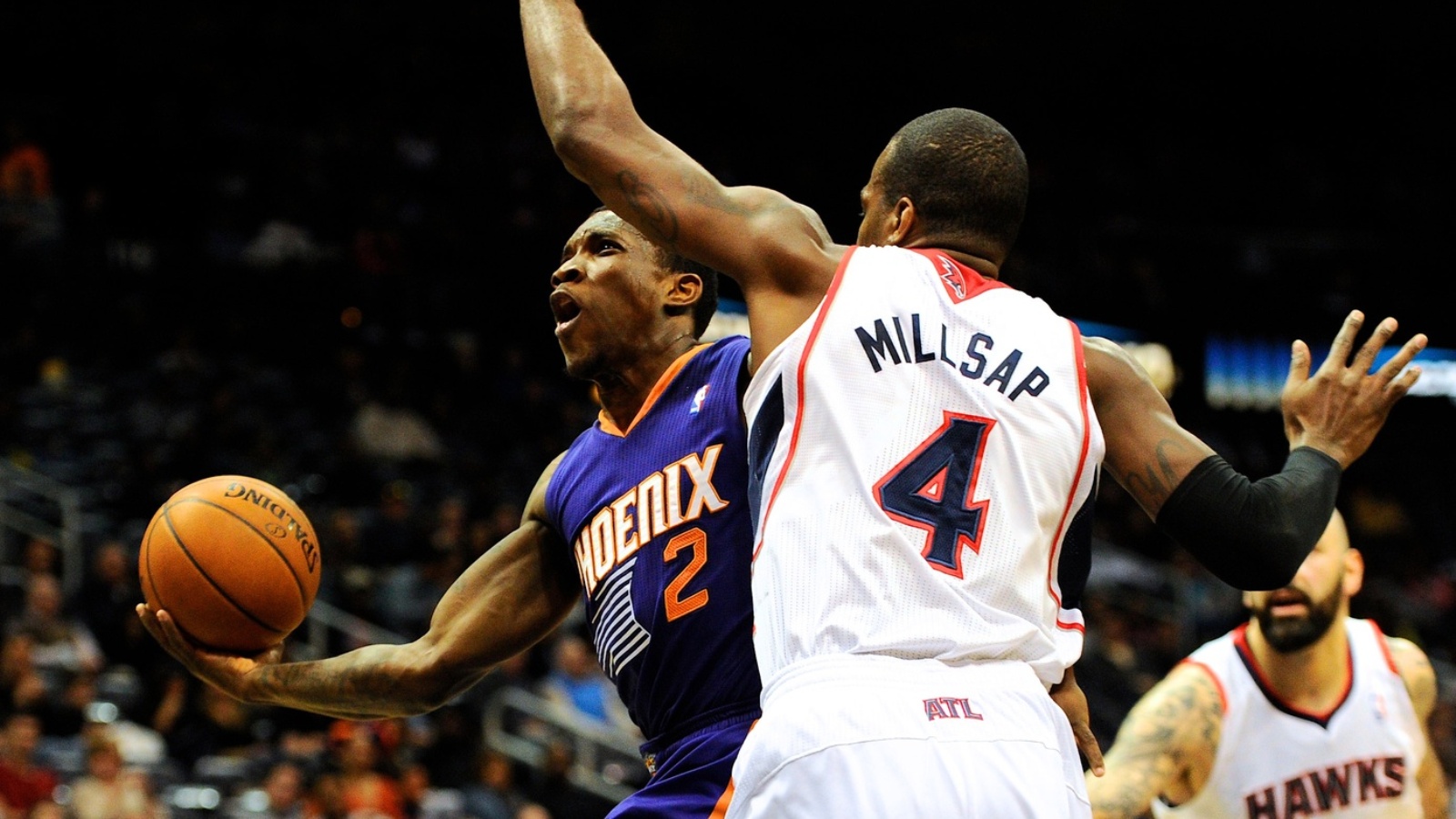 Now that Phoenix's four-game winning streak has secured a winning season, let's jump into this week's edition of Suns Spots.
Thanks to this four-game surge, the Suns are a swell 6-2 since the long-awaited return of point guard Eric Bledsoe.
Even with a challenging April schedule, this stretch of victories has Phoenix sitting eighth (thanks to a tie-breaker) in the NBA's Western Conference.
Since his first game back, Bledsoe has demonstrated the ability to create opportunities for others, provide resistance at the point of the Suns' defensive attack and make big plays late in games.
But he didn't exactly shoot well in his first five games, making just 20 of 54 attempts from the field. He's been a lot more on target since, beginning with an 8-for-16 effort in a 23-point salvo against the Detroit Pistons. Included was a 5-of-6 run in his 15-point fourth quarter.
Over the last three games, Bledsoe has knocked in 21 of 44 shots from the field. His 3-point stroke — which had produced only 5 makes in his first 25 attempts — looked good Monday night in Atlanta, where Bledsoe made all 3 of his attempts.
So, with Bledsoe providing the anticipated boost, what about the adjustment struggles many had forecast for running mate Goran Dragic?
Well, "The Dragon" hasn't had any monster performances in the Suns' last eight games, but he's still busy and effective.
In these eight games, Dragic has scored between 18 and 20 points seven times. His assists have dipped only slightly, but his previously salty field-goal percentage has remained steady at 53.
It should be noted that those who bought into plus-minus numbers to use them against the notion of retaining Bledsoe may not be happy to know Eric sits at plus-78 over the last eight games.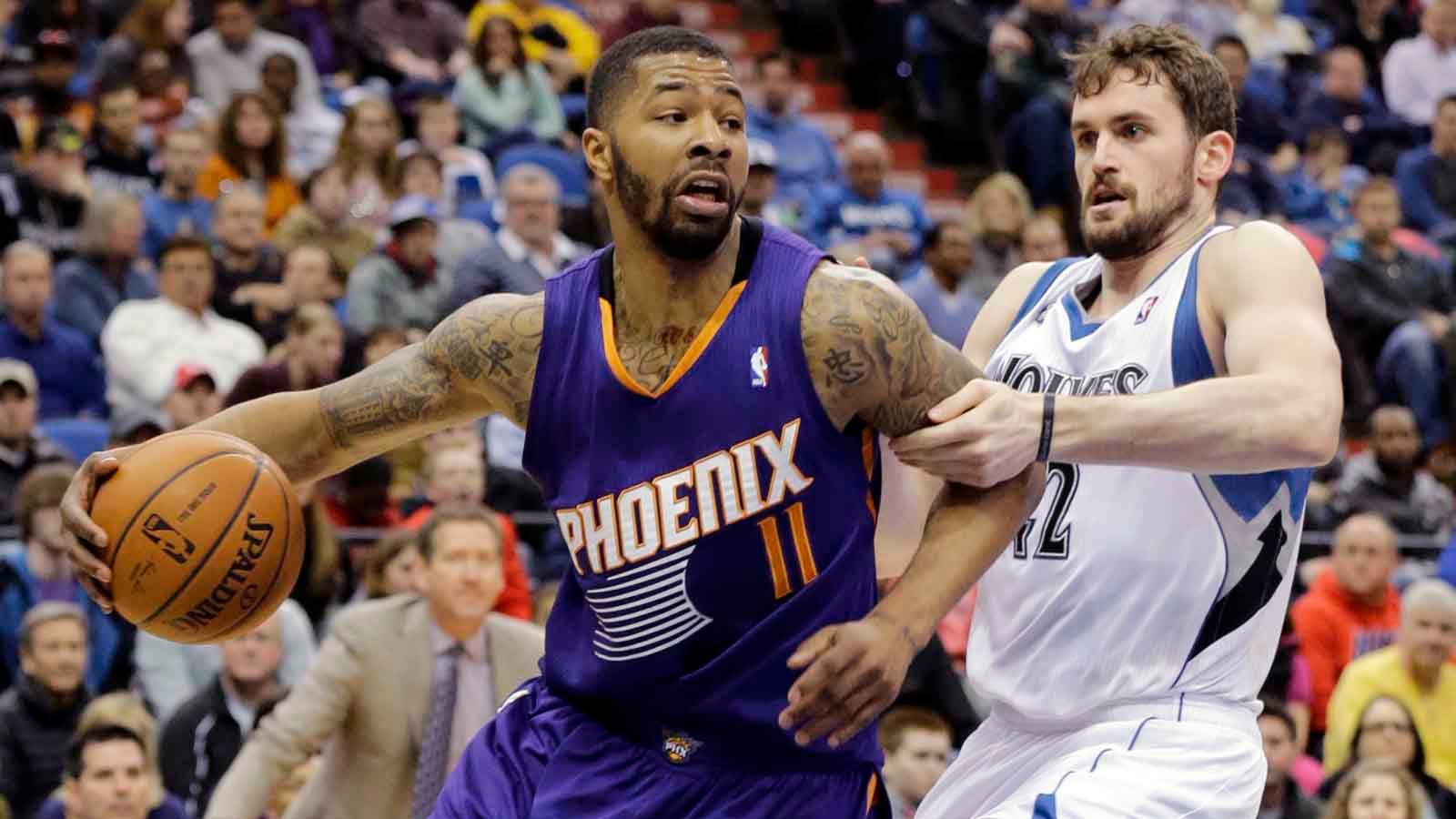 In Monday night's victory over the Hawks in Atlanta, Suns power forward Markieff Morris continued his stellar offensive production by dropping 6 of 9 field-goal attempts and finishing with 17 points.
A phone chat with an assistant coach employed by another Western Conference team yielded some high praise for the third-year pro.
"The Morris brothers are both really good," the coach said, "but Markieff is really turning into a problem for teams to game-plan for. He's really figured it out. If he keeps adding to his game like he has been, he's going to get paid."
OK, we'll worry about how much 'Kieff will cost to keep around at another time.
For now, please note that he's provided double-digit scoring in 20 of the last 21 games. During this stretch, he's shot less than 50 percent in only eight of those games.
By the way, Markieff has made a bit more than 59 percent of his shots in the eight-game stretch since Bledsoe's return.
During Phoenix's current four-game winning streak, Morris has given his team 17.5 points per game on 64-percent shooting.
Twin brother Marcus has struggled a bit, making only 9 of his 25 attempts over those four games.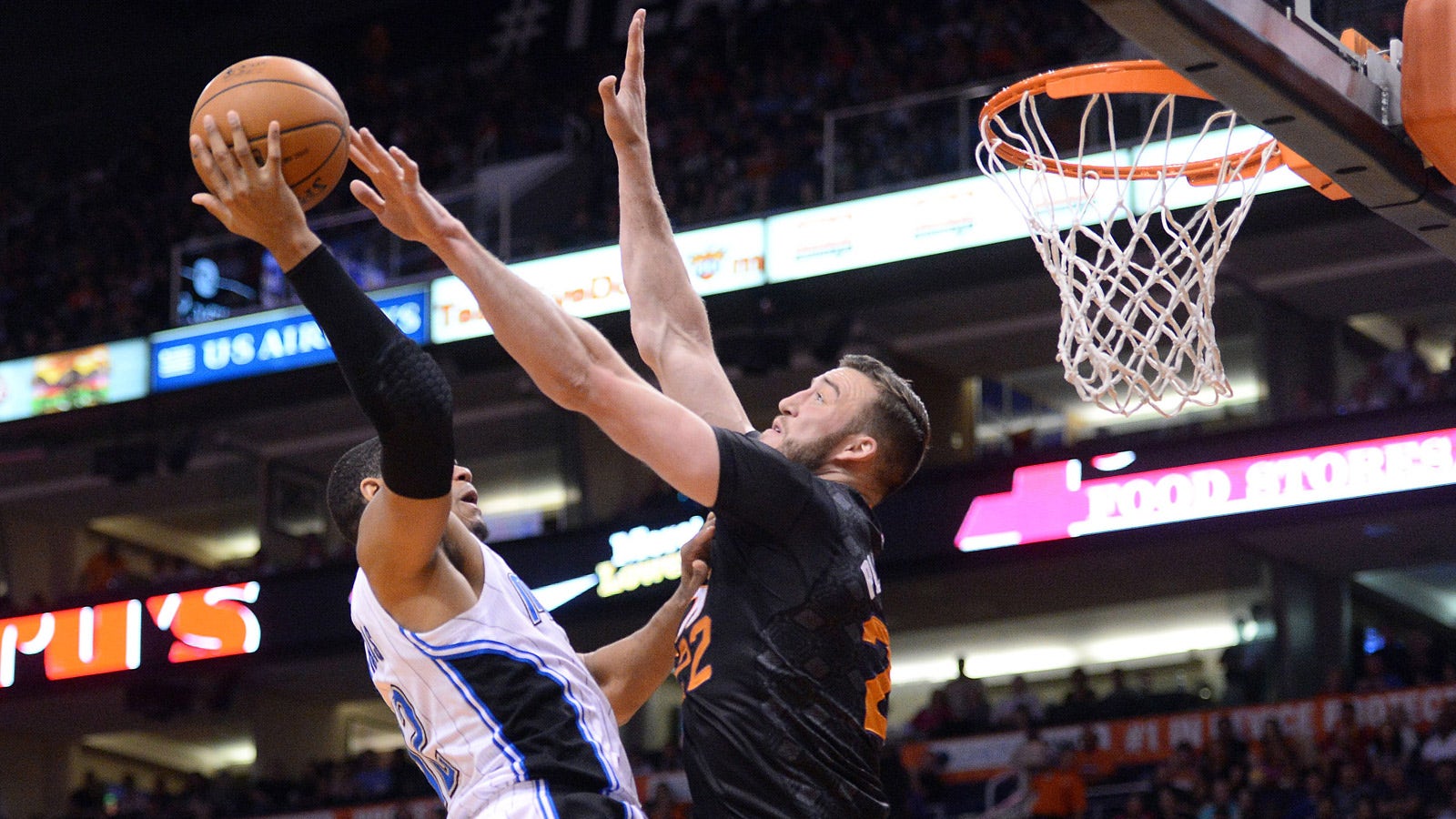 The Suns' defense had been pretty lenient in March … and wasn't exactly great in February.
But there has been an uprising, of sorts, during the current four-game winning streak. And even though going against losing teams certainly makes the task a bit easier, playing good defense against any official NBA team is a good place to begin.
So, in this vanquishing of the Orlando Magic, Detroit Pistons, Minnesota Timberwolves and Atlanta Hawks, defensive stopper P.J. Tucker and the Suns have held the combined opposition to slightly under 43 percent shooting.
That's quite an improvement from the recent seven-game run of surrendering at least 50-percent marksmanship.
For the season, the Suns are checked in 15th among NBA teams for defensive efficiency, just .4 points per 100 possessions below the league average.
But they're up to 12th in effective field goal percentage yielded, because defending the 3-point line continues to be a priority. Phoenix is an impressive second (behind the Los Angeles Clippers) in lowest 3-point percentage allowed at 33.9 percent.
They're still bad at securing defensive rebounds (23rd in the league) and even worse (27th) at allowing paint points by the opposition.
Thanks to the 41 they surrendered in Sunday's first quarter in Minneapolis, the Suns aren't exactly locked in defensively to start most games, either. Their average of 26.7 points allowed in the first quarter puts them 27th in the NBA, ahead of only the Los Angeles Lakers, Denver Nuggets and Philadelphia 76ers.
They're 14th in second-quarter points allowed, suggesting the bench is coming in and doing some work on the defensive end.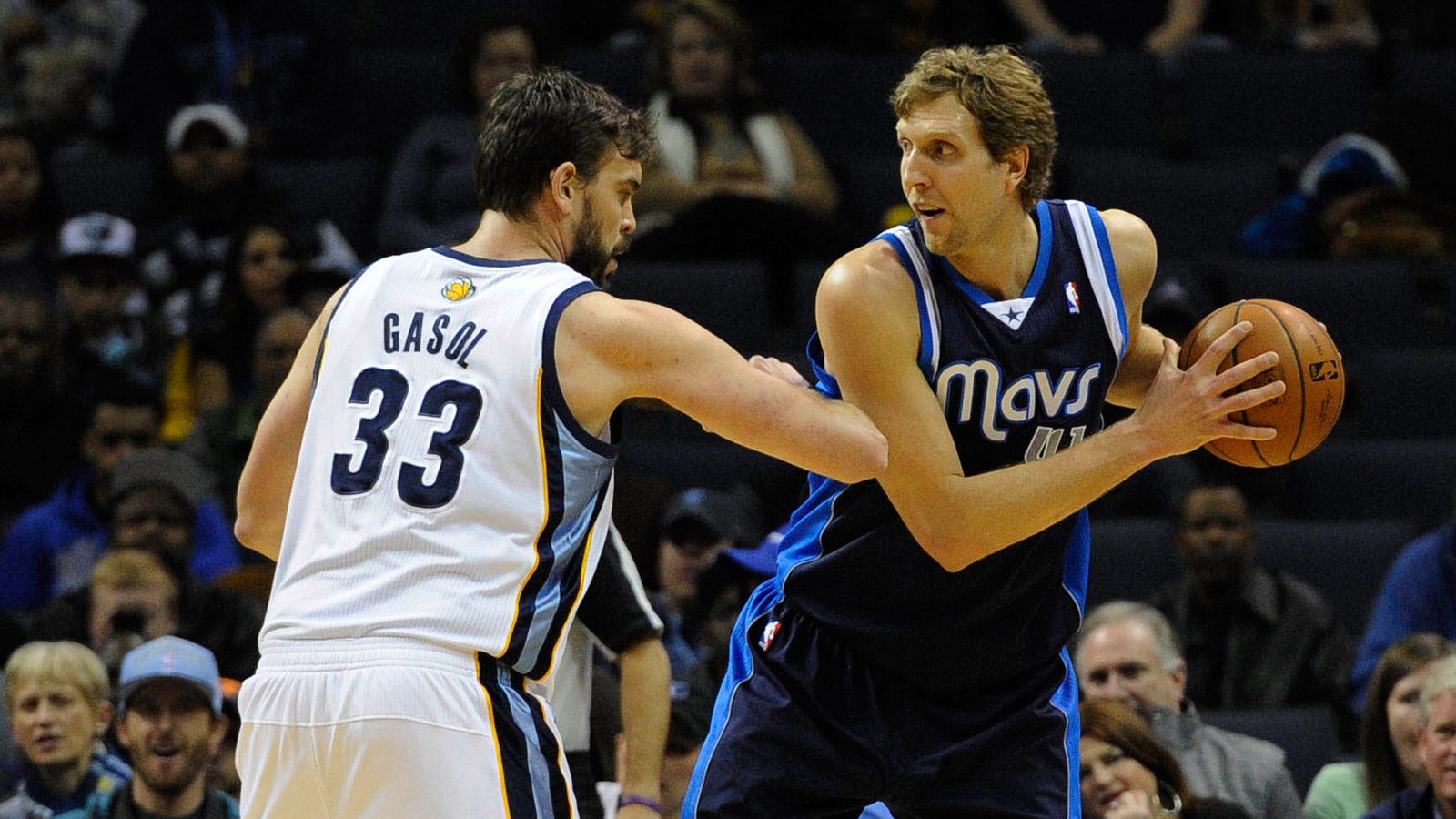 Much has been written and said regarding the Suns' season-ending gauntlet against many of the Western Conference's toughest teams.
So, in their three-team joust with the Memphis Grizzlies and Dallas Mavericks, what do the schedules of the competition look like?
Well, nobody has it easy.
The Grizzlies have a dozen more games, starting with a five-game road trip against the Jazz in Utah. That particular stretch includes visits to Oakland and Portland.
Overall, Memphis plays eight of its final 12 on the road. Those roadies also find the Grizzlies in San Antonio and Phoenix, where they'll take on the Suns in their next-to-last game of the season. Their home dates are highlighted by a visit from the Miami Heat and regular-season-ending showdown with the Mavericks.
Half of their remaining schedule will be contested against teams with winning records.
The Mavericks (including tonight's home game vs. the Oklahoma City Thunder) have 11 more games.
Seven are against teams with winning records, although five of those challenges will happen in Dallas. That includes a battle with the Suns in the Mavs' next-to-last game.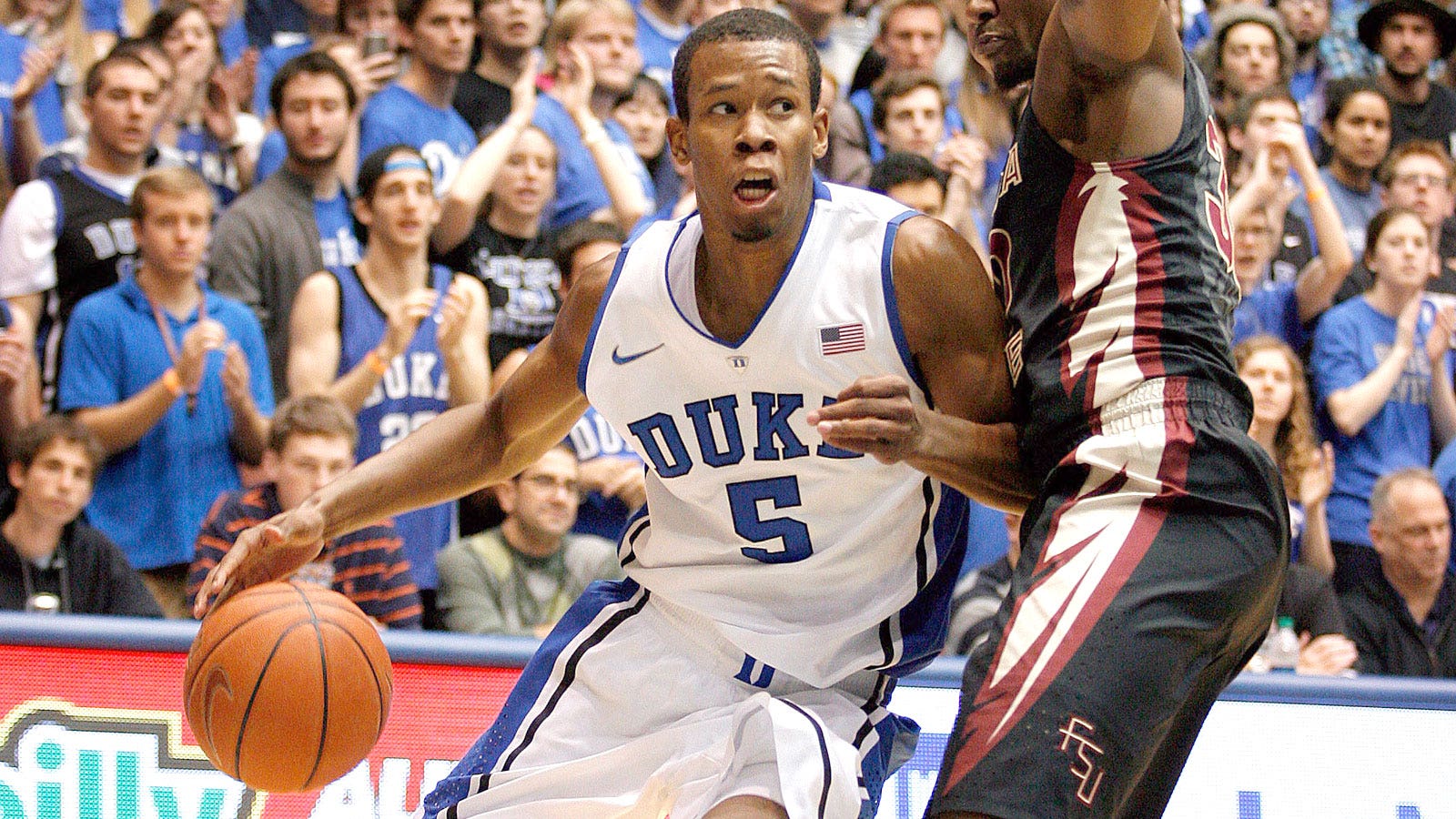 And we're not projecting a run to the NBA Finals.
But June should be busy for the Suns, who — at the moment — are due to have three first-round picks in the 2014 NBA Draft.
With the NCAA Tournament in full swing, the curiosity level regarding draft prospects has ratcheted up among those who don't follow college basketball that closely.
Although the mock list produced by NBADraft.net is based more on descending levels of talent than team needs (and, of course, the lottery order has yet to be determined), it's interesting to see who might be around when the Suns make their selections.
The current list was posted one day before Phoenix slipped into eighth place in the Western Conference. So, picking at 14, the Suns were mocked in with a choice of Duke small forward Rodney Hood.
With a pick conveyed by the Washington Wizards, the Suns were projected to select versatile Michigan State power forward Adreian Payne at 17. Payne, a senior who has improved each season, poured in 41 points during the Spartans' first game in the tournament.
With the Indiana Pacers continuing to struggle, that pick owned by the Suns had risen to 28th when this list was posted. With the selection, the website put Connecticut point guard Shabazz Napier as the Suns' choice.
The Suns' second-round pick in the mock derby was Baylor power forward Cory Jefferson.