Steve Nash back in a Suns uniform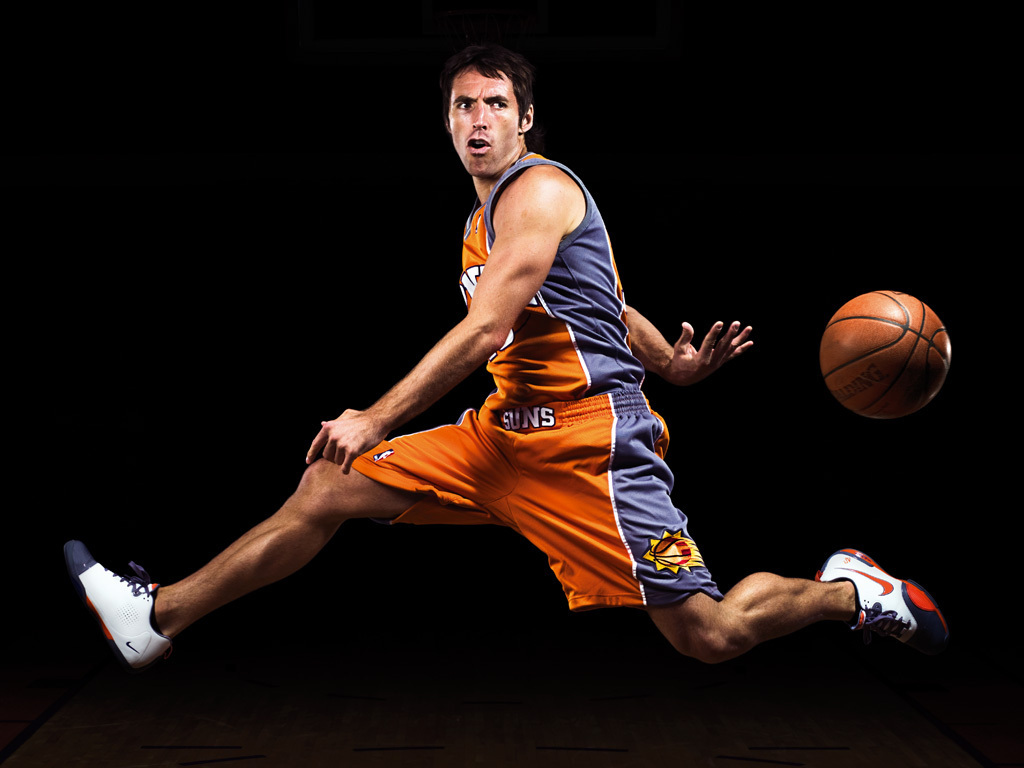 Steve Nash still has the right-to-left crossover.
Nash this week was visited by a Suns production crew for the upcoming NASH13 show that leads up to his induction into the franchise's Ring of Honor on Oct. 30.
Nash shared a couple moments from the green-screen shoot on his Instagram account.
Lighting on fire? Be careful out there, Steve.
And there was the crossover — even in slow motion, it looks like vintage Nash.
Perhaps it looks so good becuase he is wearing a Suns uniform again.