Scouting report: ASU vs. Utah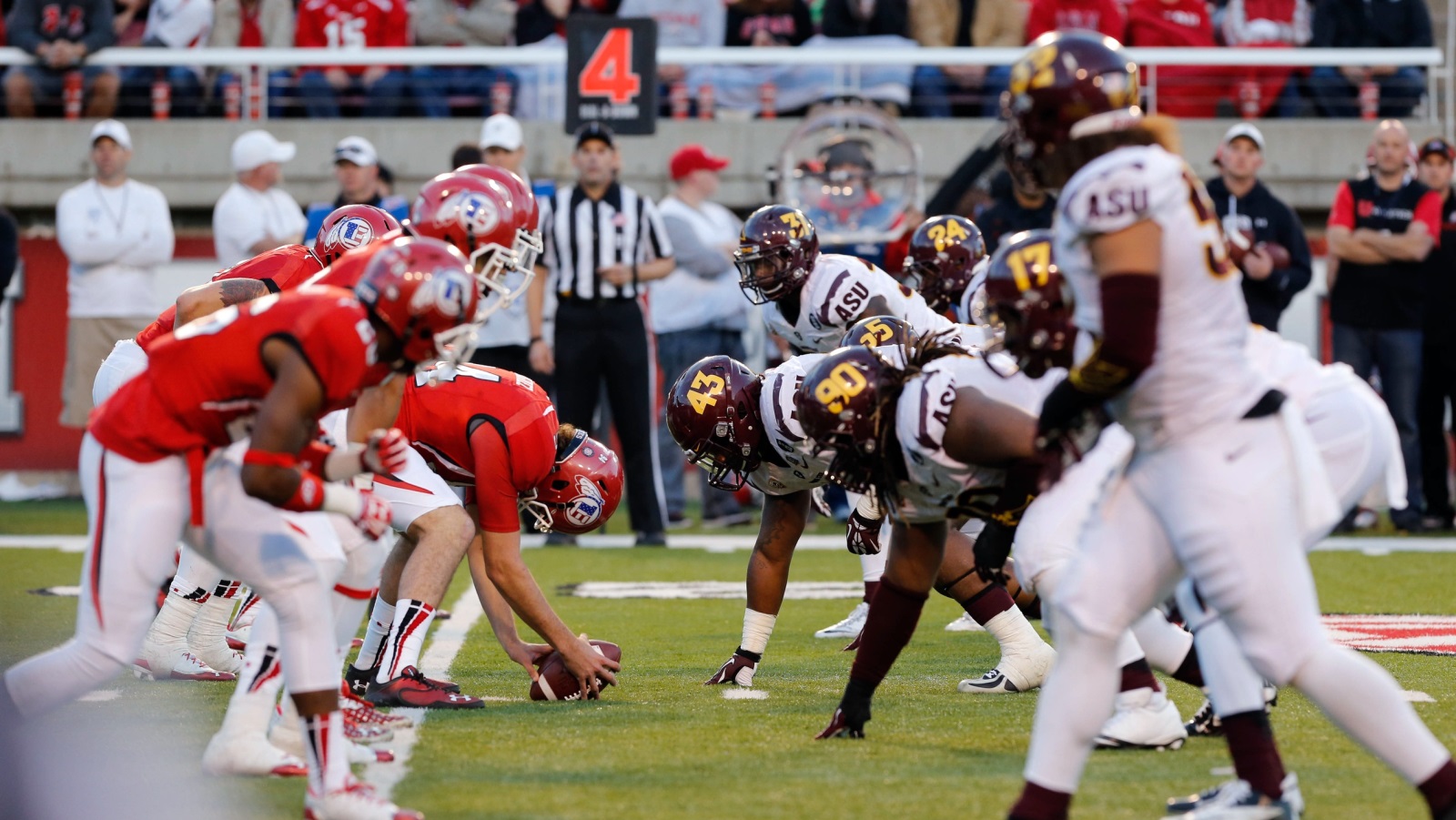 TEMPE, Ariz. — Another week, another battle for Pac-12 South position. This week the top spot is up for grabs.
No. 14 Arizona State hosts No. 17 Utah on Saturday in a game that will create more clarity at the top of the division no matter the outcome, as another contender will be squeezed out.
The Sun Devils (6-1, 4-1 Pac-12) could maintain at least a half-game lead with a win, while the Utes (6-1, 3-1) could leave Tempe with at least a share of the lead — and a key tiebreaker — depending on how Arizona fares against UCLA.
The game seems certain to be a physical battle between two aggressive defenses, but there will be enough playmakers on the field that either team could score serious points, too. Here's a closer look at what to expect:
Trending defense. ASU continued its defensive turnaround against Washington last week and has now allowed only one touchdown the past two games while holding both opponents to 10 points. Will the trend continue this week against a Utah offense averaging 35.9 points per game? Given Utah's stout defense, which ranks second in the Pac-12 in scoring and third overall, the ASU defense again will have to be sharp as the offense may not score much. The run defense especially will have its work cut out for it against Utah's Devontae Booker, who averages 120.6 yards per game. A big thing to watch for both teams: Turnovers. The Utes forced 13 this season, including eight interceptions, while ASU forced 11. Winning the turnover margin will be paramount.
Special teams. Todd Graham first thing this week said special teams would be a difference-maker in this game. A look at the numbers suggests he's right. Utah leads the conference in punt return average and has one of the best punt returners in the nation. Kaelin Clay's 22.5 yards per punt return rank third nationally. Utah punter Tom Hackett's 47 yards per punt rank third nationally as well. Sophomore place kicker Andy Phillips leads the conference with an 87.5 field goal percentage followed by ASU kicker Zane Gonzalez's 83.3. With as close as this game might be, a kicker's performance could be the deciding factor.
Battle up front. If battling Washington's front seven was tough, facing Utah's might be even tougher. The Utes lead the nation in sacks (final per game) and rank second in tackles for loss (9.4 per game). Senior defensive linemen Nate Orchard ranks second nationally with 11 sacks this season and sophomore Hunter Dimick isn't far behind with seven. ASU's offensive line, which allowed seven sacks last week, will be down a man with left guard Christian Westerman sidelined by a leg injury. ASU's defensive line, meanwhile, is coming off its best game of the season and meets a Utah offensive line that ranks fourth in the Pac-12 in sacks allowed (17).
Taylor Kelly, QB, ASU: Kelly admitted his timing was off last week as he returned from a six-week absence, and he should be sharper this week. He's probably closer to 100 percent mobility as well.
Antonio Longino, LB, ASU: Longino, 6-foot-2 and 230 pounds, should be a big part of ASU's effort to stop Utah running back Devontae Booker, a bruising runner who seems to get stronger as games go on.
Devontae Booker, RB, Utah: Graham called Booker the strength of the Utah offense, and the junior college transfer should get plenty of carries with Anderson sidelined.
Kaelin Clay, WR, Utah: The top punt returner in the Pac-12 could hurt ASU if its coverage team isn't sound. Clay will also take on a bigger role as a receiver with Anderson out.
— ASU has a big advantage over Utah in the all-time series between the teams, leading 19-6. ASU has won the last nine meetings, which ties for the second-longest active winning streak among Pac-12 opponents. Saturday's game will mark the first time in history the teams have faced off while both were ranked.
— Utah will be without No. 1 receiver Dres Anderson, who suffered a season-ending knee injury last week. On Monday, Graham called Anderson "the playmaker" of Utah's receiver group but he insisted Thursday that Utah has plenty of capable receivers. "They've got about three or four really good wide receivers," Graham said. "Their receivers are very, very talented."
— The first College Football Playoff top 25 rankings featured 17 one-loss teams, including ASU and Utah. The only other game between one-loss teams this weekend is No. 3 Auburn vs. No. 4 Ole Miss. The two games guarantee the group of 17 shrinks by at least two.
The Pac-12 South lead, or at least a share of it. With a win, ASU would retain at least a half-game lead in the division and further solidify its position as the South front-runner. With a loss, it would drop from the top spot and face a tougher road to winning it. And with two top 20, one-loss teams facing off, College Football Playoff implications must be considered as well.
Scoring points in this game probably won't be easy for either team, so whichever defense does the most might give its team the edge. ASU's offense needs a rebound week, and being at home might help. This game could come down to whichever team has the ball last.
ASU 27, Utah 20