Rival execs weigh in on Suns' possible trade chips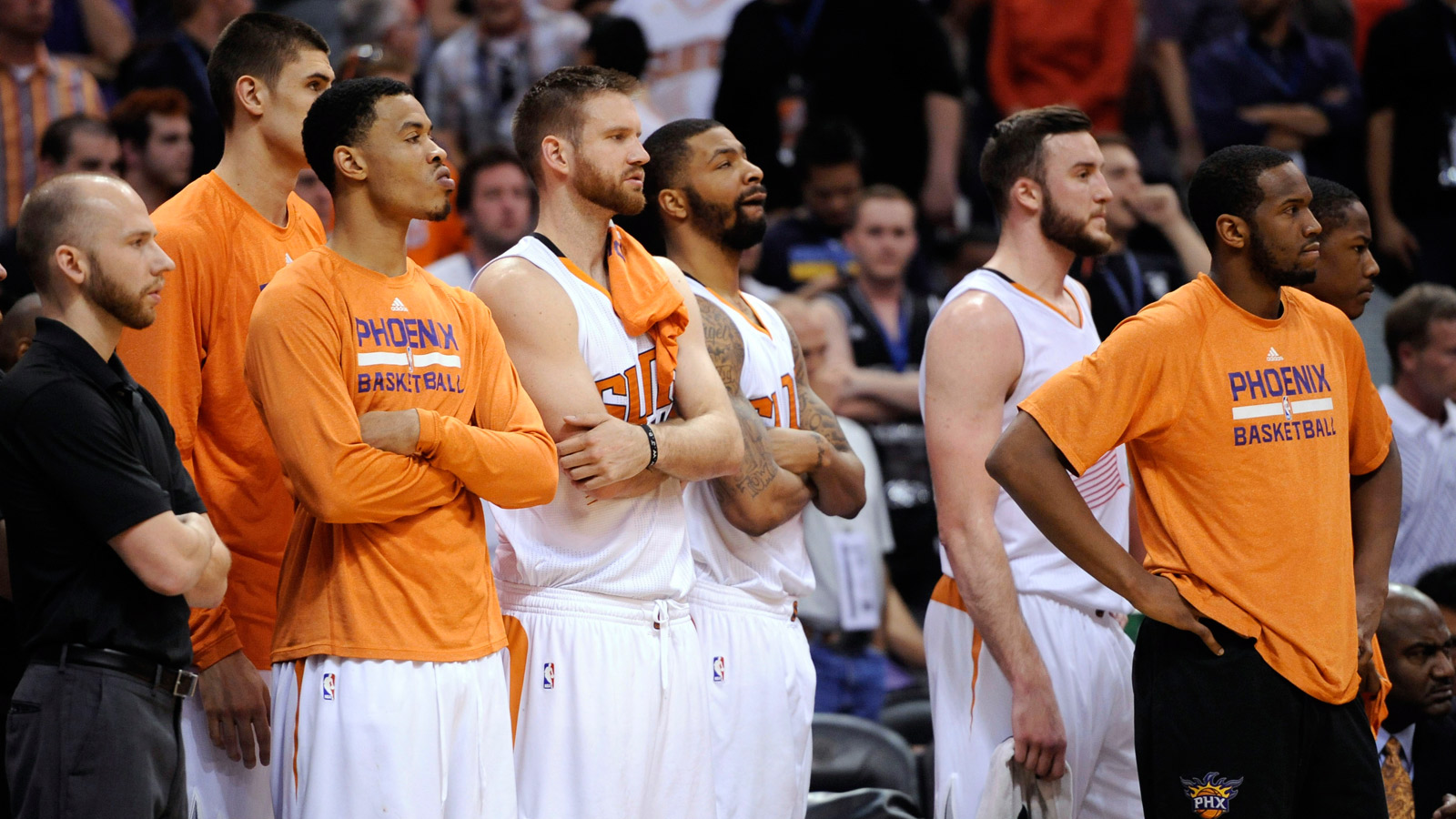 While a summer with the potential for possible roster upgrades seems to be approaching at an exaggerated crawl, the Suns are managing to inspire considerable curiosity around the league.
"They're pretty good already," one league personnel executive said this week, "but their recent history makes them seem capable of being equally aggressive this offseason."
This level of aggression depends on how other NBA teams value the Suns' accumulated, boots-on-the-ground assets.
As you might expect, judging the value depends on which evaluation expert is asked. We're going with opinions rendered by a talent executive from the Eastern Conference and a peer — with similar responsibilities — from a Western Conference franchise.
For now, let's proceed with the premise that Phoenix will continue to be the province of a two-pronged, point-guard attack and those designated PGs are Goran Dragic and restricted free-agent Eric Bledsoe.
As anyone following the Suns is quite aware, the team won 23 of 34 games involving both in the starting lineup.
"It would be interesting to find out how much either could bring in trade," our Eastern Conference guy said. "But I think they'll stick with those two. I do think, hypothetically, that if we're talking about using Dragic to move up in the draft, it's hard to imagine anyone trading out of a top-four pick this summer."
OK, thanks for the reminder.
Anyway, let's we'll begin our look at the Suns' assets with: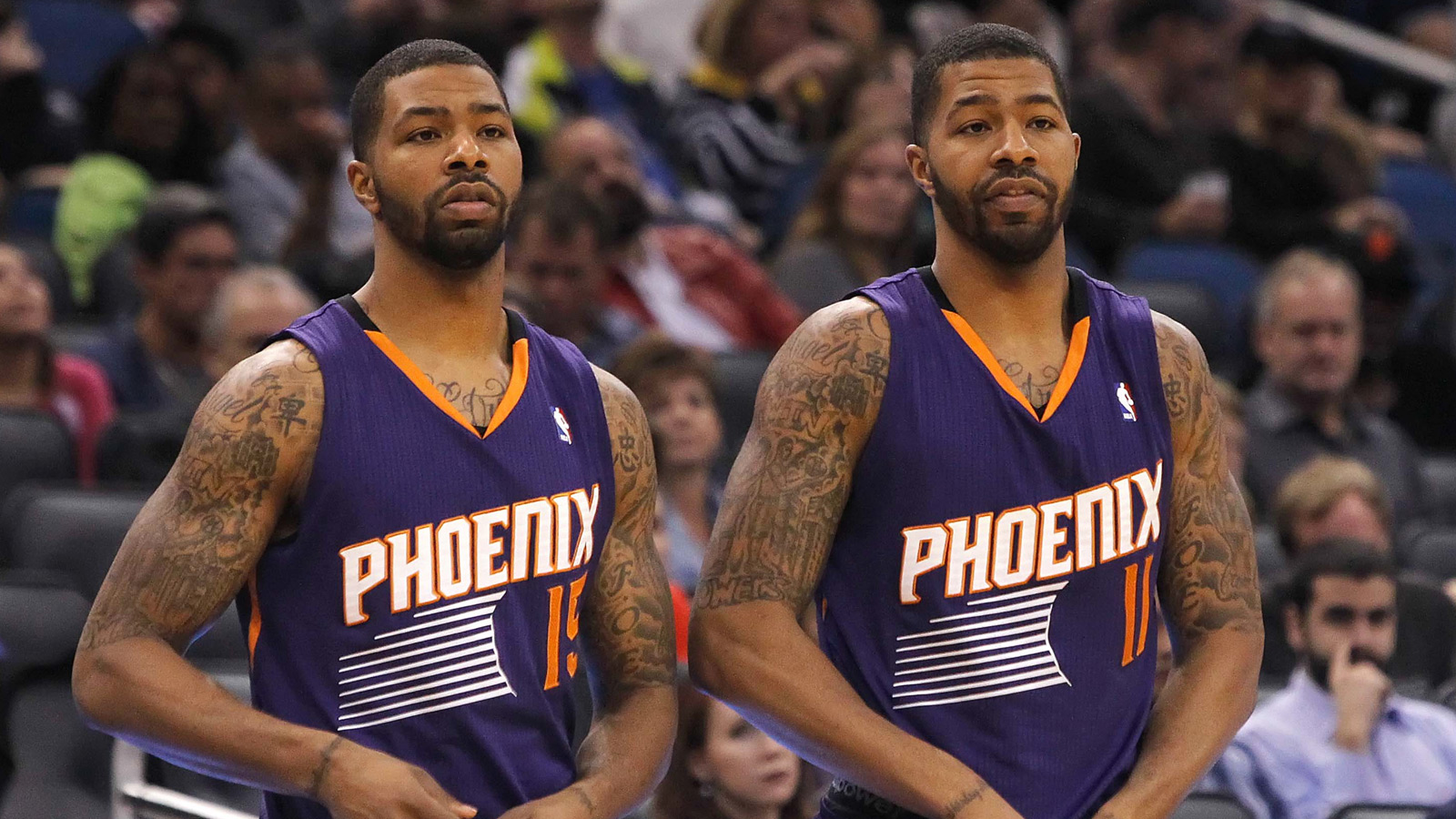 We're packaging Markieff and Marcus because they don't exactly make wanting to work together a secret.
That also makes it difficult for any team employing — or interested in employing — both of the twins, who will be eligible for extensions of their rookie contracts at the same time. The first deadline for such transactions is the end of October.
"Our coaches really sweat about game-planning for those guys," the West guy said. "It's especially tough matching up against them with the second unit.
"They're pretty versatile, being able to shoot it deep, drive it to some degree and post up against like-sized players. Markieff really came on this year. If factored independently, he and a draft pick and one of the Suns' bigs might get Phoenix a pretty good return. But if they stay with this package-deal type of approach for their next contracts, it limits their value as trade assets."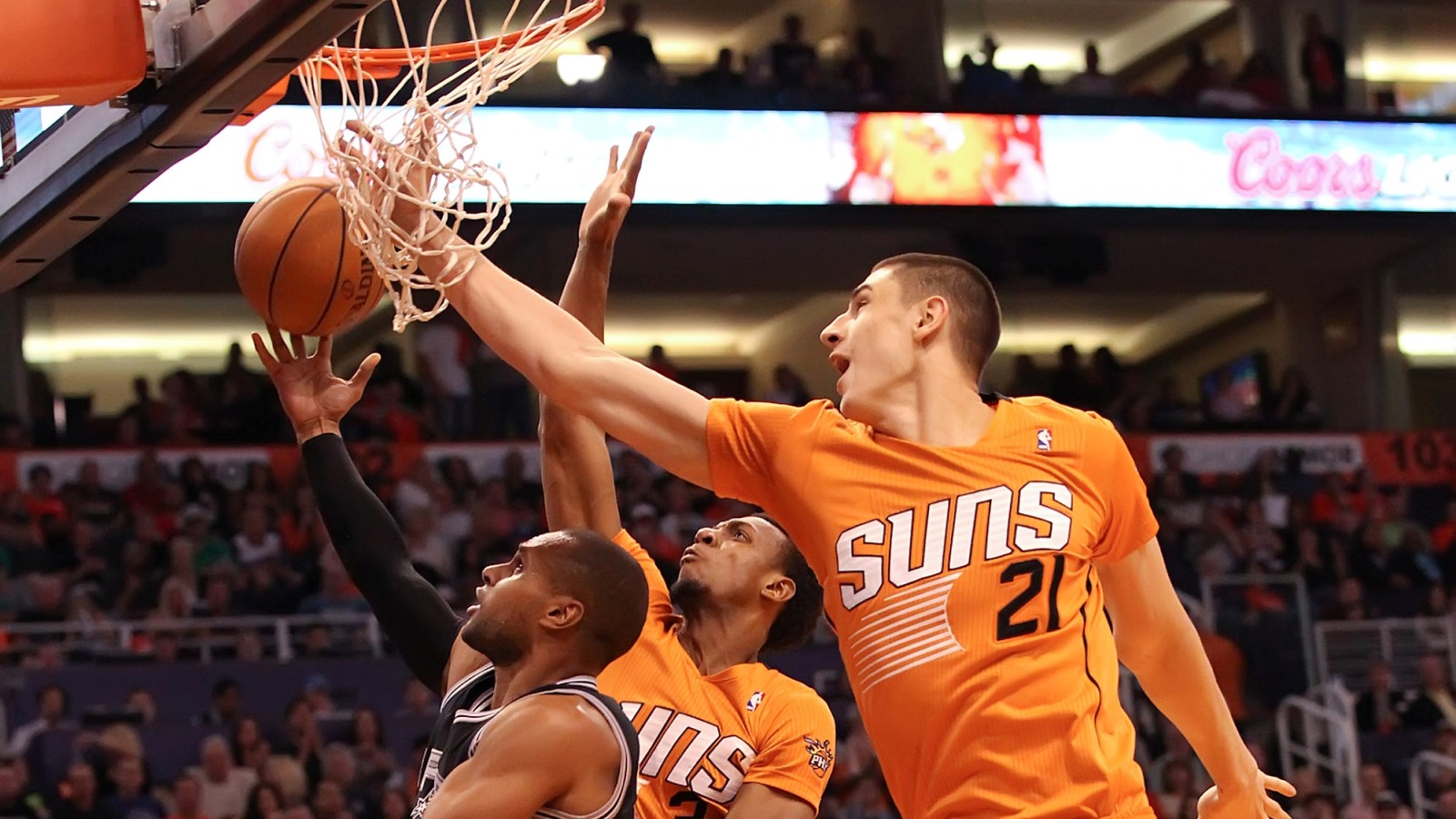 Taken by the Suns with the fifth overall pick last June, the development of the 7-foot-1 former Maryland center was limited by preseason surgery on both ankles.
"I wasn't crazy about him going into the draft last year," the West guy said. "He didn't always look engaged. I might have felt differently if I could have seen him go against some other bigs in a pre-draft workout, but he was injured.
"He has some real skill, though, and unless he could be used to help get something really special back, I doubt the Suns would even consider moving him this soon after taking him at five."
The Eastern Conference sharpie was a bit more sold on Len.
"He has a lot of skill," our East contributor said. "And in certain moments when he did play, I think he showed he can mix it up in the lane. He's long and moves well and gives them a potential offensive option with some rim protection.
"He's probably not going anywhere, but I think he'd be pretty intriguing for a lot of teams. Beyond (Kansas freshman Joel) Embiid, there's nobody at center in this year's draft close to him. If you're looking for a young center, he has a lot of value. But the league seems to be trending small."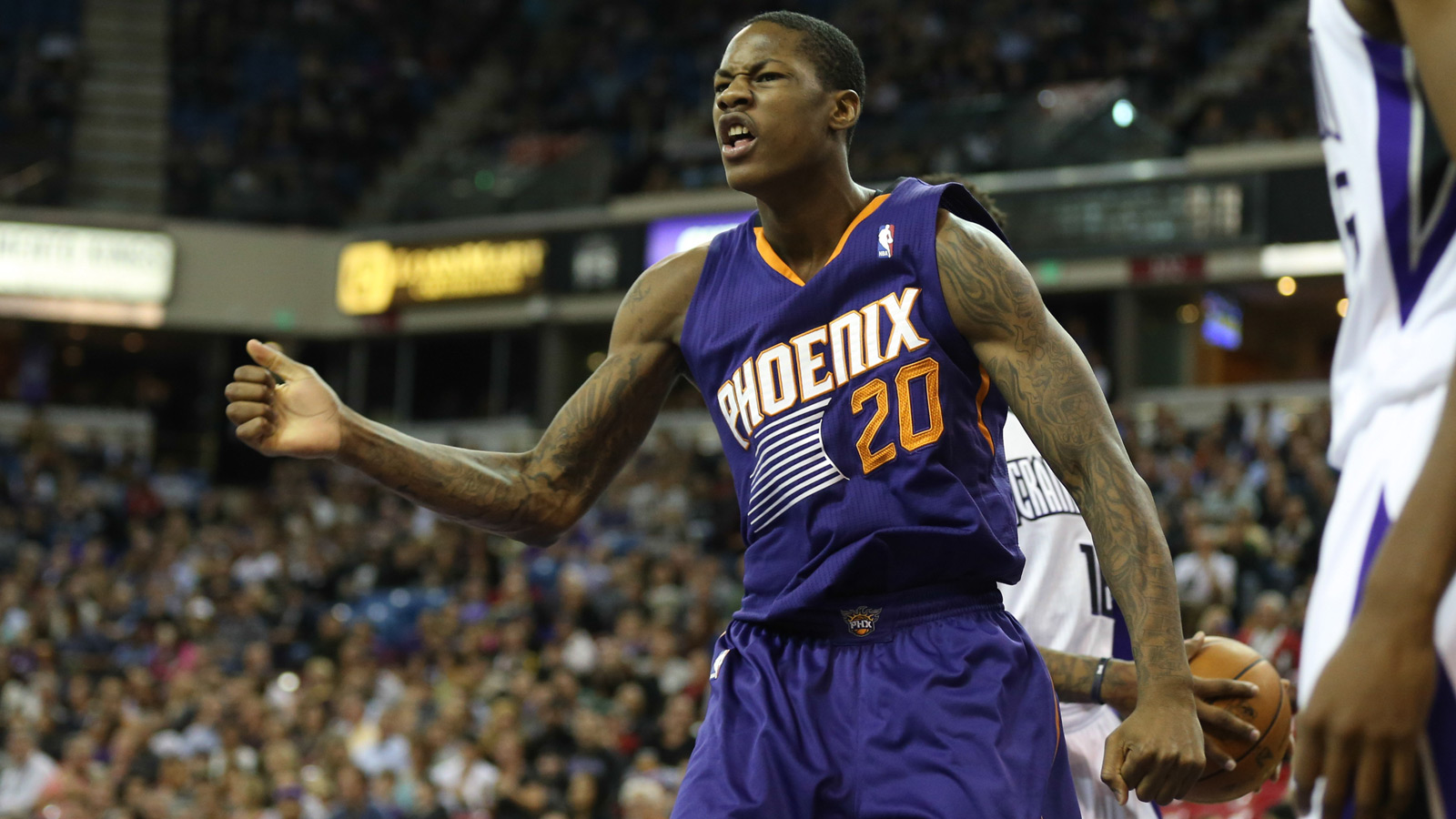 Although his rookie season was presented in rollercoaster cameos, the former Kentucky two-guard left a favorable impression.
Ending the season by hitting the Sacramento Kings for 29 points certainly didn't hurt.
"I saw some mechanical changes in his shot," the West observer said. "It didn't translate to solid numbers as a jump shooter, but it tells me he was willing to change and take a step back in the short term to move forward later.
"The kid really has a motor, and I hear he works hard. His shot still is questionable, and that makes him lesser in value as a possible trade chip than he could be. By the way, anyone even thinking of moving him to (point guard) should really think again. That's not where you want him."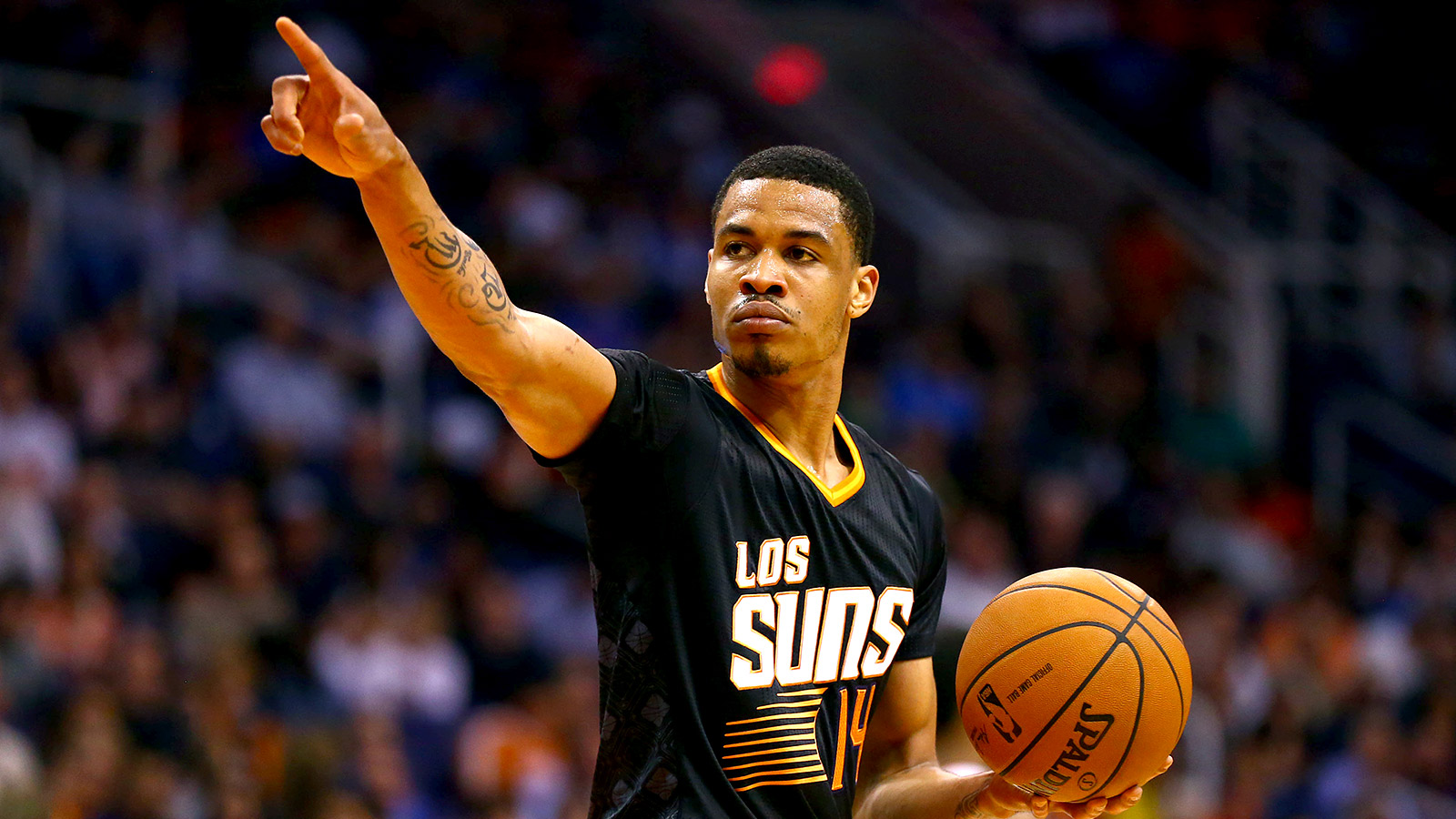 The bouncy former preps-to-pros swingman had a breakout season after bouncing to Phoenix.
With one more year on his current deal (at only $3.5 million), Green would have considerable value in a trade package . . . and just as much with the team employing him now.
"He finally showed the league what a lot of guys who brought him in had been hoping to see at every stop along the way," the Eastern Conference evaluator said. "Playing like he did this season, Green would be a nice get for pretty much anybody.
"But what you have to consider is the system he was in. And it's not just scheme. It's how (Suns coach Jeff) Hornacek was able to not overreact when Green threw up a bad shot here and there. He was really great at allowing a talented guy to play to his strengths without worrying about getting buried on the end of the bench if he made some mistakes. That's one thing about trading for any of these Phoenix guys . . . does your coach have the same level of patience or confidence in their potential to live through the growing pains?"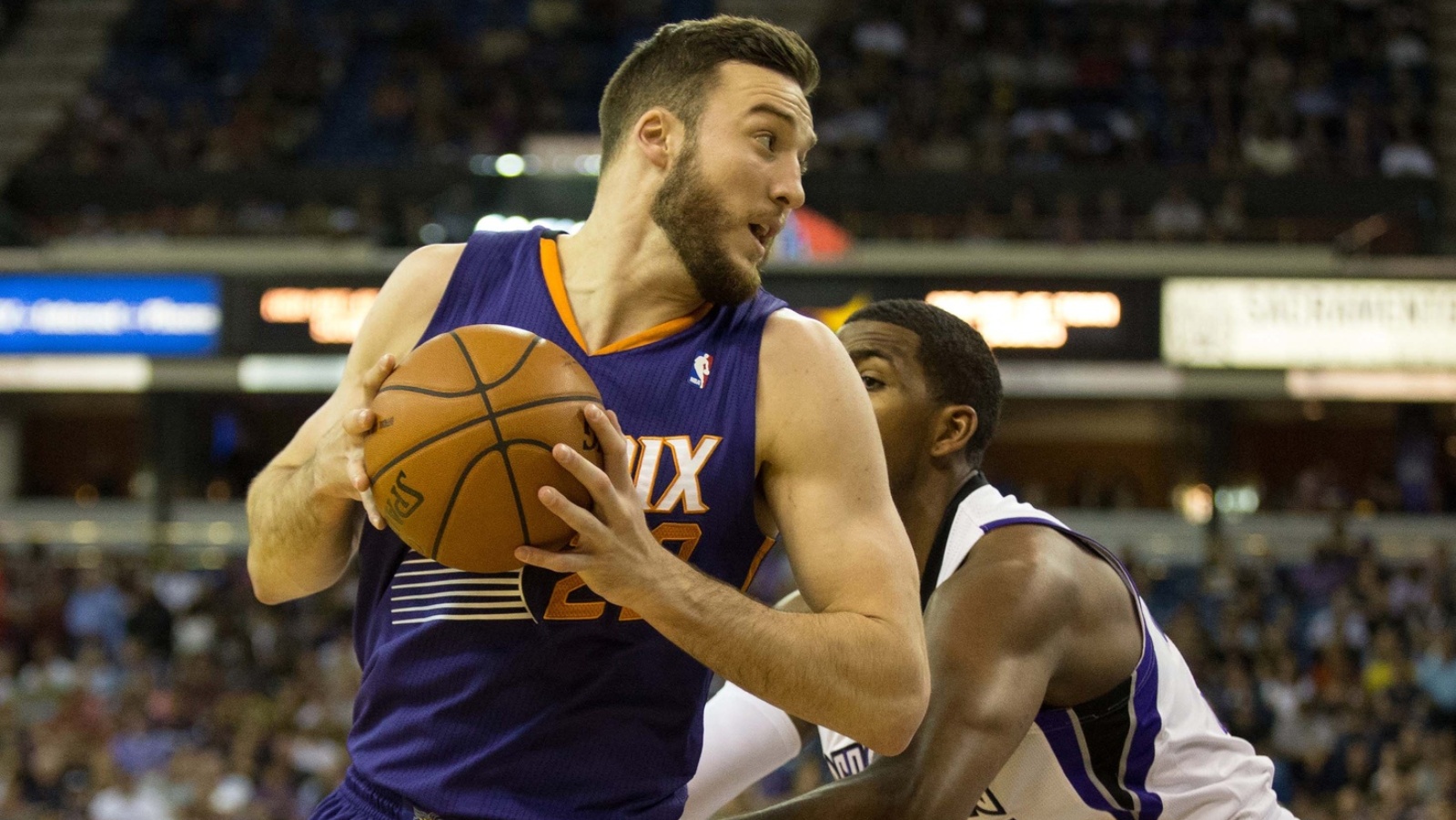 Plumlee raised NBA eyebrows by taking advantage of starter's minutes to forge a reputation as an athletic shot-blocker and aggressive roller on ball screens.
"For what he does and what he's paid, a lot of teams wouldn't mind having him, whether it's starting or backing up," the Western Conference executive said. "He plays hard, looks pretty coachable and he's improved. He still isn't much facing the basket and his shot takes forever to unload.
"But as another piece in a trade package, his value probably is a lot higher than it was a year ago."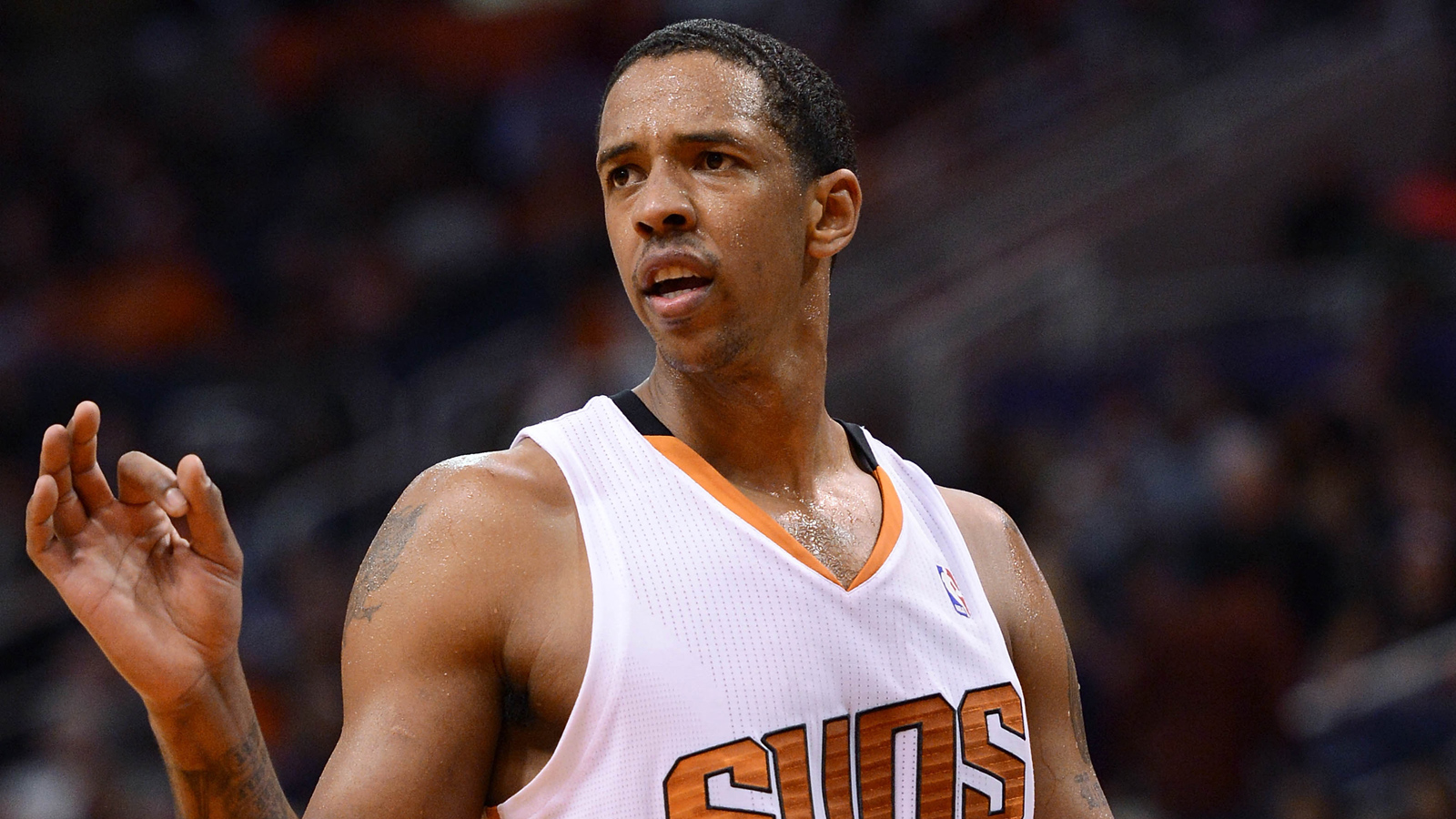 If we go back a year on the veteran power forward, we see a player whose career very much was in doubt.
With a player option of $6.8 million for next season, Frye's 3-point stroke provides the Suns with enough spacing for Dragic and Bledsoe to making a living in the lane.
"That translates pretty much anywhere," the East guy said. "You'd like to get someone cheaper for the production, but it's not easy finding an accomplished shooter who has Frye's level of experience. He's not a great defender away from the rim, but he can hold his own at two positions if the matchups are reasonable."