Pac-12 all-century team includes 5 Wildcats, 3 Sun Devils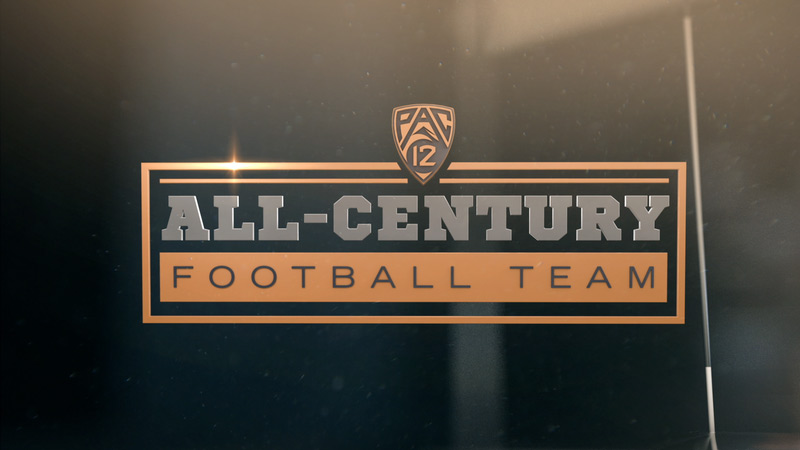 Arizona has five players and Arizona State has three among the 50 players named to the Pac-12 All-Century football team, which was named Wednesday in conjunction with the conference's 100th birthday.
Arizona's representatives are all on the defensive side of the ball: End Tedy Bruschi, tackle Rob Waldrop, linebacker Ricky Hunley and defensive backs Chris McAlister and Antoine Cason. ASU's representatives are guard Randall McDaniel and defensive ends Terrell Suggs and Jim Jeffcoat.
A panel of 119 former players, coaches and media members selected the team, which features 24 offensive players, 23 on defensive and three special-teamers.
Stanford quarterback John Elway was selected as the Offensive Player of the Century; USC safety Ronnie Lott the Defensive Player of the Century; and USC's John McKay as the Coach of the Century.
USC leads the way with 25 selections, including all five running backs: Marcus Allen, O.J. Simpson, Charles White, Reggie Bush and Mike Garrett. Arizona's five players is the second most of any conference school — followed by Stanford and UCLA (4 each); ASU, California and Oregon (3 each); Washington (2); and Washington State (1).
Quarterbacks — John Elway, Stanford; Marcus Mariota, Oregon; Jim Plunkett, Stanford; Andrew Luck, Stanford; Matt Leinart, USC.
All-Pac-12 honors
Running backs — Marcus Allen, USC; O.J. Simpson, USC; Charles White, USC; Reggie Bush, USC; Mike Garrett, USC.
Wide receivers — Keyshawn Johnson, USC; Lynn Swann, USC; Marqise Lee, USC; J.J. Stokes, UCLA; Ken Margerum, Stanford.
Tight ends — Tony Gonzalez, California; Charles Young, USC.
Offensive line — Jonathan Ogden, UCLA; Ron Yary, USC; Tony Boselli,USC; Anthony Munoz, USC; Lincoln Kennedy, Washington; Brad Budde, USC; Randall McDaniel, Arizona State.
Defensive ends — Tedy Bruschi, Arizona; Terrell Suggs, Arizona State; Willie McGinest, USC; Andre Carter, California; Jim Jeffcoat, Arizona State.
Defensive tackles — Steve Emtman, Washington; Haloti Ngata, Oregon; Rob Waldrop, Arizona; Leonard Williams, USC; Ed White, California.
Linebackers — Junior Seau, USC; Jerry Robinson, UCLA; Ricky Hunley, Arizona; Richard Wood, USC; Chris Claiborne, USC.
Cornerbacks — Joey Browner, USC; Mel Renfro, Oregon; Chris McAlister, Arizona; Antoine Cason, Arizona.
Safeties — Ronnie Lott, USC; Kenny Easley, UCLA; Troy Polamalu, USC; Mark Carrier, USC.
Kicker — Jason Hanson, Washington State.
Punter — Tom Hackett, Utah.
Returner — Reggie Bush, USC.
Coach — John McKay, USC
Arizona's Waldrop and ASU's Jeffcoat and McDaniel were among those reached for comment on their selections.
Waldrop: "I was incredibly honored to learn of being elected to the Pac-12's All-Century Team. Over the years, there have been some great defensive lineman who competed in the conference, being recognized as one of them — so many years after playing — is quite a distinction. The period that I played at Arizona under Coach (Dick) Tomey was a special time. We had a team that was very close and took care of one another. And our defense! That was a special group of players. I am very blessed to have been apart of that group — the Desert Swarm — and will always cherish the memories of what it felt like when we would completely derail and demolish a competitors offense … None of the recognition I have ever received would have been possible without such a talented group of defensive teammates — I share this honor with them, Bear Down."
Jeffcoat: "I'm very grateful and blessed to have the opportunity to earn such a prestigious honor, and that my peers and all those who voted thought that much about me to put me on the centennial team. It's truly a great as well as humbling honor."
McDaniel: "For 100 years, the schools of the Pac-10/12 have given student-athletes the opportunity to succeed in the classroom and on the playing field. Thanks to a football scholarship to Arizona State University, I earned my college diploma and built the foundation for a 14-year NFL career. I'm honored to be included in this group of talented men and I'm proud we can represent all the great Pac-10/12 athletes who came before us and those who will certainly follow."