Matusz returns home, looking for chance in D-backs bullpen
Chris Gabel

FOX Sports Arizona
SCOTTSDALE, Ariz. — Brian Matusz was 10 years old when the Diamondbacks played their first season, and a love affair quickly was born.
He went to multiple games each season through high school, was in the right-field bleachers for Game 1 of the 2001 World Series and glued to the TV for the Game 7 comeback.
So it is no surprise that — in conjunction with what manager Torey Lovullo called a wide-open bullpen — Arizona was at the top of the list when Matusz was weighing free agency offers this winter.
Matusz signed with the D-backs last week, just hours before pitchers and catchers reported to Salt River Fields. He signed a minor-league deal with an invitation to big league spring training.
"We didn't finalize until that day," Matusz said. "It was definitely stressful on the offseason, not knowing where I was going to be. But I always felt, deep down, I knew this is where I wanted to be. This is where my heart was. Fortunately it worked out that way.
"To be able to wear the uniform is a childhood dream."
Matusz starred at Phoenix St. Mary's High School and the University of San Diego before he was drafted by the Orioles with the fourth overall pick in the 2008 draft. He made his Major League debut a year later and was converted to a reliever midway through the 2012 season.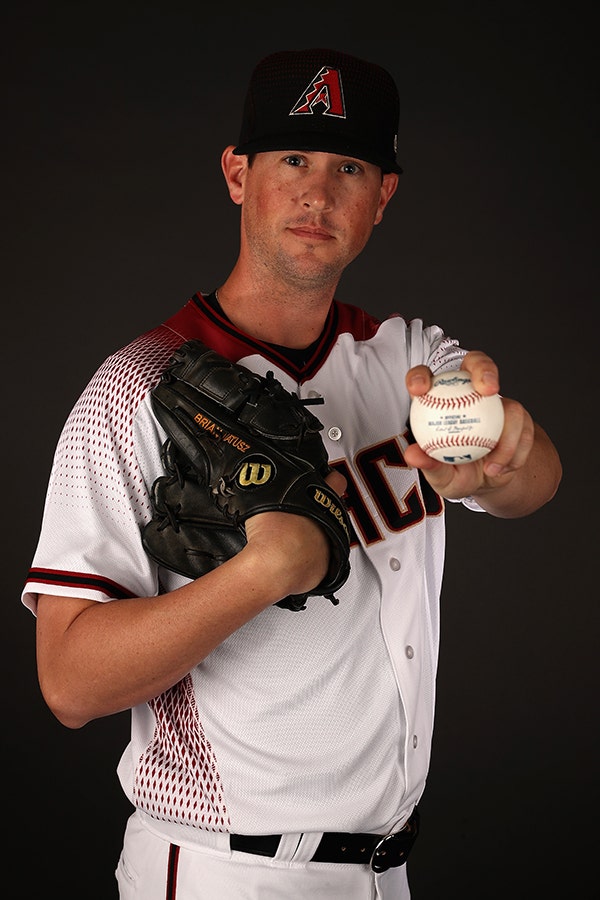 (Christian Petersen/Getty Images)
From 2013-15, the left-handed Matusz complied a 3.32 ERA and 159 strikeouts in 151 innings. Matusz, though, struggled to start last season and in May was traded to the Braves, who released him shortly after. He signed a minor-league deal with the Cubs in June and made one start in the majors, meaning he will receive a World Series ring.
He is one of several veteran relievers looking for a bounce-back season that the D-backs signed to a minor-league contract this spring, along with the like of Tom Wilhelmsen, Kevin Jepsen, JJ Hoover and Jorge De La Rosa.
Matusz and De La Rosa are left-handers, and the D-backs have only two other leftyrelievers in camp — Andrew Chafin and Steve Hathaway. Hathaway has yet to throw off a mound because of bursitis in his shoulder.
First-year D-backs manager Torey Lovullo saw how good Matusz can be when both were in the AL East.
"He absolutely owned David Ortiz, and that speaks volumes to me," Lovullo said. "When someone can go in and make David feel as uncomfortable as David felt, I know this guy has a lot of quality stuff. We're tapping into that. … We like what we see so far."