The Starting Five: Kobe's beef, crumbling Cavs and more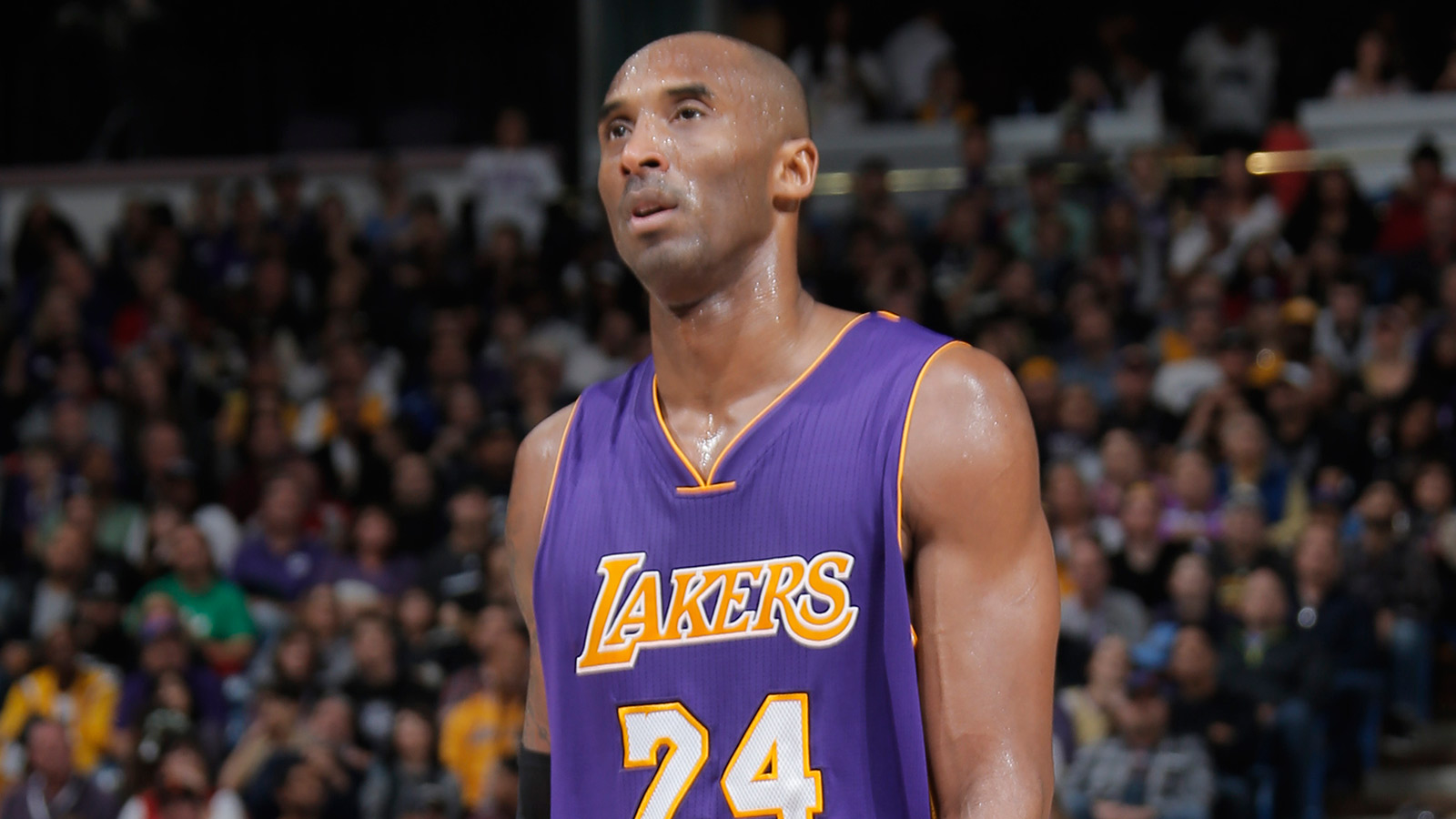 While the New York Knicks continue marching toward Jahlil Okafor, the rest of us can examine this week's burning issues around the NBA.
World basketball spokesperson Kobe Bryant recently took a big Euro step by declaring American players are not as skilled as their foreign-developed peers.
Much of the credit for this divide was aimed at the grassroots system in the U.S.
"Horrible, terrible AAU basketball," the Black Mamba said. "It's stupid."
His rant wasn't exactly different than what we hear any time Team USA loses an international hoop skirmish. That hasn't occurred lately, by the way. But this success doesn't mean he's wrong.
While Kobe was brutally on point with much of his criticism (especially the part about U.S. kids not learning how to post up), there also are issues with the methods of skill training we now see all over the States — tactics employed from youth levels all the way up to NBA development coaches.
A lot of these methods don't translate to real basketball.
Bryant, whose youthful skills were polished in Italy, also said American players are treated like "cash cows."
Unfortunately, some of those in the skill-development business are part of the problem, sacrificing detailed instruction for the money-making potential of large group sessions.
But with someone like Kobe shining the spotlight on skill development, expect more kids to spend time dribbling around cones.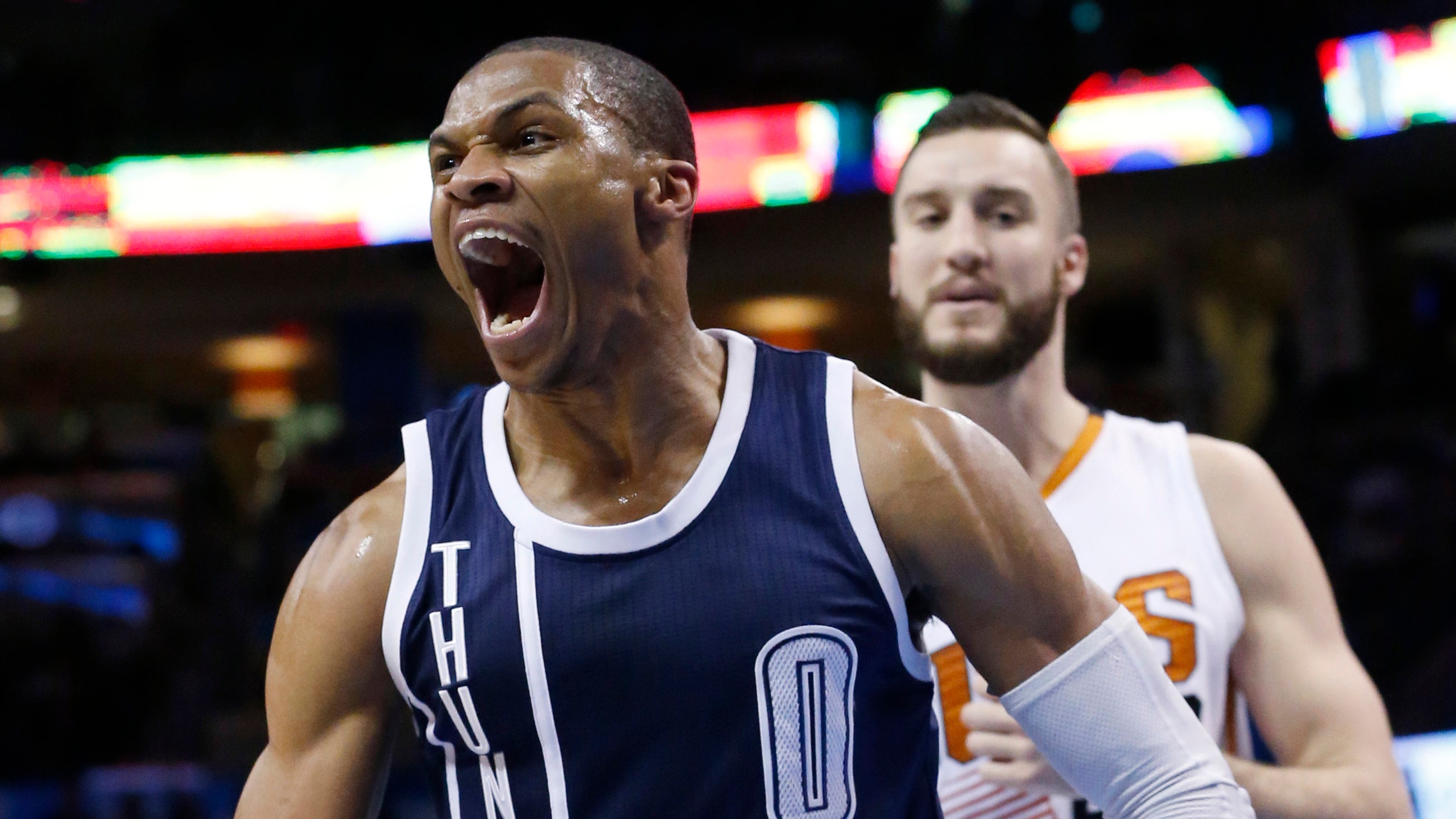 Through Sunday night, the league leader in player efficiency (according to basketball-reference.com) was . . . Russell Westbrook.
Hold on while we check again.
OK, it's true. The same OKC Thunder guard responsible for more polarizing NBA debates than anyone west of Carmelo Anthony checks in with a rating of 31.7.
The league average is 15. Westbrook finished last season at 24.7. Last season's efficiency leader — Thunder teammate Kevin Durant — was rated at 29.8.
Although Westbrook hasn't improved his shooting percentages, he has significantly hiked his free-throw attempts and is averaging 27 points per game.
But just in case you're worried that this astonishing statistical change signifies the end of the world, go ahead and exhale.
We're only in the first week of January, and Westbrook has been on the floor for only 20 games.
And now he has Dion Waiters as a new playmate.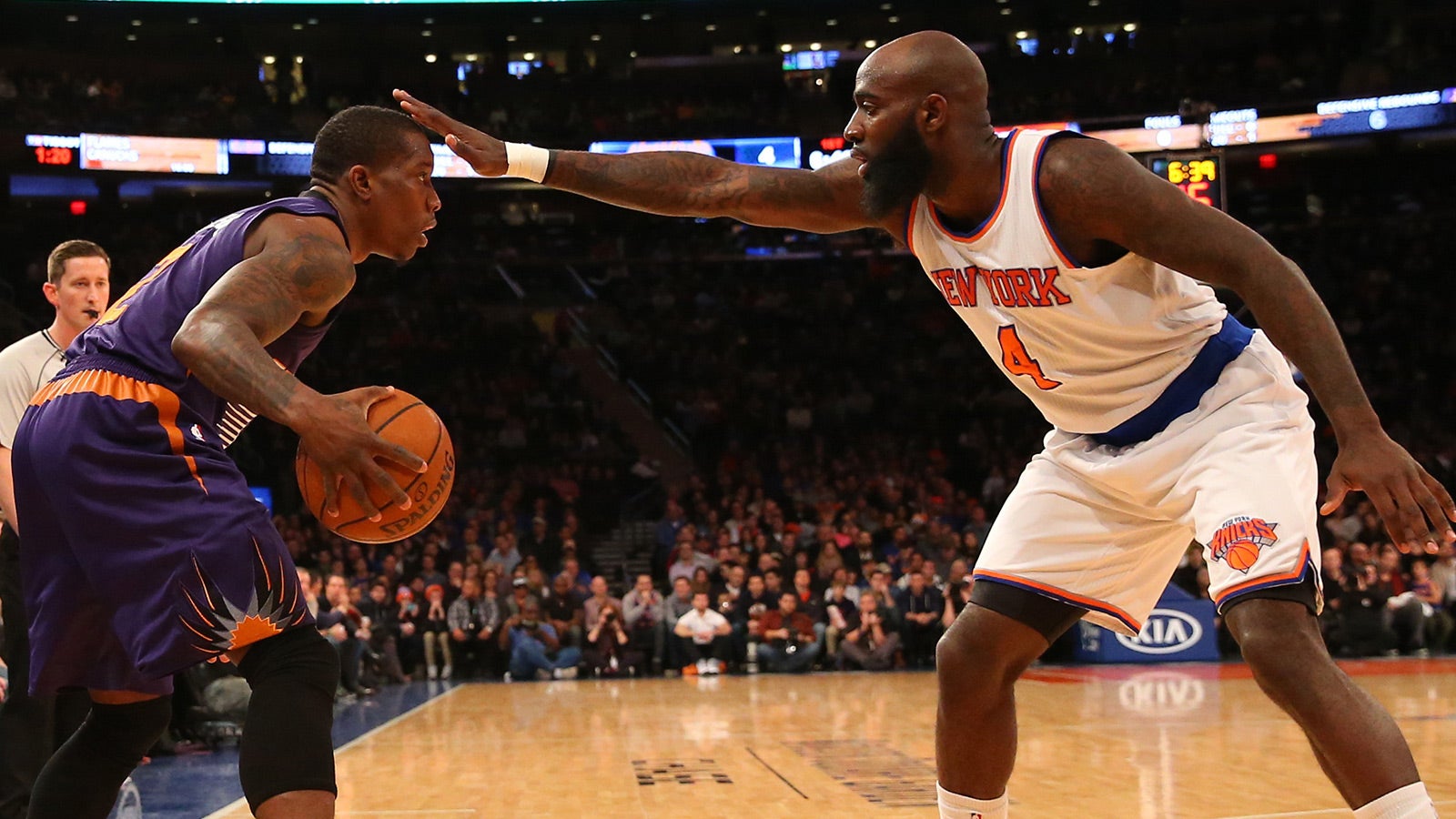 In this offensive hoop era of floor spacing, high-ball screens and spot-up shooting, defensive-minded coaches are on the lookout for methods of adjustment.
An assistant coach employed by a Western Conference team says one tactic he's been seeing more often is something of a throwback to the old days.
"I've been seeing face-guarding more and more," he said.
The coach is referring to the maneuver of tasking a defender to remain nose to nose with a problematic offensive player, removing that defender from any help responsibilities.
"With team defense built around help and recover or rotate, smart offenses typically use ball screens just to get defenders in motion," the coach said. "You easily wind up with a knock-down shooter left alone for just long enough to get off a 3-point shot.
"Face-guarding to deny possession against great one-on-one players like Kevin Durant or James Harden is being used late in games after the shot clock dips below 10, for example, making it take longer to get the guy the ball and giving him less time to operate when he does."
And why hasn't this strategy become more obvious?
"It might," the coach said. "But like with anything that comes along, … if you do too much of something for too long, guys always find ways to beat it. For now, some coaches are trusting shot blockers to protect the rim or forcing guys to shoot somewhat-contested, mid-range shots instead of risking those open 3s."
Fans in Cleveland are witnessing a rocky start to a season of anticipated joy.
That shouldn't be much of a surprise, really.
But this inability to immediately transition from doormat to world-beaters has inspired a report that LeBron James could opt out after only one season back home. For someone as committed to Northeast Ohio — and his credibility as a business empire — as LeBron, this makes no sense.
We also have fielded a couple of projections regarding a potential trade of newcomer Kevin Love, who — you may recall — is in the final year of his current contract.
The one Cavs-related rumor that could have legs involves the potential sacking of first-year coach David Blatt. According to one veteran NBA scribe, Blatt could be replaced by assistant Tyronn Lue by mid-January.
With James (back, knee) out of action for a bit, talk may be just heating up — just as the chatter surrounding Erik Spoelstra began to sizzle during LeBron's first season in Miami.
Cavs GM David Griffin responded to such coach-as-goner notions by claiming Blatt will be around for a while. Now that J.R. Smith is coming aboard, this vote of confidence may qualify as cruel.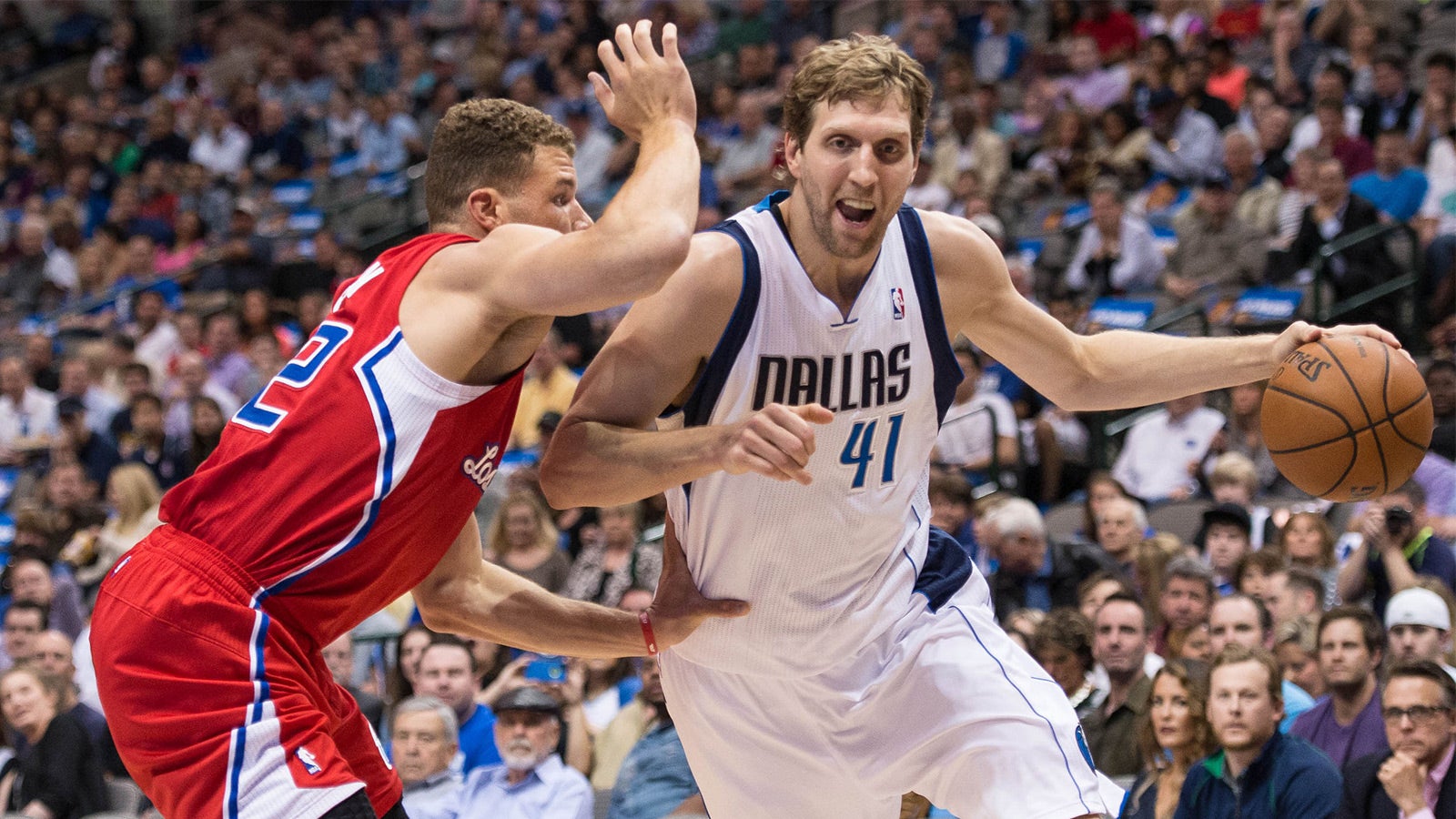 We'll be looking forward to the games within the game when the Dallas Mavericks take on the Los Angeles Clippers on Friday at Staples Center.
For matchups, let's start with Mavs newcomer Rajon Rondo going against Chris Paul of the Clippers. Rondo has taken over an offense that ranks first among NBA teams in points per game, second in field-goal percentage, first in 3-point percentage and second in efficiency.
CP3 presides over a crew that checks in fifth, third, fifth and third, respectively, in the same categories.
Another anticipated battle is old school Dallas four-man Dirk Nowitzki and Clipper whippersnapper Blake Griffin. Although their approaches aren't exactly similar, Griffin (in a limited sample size) has improved his 3-point accuracy from 25 percent last season to 46.7 percent through 34 games this season.
To keep everyone somewhat honest, check the middle where gatekeeper Tyson Chandler of the Mavs will be matched against L.A.'s DeAndre Jordan.