It's here! Behold Peter Schrager's 7-round mock extravaganza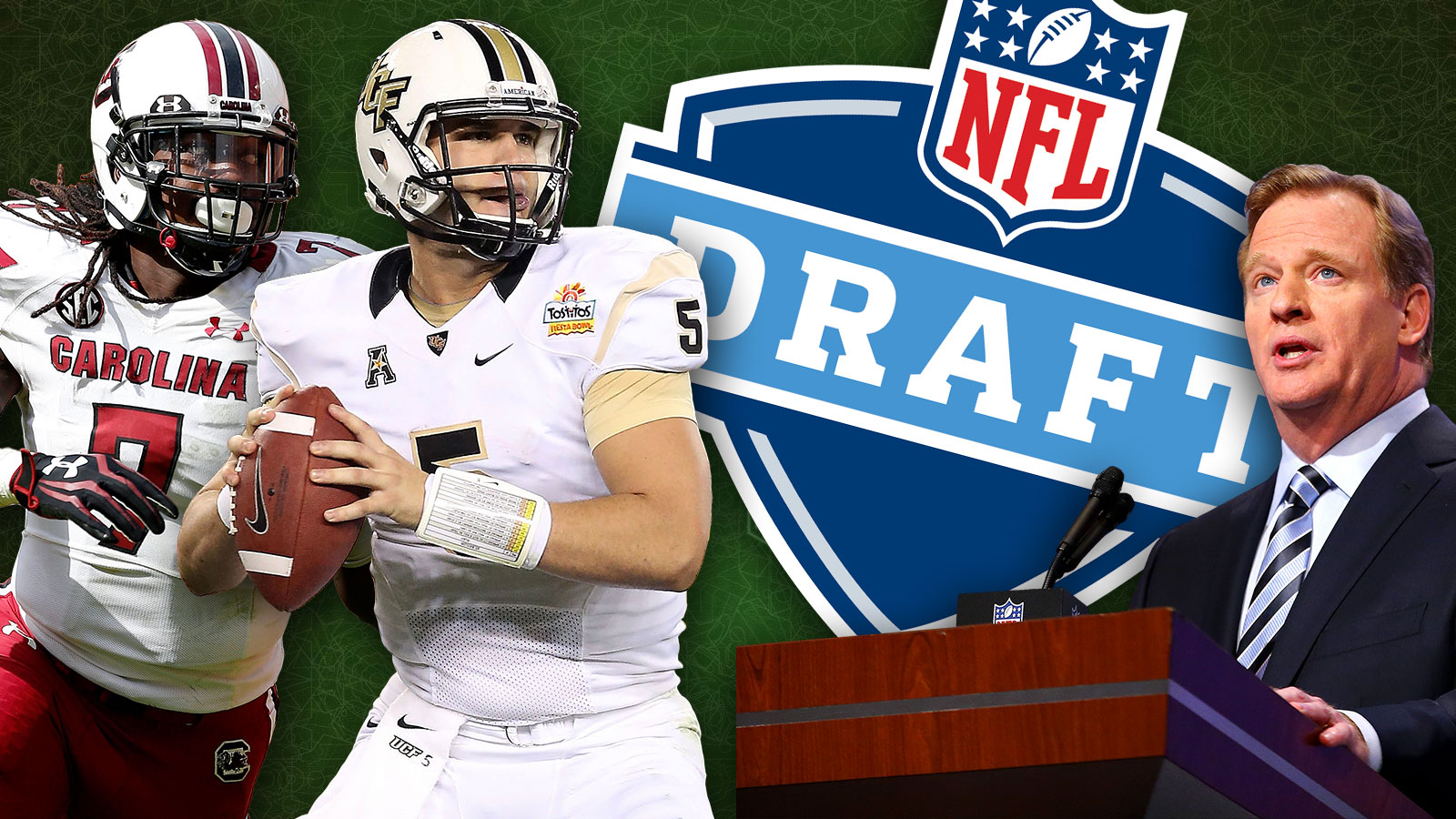 It's been more than five months since the BCS National Championship Game was played and Peter Schrager posted his first 2014 NFL mock draft for FOXSports.com. There have been three more versions along the way, all of which leads to this, his annual seven-round mock draft. That would be 256 picks. 1 to 256. South Carolina defensive end Jadaveon Clowney to his Vanderbilt counterpart, Walker May, and lots of juicy goodness in between.
You can click here for each and every name. But before doing so, here are a few highlights of local relevance that we scoped out.
He's got the Cardinals with an opportunity to choose between quarterbacks Teddy Bridgewater and Derek Carr but passing on both in order to grab UCLA linebacker Anthony Barr — which most would consider a real gift if he's available at No. 20. The quarterback of the future instead will come in the second round in the form of Darnell Dockett's new best buddy, A.J. McCarron.
Beyond that, it's tackle Cyril Richardson of Baylor, tight end Crockett Gilmore, running back James White and defensive end Josh Mauro.
As for the locals, Schrager anticipates lots of waiting. He sees Will Sutton going in the third round (79th overall) to Baltimore, Carl Bradford in the fourth (110th) to St. Louis and Ka'Deem Carey not until the fifth (150th) to Jacksonville, as the ninth running back off the board.
He predicts three others will come off the board in the sixth round: Robert Nelson (177th) to Houston, Shaquille Richardson (178th) to Washington and Marion Grice (205th) to Jacksonville, where he'll presumably be battling Carey for playing time or a roster spot.
Here's the rest in its entirety (100 percent accuracy not guaranteed).