High school baseball championships on FOX Sports Arizona Plus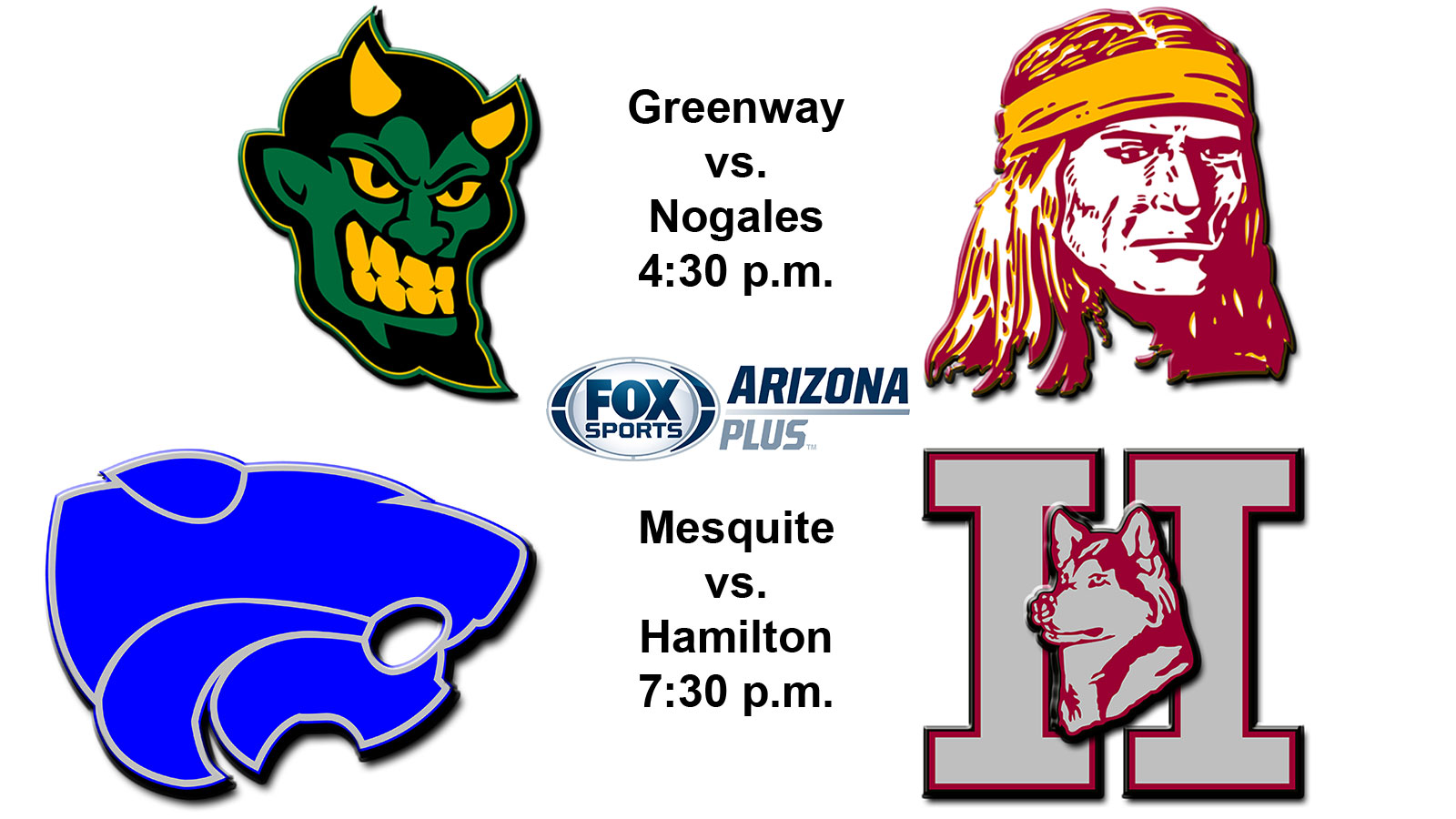 With the No. 1 seed comes a big target, and Chandler Hamilton and Phoenix Greenway have carried such a target the past two weeks.
But each program can fulfill its goal of a state baseball championship Tuesday night, and the only thing standing in their way is talented but somewhat surprising opponent looking for payback.
The Division I and Division II baseball state championship games from Salt River Fields in Scottsdale will be broadcast live on FOX Sports Arizona Plus, beginning with Greenway vs. fourth-seeded Nogales in the Division II title at 4:30 p.m., followed by Hamilton vs. eighth-seeded Mesquite at 7:30.
Kevin Ray will call the action, with Ken Phelps as color analyst.
Here is a look at what to expect in each game:
DIVISION I
After his team on Thursday secured its spot in the title game, Hamilton coach Mike Woods wondered aloud who the Huskies could face for the championship.
"Maybe it will be our rival," he said.
Woods was referring to Gilbert Mesquite, and wouldn't you know it?
Hamilton beat Mesquite in late-February, late-March and again earlier in these playoffs. But none of those wins means anything if the eighth-seeded Wildcats prevail Tuesday.
Hamilton outscored Mesquite 22-2 in the first two meetings but had to eek out a 2-1 win 11 days ago.
It is also a rematch of the 2008 state championship game, which Hamilton won 6-5. That was Hamilton most recent of its three titles.
The 2008 title game appearance is Mesquite's only one.
Hamilton is riding a seven-game win streak, of which five were decided by one run. The Huskies likely will send junior right-hander Zach Pederson to the mound with an 11-0 record and 2.39 ERA.
Mesquite could counter will senior Matt Heibult, who has a 2.79 ERA and 47 strikeouts in 62-2/3 innings.
DIVISION II
Greenway earned its place in the championship with a 4-0 victory over second seed Tucson Sahuaro — beating the state's top pitcher, Alex Verdugo, in the process. They might have expected to see the Cougars again. Instead it will be fourth-seeded Nogales.
Greenway beat Nogales 9-1 in the tournament quarterfinals behind two hits, four RBI and seven solid innings on the mound from senior Tyler Frost.
But the Apaches worked their way back through the losers' bracket with wins over No. 12 Yuma Gila Ridge and then Sahuaro, 7-5, on Saturday.
Nogales may be the underdog, but it has history on its side. The Apaches own nine state titles, though the most recent was in 1981.
Greenway's last championship was in 1993; its other was in 1981.