FOX Sports Arizona Olympic hockey predictions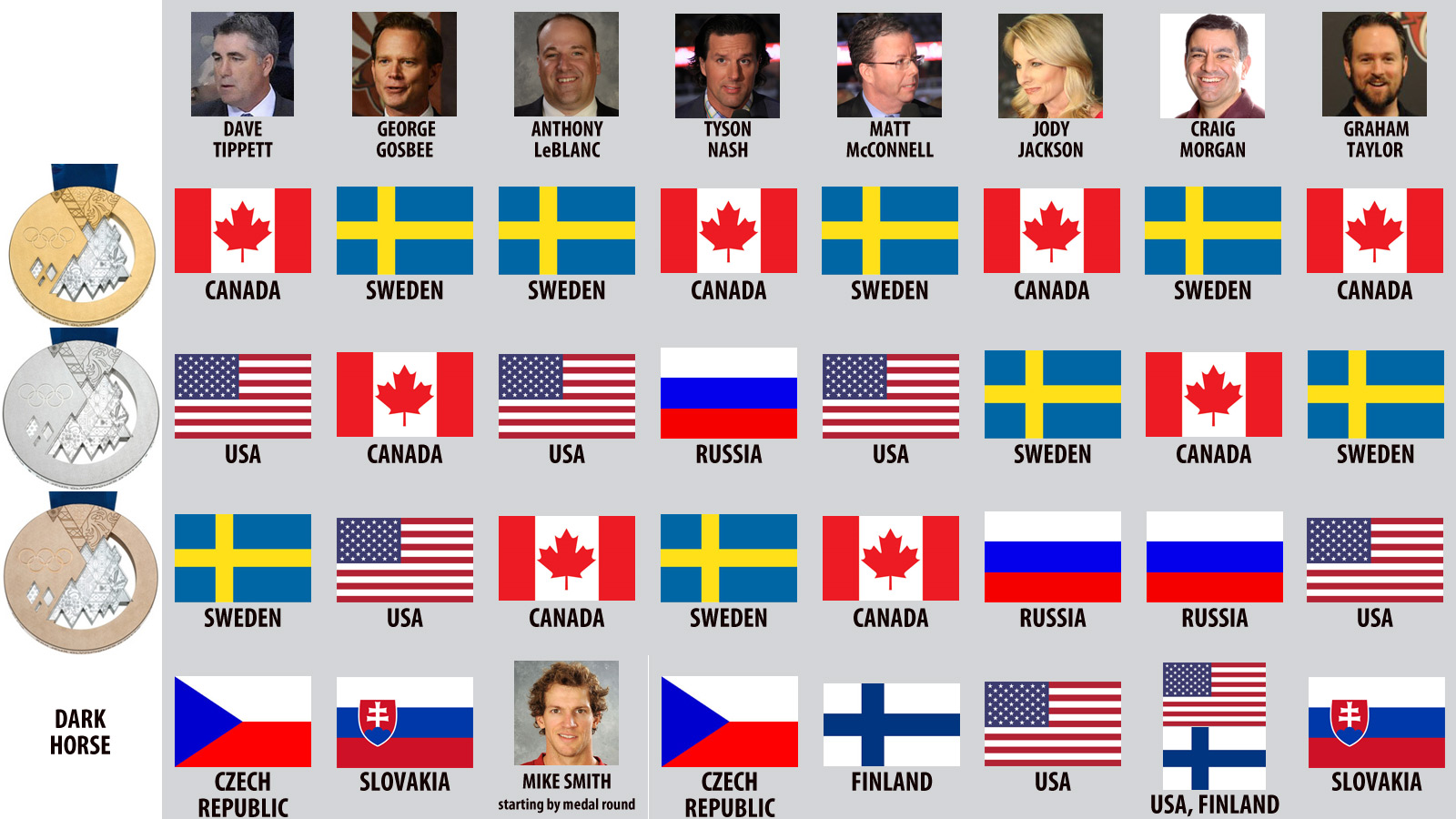 With the Olympic men's hockey competition underway in Sochi, we surveyed Coyotes owners George Gosbee and Anthony LeBlanc, coach Dave Tippett, FOX Sports Arizona broadcast team Matt McConnell, Tyson Nash, Jody Jackson and Graham Taylor and FOXSportsArizona.com Coyotes reporter Craig Morgan for their predictions on the ultimate medal winners and a potential dark horse.
If any of them know what they're talking about, one Phoenix Coyote will be coming home with a gold medal. Question is: Will it be Mike Smith, or Oliver Ekman-Larsson?