Dragic to compete in All-Star Weekend Skills Challenge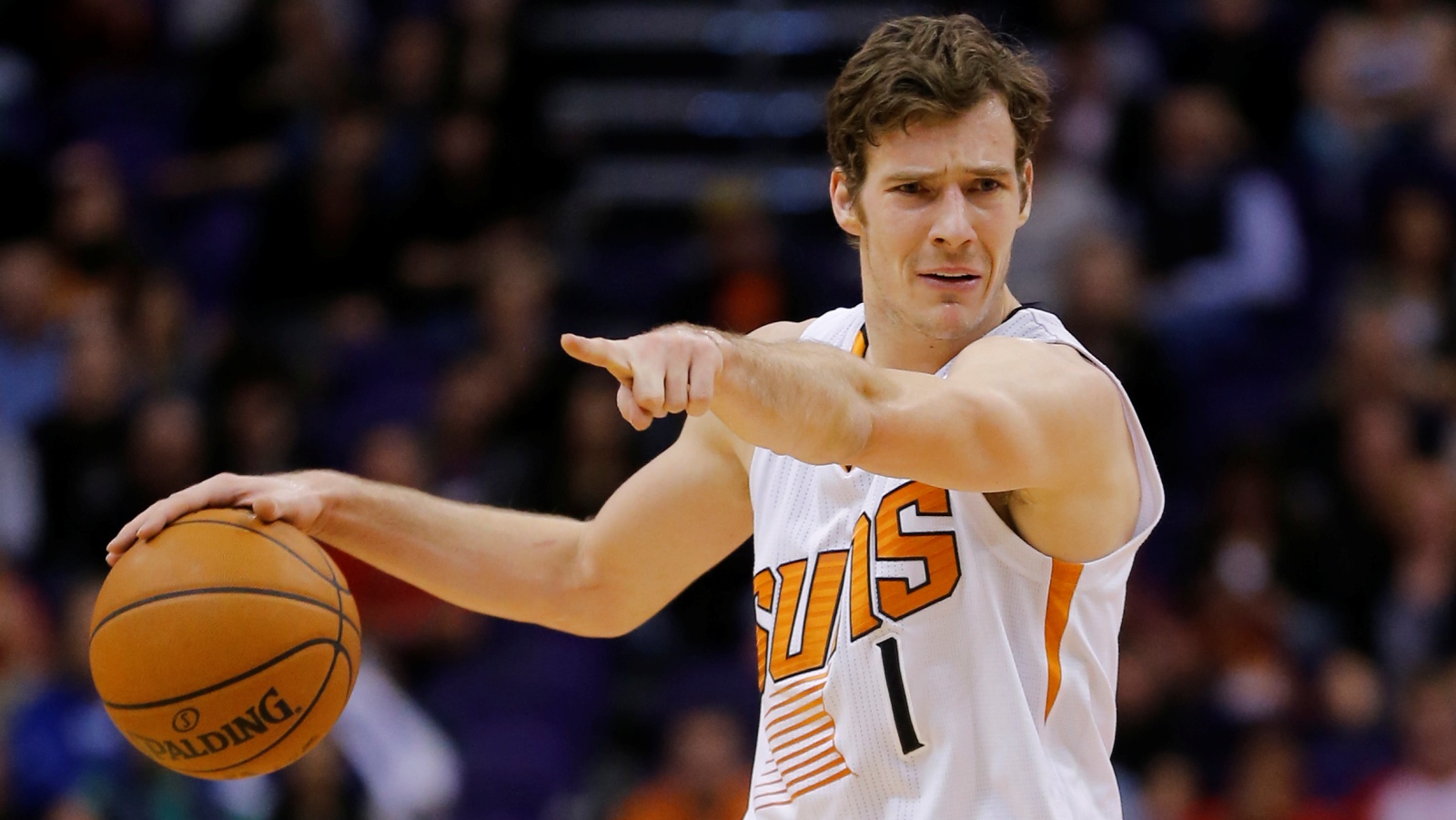 PHOENIX — Suns guard Goran Dragic will be one of eight participants to take part in the 2014 Taco Bell Skills Challenge, the league announced today. The event will be part of State Farm All-Star Saturday Night on Feb. 15 at Smoothie King Center in New Orleans.
The Taco Bell Skills Challenge is introducing a new format that features four teams of two players each competing in a two-round timed relay-style course consisting of dribbling, passing and shooting stations.
Dragic will team with Reggie Jackson of the Oklahoma City Thunder on one of the Western Conference's teams. Damian Lillard of the Portland Trail Blazers and Trey Burke of the Utah Jazz comprise the West's other team. The Eastern Conference will be represented by DeMar DeRozan of the Toronto Raptors and Giannis Antetokounmpo of the Milwaukee Bucks on one team, and Michael Carter-Williams of the Philadelphia 76ers and Victor Oladipo of the Orlando Magic on the other.
Dragic is averaging a career-high 20.1 points while shooting a career-high 50.6 percent from the field this season. The Dragon is also posting 6.0 assists per game, and in doing so is one of just two players in the NBA this season (along with Miami's LeBron James) to hold averages of at least 20 points and six assists while shooting over 50 percent. The last Suns player to accomplish this over the course of a season was Kevin Johnson in 1990-91.
Dragic will become the third Suns player to compete in the Skills Challenge on All-Star Saturday Night, joining Stephon Marbury (2003) and Steve Nash (2005, 2006, 2010). Nash is a two-time winner of the event, taking the title in 2005 and 2010.