D-backs to wear unique throwbacks at Wrigley Field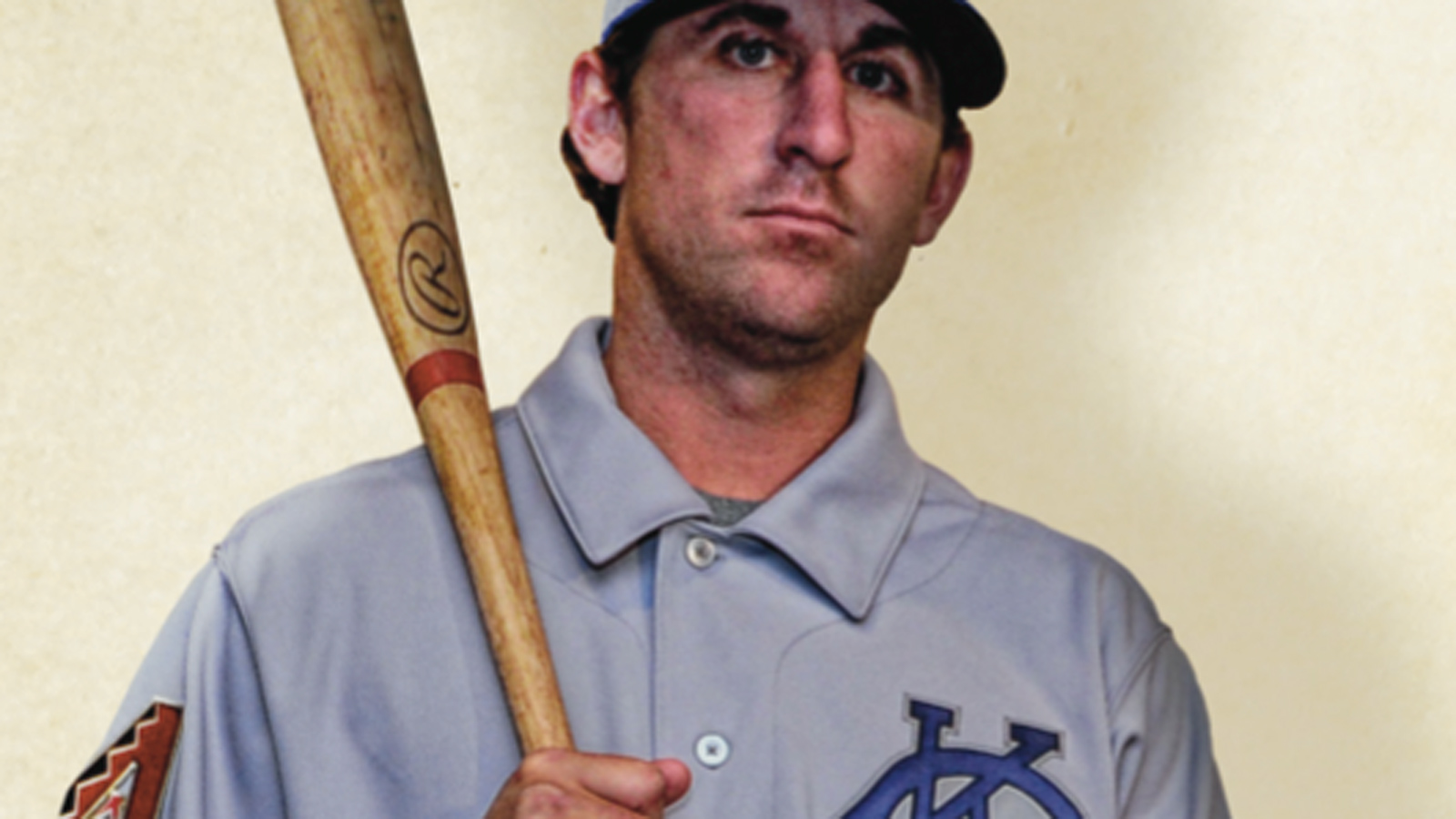 The Kansas City Diamondbacks? The Arizona KC Feds?
No, the Diamondbacks aren't moving or changing their name. But they will be wearing some unusual throwbacks on April 23 against the Cubs.
As part of a celebration of the 100th anniversary of Wrigley Field, the Cubs wanted to recreate the scene of the stadium's first game, played on April 23, 1914. To that end, the Cubs will wear replica uniforms of the Chicago Whales of the Federal League, and they requested that their opponent — the Diamondbacks — wear the uniforms of the Kansas City Packers, the Whales' opponent for that inaugural game.
As you might have guessed, the Packers' 1914 unis looked nothing like the current D-backs unis, with a gray jersey and gray pants trimmed by a blue logo and blue socks. To reflect the Diamondbacks' involvement, there will be one minor addition, according to team designer Brian Gundell, who spoke with uniform-centric website uni-watch.com.
"The Cubs wanted to recreate the exact matchup that took place on April 23, 1914, between Kansas City and Chicago of the Federal League. We happened to be their opponent that day, and we agreed to participate, but we also requested that our logo be present since there's no direct connection between us and the old K.C. team," Gundell told uni-watch.com.
Here's a picture issued by the team of the full uniform, with the Arizona logo visible on the right sleeve.

The throwback uniforms that will be worn by the Cubs (as well as a picture of Kansas City's actual 1914 uniforms) can be viewed here; they bear some resemblance, coincidentally, to the current White Sox uniforms, with black pinstripes on a white uniform and the "Chi-Feds" logo on the left side of the chest.