#CoyoteRoadie returns with chance for autographed jerseys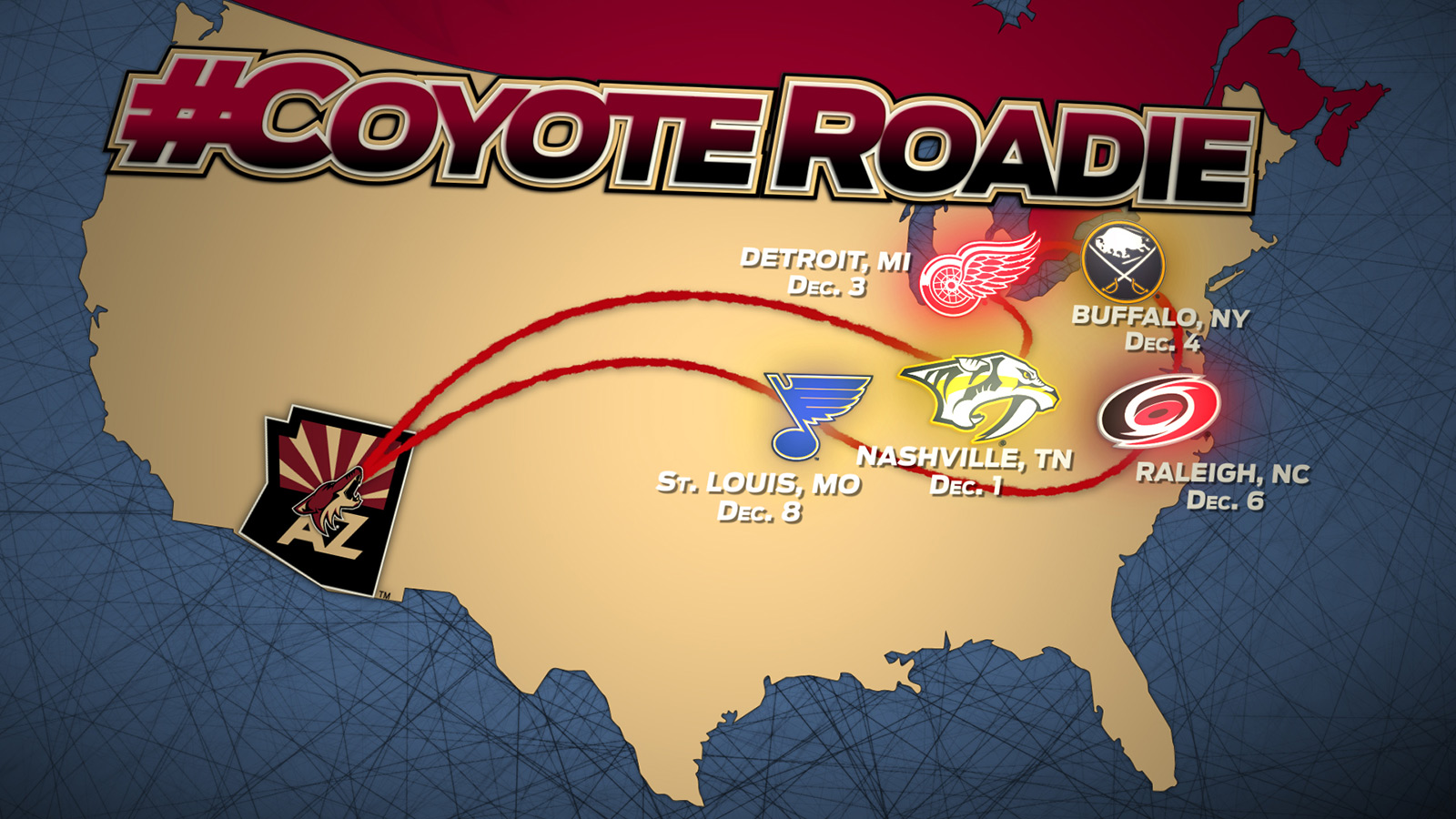 The #CoyoteRoadie is back!
When the Arizona Coyotes start a five-game trip tonight to Nashville, Detroit, Buffalo, Carolina and St. Louis, it will be another chance for viewers to win an autographed Coyotes jersey on Twitter just by watching the telecast.
Here's what you need to do:
1. Watch the Coyotes game on FOX Sports Arizona Plus or FOX Sports Arizona.
2. Be on the lookout for Matt McConnell to announce the "Word of the Game."
3. Tweet the word to @FOXSPORTSAZ along with the hashtag #CoyoteRoadie. (One tweet per person, be courteous to your fellow Coyotes fans!)
4. Sit back and hope you have the appropriately numbered tweet.
5. Watch your mentions to see if @FOXSPORTSAZ tweets you .
We are giving away one autographed jersey in each game signed by one of the following players:
Shane Doan, Max Domi, Oliver Ekman-Larsson, Anthony Duclair, Mikkel Boedker
The Coyotes game on Dec. 6 is not televised, but you can still win. Be sure you are following Todd Walsh's Twitter account — @ToddWalsh — for details on how it will be given away that day.
Here's the #CoyoteRoadie game schedule:
Dec. 1 – Coyotes at Predators, 5:30 p.m. — FOX Sports Arizona Plus
Dec. 3 — Coyotes at Red Wings, 5 p.m. — FOX Sports Arizona
Dec. 4 — Coyotes at Sabres, 4:30 p.m. — FOX Sports Arizona Plus
Dec. 6 — Coyotes at Hurricanes, 3 p.m.
Dec. 8 — Coyotes at Blues, 5:30 p.m. — FOX Sports Arizona