Cardinals camp preview: Top position battles
Media and some fans still are getting over the fact the Cardinals aren't holding training camp in the cooler climes of Flagstaff.
Cardinals players, meanwhile, rest comfortably in hotel beds instead of dorms, enabling them to focus on more important matters.
Training camp is a proving ground for bottom-of-the-roster players and some starters.
While most starting jobs are not up for grabs despite the coaches' time-worn mantra about competition, there are still some battles worth watching as camp practice opens Saturday at University of Phoenix Stadium in Glendale.
Here's a look at our top 10: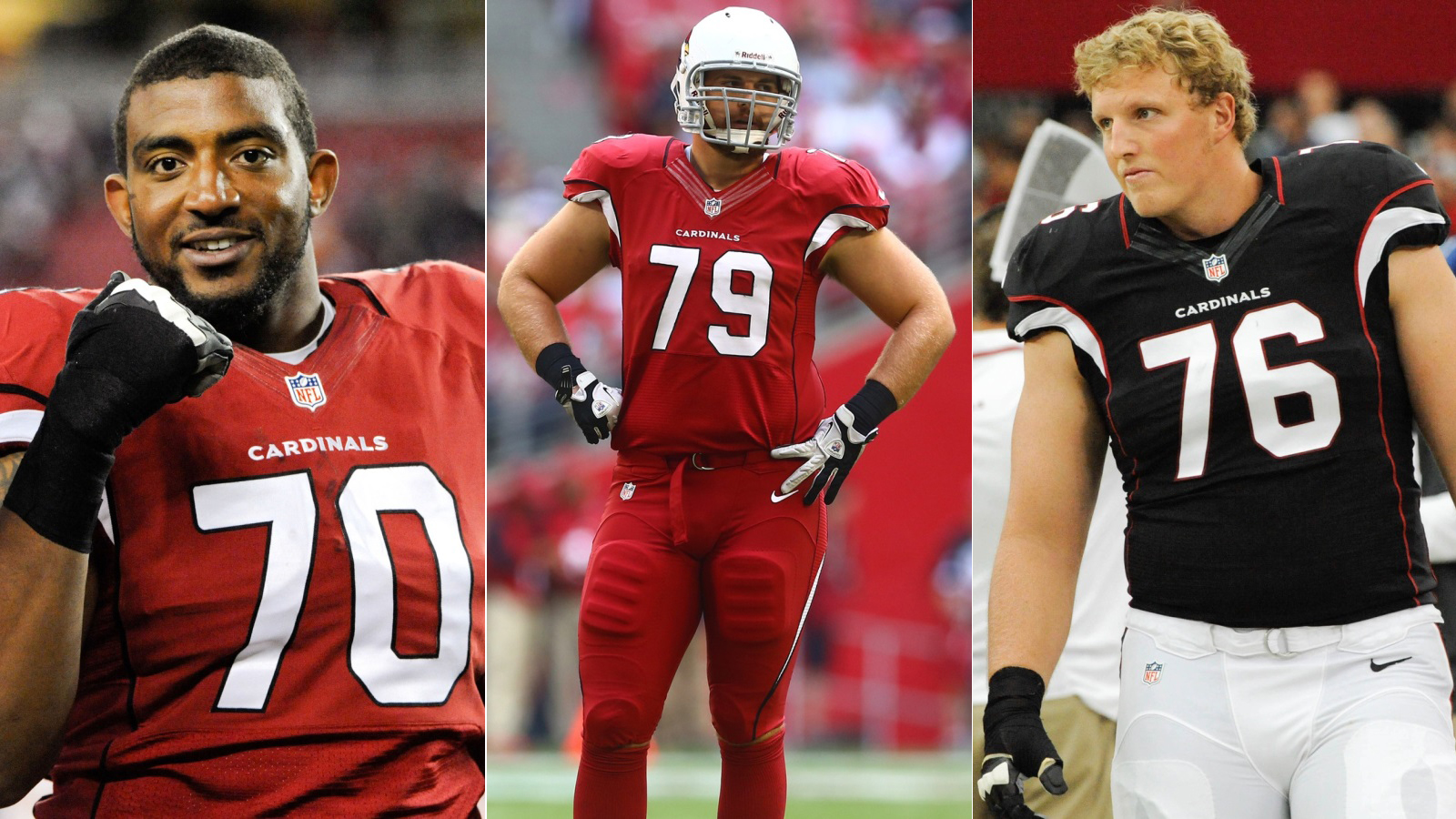 Right tackle: Bobby Massie vs. Bradley Sowell and Nate Potter — The Cardinals coaching staff would like to see Massie grab the job because he has a greater talent upside than Sowell (and Potter). But Massie has to cut down on mental errors and become a better student of the game — areas where Sowell performs better. Massie said he worked hard last season and this spring on getting stronger, getting more flexible, moving to his left and improving his study habits. Camp will prove it, one way or the other. When the Cardinals traded Levi Brown last season, Sowell filled in at the line's most important position and took his lumps — on the field and in the media. If he wins the starting position it will more likely be because Massie failed to earn it. Sowell is an honest, hard-working, extremely likeable guy, but he projects more as a backup than a starter — particularly at this position. The same can be said for Potter.
Right guard: Paul Fanaika vs. Earl Watford — Coach Bruce Arians deemed this battle "wide open" during OTAs, but in the same breath, he acknowledged that last year's starter, Fanaika, "has the benefit of doubt because he's got 16 games on film and he played pretty solid." Fanaika was OK last season, but the Cardinals could certainly stand an upgrade or significant improvement from Fanaika at this position. Watford was the team's fourth-round pick in 2013. Much like Massie, the staff sees greater upside in Watford, who is a physical specimen at 6-4, 295 pounds. Coming out of a smaller school (James Madison), Watford just needed some seasoning. Camp will prove if he's absorbed enough. Ted Larsen and Anthony Steen could also be factors here.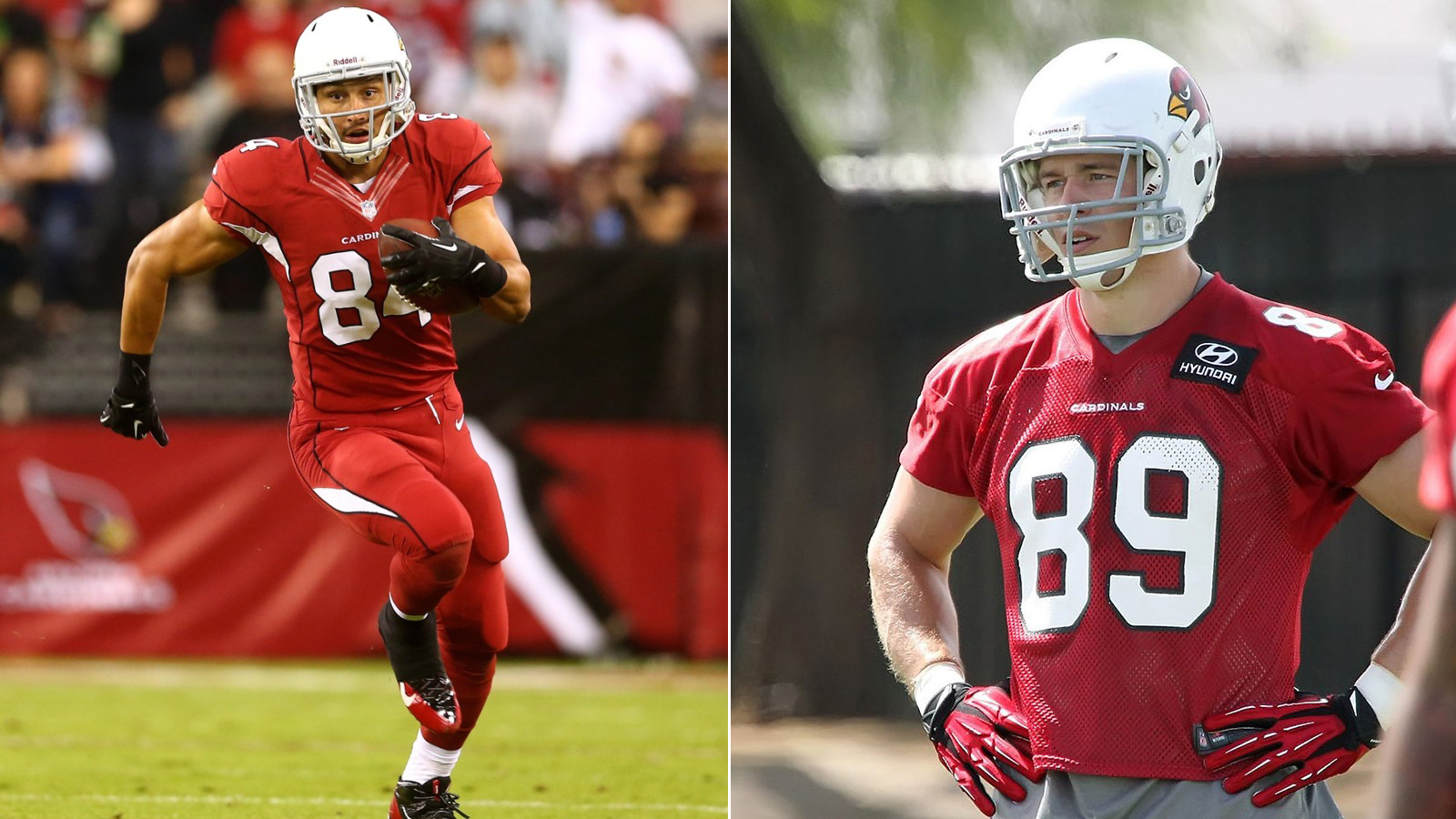 Tight end: Rob Housler vs. John Carlson — Carlson wowed the staff in OTAs and minicamp. At 6-5, 248, he fits the combination mold that Arians is looking for in tight ends — guys who can catch and run, but also block. The problem for Housler is that second-round pick Troy Niklas (6-6, 270) and Jake Ballard (6-6, 275) also fit that mold better than Housler, who plays more like a receiver. Housler hasn't achieved the level of consistency the coaches have wanted in his first three seasons and the presence of the strongest tight end group this club has had in a long time could make him the odd-man out in rotations now that Carlson provides an equally adept receiving threat. If Housler doesn't make significant strides in camp, it could also spell the end of his time in Arizona, but he has a unique skill set (most notably his speed) that would him a valuable asset if he can achieve that elusive consistency. Given Arians' propensity for using tight ends, there is room for four.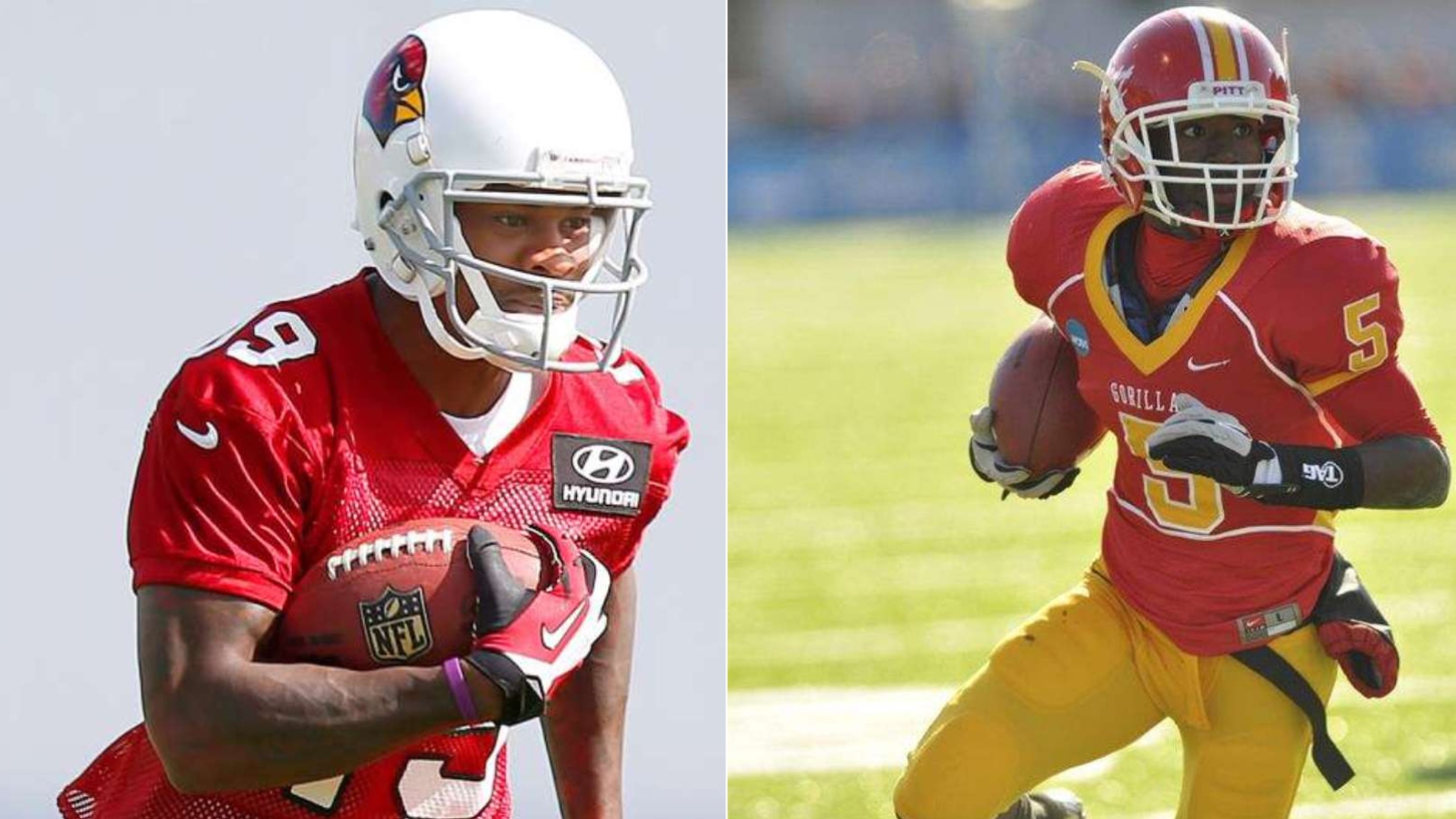 Third receiver: Tedd Ginn Jr. vs. John Brown — Ginn holds the inside track here for a couple reasons. He's a veteran so the learning curve won't be as steep. Brown was the club's third-round pick out of tiny Pittsburg State. He fills the same role as Ginn as a speedster who can take the top off defenses while also factoring in the return game. Brown impressed Arians in OTAs with how quickly he picked up the offense, but he's still a rookie who will need some time to develop, especially out of a small school where the pace is much different. Ginn must prove that past issues with drops won't plague him again, although some of that narrative may be reputation vs. fact. According to sportsingcharts.com, Ginn only had three drops in 68 targets last season, which gave him a better drop percentage (4.4 percent) than teammate Michael Floyd (4.5 percent). Behind this pair, Jaron Brown, Walt Powell and Brittan Golden will battle for roster spots.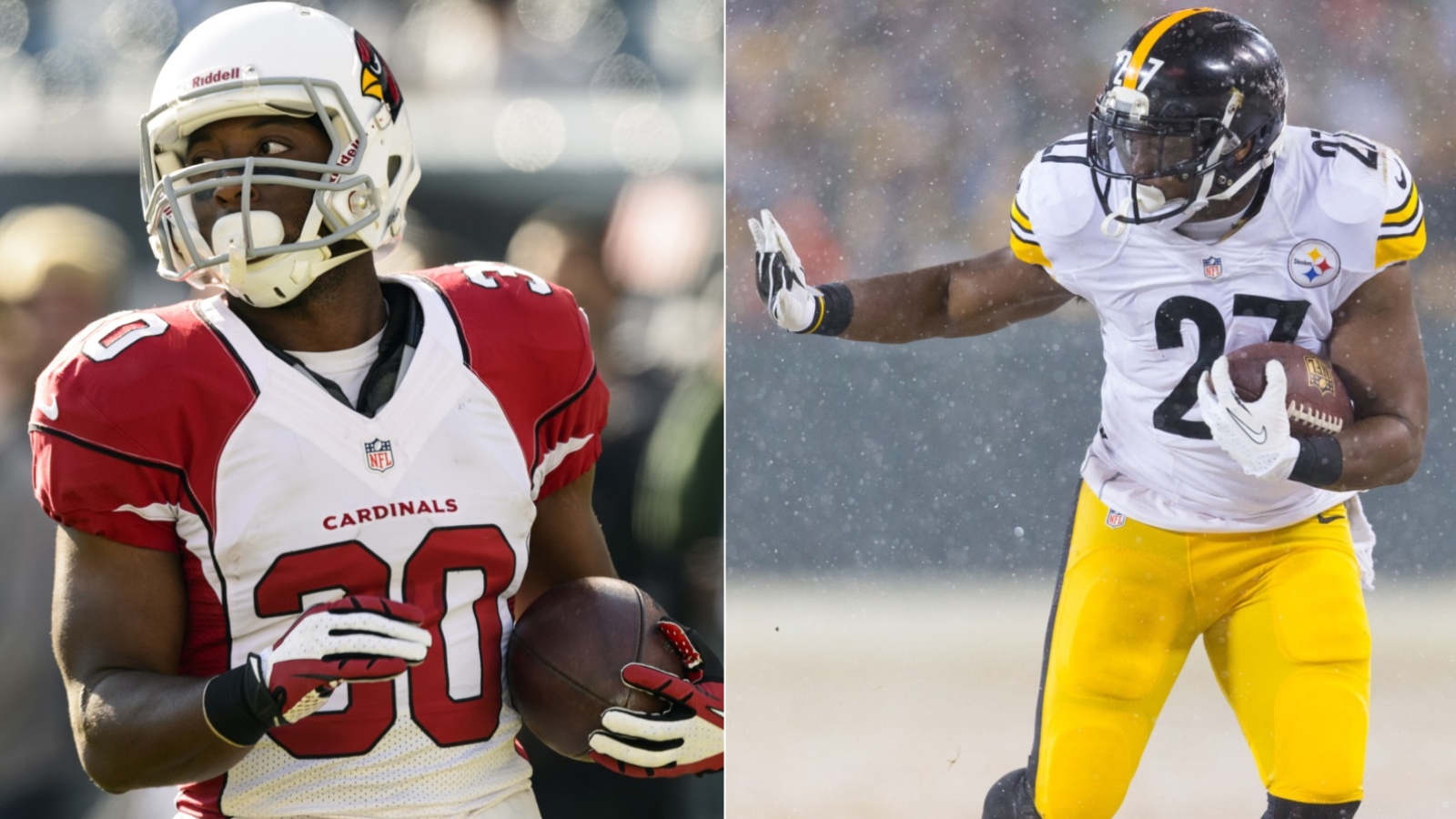 Backup running back: Stepfan Taylor vs. Jonathan Dwyer — The whole running back rotation bears watching. Arians said he'd like to get No. 1 back Andre Ellington 25 to 30 touches a game but it's doubtful Ellington will eat up such a sizeable portion of the Cardinals offense, given the receiving threats they possess. But with Rashard Mendenhall gone, someone has to run the tough yards between the tackles while Ellington gets out in space. Taylor was underwhelming last season in that role, although part of that as attributable to the line in front of him. But he is a sturdy, hard runner who has good pass blocking skills from his time at Stanford. He was also drafted ahead of Ellington so the Cardinals saw something in him that may warrant a longer look this season. Dwyer was a 2010 sixth-round pick of the Steelers who had played his entire career in Pittsburgh before signing with the Cardinals in March. Arians was the Steelers' offensive coordinator for Dwyer's first two NFL seasons, so Dwyer already knows this offense. In 2012, he had a productive year with six starts, rushing 156 times for 623 yards.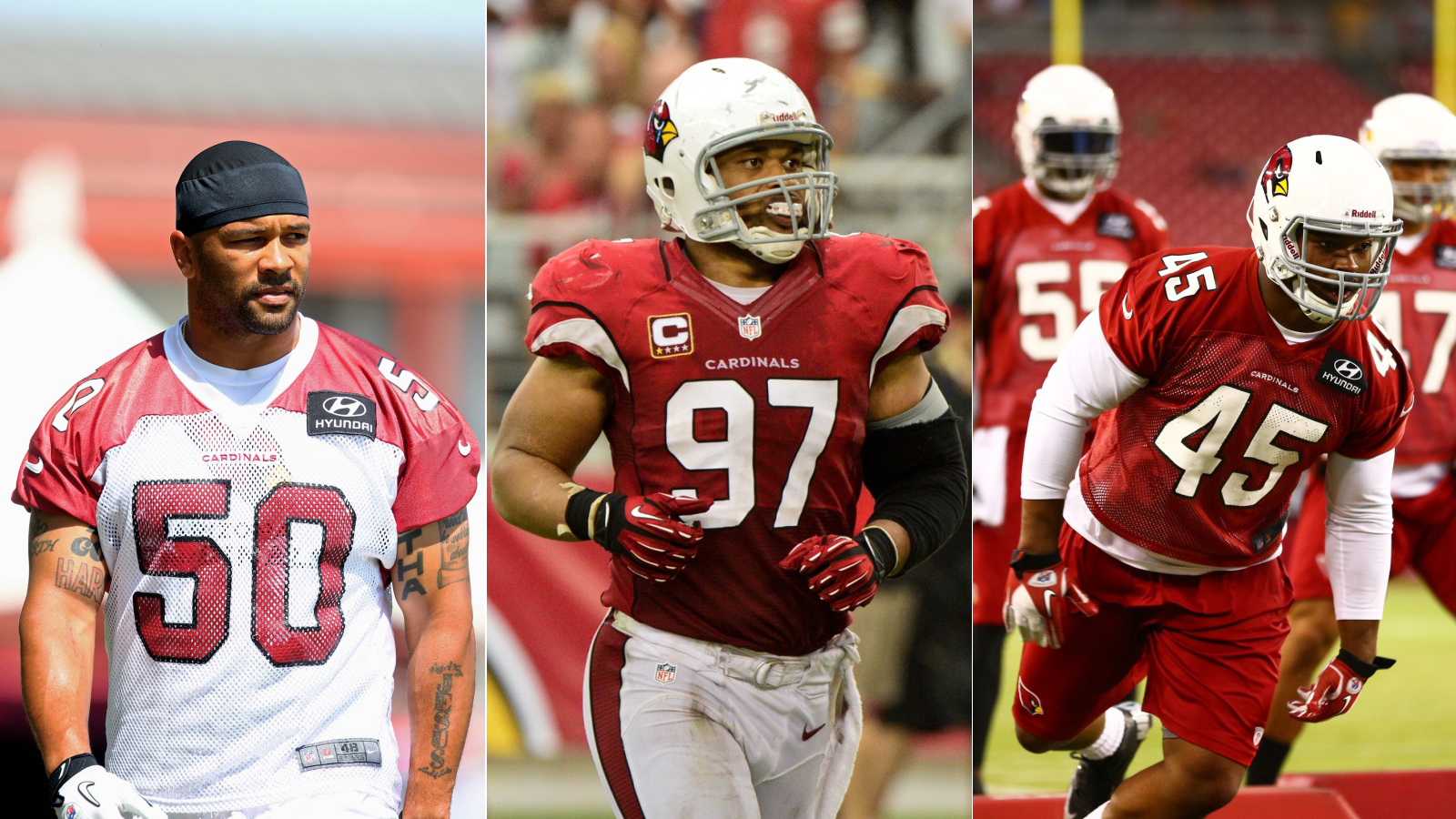 Inside linebacker: Larry Foote vs. Lorenzo Alexander and Kenny Demens — The replacements for Daryl Washington will all underwhelm, given the standard that the suspended Washington has set. Foote is a 13-year veteran who has Steelers pedigree in common with Arians. At this point, he appears to have the inside track, but the coaches also claimed to be pleased with Demens' play this spring. Alexander is making the move from outside to inside where he has played some, but he projects more as a versatile backup at this point. Don't rule out another addition at this position during camp. The Cardinals are scrambling to fill a massive void they didn't expect to fill. When that happens, the options normally aren't plentiful or overly impressive. Veteran Ernie Sims could still factor here, but Arians didn't sound impressed by what he saw in the offseason.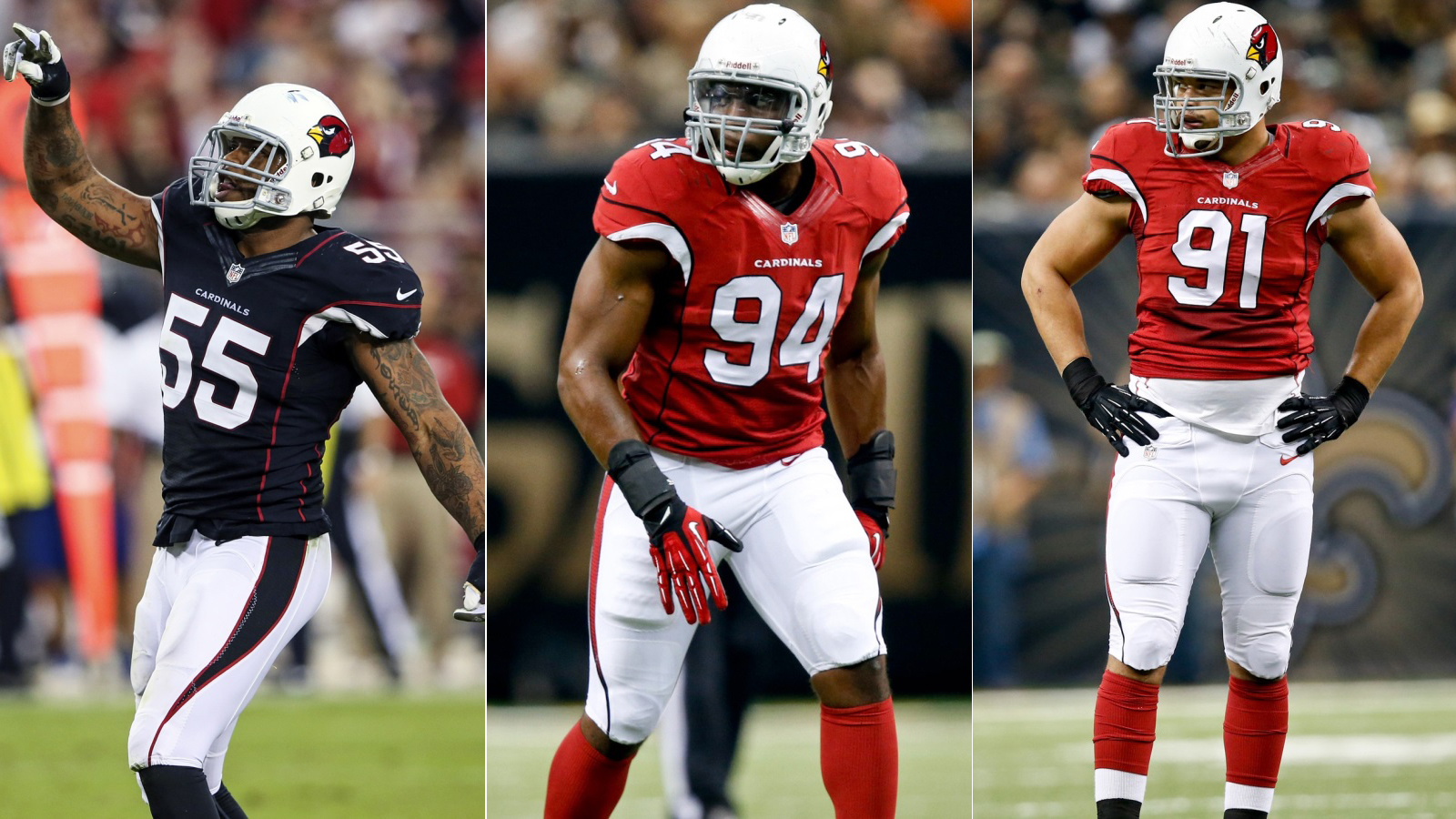 Outside linebacker: John Abraham vs. Sam Acho vs. Matt Shaughnessy — Shaughnessy and Abraham played well once starters Acho (broken right fibula) and Lorenzo Alexander (Lisfranc) went down in Week 3 of the 2013 season. Shaughnessy, a former defensive end, was one of the biggest reasons the Cardinals had the league's best run defense. Abraham racked up 11.5 sacks to give the Cardinals a long-sought consistency in the rush game. But defensive coordinator Todd Bowles said this spring that Acho was just about to break out when he went down for the season — an assertion Acho echoed. It will be interesting to see how this rotation plays out. Acho was the starter when the 2013 season began so it wouldn't be a shock to see him reclaim his job.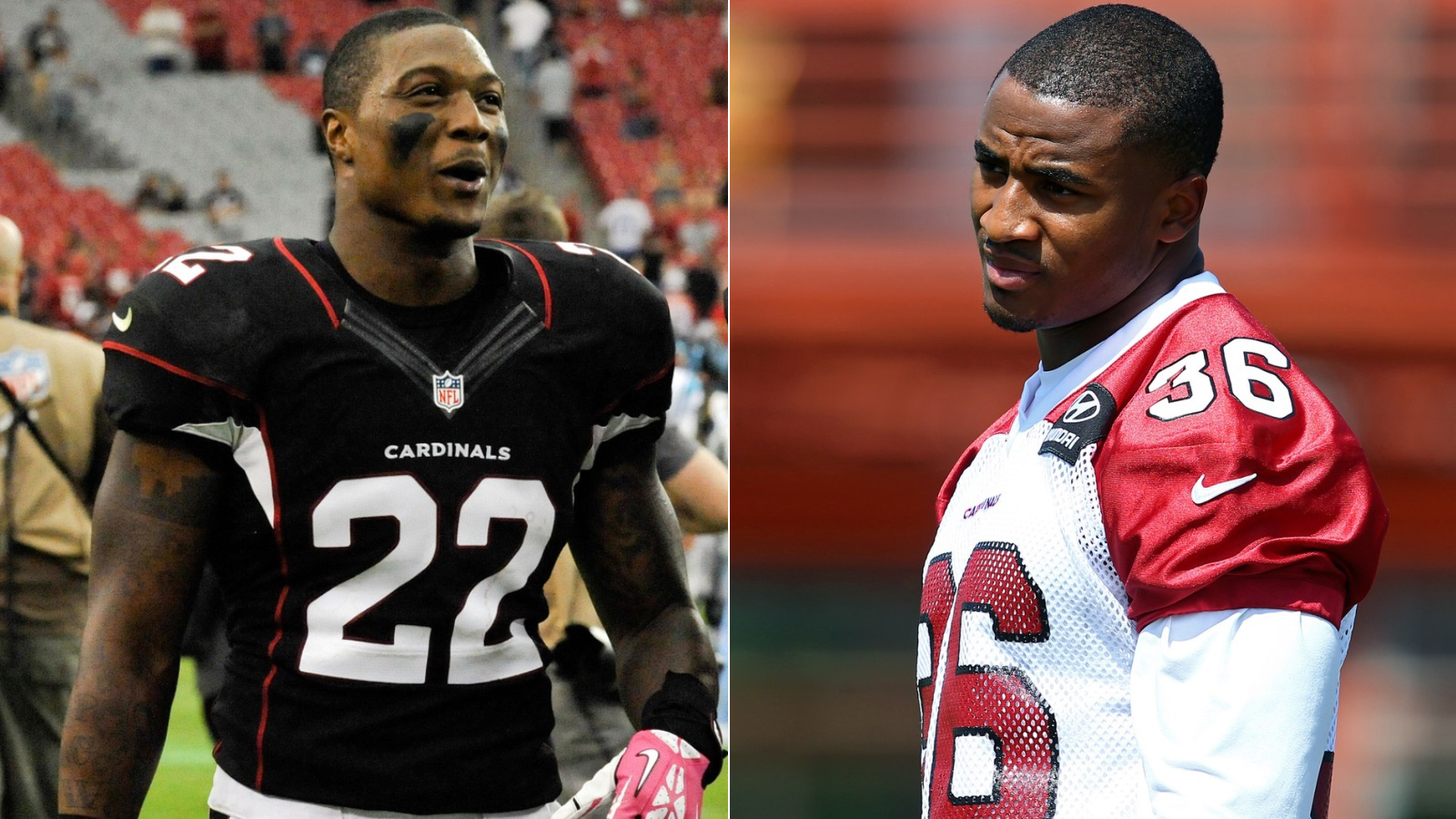 Strong safety: Tony Jefferson vs. Deone Bucannon — Jefferson played well last season and was running with the first unit in OTAs and minicamp, but Bucannon's ascendance is simply a matter of time. How long it takes the team's top draft pick depends on how quickly he can pick up the defense, adjust to the speed of the pro game and avoid the mistakes that come hand-in-hand with NFL rookies. The Cardinals love his hard-hitting nature and think he is underrated in pass coverage. Bucannon led the Pac-12 in tackles (114) and tied for the conference lead in interceptions (six) last season at Washington State, where he recorded 15 career interceptions. Rashad Johnson's versatility would make him a fall-back option here, particularly with free safety Tyrann Mathieu still recovering from offseason knee surgery, but Bucannon will be given every shot to start the season unless he really flops in camp.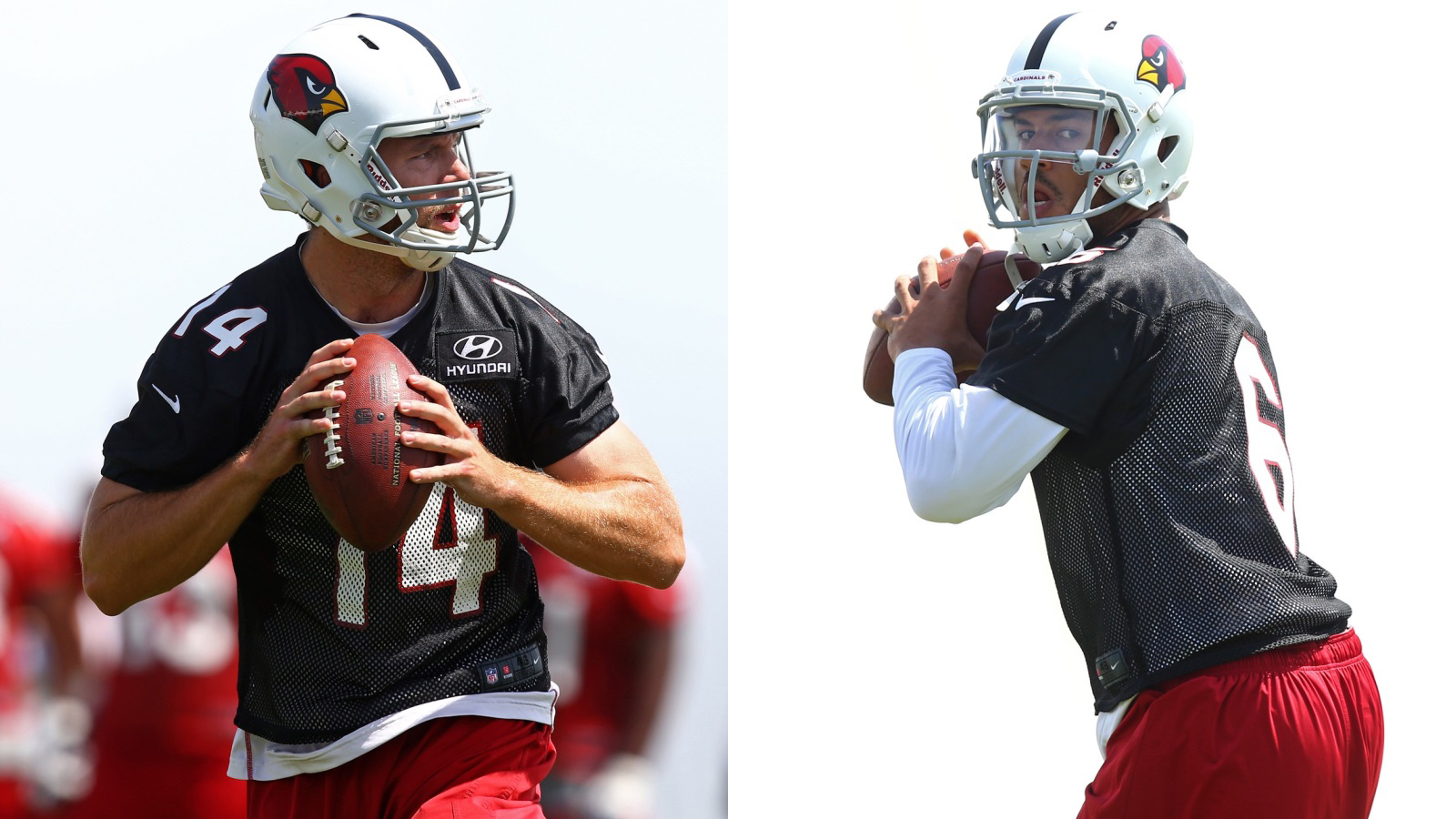 Third-string QB: Ryan Lindley vs. Logan Thomas — Lindley will have to wow the staff to beat out Thomas, a Virginia Tech product like Arians whom the Cardinals drafted this year in the fourth round. The Cardinals drafted Thomas because they saw the raw tools and the right situation to develop those tools behind an unquestioned starter (Carson Palmer) and an unquestioned backup (Drew Stanton). Thomas is big, strong and mobile. It is a rare occasion when a team keeps a fourth QB on the practice squad, filling up a valuable roster spot. In this instance, that move wouldn't make any sense.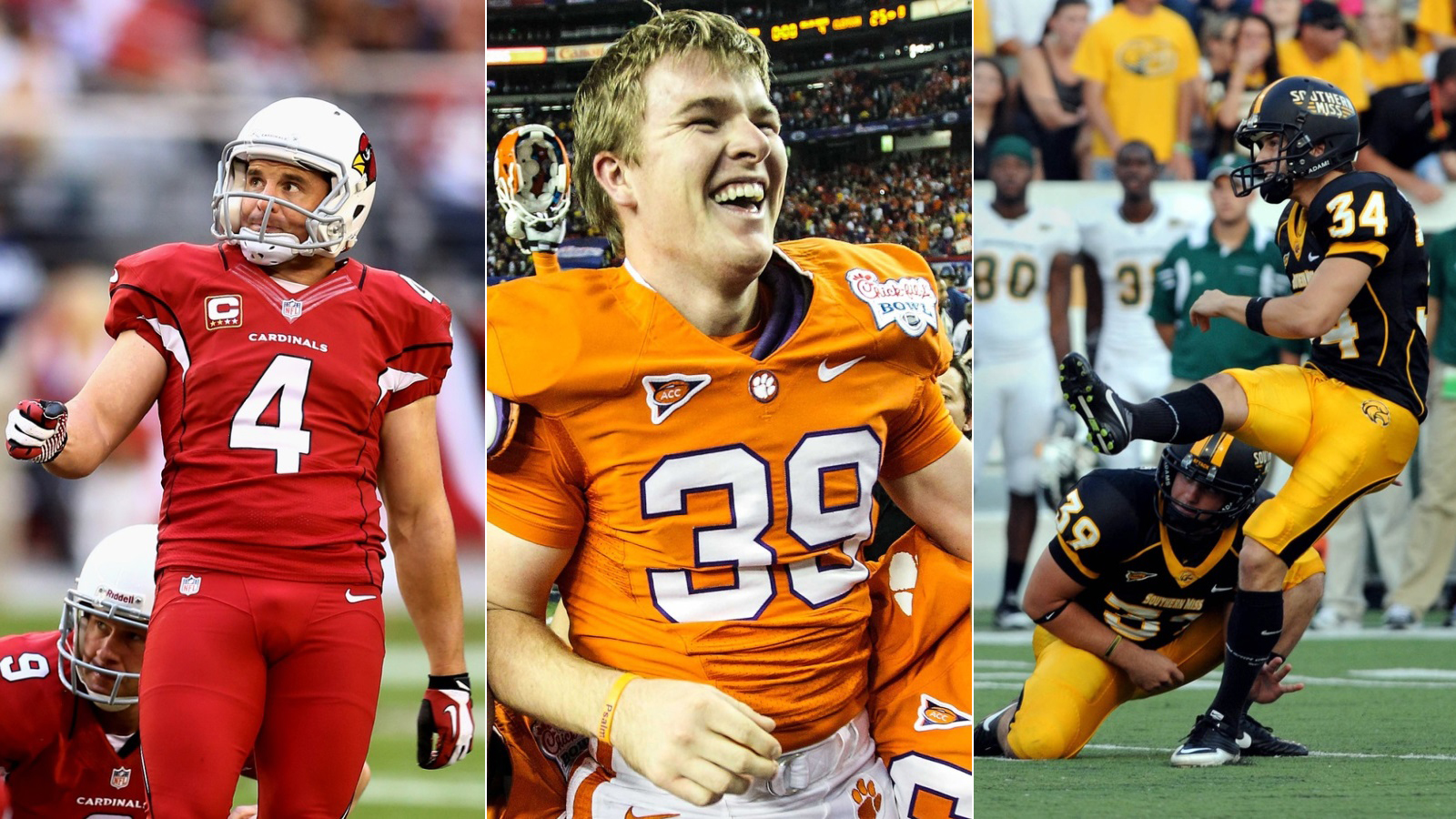 Kicker: Jay Feely vs. Chandler Catanzaro and Danny Hrapmann — Feely is 38 years old so there will come a time when he loses one of these annual battles, but Feely is certain this won't be the year. The Cardinals brought in two pairs of young and unproven legs (Catanzaro and Hrapmann) with the idea of getting more length on kickoffs. Arians wasn't satisfied with that aspect of Feely's game last season, but Feely also connected on just 83.3 percent of his field goal attempts last season to rank 22nd in the NFL. Each kicker will get a chance in preseason to win the job, but in the end, will Arians trust those late-game kicks to an unseasoned veteran when Feely has the 16th highest kicking percentage all-time?